Every Saturday and Sunday morning issue of the Lincoln Journal Star newspaper includes the "The (402) 411" section. Included in that section of the paper each week are regular author profiles and book reviews, by both local reviewers and national review services. Due to the regular popularity of the titles reviewed in the paper, we've designed this page of the Lincoln City Libraries' Web site as a simple listing of the books recently reviewed in the Lincoln Journal Star, with links into the library's holdings for all the listed books which are currently in the collection. If a title below is not hotlinked, this is an indication that the library does not currently own that book, but you may consider requesting the title through the services of our Interlibrary Loan department, or suggesting that we purchase it via our on-line Suggest-a-Title form.
— Book by a Nebraska author
last updated March 11, 2018
2018 Selections
Books reviewed in March
A Place Called Waco: A Survivor's Story
by David Thibodeau
Non-Fiction – 299 Thi
Down the River Unto the Sea
by Walter Mosley
Fiction – Lescroart
Books reviewed in February
Poison
by John Lescroart
Fiction – Lescroart
Feel Free: Essays
by Zadie Smith
Non-Fiction – 824 Smi
A Force So Swift: Mao, Truman, and the Birth of Modern China
by Kevin Peraino
Non-Fiction – Peraino
The Winter Station
by Jodi Shields
Fiction – Shields

The Pursuit of Memory: The Fight Against Alzheimer's
by Joseph Jebelli
Non-Fiction – Jebelli (libraries only have this title as an eBook through Overdrive)
Hell Bent: An Orphan X Novel
by Gregg Hurwitz
Fiction – Hurwitz
Books reviewed in January
Where the Ashes Are: The Odyssey of a Vietnamese Family
by Nguyen Qui Duc [library owns original edition of this newly reprinted title]
Non-Fiction – 959.704 Ngu
150@150 Nebraska's Landmark Buildings at the State's Sesquicentennial
by Jeff Barnes
Non-Fiction – 978.2 Bar
The Black Painting
by Neil Olson
Fiction – Olson
In the Shadows of Victory II: America's Forgotten Military Leaders, The Spanish-American War to World War II
by Thomas D. Phillips
Non-Fiction – Phillips
The Chalk Man
by C.J. Tudor
Fiction – Tudor
Robicheaux
by James Lee Burke
Fiction – Burke
Hank and Jim: The 50-Year Friendship of Henry Fonda and James Stewart
by Scott Eyman
Non-Fiction – 791.43 Eym
A Pictographic History of the Oglala Sioux
by Amos Bad Heart Bull
Non-Fiction – SOS 970.3 OglyB (library owns original 1967 — newspaper review was of 50th anniversary edition)
The Wanted
by Robert Crais
Fiction – Crais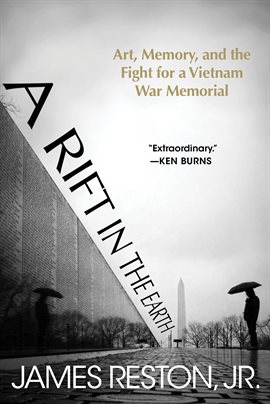 A Rift in the Earth: Art, Memory, and the Fight for a Vietnam Memorial
by James Reston Jr.
Non-Fiction – (libraries only have this title as an eBook through Hoopla)
Past Years: 2016 | 2015 | 2014 | 2013 | 2012 | 2011 | 2010 | 2009 | 2008 | 2007 | 2006 | 2005 | 2004
— Book by a Nebraska author
Save
Save