The Agatha Awards honor the traditional mystery—-books best typified by the works of Agatha Christie. The Awards are nominated and voted upon by the members of the annual Malice Domestic mystery convention. Agatha winners are generally characterized as mysteries that contain no explicit sex, excessive gore, or gratuitous violence; usually featuring an amateur detective, they have a confined setting and characters who know one another. Novels and stories featuring police officers and private detectives may qualify for the Agatha, but materials generally classified as "hard boiled" are not appropriate. Candidates for the Best First Mystery award must be for the first mystery novel by the author. If the author has written novels in any of the subgenres of the mystery field, such as romantic suspense, this author would not be eligible in the Best First Mystery category. In the Best Non-Fiction award category, the Agatha Committee will consider any biography, essay collection, bibliography, or other reference or nonfiction book that is primarily centered on the Malice theme, a Malice-eligible author, or the detective(s) of a Malice-eligible series. True crime works are not appropriate for this award. Novels for the Best Children's/Young Adult category should be aimed at audiences 18 and younger. The first Agathas were presented in 1988 in the categories of Best Novel, Best First Novel and Best Short Story. Best Non-Fiction was added in 1993, and Best Childrens/Young-Adult was added in 2001. Please visit the official Agatha Awards page on the Malice Domestic website for additional information.
The titles in this list are "hotlinked" to our library's catalog, for all those titles currently owned by the Lincoln City Libraries. Please note that several of the Agatha-winning novels are no longer in our collection. They appear here for the sake of providing a complete list. If there is a title you are interested in which we no longer own, and you are a Lincoln City Libraries customer, please consider requesting it through our Interlibrary Loan service. With regards to the winners in the Short Stories award category, please note that the Lincoln City Libraries does not own individual issues of Ellery Queen Mystery Magazine, and we only carry limited back issues of Alfred Hitchcock Mystery Magazine. However, numerous stories which originally saw print in these two periodicals have since been reprinted in anthologies under the Ellery Queen and Alfred Hitchcock banners, and the library does own many of these reprint volumes.
Best Contemporary Novel
2021
Ellen Byron
Cajun Kiss of Death
2020
Louise Penny
All the Devils Are Here
2019
Ann Cleeves
The Long Call
2018
Ellen Byron
Mardi Gras Murder
2017
Louise Penny
Glass Houses

2016
Louise Penny
A Great Reckoning

2015
Margaret Maron
Long Upon the Land

2014
Hank Phillippi Ryan
Truth Be Told

2013
Hank Phillippi Ryan
The Wrong Girl
Best Novel
2012
Louise Penny
The Beautiful Mystery
2011
Margaret Maron
Three-Day Town
2010
Louise Penny
Bury Your Dead
2009
Louise Penny
A Brutal Telling
2008
Louise Penny
The Cruelest Month
2007
Louise Penny
A Fatal Grace
2006
Nancy Pickard
The Virgin of Small Plains
2005
Katherine Hall Page
The Body in the Snowdrift
2004
Jacqueline Winspear
Birds of a Feather
2003
Carolyn G. Hart
Letter From Home
2002
Donna Andrews
You've Got Murder
2001
Rhys Bowen
Murphy's Law
2000
Margaret Maron
Storm Track
1999
Earlene Fowler
Mariner's Compass
1998
Laura Lippman
Butchers Hill
1997
Kate Ross
The Devil in Music
1996
Margaret Maron
Up Jumps the Devil
1995
Sharyn McCrumb
If I'd Killed Him When I Met Him
1994
Sharyn McCrumb
She Walks These Hills
1993
Carolyn G. Hart
Dead Man's Island
1992
Margaret Maron
Bootlegger's Daughter
1991
Nancy Pickard
I.O.U.
1990
Nancy Pickard
Bum Steer
1989
Elizabeth Peters
Naked Once More
1988
Carolyn G. Hart
Something Wicked
Best First Novel
2021
Mia P. Manansala
Arsenic and Adobo
2020
Erica Ruth Neubauer
Murder at the Mena House
2019
Tara Laskowski
One Night Gone
2018 [tie]
Dianne Freeman
A Ladies Guide to Etiquette and Murder
2018 [tie]
Shari Randall
Curses Boiled Again

2017
Kellye Garrett
Hollywood Homicide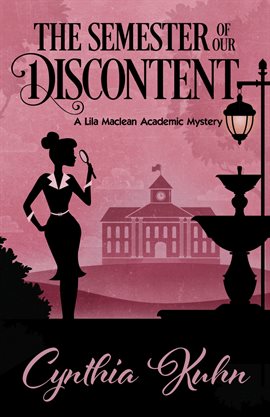 2016
Cynthia Kuhn
The Semester of Our Discontent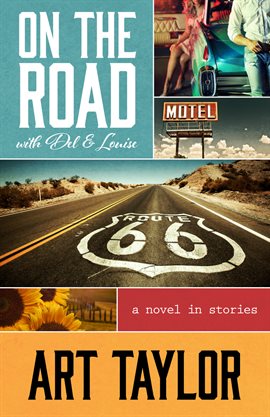 2015
Art Taylor
On the Road With Del and Louise
2014
Terrie Farley Moran
Well Read, Then Dead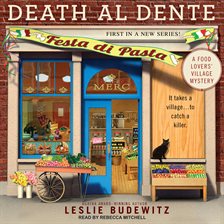 2013
Leslie Budewitz
Death al Dente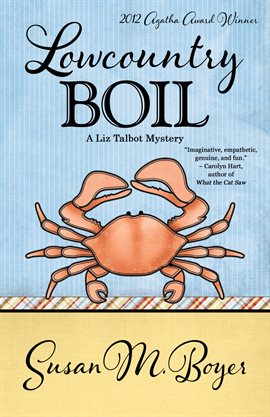 2012
Susan Boyer
Lowcountry Boil
2011
Sara J. Henry
Learning to Swim
2010
Avery Aames
The Long Quiche Goodbye
2009
Alan Bradley
The Sweetness at the Bottom of the Pie
2008
G.M. Malliett
Death of a Cozy Writer
2007
Hank Phillippi Ryan
Prime Time
2006
Sandra Parshall
The Heat of the Moon
2005
Laura Durham
Better Off Wed
2004
Harley Jane Kozak
Dating Dead Men
2003
Jacqueline Winspear
Maisie Dobbs
2002
Julia Spencer-Fleming
In the Bleak Mid-Winter
2001
Sarah Strohmeyer
Bubbles Unbound
2000
Rosemary Stevens
Death on a Silver Tray
1999
Donna Andrews
Murder With Peacocks
1998
Robin Hathaway
The Doctor Digs a Grave
1997
Sujata Massey
The Salaryman's Wife
1996
Anne George
Murder on a Girl's Night Out
1995
Jeanne M. Dams
The Body in the Transept
1994
Jeff Abbott
Do Unto Others
1993
Nevada Barr
Track of the Cat
1992
Barbara Neely
Blanche on the Lam
1991
Mary Willis Walker
Zero at the Bone
1990
Katherine Hall Page
The Body in the Belfry
1989
Jill Churchill
Grime and Punishment
1988
Elizabeth George
A Great Deliverance
BEST SHORT STORY
[Honoring the best in shorter mystery works, often reprinted in anthologies or collections in later years]
2021
Shawn Reilly Simmons
"Bay of Reckoning" [in Murder on the Beach]

2020
Barb Goffman
"Dear Emily Etiquette" [in Ellery Queen Mystery Magazine, September/October 2020]

2019
Shawn Reilly Simmons
"The Last Word" [in Malice Domestric 14: Murder Most Edible, June 2019]
2018 [tie]
Leslie Budewicz
"All God's Sparrows" [in Alfred Hitchcock Mystery Magazine, May/June 2018]
2018 [tie]
Tara Laskowski
"The Case of the Vanishing Professor" [in Alfred Hitchcock Mystery Magazine, May/June 2018]
2017
Gigi Pandian
"The Library Ghost of Tanglewood Inn" [Henery Press] (available from the library in ebook format)
2016
Art Taylor
"Parallel Play" [in Chesapeake Crimes: Storm Warning, Mar 2016]
2015
Barb Goffman
"A Year Without Santa Claus?" [in Alfred Hitchcock Mystery Magazine, Jan/Feb 2015] (available as a PDF online)
2014
Art Taylor
"The Odds Are Against Us" [in Ellery Queen Mystery Magazine, Nov 2014]
2013
Art Taylor
"The Care and Feeding of Houseplants" [in Ellery Queen Mystery Magazine, Mar/Apr 2013] (available as a PDF online)
2012
Dana Cameron
"Mischief in Mesopotamia" [in Ellery Queen Mystery Magazine, Nov 2012] (available as a PDF online)
2011
Dana Cameron
"Disarming" [in Ellery Queen Mystery Magazine, Jun 2011] (available as a PDF online)
2010
Mary Jane Maffini
"So Much In Common" [in Ellery Queen Mystery Magazine, Sep/Oct 2010]
2009
Hank Phillippi Ryan
"On the House" [in Quarry, 2009]
2008
Dana Cameron
"The Night Things Changed" [appeared in Wolfsbane & Mistletoe collection, 2008]
2007
Donna Andrews
"A Rat's Tale" [in Ellery Queen Mystery Magazine, Oct/Nov 2007]
2006
Toni L.P. Kelner
"Sleeping With the Plush" [in Alfred Hitchcock's Mystery Magazine, May 2006]
2005
Marcia Talley
"Driven to Distraction" [in Chesapeake Crimes II anthology, 2004]
2004
Elaine Viets
"Wedding Knife" [in Chesapeake Crimes anthology, 2003]
2003
Elizabeth Foxwell
"No Man's Land" [in Blood on Their Hands anthology, 2003]
2002 [tie] Margaret Maron
"The Dog That Didn't Bark" [in Ellery Queen Mystery Magazine, Dec 2002]
2002 [tie] Marcia Talley
"Too Many Cooks" [in Much Ado About Murder anthology, 2002]
2001
Katherine Hall Page
"The Would-Be Widower" [in Malice Domestic X anthology, 2001]
2000
Jan Burke
"The Man in the Civil Suit" [reprinted in Eighteen collection, 2002/2004]
1999
Nancy Pickard
"Out of Africa" [in Mom, Apple Pie and Murder anthology, 1999]
1998
Barbara D'Amato
"Of Course You Know That Chocolate is a Vegetable" [reprinted in Of Course You Know That Chocolate is a Vegetable, and Other Stories collection, 2000]
1997
M.D. Lake
"Tea for Two" [reprinted in Year's 25 Finest Crime and Mystery Stories, Vol. 7 anthology, 1998]
1996
Carolyn Wheat
"Accidents Will Happen" [in Malice Domestic 5 anthology, 1996]
1995
Elizabeth Daniels Squire
"The Dog Who Remembered Too Much" [in Malice Domestic 4 anthology, 1995]
1994
Dorothy Cannell
"The Family Jewels" [reprinted in Family Jewels, and Other Stories collection, 2001]
1993
M.D. Lake
"Kim's Game" [in Malice Domestic 2 anthology, 1996]
1992
Aaron and Charlotte Elkins
"Nice Gorilla" [in Malice Domestic 1 anthology, 1992]
1991
Margaret Maron
"Deborah's Judgement" [in A Woman's Eye anthology, 1991]
1990
Joan Hess
"Too Much to Bare" [in Sisters in Crime 2 anthology, 1990]
1989
Sharyn McCrumb
"A Wee Doch and Doris" [in Mistletoe Mysteries anthology, 1989]
1988
Robert Barnard
"More Final Than Divorce" [in Ellery Queen Mystery Magazine]
Best Non-Fiction
2021
MWA with editors Lee Child and Laurie R. King
How to Write a Mystery: A Handbook from Mystery Writers of America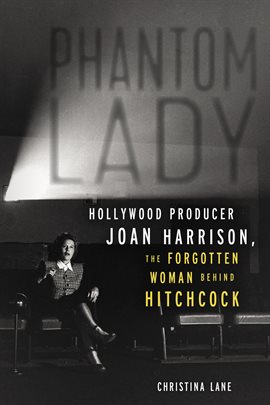 2020
Christina Lane
Phantom Lady: Hollywood Producer Joan Harrison, the Forgotten Woman Behind Hitchcock

2019
Mo Moulton
The Mutual Admiration Society: How Dorothy L. Sayers and her Oxford Circle Remade the World for Women

2018
Jane Cleland
Mastering Plot Twists

2017
Mattias Bostrom
From Holmes to Sherlock: The Story of the Men and Women Who Created an Icon

2016
Jane Cleland
Mastering Suspense, Structure and Plot: How to Write Gripping Stories That Keep Readers on the Edge of Their Seats

2015
Martin Edwards
The Golden Age of Mystery: The Mystery of the Writers Who Invented the Modern Detective Story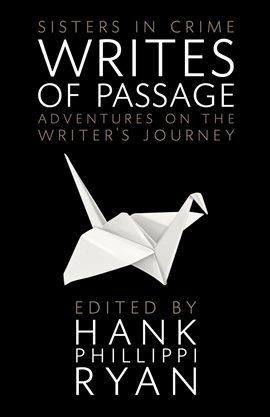 2014
Hank Phillippi Ryan
Writes of Passage: Adventures on the Writer's Journey

2013
Daniel Stashower
The Hour of Peril: The Secret Plot to Murder Lincoln Before the Civil War
2012
John Connolly and Declan Burke
Books to Die For: The World's Greatest Mystery Writers on the World's Greatest Mystery Novels
2011
Leslie Budewitz
Books, Crooks and Counselors: How to Write Accurately About Criminal Law and Courtroom Procedure
2010
John Curran
Agatha Christie's Secret Notebooks: Fifty Years of Mysteries in the Making
2009
Elena Santangelo
Dame Agatha's Shorts
2008
Kathy Lynn Emerson
How to Write Killer Historical Mysteries
2007
Jon Lellenberg, Daniel Stashower and Charles Foley
Arthur Conan Doyle: A Life in Letters
2006
Chris Roerden
Don't Murder Your Mystery: 24 Fiction-Writing Techniques to Save Your Manuscript From Turning Up D.O.A.
2005
Melanie Rehak
Girl Sleuth: Nancy Drew and the Women Who Created Her
2004
Jack French
Private Eye-Lashes: Radio's Lady Detectives
2003
Elizabeth Peters and Kristen Whitbread
Amelia Peabody's Egypt: A Compendium
2002
Jim Huang
They Died in Vain: Overlooked, Underappreciated and Forgotten Mystery Novels
2001
Tony Hillerman
Seldom Disappointed: A Memoir
2000
Jim Huang
100 Favorite Mysteries of the Century
1999
Daniel Stashower
Teller of Tales: The Life of Arthur Conan Doyle
1998
Alzina Stone Dale
Mystery Reader's Walking Guide to Washington D.C.
1997
Willetta L. Heising
Detecting Men (Pocket Guide)
1996
Willetta L. Heising
Detecting Women 2
1995
Alzina Stone Dale
Mystery Readers Walking Guide – Chicago
1994
Jean Swanson and Dean James
By a Woman's Hand: A Guide to Mystery Fiction by Women
1993
Barbara D'Amato
The Doctor, the Murder, the Mystery
Best Historical Novel
2021
Lori Rader-Day
Death at Greenway

2020
Rhys Bowen
The Last Mrs. Summers

2019
Edith Maxwell
Charity's Burden
2018
Sujata Massey
The Widows of Malabar Hill

2017
Rhys Bowen
In Farleigh Field

2016
Catriona McPherson
The Reek of Red Herrings

2015
Laurie R. King
Dreaming Spies
2014
Rhys Bowen
Queen of Hearts

2013
Charles Todd
A Question of Honor
2012
Catriona McPherson
Dandy Gilver and an Unsuitable Day for Murder
2011
Rhys Bowen
Naughty in Nice
Best Children's/Young-Adult
2020
Richard Narvaez
Holly Hernandez and the Death of Disco
2019
Frances Schoonmaker
The Last Crystal
2018
Cindy Gallaghan
Potion Problems (Just Add Magic)

2017
Cindy Gallaghan
Sydney MacKenzie Knocks 'Em Dead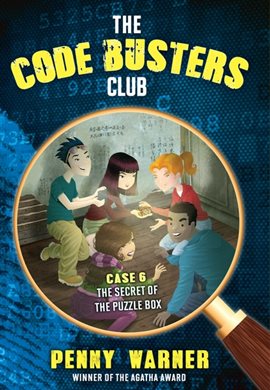 2016
Penny Warner
The Code Busters Club: The Secret of the Puzzle Box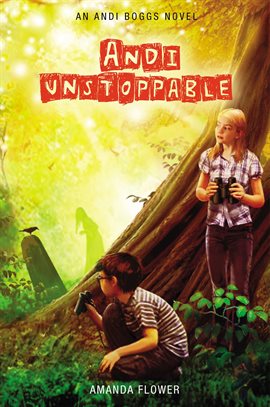 2015
Amanda Flower
Andi Unstoppable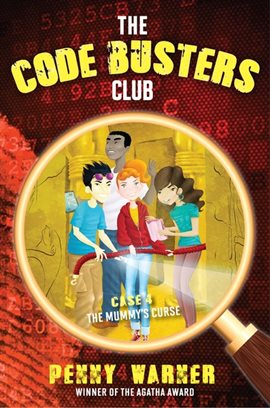 2014
Penny Warner
The Code Buster's Club #4: The Mummy's Curse

2013
Chris Grabenstein
Escape From Mr. Lemoncello's Library
2012
Penny Warner
The Code Busters Club, Case #2: The Haunted Lighthouse
2011
Chris Grabenstein
The Black Heart Crypt
2010
Sarah Smith
The Other Side of Dark
2009
Chris Grabenstein
The Hanging Hill
2008
Chris Grabenstein
The Crossroads
2007
Sarah Masters Buckley
A Light in the Cellar
2006
Nancy Means Wright
Pea Soup Poisonings
2005 [tie]
Peter Abrahams
Down the Rabbit Hole
2005 [tie]
Carl Hiaasen
Flush
2004
Blue Balliett
Chasing Vermeer
2003
Kathleen Karr
The 7th Knot
2002
Daniel J. Hale and Matthew LaBrot
Red Card: A Zeke Armstrong Mystery
2001
Penny Warner
Mystery of the Haunted Caves: A Troop 13 Mystery
Last updated September 2022 sdc