The Anthony Awards are the literary awards for mystery writers, which have been presented at the Bouchercon World Mystery Convention annually since 1986. The awards are named for Anthony Boucher (1911–1968), well-known author, editor and mystery critic for the San Francisco Chronicle and New York Times, who was one of the founders of the Mystery Writers of America. In the earliest years, the Anthony Awards were presented in the categories of Best Novel, Best First Novel, Best Paperback Original, and Best Short Story, with a variety of "wildcard" categories that varied from year-to-year. After several years, a category for Best Critical or Non-Fiction Work was added, making a core set of five ongoing categories.
The Bouchercon convention travels the English-speaking world, taking place in a different city every year — Bouchercon XXIV was even held in nearby Omaha, NE! — usually in the U.S. but occasionally in Canada or England. Each convention's organizer is allowed to include their choice of "wildcard" additions. The awards are both nominated by and then voted upon by the convention's members. The physical design of the Anthony Award differs for each convention.
Book titles "hotlinked" in the list below are owned by the Lincoln City Libraries, and the link will take you to the holdings screen in our catalog, where you can check on the current availability of that title. The cover image shown for each year is for the "Best Novel" winner.
2022 – Minneapolis, MN

Best Novel – S.A. Cosby– Razorblade Tears
Best First Novel – Mia Manansala – Arsenic and Adobo
Best Paperback/E-book/Audiobook Original – Jess Lourey – Bloodline
Best Children's or Young Adult Novel – Alan Orloff – I Play One on TV
Best Short Story – S.A. Cosby – "Not My Cross to Bear"
Best Critical/Non-Fiction Work – Lee Child and Laurie R. King – How to Write a Mystery: A Handbook from Mystery Writers of America
Best Anthology or Collection – Hank Philippi Ryan, ed. – This Time for Sure: Bouchercon Anthology 2021
2021 – New Orleans, LA

Best Novel – S.A. Cosby– Blacktop Wasteland
Best First Novel – David Heska Wanbli Weiden – Winter Counts
Best Paperback Original – Jess Lourey – Unspeakable Things
Best Young Adult Novel – Richie Narvaez – Holly Hernandez and the Death of Disco
Best Short Story – Alex Segura – "Ninety Miles" – in Both Sides: An Anthology of Border Noir, also available on the author's own website
Best Critical/Non-Fiction Work – Sarah Weinman – Unspeakable Acts: True Tales of Crime, Murder, Deceit, and Obsession
Best Anthology or Collection – Heather Graham, ed. – Shattering Glass: A Nasty Woman Press Anthology
2020 – Sacramento, CA

Best Novel – Hank Phillippi Ryan – The Murder List
Best First Novel – Tara Laskowski – One Night Gone
Best Paperback Original – Gigi Pandian – The Alchemist's Illusion
Best Young Adult Novel – Jen Conley – Seven Ways to Get Rid of Harry
Best Short Story – Alex Segura – "The Red Zone" – in SOURCE
Best Critical/Non-Fiction Work – Mo Moulton – The Mutual Admiration Society: How Dorothy L. Sayers and her Oxford Circle Remade the World for Women
Best Anthology or Collection – Verena Rose, Rita Owen, and Shawn Reilly Simmons, eds– Malice Demestic 14: Murder Most Edible
2019 – Dallas, TX

Best Novel – Lou Berney – November Road
Best First Novel – Oyinkan Braithwaite – My Sister, the Serial Killer
Best Paperback Original – Lori Rader-Day – Under a Dark Sky
Best Short Story – S.A. Cosby – "The Grass Beneath My Feet" – in Tough "blogazine" on August 20, 2018
Best Critical/Non-Fiction Work – Michelle McNamara – I'll Be Gone in the Dark
Bluebird, Bluebird
Best First Novel – Kellye Garrett – Hollywood Homicide
Best Paperback Original – Lori Rader-Day – The Day I Died
Best Short Story – Hilary Davidson – "My Side of the Matter" – in Killing Malmon, also available on  the Crimespree magazine website
Best Critical/Non-Fiction Work – David Grann – Killers of the Flower Moon: The Osage Murders and the Birth of the FBI
Bill Crider Award for Best Novel in a Series – Sue Grafton – Y is for Yesterday
Best Anthology – Gary Phillips, ed. – The Obama Inheritance
Best Online Content – Jungle Red Writers
2017 – Toronto, Canada

Best Novel – Louise Penny – A Great Reckoning
Best First Novel – Joe Ide – IQ
Best Paperback Original – James W. Ziskin – Heart of Stone
Best Short Story – Megan Abbott – "Oxford Girl" – in Mississippi Noir
Best Critical/Non-Fiction Work – Ruth Franklin – Shirley Jackson: A Rather Haunted Life
Best Young Adult Novel – April Henry – The Girl I Used to Be
Best Anthology or Collection – Greg Herren, ed. – Blood on the Bayou: Bouchercon Anthology 2016
Best Novella – B.K. Stevens – "The Last Blue Glass" – in Alfred Hitchcock's Mystery Magazine, April 2016
2016 – New Orleans, LA

Best Novel – Chris Holm – The Killing Kind
Best First Novel – Glen Erik Hamilton – Past Crimes
Best Paperback Original – Lou Berney – The Long and Faraway Gone
Best Short Story – Megan Abbot – The Little Men – released as a stand-alone E-novella
Best Critical/Non-Fiction Work – Val McDermid – Forensics: What Bugs, Burns, Prints, DNA and More Tell Us About Crime
Best Young Adult Novel – Joelle Charbonneau – Need
Best Anthology or Collection – Art Taylor, ed. – Murder Under the Oaks
2015 – Raleigh, NC

Best Novel – Laura Lippman – After I'm Gone
Best First Novel – Lori Rader-Day – The Black Hour
Best Paperback Original – Catriona McPherson – The Day She Died
Best Short Story – Art Taylor – "The Odds Are Against Us" – in Ellery Queen's Mystery Magazine, November 2014
Best Critical/Non-Fiction Work – Hank Phillippi Ryan, ed. – Writes of Passage: Adventures on the Writer's Journey
2014 – Long Beach, CA

Best Novel – William Kent Krueger – Ordinary Grace
Best First Novel – Matt Coyle – Yesterday's Echo
Best Paperback Original – Catriona McPherson – As She Left It
Best Short Story – John Connolly – The Caxton Private Lending Library & Book Depository – stand-alone novella published by The Mysterious Press
Best Critical/Non-Fiction Work – Daniel Stashower – The Hour of Peril: The Secret Plot To Murder Lincoln Before the Civil War
2013 – Albany, NY

Best Novel – Louise Penny – The Beautiful Mystery
Best First Novel – Chris Pavone – The Expats
Best Paperback Original – Johnny Shaw – Big Maria
Best Short Story – Dana Cameron – "Mischief in Mesopotamia" – in Ellery Queen's Mystery Magazine, November 2012
Best Critical/Non-Fiction Work – John Connolly and Ceclan Burke – Books to Die For: The World's Greatest Mystery Writers on the World's Greatest Mystery Novels
2012 – Cleveland, OH

Best Novel – Louise Penny – A Trick of the Light
Best First Novel – Sara J. Henry – Learning to Swim
Best Paperback Original – Julie Hyzy – Buffalo West Wing
Best Short Story – Dana Cameron – "Disarming" – in Ellery Queen's Mystery Magazine, June 2011
Best Critical/Non-Fiction Work – Charlaine Harris – The Sookie Stackhouse Companion
2011 – St. Louis, MO

Best Novel – Louise Penny – Bury Your Dead
Best First Novel – Hilary Davidson – Damage Done
Best Paperback Original – Duane Swierczynski – Expiration Date
Best Short Story – Dana Cameron – "Swing Shift" – in Crimes by Moonlight: Mysteries From the Dark Side
Best Critical/Non-Fiction Work – John Curran – Agatha Christie's Secret Notebooks: Fifty Years of Mysteries in the Making
Special Service Award – Ali Karim, Shots
Wild Card Awards:
Best Graphic Novel: Jason Star – The Chill
Best Website/Blog: Stop, You're Killing Me!
Lifetime Achievement Award: Sara Paretsky
2010 – San Francisco, CA

Best Novel – Louise Penny – The Brutal Telling
Best First Novel – Sophie Littlefield – A Bad Day for Sorry
Best Paperback Original – Bryan Gruley – Starvation Lake
Best Short Story – Hank Phillippi Ryan – "On the House" – in Quarry: Crime Stories by New England Writers
Best Critical/Non-Fiction Work – P.D. James – Talking About Detective Fiction
2009 – Indianapolis, IN

Best Novel – Michael Connelly – The Brass Verdict
Best First Novel – Stieg Larsson – The Girl With the Dragon Tattoo
Best Paperback Original – Julie Hyzy – State of the Onion
Best Short Story – Sean Chercover – "A Sleep Not Unlike Death" – in Hardcore Hardboiled
Best Critical/Non-Fiction Work – Jeffrey Marks – Anthony Boucher: A Biobibliography
Special Service Award – Jon and Ruth Jordan, publishers and editors of Crimespree magazine
Wild Card Awards:
Best Children's/Young Adult Novel – Chris Grabenstein – The Crossroads
Best Cover Art – Peter Mendelsund – The Girl With the Dragon Tattoo (by Stieg Larsson)
Lifetime Achievement Award – Allen J. Hubin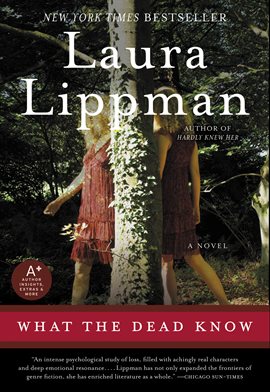 2008 – Baltimore, MD

Best Novel – Laura Lippman – What the Dead Know
Best First Novel – Tana French – In the Woods
Best Paperback Original – P.J. Parrish – A Thousand Bones
Best Short Story – Laura Lippman – "Hardly Knew Her" – in Dead Man's Hand, also in her collection Hardly Knew Her: Stories
Best Critical/Non-Fiction Work – Jon Lellenberg and Daniel Stashower and Charles Foley – Arthur Conan Doyle: A Life in Letters
Special Service Award – Jon and Ruth Jordan, publishers and editors of Crimespree magazine
Wild Card Awards:
Best Website/Blog – Lucinda Surber and Stan Ulrich – Stop, You're Killing Me!
Lifetime Achievement Award – Robert Rosenwald and Barbara G. Peters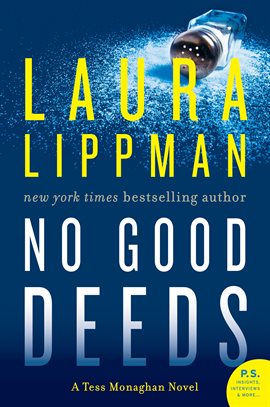 2007 – Anchorage, AK
Best Novel – Laura Lippman – No Good Deeds
Best First Novel – Louise Penny – Still Life
Best Paperback Original – Dana Cameron – Ashes and Bones
Best Short Story – Simon Wood – "My Father's Secret" – in Crimespree Magazine's B'con 2006 Special Edition, available on the Crimespree magazine website
Best Critical/Non-Fiction Work – Jim Huang and Austin Lugar – Mystery Muses: 100 Classics That Inspire Today's Mystery Writers
Special Service Award – Jim Huang, Crum Creek Press and The Mystery Company
Wild Card Awards:
Lifetime Achievement Award – James Sallis
2006 – Madison, WI
Best Novel – William Kent Krueger – Mercy Falls
Best First Novel – Chris Grabenstein – Tilt-a-Whirl
Best Paperback Original – Reed Farrel Coleman – The James Deans
Best Short Story – Barbara Seranella – "Misdirection" – in Greatest Hits: Original Stories of Assassins, Hit Men and Hired Guns
Best Critical/Non-Fiction Work – Marv Lachman – The Heirs of Anthony Boucher
Special Service Award – Janet Rudolph, Mystery Readers International
Wild Card Awards:
Best Fan Publication – Jon and Ruth Jordan, publishers and editors of Crimespree magazine
Lifetime Achievement Award – Robert B. Parker
2005 – Chicago, IL

Best Novel – William Kent Krueger – Blood Hollow
Best First Novel – Harley Jane Kozak – Dating Dead Men
Best Paperback Original – Jason Starr – Twisted City
Best Short Story – Elaine Viets – "Wedding Knife" – in Chesapeake Crimes
Best Critical/Non-Fiction Work – Max Allan Collins & et. al. – Men's Adventure Magazines
Wild Card Awards:
Best Cover Art – Sohrab Habibion – Brooklyn Noir
Lifetime Achievement Award – Bill Pronzini and Marcia Muller
2004 – Toronto, Canada
Best Novel – Laura Lippman – Every Secret Thing
Best First Novel – P.J. Tracy – Monkeewrench
Best Paperback Original – Robin Burcell – Deadly Legacy
Best Short Story – Rhys Bowen – "Doppleganger" – in Blood on Their Hands
Best Critical/Non-Fiction Work – Gary Warren Niebuhr – Make Mine a Mystery: A Reader's Guide to Mystery and Detective Fiction
Wild Card Awards:
Best Young Adult Mystery – J.K. Rowling – Harry Potter and the Order of the Phoenix
Best Historical Mystery – Rhys Bowen – For the Love of Mike
2003 – Las Vegas, NV
Best Novel – Michael Connelly – City of Bones
Best First Novel – Julia Spencer-Fleming – In the Bleak Midwinter
Best Paperback Original – Robin Burcell – Fatal Truth
Best Short Story – Marcia Talley – "Too Many Cooks" – in Much Ado About Murder
Best Critical/Non-Fiction Work – Jim Huang – They Died in Vain: Overlooked, Underappreciated and Forgotten Mystery Novels
Wild Card Awards:
Best Cover Art – Michael Kellner from photograph by Christopher Voelker – Measures of Poison
2002 – Austin, TX
Best Novel – Dennis Lehane – Mystic River
Best First Novel – C.J. Box – Open Season
Best Paperback Original – Charlaine Harris – Dead Until Dark
Best Short Story – Bill Crider and Judy Crider – "Chocolate Moose" – in Death Dines at 8:30
Best Critical/Non-Fiction Work – Tony Hillerman – Seldom Disappointed
Special Service Award – Doris Ann Norris
Wild Card Awards:
Best Cover Art – Michael Storrings, from photograph by Josef Beck – Reflecting the Sky (by S.J. Rozan)
Best Young Adult Mystery – Penny Warner – The Mystery of the Haunted Caves
2001 – Washington, DC
Best Novel – Val McDermid – A Place of Execution
Best First Novel – Qiu Xiaolong– Death of a Red Heroine
Best Paperback Original – Kate Grilley – Death Dances to a Reggae Beat
Best Short Story – Edward D. Hoch – "The Problem of the Potting Shed" – in Ellery Queen's Mystery Magazine, July 2000
Best Critical/Non-Fiction Work – Jim Huang – 100 Favorite Mysteries of the Century
Wild Card Awards:
Best Anthology/Short Story Collection – Lawrence Block – Master's Choice II
Best Fan Publication – Chris Aldrich and Lynn Kaczmarek – Mystery News
Lifetime Achievement Award – Edward D Hoch
2000 – Denver, CO
Best Novel – Peter Robinson – In a Dry Season
Best First Novel – Donna Andrews – Murder With Peacocks
Best Paperback Original – Laura Lippman – In Big Trouble
Best Short Story – Meg Chittenden – "Noir Lite" – in Ellery Queen's Mystery Magazine, January 1999
Best Critical/Non-Fiction Work – Willetta Heising – Detecting Women (3rd Ed.)
Wild Card Awards:
Best Series of the Century – Agatha Christie's Hercule Poirot series
Best Writer of the Century – Agatha Christie
Best Novel of the Century – Daphne DuMaurier – Rebecca
Lifetime Achievement Award – Jane Langton
1999 – Milwaukee, WI
Best Novel – Michael Connelly – Blood Work
Best First Novel – William Kent Krueger – Iron Lake
Best Paperback Original – Laura Lippman – Butcher's Hill
Best Short Story – Barbara D'Amato – "Of Course You Know That Chocolate is a Vegetable" – in Ellery Queen's Mystery Magazine, November 1998
Best Critical/Non-Fiction Work – George Easter – Deadly Pleasures magazine
Wild Card Awards:
Lifetime Achievement Award – Len and June Moffatt
1998 – Philadelphia, PA
Best Novel – S.J. Rozan – No Colder Place
Best First Novel – Lee Child – Killing Floor
Best Paperback Original – Rick Riordan – Big Red Tequila
Best Short Story (tie) – Jan Grape – "A Front Row Seat" – in Vengeance is Hers
Best Short Story (tie) – Edward D. Hoch – "One Bag of Coconuts" – in Ellery Queen's Mystery Magazine, November 1997
Best Critical/Non-Fiction Work – no award issued this year
Wild Card Awards:
Best Cover Art – Michael Kellner – Night Dogs (by Kent Anderson)
1997 – Monterey, CA
Best Novel – Michael Connelly – The Poet
Best First Novel (tie) – Dale Furutani – Death in Little Tokyo
Best First Novel (tie) – Terris McMahan Grimes – Somebody Else's Child
Best Paperback Original – Terris McMahan Grimes – Somebody Else's Child
Best Short Story – Carolyn Wheat – "Accidents Will Happen" – in Malice Domestic 5
Best Critical/Non-Fiction Work – Willetta L Heising – Detecting Women 2: Reader's Guide and Checklist for Mystery Series Written by Women
Wild Card Awards:
Best Fanzines – The Armchair Detective magazine
Lifetime Achievement Award – Donald L. Westlake
1996 – St. Paul, MN
Best Novel – Mary Willis Walker – Under the Beetle's Cellar
Best First Novel – Virginia Lanier – Death in Bloodhound Red
Best Paperback Original – Harlan Coben – Deal Breaker
Best Short Story – Gar Anthony Haywood – "And Pray Nobody Sees You" – in Spooks, Spies and Private Eyes
Best Critical Work – Kate Stine – The Armchair Detective Book of Lists, 2nd Ed.
Wild Card Awards:
Best Cover Art – Pamela Patrick – The Body in the Transcept
Best Editor – Sara Ann Freed
Best Magazine/Digest/Review Publication – The Armchair Detective
Best Movie – The Usual Suspects (currently available only in a Binge Box set)
Best Publisher – St. Martin's Press
Best Short Story Collection – Marcia Muller – The McCone Files: The Complete Sharon McCone Stories
Best True Crime – Ann Rule – Dead By Sunset: Perfect Husband, Perfect Killer?
Best TV Show – The X-Files
1995 – Nottingham, England
Best Novel – Sharyn McCrumb – She Walks These Hills
Best First Novel – Caleb Carr – The Alienist
Best Paperback Original – no award given this year
Best Short Story – Sharyn McCrumb – "The Monster of Glamis" – in Royal Crimes
Best Critical Work – B.A. Pike and J. Cooper – Crime Fiction, 2nd Ed.
Wild Card Awards:
Best Anthology/Short Story Collection – Tony Hillerman – The Mysterious West
Best Film – Pulp Fiction
Best True Crime – David Canter  – Criminal Shadows: Inside the Mind of the Serial Killer
Best TV Series – Prime Suspect
Lifetime Achievement Award – Ruth Rendell
1994 – Seattle, WA
Best Novel – Marcia Muller – Wolf in the Shadows
Best First Novel – Nevada Barr – Track of the Cat
Best Paperback Original – no award given this year
Best Short Story – Susan Dunlap – "Checkout" – in Malice Domestic 2
Best Critical Work – Ed Gorman and Martin H. Greenberg and Larry Segriff – The Fine Art of Murder: The Mystery Reader's Indispensible Companion
Wild Card Awards:
Best Anthology/Short Story Collection – Martin H. Greenberg – Mary Higgins Clark Presents Malice Domestic 2
Best True Crime – Ann Rule – A Rose For Her Grave and Other True Cases
Lifetime Achievement Award – Tony Hillerman
1993 – Omaha, NE
Best Novel – Margaret Maron – Bootlegger's Daughter
Best First Novel – Barbara Neely – Blanche on the Lam
Best Paperback Original – no award given this year
Best Short Story – Diane Mott Davidson – "Cold Turkey" – in Sisters in Crime 5
Best Critical Work – Ellen Nehr – Doubleday Crime Club Compendium 1928-1991
Wild Card Awards:
Best Motion Picture – The Crying Game
Best True Crime – Barbara D'Amato – The Doctor, the Murder, the Mystery: The True Story of the Dr. John Branion Murder Case
Lifetime Achievement Award – both Hammond Innes and Ralph McInerny
1992 – Toronto, Canada
Best Novel – Peter Lovesey – The Last Detective
Best First Novel – Sue Henry – Murder on the Iditarod Trail
Best Paperback Original – no award given this year
Best Short Story – Liza Cody – "Lucky Dip" – in A Woman's Eye
Best Critical Work – Maxim Jakubowski – 100 Great Detectives
Wild Card Awards:
Best Anthology/Short Story Collection – Sara Paretsky – A Woman's Eye
Best True Crime – David Simon – Homicide: A Year on the Killing Streets
Lifetime Achievement Award – Charlotte MacLeod
1991 – Pasadena, CA
Best Novel – Sue Grafton – G is for Gumshoe
Best First Novel – Patricia Cornwell – Postmortem
Best Paperback Original (tie) – James McCahery – Grave Undertaking
Best Paperback Original (tie) – Rochelle Krich – Where's Mommy Now?
Best Short Story – Susan Dunlap – "The Celestial Buffet" – in Sisters in Crime 2
Best Critical Work – Jon L. Breen and Martin H. Greenberg – Synod of Sleuths
Wild Card Awards:
Best Motion Picture – Presumed Innocent
Best Television Series – Mystery! on PBS
Lifetime Achievement Award – William Campbell Gault
1990 – London, England
Best Novel – Sarah Caudwell – The Sirens Sang of Murder
Best First Novel – Karen Kijewski – Katwalk
Best Paperback Original – Carolyn Hart – Honeymoon With Murder
Best Short Story – Nancy Pickard – "Afraid All the Time" – in Sisters in Crime , also in A Modern Treasury of Great Detective and Murder Mysteries
Wild Card Awards:
Best Movie – Crimes and Misdemeanors
Best TV Series – Inspector Morse
Lifetime Achievement Award – Michael Gilbert
1989 – Philadelphia, PA
Best Novel – Thomas Harris – The Silence of the Lambs
Best First Novel – Elizabeth George – A Great Deliverance
Best Paperback Original – Carolyn Hart – Something Wicked
Best Short Story – no award given this year
Wild Card Awards:
Lifetime Achievement Award – Dorothy Salisbury Davis
1988 – San Diego, CA
Best Novel – Tony Hillerman – Skinwalkers
Best First Novel – Gillian Roberts – Caught Dead in Philadelphia
Best Paperback Original – Robert Crais – The Monkey's Raincoat
Best Short Story – Robert Barnard – "Breakfast Television" – in Ellery Queen's Mystery Magazine, January 1987, also in Death of a Salesperson and Other Untimely Exits
Wild Card Awards:
Best Movie – The Big Easy
Best TV Series – Mystery! on PBS
1987 – Minneapolis, MN
Best Novel – Sue Grafton – C is for Corpse
Best First Novel – Bill Crider – Too Late to Die
Best Paperback Original – Robert Wright Campbell – The Junkyard Dog
Best Short Story – Sue Grafton – "The Parker Shotgun" – in Mean Streets
1986 – Baltimore, MD
Best Novel – Sue Grafton – B is for Burglar
Best First Novel – Jonathan Kellerman – When the Bough Breaks
Best Paperback Original – Nancy Pickard – Say No to Murder
Best Short Story – Linda Barnes – "Lucky Penny" – in The New Black Mask #3
Wild Card Awards:
Best Movie – Witness
Best TV Series – Murder, She Wrote
Grandmaster – Barbara Mertz (a.k.a. Elizabeth Peters and Barbara Michaels)
Posted to BookGuide March 2022 | Last updated September 2022 sdc