The Dilys Award was a literary award given out each year from 1992 to 2014, by the members of the Independent Mystery Booksellers Association. It was given to the mystery title of the year which the member booksellers have most enjoyed selling. The Independent Mystery Booksellers Association (IMBA) is an association of retail businesses that are either wholly or substantially devoted to the sale of mystery books.
The Dilys Award is named after Dilys Winn (1939-2016), who founded bookstore Murder Ink in 1972 in Manhattan, the first specialty bookseller of mystery books in the United States. Winn sold her interest in Murder Ink in 1975, and after a move to the area around Broadway, the store eventually closed in 2006. Winn, herself, eventually moved to Key West, Florida, in the 1990s, where she opened another mystery-focused bookstore, Miss Marple's Parlour. Winn also contributed hundreds of reviews of mystery novels to the journal Kirkus Reviews, before retiring from that role in 2013. With the disappearance of more and more independent mystery booksellers in early 2000s, the IMBA lost ground and faded away, taking The Dilys Award with it, in 2014. It's namesake, Dilys Winn, passed away on February 5, 2016.
All books on this list which are owned by Lincoln City Libraries are hotlinked to their entries in our library catalog, so that you may check on their current availability. If you see a title on this list that is not hotlinked to our collection, please consider ordering it through our Interlibrary Loan department.
2014
William Kent Krueger
Ordinary Grace
2013
Peter Robinson
Before the Poison
2012
R.J. Rozan
Ghost Hero
2011
Louise Penny
Bury Your Dead
2010
Alan Bradley
The Sweetness at the Bottom of the Pie
2009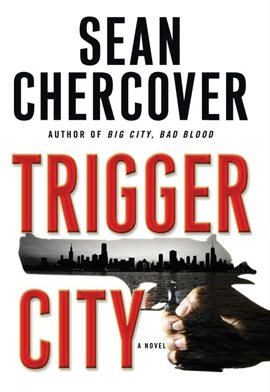 Sean Chercover
Trigger City
2008
William Kent Krueger
Thunder Bay
2007
Louise Penny
Still Life
2006
Colin Cotterill
Thirth-Three Teeth
2005
Jeff Lindsay
Darkly Dreaming Dexter
2004
Jasper Fforde
Lost in a Good Book
2003
Julia Spencer-Fleming
In the Bleak Midwinter
2002
Dennis Lehane
Mystic River
2001
Val McDermid
A Place of Execution
2000
Robert Crais
L.A. Requiem
1999
Dennis Lehane
Gone, Baby, Gone
1998
Janet Evanovich

Three to Get Deadly
1997
Michael Connelly
The Poet
1996
Michael Connelly
The Last Coyote
1995
Janet Evanovich
One for the Money
1994
Peter Hoeg
Smilla's Sense of Snow
1993
John Dunning
Booked to Die
1992
Carl Hiaasen
Native Tongue
1991
Last updated March 2022 sdc