The Shamus Awards honor the traditional private eye story, and are awarded by the Private Eye Writers of America (PWA). According to the PWA, a "private eye" is a mystery protagonist who is a professional investigator, but not a police officer or government agent — a person paid for investigative work but not employed by a unit of government — "a person paid for investigative work but not employed by a unit of government. Thus books and stories about private investigators (licensed and unlicensed), lawyers and reporters who do their own legwork, and other hired agents are eligible; works centering on law enforcement officers or amateur sleuths are not." The PWA was founded in 1981 and The Shamus Awards were first presented in 1982, and have been given out annually ever since.
Initial categories were The Eye Award (for Lifetime Achievement), Best P.I. Novel and Best P.I. Paperback Original. Additional categories added over the years have included Best First P.I. Novel, Best P.I. Short Story, and The Hammer Award (for Best P.I. Series Character). Although no official website exists for the Private Eye Writers of America, there is a page with background about the awards on the Thrilling Detective website, set up by Robert Randisi, who originally founded PWA.
The titles in this list are "hotlinked" to our library's catalog, for all those titles currently owned by the Lincoln City Libraries. Please note that several of the Shamus-winning novels are no longer in our collection. They appear here for the sake of providing a complete list. If there is a title you are interested in which we no longer own, and you are a Lincoln City Libraries customer, please consider requesting it through our Interlibrary Loan service.
With regards to the winners in the Short Stories award category, please note that the Lincoln City Libraries does not own individual issues of Ellery Queen Mystery Magazine, and we only carry limited back issues of Alfred Hitchcock Mystery Magazine. However, numerous stories which originally saw print in these two periodicals have since been reprinted in anthologies under the Ellery Queen and Alfred Hitchcock banners, and the library does own many of these reprint volumes.
Best P.I. Novel — (1982 to present)
2022
S.J. Rozan
Family Business
2021
Matt Coyle
Blind Vigil
2020
Matt Coyle
Lost Tomorrows
2019
Kristen Lepionka
What You Want to See
2018
T. Jefferson Parker
Room of White Fire
2017
Reed Farrel Coleman
Where it Hurts
2016
Ingrid Thofts
Brutality
2015
David Rosenfelt
Hounded
2014
Brad Parks
The Good Cop
2013
Robert Crais
Taken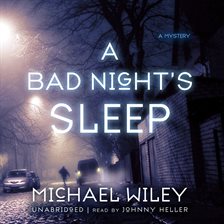 2012
Michael Wiley
A Bad Night's Sleep
2011
Lori Armstrong
No Mercy
2010
Marcia Muller
Locked In

2009
Reed Farrel Coleman
Empty Ever After
2008

Reed Farrel Coleman
Soul Patch
2007
Ken Bruen
The Dramatist
2006
Michael Connelly
The Lincoln Lawyer
2005
Edward Wright
While I Disappear
2004
Ken Bruen
The Guards
2003
James W. Hall
Blackwater Sound
2002
S.J. Rozan
Reflecting the Sky
2001
Carolina Garcia-Aguilera
Havana Heat
2000
Don Winslow
California Fire and Life
1999
Bill Pronzini
Boobytrap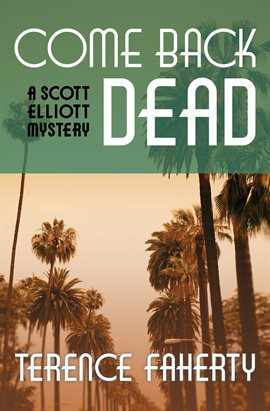 1998
Terrance Faherty
Come Back Dead
1997
Robert Crais
Sunset Express
1996
S.J. Rozan
Concourse
1995
Sue Grafton
K is for Killer
1994
Lawrence Block
The Devil Knows You're Dead
1993
Harold Adams
The Man Who Was Taller Than God
1992
Max Allan Collins
Stolen Away
1991
Sue Grafton
G is for Gumshoe
1990
Jonathan Valin
Extenuating Circumstances
1989
John Lutz
Kiss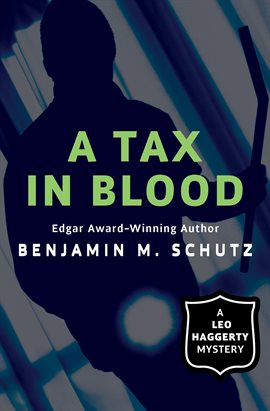 1988
Benjamin Schutz
A Tax in Blood
1987
Jeremiah Healy
The Staked Goat
1986
Sue Grafton
B is for Burglar
1985
Loren D. Estleman
Sugartown
1984
Max Allan Collins
True Detective
1983
Lawrence Block
Eight Million Ways to Die
1982
Bill Pronzini
Hoodwink
Best P.I. Paperback Original — (1982 to present)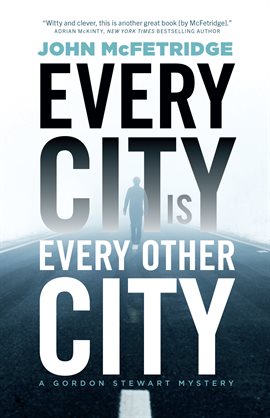 2022
John McFetridge
Every City is Every Other City
2021
Richard Helms
Brittle Karma
2020
James D.F. Hannah
Beyond the Wall of Sleep
2019
Max Wirestone
The Questionable Behavior of Dahlia Moss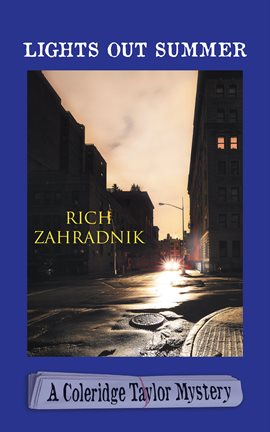 2018
Rich Zahradnik
Lights Out Summer
2017
Vaseem Khan
The Perplexing Theft of the Jewel in the Crown
2016
J.L. Abramo
Circling the Runway
2015
Vincent Zandri
Moonlight Weeps
2014
P.J. Parrish
Heart of Ice
2013
Alison Gaylin
And She Was
2012
Duane Swierczynski
Fun and Games
2011
Christopher G. Moore
Asia Hand
2010
Ira Berkowitz
Sinner's Ball
2009
Lori Armstrong
Snow Blind
2008
Richard Aleas
Songs of Innocence
2007
P.J. Parrish
An Unquiet Grave
2006
Reed Farrell Coleman
The James Deans
2005
Max Phillips
Fade to Blonde
2004
Andy Straka
Cold Quarry
2003
D. Daniel Judson
The Poisoned Rose
2002
Lyda Morehouse
Archangel Protocol
2001
Thomas Lipinski
Death in the Steel City
2000
Laura Lippman
In Big Trouble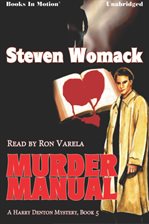 1999
Steven Womack
Murder Manual
1998
Laura Lippman
Charm City
1997
Harlan Coben
Fade Away
1996
William Jaspersohn
Native Angels
1995
Ed Goldberg
Served Cold
1994
Rodman Philbrick
Brothers and Sinners
1993
Marele Day
The Last Tango of Dolores Delgado
1992
Paul Kemprecos
Cool Blue Tomb
1991
W. Glenn Duncan
Rafferty: Fatal Sisters
1990
Rob Kantner
Hell's Only Half Full
1989
Rob Kantner
Dirty Work
1988
L.J. Washburn
Wild Night
1987
Rob Kantner
The Back-Door Man
1986
Earl Emerson
Poverty Bay
1985
Warren Murphy
The Ceiling of Hell
1984
Paul Engleman
Dead in Centerfield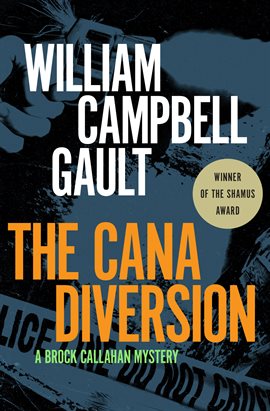 1983
William Campbell Gault
The Cana Diversion
1982
Max Byrd
California Thrillerr
Best First P.I. Novel — [1985 to present]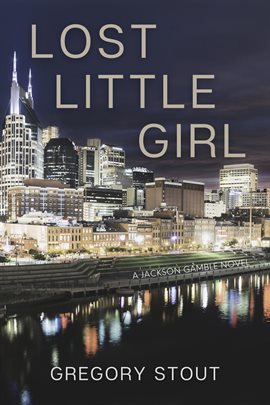 2022
Gregory Stout
Lost Little Girl
2021
Kwei Quartey
The Missing American
2019
Katrina Carrasco
The Best Bad Things
2018
Kristin Lepionka
The Last Place You Look
2017
Joe Ides
IQ
2016
Lisa Sandlin
The Do-Right
2015
Julia Dahl
Invisible City
2014
Lachlan Smith
Bear is Broken
2013
Michael Sears
Black Fridays
2012
P.G. Sturges
The Shortcut Man
2011
Michael Ayoob
In Search of Mercy
2010
Brad Parks
Faces of the Gone
2009
Ian Vasquez
In the Heat
2008
Sean Chercover
Big City, Bad Blood
2007
Declan Hughes
The Wrong Kind of Blood
2006
Louise Ure
Forcing Amaryllis
2005
Ingrid Black
The Dead
2004
Peter Spiegelman
Black Maps
2003
Eddie Muller
The Distance
2002
David Fulmer
Chasing the Devil's Tail
2001
Bob Truluck
Street Level
2000
John Connolly
Every Dead Thing
1999
Steve Hamilton
A Cold Day in Paradise
1998
Rick Riordan
Big Red Tequila
1997
Carol Lea Benjamin
This Dog For Hire
1996
Richard Barre
The Innocents
1995
Dennis Lehane
A Drink Before the War
1994
Lynn Hightower
Satan's Lambs
1993
John Straley
The Woman Who Married a Bear
1992
Thompas D. Davis
Suffer the Little Children
1991
Walter Mosley
Devil in a Blue Dress
1990
Karen Kijewski
Katwalk
1989
Gar Anthony Haywood
Fear of the Dark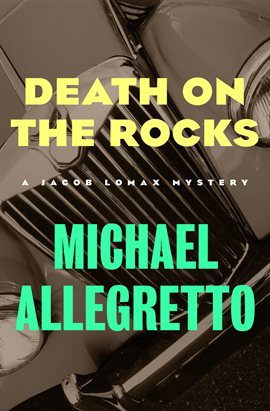 1988
Michael Allegretto
Death on the Rocks
1987
J.W. Rider
Jersey Tomatoes
1986
Wayne Warga
Hardcover
1985
Jack Early
A Creative Kind of Killer
Best P.I. Short Story — (1983 to present)
(Honoring the best in shorter mystery works, often reprinted in anthologies or collections in later years)
2022 — Richard Helms — "Sweeps Week" [in EQ, July/Aug 2021]
2021 — John M. Floyd — "Mustang Sally" [in Black Cat Mystery Magazine #7]
2020 — O'Neill DeNoux — "The Sac-a-Lait Man" [in EQ, Sep/Oct 2019]
2019 — S.J. Rozan — "Chin Yon-Yung Helps a Fool!" [in EQ, Sep/Oct 2018]
2018 — Robert S. Levinson — "Rosalie Marx is Missing" [in EQ, May/Jun 2017]
2017 — Brendan DuBois — "A Battlefield Reunion" [in AH, Jun 2016]
2016 — Parnell Hall — "The Dead Client" [in Dark City Lights: New York Stories]
2015 — Gon Ben Ari — "Clear Recent History" [in Tel Aviv Noir]
2014 — Max Allan Collins & Mickey Spillane — "So Long, Chief" [in The Strand Magazine, Feb-May 2013]
2013 — John Shepphird — "Ghost Negligence" [in AH, Jul/Aug 2012]
2012 — Michael C. Lewin — "Who I Am" [in EQ, Dec 2011]
2011 — Gar Anthony Haywood — "The Lamb Was Sure to Go" [in AH, Nov 2010]
2010 — Dave Zeltserman — "Julius Katz" [in EQ, Sep/Oct 2009]
2009 — Mitch Alderman — "Family Values" [in AH, Jun 2008]
2008 — Cornelia Read — "Hungry Enough" [in A Hell of a Woman (anthology)]
2007 — O'Neil De Noux — "Tje Heart Has Reasons" [in AH, Sep 2006]
2006 — Michael Wiecek — "A Death in Ueno" [in AH, Mar 2005]
2005 — Pearl Abraham — "Hasidic Noir" [in Brooklyn Noir (anthology)]
2004 — Loren D. Estleman — "Lady on Ice" [in A Hot and Sultry Night (anthology)]
2003 — Terence Faherty — "The Second Coming" [in EQ, Nov 2002]
2002 — Ceri Jordan — "Rough Justice" [in AH, Jul 2001]
2001 — Brendan Dubois — "The Road's End" [in AH, Apr 2000]
2000 — I.J. Parker — "Akitada's First Case" [in AH, Jul/Aug 1999]
1999 — Warren Murphy — "Another Day, Another Dollar" [in Murder on the Run (anthology)]
1998 — Carolyn Wheat — "Love Me For My Yellow Hair Alone" [in Marilyn: Shades of Blonde (anthology)]
1997 — Lia Matera — "Dead Drunk" [in Guilty as Charged (anthology)]
1996 — Gar Anthony Haywood — "And Pray Nobody Sees You" [in Spooks, Spies and Private Eyes (anthology)]
1995 — Brendan DuBois — "The Necessary Brother" [in EQ, May 1994]
1994 — Lawrence Block — "The Merciful Angel of Death" [in The New Mystery (anthology)]
1993 — Benjamin Schutz — "Mary, Mary, Shut the Door" [in Deadly Allies (anthology)]
1992 — Nancy Pickard — "Dust Devil" [in The Armchair Detective, Winter 1991]
1991 — Marcia Muller — "Final Resting Place" [in Justice for Hire (anthology)]
1990 — Mickey Spillane — "The Killing Man" [in Playboy, Dec 1989]
1989 — Loren D. Estleman — "The Crooked Way" [in The New Black Mask (anthology)]
1988 — Ed Gorman — "Turn Away" [in Black Lizard Anthology of Crime Fiction (anthology)]
1987 — Rob Kantner — "Fly Away Home" [in Mean Streets (anthology)]
1986 — Loren D. Estleman — "Eight Mile and Dequindre" [in AH, May 1985]
1985 — Lawrence Block — "By the Dawn's Early Light" [in Playboy, Aug 1984]
1984 — Bill Pronzini — "Cat's Paw" [in Waves Press (stand-alone volume)]
1983 — John Lutz — "What You Don't Know Can Hurt You" [in AH, Nov 1982]
The Eye Award — (1982 to present) (for Lifetime Achievement)
Not all winners of The Eye Award are purely fiction writers — this award has also been given to screenwriters and television producers, as well as editors, all of whom made important contributions to the Private Eye field. Not given in every year.
2021 — Michael Z. Lewin
2018 — Walter Mosley
2017 — Jerry Kennealy
2016 — S.J. Rozan
2015 — Parnell Hall
2013 — Loren Estleman
2011 — Ed Gorman
2010 — Robert Crais
2008 — Joe Gores
2007 — Stuart Kaminsky
2006 — Max Allan Collins
2005 — Sara Paretsky
2004 — Donald E. Westlake
2003 — Sue Grafton
2002 — Lawrence Block
2000 — Edward D. Hoch
1999 — Maxine O'Callaghan
1997 — Stephen Marlowe
1995 [two this year] — John Lutz
1995 [two this year] — Robert B. Parker
1994 — Stephen J. Cannell
1993 — Marcia Muller
1992 — Joseph Hansen
1991 — Roy Huggins
1988 [two this year] — Dennis Lynds (Michael Collins)
1988 [two this year] — Wade Miller (Robert Wade and Bob Miller)
1987 — Bill Pronzini
1986 — Richard S. Prather
1985 — Howard Browne
1984 — William Campbell Gault
1983 — Mickey Spillane
1982 — Ross Macdonald
The Hammer Award — (2007 to 2014) (for Best P.I. Series Character)
2014 — Kinsey Milhone by Sue Grafton
2012 — Nathan Heller by Max Allan Collins
2011 — V.I. Warshawski by Sara Paretsky
2009 — Matthew Scudder by Lawrence Block
2007 — Shell Scott by Richard S. Prather
Best Indie P.I. Novel — (2013 to 2015)
2015
Trace Conger
The Shadow Broker

2014
M. Ruth Myers
Don't Dare a Dame

2013
Paul D. Marks
White Heat
Updated October 2022 sdc