The Dashiell Hammett Prize is given out annually for literary excellence in the publishing field of crime writing, for works published in the English language in the U.S. or Canada. "Crime Writing" is defined for the Hammett Prize as any published work that encompasses such areas as "crime", "suspense", "thriller", "mystery" or "espionage". A collection of short stories by a single author would also qualify.
Nominations are solicited from the membership of the International Association of Crime Writers – North American Branch, as well as distinguished crime specialist booksellers and critics. The Officers and Executive Council of the IACW/NA may also nominated books of merit that they feel have been overlooked. Nominations are screened by a Nominating Committee of IACW/NA members, who review the nominations and select no less than three and no more than five finalists each year. The President of the IACW/NA, in consultation with the Executive Council, appoints a panel of three outside (i.e. non-member) judges to select the winner. One of these judges will be a distinguished U.S. or Canadian author working outside the crime writing field; one a distinguished editor or publisher; the third a distinguished critic or bookseller, again, not working primarily in the crime field. For a more detailed look at all the winners and past nominees, please visit the official Hammett Prize archive site.
NOTE: All books owned by Lincoln City Libraries are hotlinked to their entries in our library catalog, so that you may check on their current availability. If you see a title on this list that is not hotlinked to our collection, please consider ordering it through our Interlibrary Loan department.
Hammett Prize Winners for Best Crime Writing
2021
S.A. Cosby
Razorblade Tears
2020
David Joy
When These Mountains Burn
2019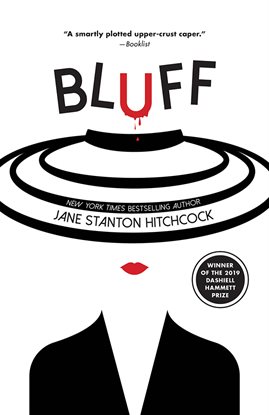 Jane Stanton Hitchcock
Bluff
2018
Lou Berney
November Road
2017
Stephen Mack Jones
August Snow
2016
Dominic Stansberry
The White Devil
2015
Lisa Sandlin
The Do-Right
2014
Stephen King
Mr. Mercedes
2013
Richard Lange
Angel Baby
2012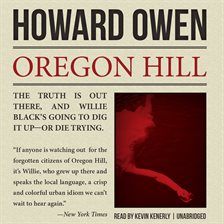 Howard Owen
Oregon Hill
2011
James Sallis
The Killer is Dying
2010
Olen Steinhauser
The Nearest Exit
2009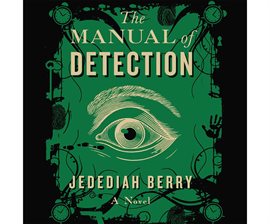 Jedediah Berry
The Manual of Detection
2008
George Pelacanos
The Turnaround
2007
Gil Adamson
The Outlander
2006
Dan Fesperman
The Prisoner of Guantanamo
2005
Joseph Kanon
Alibi
2004
Chuck Hogan
Prince of Thieves (retitled "The Town")
2003
Carol Goodman
The Seduction of Water
2002
Owen Parry
Honor's Kingdom
2001
Alan Furst
Kingdom of Shadows
2000
Margaret Atwood
The Blind Assassin
1999
Martin Cruz Smith
Havana Bay
1998
William Hoffman
Tidewater Blood
1997
William Deverell
Trial of Passion
1996
Martin Cruz Smith
Rose
1995
Mary Willis Walker
Under the Beetle's Cellar
1994
James Lee Burke
Dixie City Jam
1993
James Crumley
The Mexican Tree Duck
1992
Alice Hoffman
Turtle Moon
1991
Elmore Leonard
Maximum Bob
Last updated September 2022 sdc