From 1971 to 1986, this award was simply named The Gay Book Award, and was a grassroots effort to support queer publishing, which had a limited footprint in the publishing industry. From 1987 on, they have been sponsored by the Gay, Lesbian, Bisexual, and Transgender Round Table (GLBTRT) of the American Library Association (ALA), and have been part of the American Library Association awards program, now termed ALA Book, Print & Media Awards. Starting in 2002, the Awards have been named The Stonewall Book Award in recognition and commemoration of the 1969 Stonewall Riots.
Since 2010, there have been Awards presented in three categories each year. The categories are fiction and nonfiction in books for adults, and books for children or young adults. Prior to 2010, awards were only presented for literature and non-fiction for adults. The awards are named for significant individuals and are known as the Stonewall Book Award-Barbara Gittings Literature Award, the Stonewall Book Award-Israel Fishman Non-Fiction Award, and the Stonewall Book Awards – Mike Morgan & Larry Romans Children's & Young Adult Literature Award.
"Finalists" were designated by that term from 1990, but have been termed "Honor Books" from 2001 to the present. A panel of librarians selects five finalists in each award category and subsequently selects one winner. The winners are announced in January and each receives a plaque and $1000 cash prize during the ALA Annual Conference in June or July. Winners generally attend and give acceptance speeches.
The ALA solicits book suggestions from the public, each to be accompanied by a brief statement in favor of the book. These recommendations or "applications" to the Awards Committee are not accepted from publishers, agents, authors, and others with vested interests. Eligible books are expected to be original works published in the U.S. during the preceding year, and can include "substantially changed new editions" and "English-language translations of foreign-language books".
The titles in this list are "hotlinked" to the library's catalog, for all those titles currently owned by the Lincoln City Libraries. For titles not currently owned by our system, please consider requesting them through our Interlibrary Loan service.
The Stonewall Book Award winners — 1971 to present
2023
Children's — Charlotte Sullivan Wild; illustrated by Charlene Chua — Love, Violet (jP Wild)
YA — Sacha Lamb — When the Angels Left the Old Country (YA Lamb)
2022
Literature — Rivers Solomon — Sorrowland
Non-Fiction — Akwaeke Emezi — Dear Senthuran: A Black Spirit Memoir
Children's and YA — Kyle Lukoff — Too Bright to See (j Lukoff)
Children's and YA — Malinda Lo — Last Night at the Telegraph Club (YA Lo)
2021
Literature — Zeyn Joukhadar — The Thirty Names of Night
Non-Fiction — Bonnie Ruberg — Queer Games Avant-Garde: How LGBTQ Game Makers are Reimagining the Medium of Video Games
Children's and YA — Archaa Shrivastav — We Are Little Feminists: Families (jP (Board Book) Shrivastav)
2020
Literature — Carolina de Robertis — Cantoras
Non-Fiction — Saeed Jones — How We Fight for Our Lives: A Memoir
Children's and YA — Kyle Lukoff and illustrated by Kaylani Juanita — When Aidan Became a Brother (jP Lukoff)
Children's and YA — Dean Atta with illustrations by Anshika Khullar — The Black Flamingo (YA Atta)
2019
Literature — Rebecca Makkai — The Great Believers
Non-Fiction — Michael Amherst — Go the Way Your Blood Beats
Children's and YA — Jessica Love — Julian is a Mermaid (jP Love)
Children's and YA — Kacen Callender — Hurricane Child (j Callender)
2018
Literature — Cat Fitzpatrick & Casey Plett (eds.) — Meanwhile, Elsewhere: Science Fiction and Fantasy From Transgender Writers
Non-Fiction — John Chaich and Todd Oldham— Queer Threads: Crafting Identity and Community
Children's and YA — Dashka Slater— The 57 Bus: A True Story of Two Teenagers and the Crime That Changed Their Lives (j 364.155 Sla)
Children's and YA — Brandy Colbert — Little & Lion (YA Colbert)
2017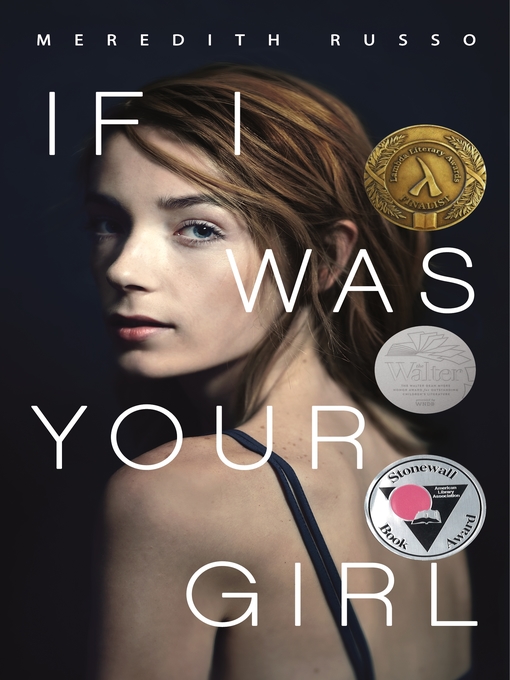 Literature — Chris McCormick — Desert Boys
Non-Fiction — David France — How to Survive a Plague: The Inside Story of How Citizens and Science Tamed AIDS (library has DVD only)
Children's and YA — Rick Riordan — Magnus Chase and the Gods of Asgard: The Hammer of Thor (j Riordan)
Children's and YA — Meredith Russo — If I Was Your Girl (libraries own only the digital versions)
2016
Literature — Carolina de Robertis — The Gods of Tango
Non-Fiction — Kenji Yoshino — Speak Now: Marriage Equality on Trial
Children's and YA — Alex Gino — George (j Gino)
Children's and YA — Bill Konigsberg — The Porcupine of Truth (YA Konigsberg)
2015
Literature — Saeed Jones — Prelude to Bruise
Non-Fiction — Scott Siraj al-Haqq Kugle— Living Out Islam: Voices of Gay, Lesbian, and Transgender Muslims
Children's and YA — Gayle E. Pitman — This Day in June
2014
Literature — Hilary Sloin — Art on Fire
Non-Fiction — Lori Duron — Raising My Rainbow: Adventures in Raising a Fabulous, Gender Creative Son (306.874 Dur)
Non-Fiction — David McConnell — American Honor Killings: Desire and Rage Among Men (libraries only own in digital format)
Children's and YA — Kirstin Cronn-Mills — Beautiful Music for Ugly Children (YA PB Cronn-Mills + digital)
Children's and YA — e.E. Charlton-Trujillo — Fat Angie (libraries only own in digital format)
2013
Literature — Ellis Avery — The Last Nude (libraries only own in digital format)
Non-Fiction — Keith Boykin — For Colored Boys Who Have Considered Suicide When the Rainbow is Still Not Enough: Coming of Age, Coming Out, and Coming Home
Children's and YA — Benjamin Alire Saenz — Aristotle and Dante Discover the Secrets of the Universe (YA Saenz)
2012
Literature — Wayne Hoffman — Sweet Like Sugar (libraries own in digital formats only)
Non-Fiction — Jonathan D. Katz and David C. Ward — Hide/Seek: Difference and Desire in American Portraiture
Non-Fiction — Michael Bronski — A Queer History of the United States (Revisioning American History) (306.766 Bro)
Children's and YA — Bil Wright — Putting Makeup on the Fat Boy
2011
Literature — Barb Johnson — More of This World or Maybe Another
Non-Fiction — Emma Donoghue — Inseparable: Desire Between Women in Literature
Children's and YA — Brian Katcher — Almost Perfect (j Katcher)
2010
Literature — David Francis — Stray Dog Winter
Non-Fiction — Nathaniel Frank — Unfriendly Fire: How the Gay Ban Undermines the Military and Weakens America
Children's and YA — Nick Burd — The Vast Fields of Ordinary (YA Burd)
2009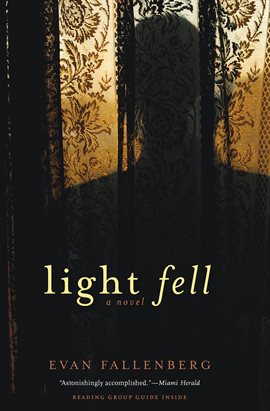 Literature — Evan Fallenberg — Light Fell
Non-Fiction — William N. Eskridge — Dishonorable Passions: Sodomy Laws in America, 1861-2003
2008
Literature — Ellis Avery — The Teahouse Fire
Non-Fiction — Mark Doty — Dog Years: A Memoir (B D7415)
2007
Literature — Andrew Holleran — Grief
Non-Fiction — Alison Bechdel — Fun Home: A Family Tragicomic (741.5 Bec)
2006
Literature — Abba Dawesar — Babyii
Non-Fiction — Joshua Gamson — The Fabulous Sylvester: The Legend, the Music, the 70s in San Francisco
2005
Literature — Colm Toibin — The Master
Non-Fiction — Joan Roughgarden — Evolution's Rainbow: Diversity, Gender, and Sexuality in Nature and in People
2004
Literature — Monique Truong — The Book of Salt
Non-Fiction — John D'Emilio — Lost Prophet: The Life and Times of Bayard Rustin
2003
Literature — Noel Alumit — Letters to Montgomery Clift
Non-Fiction — Joanne Meyerowitz — How Sex Changed: A History of Transsexuality in the United States
2002
Literature — Moises Kaufman and Tectonic Theatre Project — The Laramie Project
Non-Fiction — Barry Werth — The Scarlet Professor: Newton Arvin, a Literary Life Shattered by Scandal
2001
Literature — Sarah Waters — Affinity
Non-Fiction — William N. Eskridge — Gaylaw: Challenging the Apartheid of the Closet
2000
Literature — Marci Blackman — Po Man's Child
Non-Fiction — Barrie Jean Borich — My Lesbian Husband: Landscape of a Marriage
1999
Literature — Michael Cunningham — The Hours
Non-Fiction — Sarah Schulman — Stagestruck: Theater, AIDS, and the Marketing of Gay America
1998
Literature — Lucy Jane Bledsoe — Working Parts
Non-Fiction — Adam Mastoon — The Shared Heart: Portraits and Stories Celebrating Lesbian, Gay and Bisexual Young People
1997
Literature — Emma Donoghue — Hood
Non-Fiction — Fenton Johnson — Geography of the Heart: A Memoir (306.766 Joh)
1996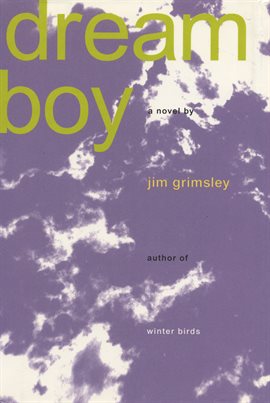 Literature — Jim Grimsley — Dream Boy (libraries only own in digital format)
Non-Fiction — Urvashi Vaid — Virtual Equality: The Mainstreaming of Gay and Lesbian Liberation
1995
Literature — Marion Dane Bauer — Am I Blue? Coming Out From the Silence
Non-Fiction — Dorothy Allison — Skin: Talking About Sex, Class and Literature (Biography Allison)
Non-Fiction — Philip Sherman and Samuel Bernstein — Uncommon Heroes: A Celebration of Heroes and Role Models for Gay and Lesbian Americans
1994
Literature — Leslie Feinberg — Stone Butch Blues
Non-Fiction — Phyllis Burke — Family Values: Two Moms and Their Son
1993
Literature — Essex Hemphill — Ceremonies: Prose and Poetry
Non-Fiction — Eric Marcus — Making History: The Struggle for Gay and Lesbian Equal Rights, 1945-1990 (306.766 Mar)
1992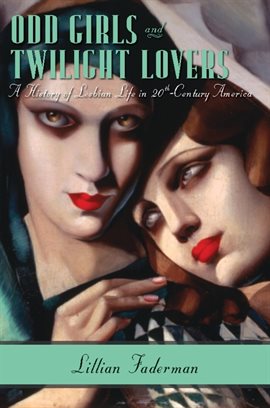 Literature — Paul Monette — Halfway Home (libraries own only in digital format)
Non-Fiction — Lillian Faderman — Odd Girls and Twilight Lovers: A History of Lesbian Life in Twentieth-Century America (306.766 Fad)
1991
Literature — Minnie Bruce Pratt — Crime Against Nature
Non-Fiction — Wayne Dynes (ed.) — Encyclopedia of Homosexuality [CALL]

1990
Literature — David B. Feinberg — Eighty-Sixed
Non-Fiction — Neil Miller — In Search of Gay America: Women and Men in a Time of Change
1989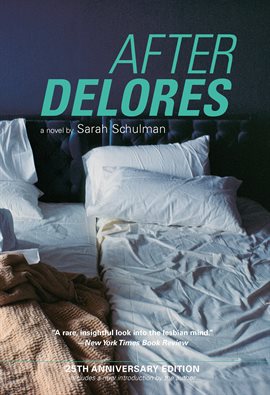 Alan Hollinghurst — The Swimming Pool Library
Sarah Schulman — After Delores (libraries own only in digital format)
1988
Joan Nestle — A Restricted Country
Randy Shilts — And the Band Played On: Politics, People, and the AIDS Epidemic (616.951 Shi)
1987
Walter Williams — The Spirit and the Flesh: Sexual Diversity in American Indian Culture
1986
Cindy Patton — Sex and Germs: The Politics of AIDS
1985
Judy Grahn — Another Mother Tongue: Gay Words, Gay Worlds
1984
John D'Emilio — Sexual Politics, Sexual Communities: The Making of a Homosexual Minority in the United States, 1940-1970
1983
[ No Award Given ]
1982
J.R. Roberts — Black Lesbians: An Annotated Bibliography
1981
John Boswell — Christianity, Social Tolerance, and Homosexuality: Gay People in Western Europe From the Beginning of the Christian Era to the Fourteenth Century
1980
Winston Leyland (ed.) — Now the Volcano: An Anthology of Latin American Gay Literature
1979
Betty Fairchild and Nancy Hayward — Now That You Know: What Every Parent Should Know About Homosexuality
1978
Ginny Vida (ed.) — Our Right to Love: A Lesbian Resource Book
1977
Howard Brown — Familiar Faces, Hidden Lives: The Story of Homosexual Men in America Today
1976
[ No Award Given ]
1975
Jonathan Ned Katz (ed.) — Homosexuality: Lesbians and Gay Men in Society, History and Literature
1974
Jeannette Howard Foster — Sex Variant Women in Literature: A Historical and Quantitative Survey
1973
[ No Award Given ]
1972
Peter Fisher — The Gay Mystique: The Myth and Reality of Male Homesexuality
Del Martin and Phyllis Lyon — Lesbian/Woman
1971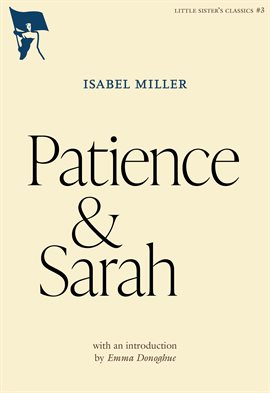 Isabel Miller (a.k.a. Alma Routsong) — Patience and Sarah (libraries own only in digital format)
---
Award logo illustration from the American Library Association
Originally posted November 2019 | Last updated June 2023 sdc