ALA Notable Books – 2018
Lunch at the Library – Bennett Martin Public Library, April 3, 2019
Pat Leach – Director of the Lincoln City Libraries
Lincoln City Libraries' Director Pat Leach presented her annual "ALA Notable Books" talk several times in late 2018 and early 2019, covering the recommended titles from the 2018 list, compiled by the American Library Association for materials published in 2017. At each talk, Pat focused only on a few of the titles on this list, both Fiction and Non-Fiction. We're providing the entire list here.
The Reference and User Services Association's Notable Books Council, first established in 1944, announced the 2018 selections of the Notable Books List in February 2018, an annual best-of list comprised of twenty six titles written for adult readers and published in the US including fiction, nonfiction and poetry, published in 2017.
The 2018 selections are:
Fiction
Stay With Me
by Ayobami Adebayo [Adebayo]
Secrets and loss torment a modern Nigerian couple.
Days Without End
by Sebastian Barry [Barry]
A tender love story between two soldiers spans the mid-nineteenth century American wars.
The Last Ballad
by Wiley Cash [Cash]

American War
by Omar El Akkad [Akkad]
A second Civil War turns lives upside down in this devastating vision of a dystopian future.
Here in Berlin
by Cristina Garcia [Garcia]
Through interviews with myriad characters a mysterious visitor to Germany unveils the lasting consequences of WWII.
Less
by Andrew Sean Greer [Greer]
A fifty-year old novelist experiences a second coming-of-age in this madcap romp through the literary world.
Exit West
by Mohsin Hamid [Hamid]
A young couple's relationship takes on the velocity of their city's civil unrest and evolves as they experience life as refugees.
Human Acts
by Han Kang [Kang]
Following the brutal Gwangju Uprising and the murder of a teenage boy, a series of linked stories relates the experiences of the victims and the survivors.
Pachinko
by Min Jin Lee [Lee]
This immersive multigenerational saga follows a Korean family in Twentieth Century Japan.
Solar Bones
by Mike McCormack [McCormack]
A man sits at his kitchen table and ruminates on his life's mistakes and accomplishments and ponders the meaning of it all.
Lincoln in the Bardo
by George Saunders [Saunders]
Three characters stuck in an ambiguous limbo after their deaths narrate the story of the president's visits to the graveyard following the tragic loss of his son.
Sing, Unburied, Sing
by Jesmyn Ward [Ward]
A lyrical and psychologically astute exploration of the gravity of history that still ripples through the lives of a Mississippi family.
Nonfiction
You Don't Have to Say You Love Me: A Memoir
by Sherman Alexie [Biography Alexie]
A deeply moving memoir about a son's complicated relationship with his mother told in seventy-eight poems and seventy-eight essays.
Hue 1968: A Turning Point of the American War in Vietnam
by Mark Bowden [959.704 Bow]
A multiple perspective account of what proved to be a decisive moment in a conflict that is indelibly marked on the American psyche.
The Best We Could Do: An Illustrated Memoir
by Thi Bui [CALL]
A first generation immigrant reflects on her family history in this nonfiction graphic novel.
Grant
by Ron Chernow [Biography Grant]
In this definitive biography, new scholarship illuminates the life of a complex American president.
The Woman Who Smashed Codes: A True Story of Love, Spies, and the Unlikely Heroine Who Outwitted America's Enemies
by Jason Fagone [Biography Friedman]
A biography of the forgotten heroine who founded American cryptography and cracked the Nazi Enigma machine.
The Butchering Art: Joseph Lister's Quest to Transform the Grisly World of Victorian Medicine
by Lindsey Fitzharris [Biography Lister]
A gory history of nineteenth century surgery and the adoption of modern antiseptic practices.
Hunger: A Memoir of (My) Body
by Roxane Gay [Biography Gay]
This candid account lays bare the author's personal demons.
Killers of the Flower Moon: The Osage Murders and the Birth of the FBI
by David Grann [976.6 Gra]
A combination of history and true crime, in which a Native American tribe is defrauded and nearly eradicated.
Selected by a popular vote as the 2018 winner of the One Book – One Lincoln community reading project.
Robert Lowell, Setting the River on Fire: A Study of Genius, Mania, and Character
by Kay Redfield Jamison [Biography Lowell]
A multi-layered exploration of an American literary giant and the relationship between creativity and mental illness.
Radium Girls: The Dark Story of America's Shining Women
by Kate Moore [363.179 Moo]
In early twentieth century watch factories, dial painters suffer the deterioration of their bodies and fight to pave the way for workplace safety standards.
Bellevue: Three Centuries of Medicine and Mayhem at America's Most Storied Hospital
by David Oshinsky [362.11 Osh]
The story of New York's enduring medical institution chronicles three hundred years of public health care.
The Blood of Emmett Till
by Timothy Tyson [364.134 Tys]
Drawing on new information, the author returns to the 1955 lynching of an African American boy in Mississippi.
Poetry
Pat's booktalk did not cover the titles mentioned in the Poetry section of the ALA Notables list. We include them here in case you're curious.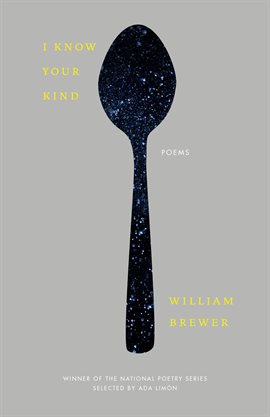 I Know Your Kind
by William Brewer [Hoopla Digital]
Set in small town Appalachia, this powerful collection humanizes America's opioid epidemic.
Virginia State Colony for Epileptics and Feebleminded
by Molly McCully Brown [not currently owned by the Lincoln City Libraries]
A dark imagining of life at a government run institution.
---
The winners were selected by the Notable Books Council, whose members include twelve expert readers' advisory and collection development librarians. The Council considers titles based on stellar reviews published in standard library reviewing sources and other authoritative sources. Derived from this list is the longlist for the Andrew Carnegie Medals for Excellence in Fiction and Nonfiction, ALA's highest honor for books written for adults.
The Council for this year's selections included Craig Clark, Freelance Librarian, Columbus, OH, chair; Kristen Allen-Vogel, Dayton Metro Library, co-chair; Rochelle Ballard, Princeton University; Vicki L. Gregory, University of South Florida; Marlene Harris, TAPPI Information Resources Library; Hilary Albert, Mahopac Public Library; William Kelly, Cuyahoga County Public Library; Lynn Lobash, New York Public Library; Christine Wells, NoveList; Mary Callaghan (Cal) Zunt, Freelance Librarian, Cleveland, OH; Louisa Whitfield-Smith, Kansas City, Kansas Public Library; Lizzie Gall, Jefferson County Public Library.
The Reference and User Services Association (RUSA), a division of the American Library Association, represents librarians and library staff in the fields of reference, specialized reference, collection development, readers' advisory and resource sharing. RUSA is the foremost organization of reference and information professionals who make the connections between people and the information sources, services, and collection materials they need. Learn more at www.rusaupdate.org.