Fall 2011 Book Blurb
Gere Branch Library, Fall 2011
Barbara Rixstine, guest presenter
For several years, Barbara Rixstine, whose book reviews regularly appeared in the Lincoln Journal Star newspaper, and who frequently appeared on KZUM's Book Chat radio program, gave a one-shot book talk presentation at the Gere Branch Library, highlighting some new or recent book releases. These were the titles she shared during the 2011 edition of that presentation. Barbara passed away in February, 2013.
FICTION
Professor Moriarty: The Hound of the D'Urbervilles
by Kim Newman [not in library collection]
Yes, you read the name right. This is Moriarty's version of events, as told by Sebastian Moran. Chapters include The Red Planet League and A Shambles in Belgravia.
The Distant Hours
by Kate Morton [Morton]
A great Gothic novel about the three Blythe sisters, who live in a crumbling castle in the English countryside and alternate between World War II and the present time.
The Weird Sisters
by Eleanor Brown [Brown]
Another book about three sisters, but these three are all in modern time. Bianca, Rosland and Cordelia were all named by their Shakespearean scholar father but are in very classics scrapes of their own.
Started Early, Took My Dog
by Kate Atkinson [Atkinson]
Security officer Tracy Waterhouse makes a major purchase, while aging theatrical star Tilly and police officer Jackson Brodie look on.
Private Life
by Jane Smiley [Smiley]
A compelling story of a very simple woman, married to an egomaniac, which ranges from Civil War Missouri to California and World War II.
The Oracle of Stamboul
by Michael David Lukas [Lukas]
A very bright young girl stashes away to join her father in Stamboul, Turkey, in the late 1800s. At a time when a bright woman, much less a bright girl-child is appreciated, Eleonora finds her future tangled and rife with danger.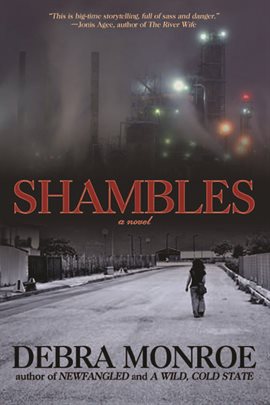 Shambles
by Debra Monroe [Monroe]
UNL professor Jonis Agee, author of The River Wife, says of Shambles, "This is big-time storytelling, full of sass and danger." Monroe asks what happens when a family blows apart and how do you ride out the aftermath?
NON-FICTION
Destiny of the Republic: A Tale of Madness, Medicine and the Murder of a President
by Candice Millard [364.152 Mil]
While the assassination of President Garfield in the late 1800s isn't current-day conversation fodder, it brought this country many new inventions and points of view. By the author of The River of Doubt.
This title was later the winning title for the 2012 One Book – One Lincoln citywide reading program.
Radio Shangri-La: What I Learned in the Happiest Kingdom on Earth
by Lisa Napoli [954.98 Nap]
An ex-CNN and public radio reporter volunteers at a new radio station in Bhutan and comes home much changed by the experience.
Shop Class as Soulcraft: An Inquiry Into the Value of Work
by Matthew B. Crawford [331.01 Cra]
We are now a nation of consumers, rather than a nation of manufacturers. How did that happen?
Let's Take the Long Way Home: A Memoir of Friendship
by Gail Caldwell [Biography Caldwell]
Caldwell won a Pulitzer Prize for her drama reporting and writes an elegant elegy to her lost friend.
The Garner Files:A Memoir
by James Garner and Jon Winokur [Biography Garner]
You probably remember him from The Rockford Files, or maybe Maverick or maybe even the immensely popular Polaroid commercials he did with Mariette Hartley. Here he is, warts and all, to tell his story.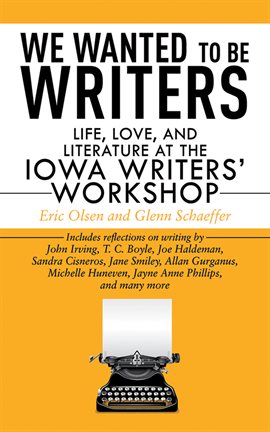 We Wanted to Be Writers: Life, Love, and Literature at the Iowa Writers Workshop
by Eric Olsen and Glenn Schaeffer [available via Hoopla Digital only]
Being a burgeoning writer isn't all fun and games. There are bad teachers, better students, and a lot of criticism. If you've ever thought about going to the IWW, read this book first.