Selections From the Polley Music Library – 2021
Bethany BooksTalk, September 24, 2021 and South BooksTalk, September 30, 2021
Scott S. (Music Librarian in the Polley Music Library)
BooksTalk: Scott Scholz from the Polley Music Library
You can find regular music book reviews on the library's web site on BookGuide's Staff Recommendations pages — click here for the current month, or click here for an index to past music reviews by various staff members over the years, or click here for a list of just my own reviews. I usually add about three new recommendations each month.
I also talk about music books almost every week on the Polley Music Library show, which airs on KZUM radio (89.3 FM or live-streaming on https://kzum.org/) Saturday mornings from 8-8:30, or Sunday evenings from 9:30-10. If you want to listen to previous shows, there is an archive with over 100 programs that you can listen to at https://www.mixcloud.com/Polley_Music_Library/
I also send out an e-newsletter once or twice a month that talks about new books in Polley, and radio programs from the previous month or two. Click here to go to the E-mail Newsletters (i.e. Books, Movies & More) subscription page and you can sign up to receive The Polley Music Library Picks newsletter — check off that title plus the check boxes for any other newsletters you wish to receive by e-mail, add your e-mail address at the bottom of the form, and click the Subscribe button.
If you ever have any music questions, you can reach me at polley@lincoln.ne.gov, or 402-441-8520.
---
Unstrung: Rants and Stories of a Noise Guitarist
by Marc Ribot (Music 781.66 Ribot)
Silenced by Sound: The Music Meritocracy Myth
by Ian Brennan (Music 780.1 Bre)
Music Lessons: The College de France Lectures
by Pierre Boulez (Music 780 Bou)
An Individual Note: Of Music, Sound and Electronics
by Daphne Oram (Music 786.7 Ora)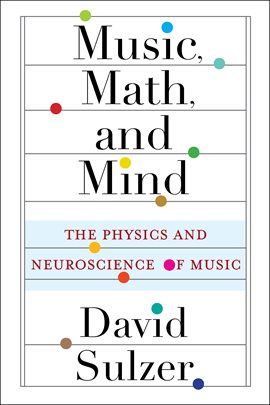 Music, Math and Mind: The Physics and Neuroscience of Music
by David Soldier (a.k.a. David Sulzer) (Music 781.1 Sol)
The Music of the Future
by Robert Barry (Music 780.9 Ba)
Ludomusicology: Approaches to Video Game Music
by Michael Kemp, Tim Summer and Mark Sweeney, eds. (Music 781.54 Lu)
Creative Life: Music, Politics, People, and Machines
by Bob Ostertag (Music 780.92)
Arcana: Musicians on Music and Arcana II: Musicians on Music
by John Zorn, ed. (Music 780.904 ARC)
Deep Listening: A Composer's Sound Practice
by Pauline Oliveros (Music 784.18 Oli)
Composing for the Cinema: The Theory and Praxis of Music in Film
by Ennio Morricone (Music 781.542 Mor)
Ennio Morricone: Master of the Soundtrack
by Baroini Maurizio (Music 780.92 Morricone)
Relax Baby Be Cool: The Artistry and Audacity of Serge Gainsbourg
by Jeremy Allen (Music 780.63 Gainsbourg)