Speculative Fiction
South Branch BooksTalks, March 17, 2022 & Bethany Branch BooksTalks, March 18, 2022
Garren H. (Bennett Martin Public Library)
Garren presented his booktalk with an accompanying Powerpoint slide show. You can see this slideshow as a multi-page PDF by clicking here.
Garren has reviewed several of these books individually for the Staff Recommendations pages here on BookGuide, as have other staff reviewers. You can read those specific reviews at the links listed after the titles in this list below.
The Borderlands
Parable of the Sower
by Octavia Butler (Butler)
"The only lasting truth is Change."
Light From Uncommon Stars
by Ryka Aoki (Aoki)
"Souls are cheap. The trick is finding the right soul."
Plain Bad Heroines
by emily m. danforth (Danforth)
"I wish some one would write a book about a plain, bad heroine so that I might feel in real sympathy with her." — The Story of Mary MacLane, 1901
Outlawed
by Anna North (North)
"In the year of our Lord 1894, I became an outlaw. Like a lot of things, it didn't happen all at once."
Hummingbird Salamander
by Jeff VanderMeer (VanderMeer)
"Some things remain mysterious even if you think about them all the time."
We Need a New Atlas
Phoenix Extravagant
by Yoon Ha Lee (Lee)
"You will take away my small stockpile of PO49 watercolors over my dead body."
Anathem
by Neal Stephenson (Stephenson)
"I am suffering from fascination burnout. Of all the things that are fascinating, I have to choose just one or two."
The Fifth Season
by N.K. Jemisin (Jemisin)
"Home is what you take with you, not what you leave behind."
Trail of Lightning
by Rebecca Roanhorse (Roanhorse)
"Sometimes the ones we call our heroes are the greatest monsters of all."
Who Fears Death
by Nnedi Okorafor (Okorafor-Mbachu)
"My mother once said that fear is like a man who, once burned, is afraid of a glow worm."
Power Trip
Iron Widow
by Xiran Jay Zhao (YA Zhao)
"I'm going to be his beautiful, sultry concubine. And then I'm going to rip his throat open in his sleep."
Empress of Forever
by Max Gladstone (Gladstone)
"A grin, Zanj had always felt personally, was more a state of mind than a set of the lips."
A Deadly Education
by Naomi Novik (Novik)
( Read Garren's and Kim's Reviews )
"I decided that Orion needed to die after the second time he saved my life."
A Memory Called Empire
by Arkady Martine (Martine)
"This book is dedicated to anyone who has every fallen in love with a culture that was devouring their own."
Deadly Fun
All Systems Red
by Martha Wells (Wells)
( Read Scott's Review ) | ( Read Scott's Review of the entire series )
"As a heartless killing machine, I was a terrible failure."
Deal With the Devil
by Kit Rocha (Rocha)
"Supposedly, there are seven bunkers in cities around the country, each one containing the entire digitized contents of the Library of Congress on multiple servers."
Clean Sweep
by Ilona Andrews (Andrews)
"It's not funny. I've got a naked drunk vampire running around in my orchard."
The Collapsing Empire
by John Scalzi (Scalzi)
"Really nice people don't usually accrue power."
Gideon the Ninth
by Tamsyn Muir (Muir)
"I need you to trust me." "I need you to be trustworthy."
Into the Weird
The Memory Theater
by Karin Tidbeck (Tidbeck)
"The capital was set aflame, too, and so was its library. All except for one small part."
Piranesi
by Susanna Clarke (Clarke)
"Two memories. Two bright minds which remember past events differently. It is an awkward situation. There exists no third person to say which of us is correct."
This is How You Lose the Time War
by Amal El-Mohtar and Max Gladstone (El-Mohtar)
"I want to meet you in every pace I ever loved. I would rather break the world than you."
Pet
by Akwaeke Emezi (YA Emezi)
"You have to learn that things might not be real, even if they look familiar."
The Aybss
The Luminous Dead
by Caitlin Starling (Starling)
Mexican Gothic
by Silvia Moreno-Garcia (Moreno-Garcia)
"It was easy to kiss someone when it didn't matter."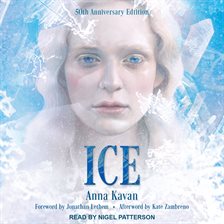 Ice
by Anna Kavan (libraries only have this as a Hoopla digital audiobook)
"Fear was the climate she lived in."
My Heart is a Chainsaw
by Stephen Graham Jones (Jones)
"Underwater, it's not really crying."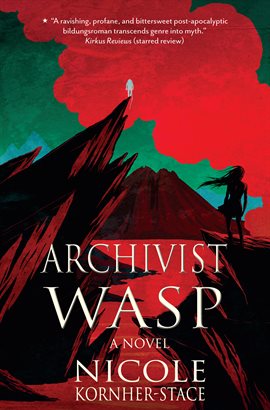 Archivist Wasp
by Nicole Kornher-Stace (libraries only have available in digital formats)
"Not that she would run. She'd never taken a wound to the back in her life and she wasn't starting now."
The Friends We Made Along the Way
Once & Future
by Amy Rose Capetta and Cori McCarthy (YA Capetta)
"Most boys believe they should be heroes: the stories told them so."
Raybearer
by Jordan Ifueko (YA Ifueko)
"People never listen to what you want. They listen to who you are."
Winter's Orbit
by Everina Maxwell (Maxwell)
"Just because it's not important doesn't mean it's not important to someone."
The Long Way to a Small, Angry Planet
by Becky Chambers (Chambers)
( Read Rio's Review ) ( Read Scott's Review )
"I can wait for the galaxy outside to get a little kinder."