There's something to be said for traveling to find one's self. You're on your own and forced to rely on your knowledge and skills to get by. When it comes to Chris McCandless (aka Alexander SuperTramp) there are many outsider opinions about his life choices.
Was he an epic adventurer or maybe a courageous hero? A lot of people have recreated his journey out of a sense of camaraderie – a few even dying in the process.
Others have called him selfish, arrogant, or an unprepared imbecile who – if he had a proper map – would have made it out alive.
I'll let you make up your own mind about that.
So many authors have used traveling as a way to discover truths about themselves that I had no trouble finding books similar to "Into the Wild". Below is a readalike booklist that I divided up into categories such as Alaskan travel, finding one's self through travel, stories of epic survival and then some on those who didn't make it. At the end is a list of books that Chris took with him on his trip Into the Wild.
— Carrie R.
Bennett Martin Public Library
---
THE BOOK
Into the Wild
by Jon Krakauer (originally published in 1996)
917.98 Kra (also available as a Book-on-CD, E-book, and E-audiobook)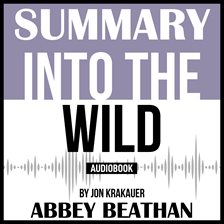 Summary of Into the Wild by Jon Krakauer
by Abbey Beathan
(Hoopla E-audiobook)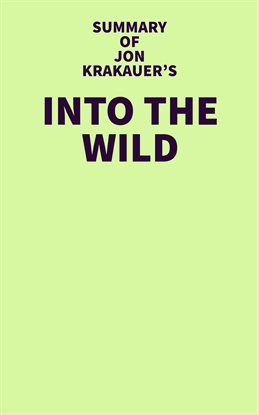 Summary of Jon Krakauer's Into the Wild
by IRB Media
(Hoopla E-book)
---
MEDIA
Into the Wild
directed by Art Linson (2008)
(DVD Into)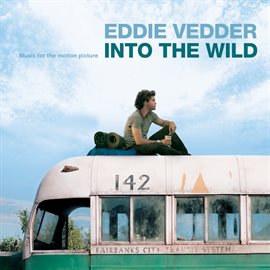 Into the Wild: Music for the Motion Picture
composed by Eddie Vedder (2007)
(Music Compact Disc 782.14 Int and Hoopla Music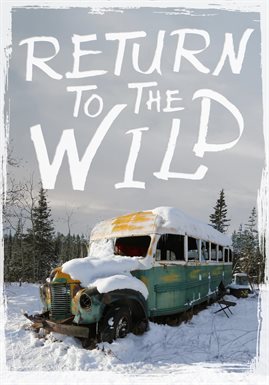 Return to the Wild – The Chris McCandless Story
by Corey Carthew
(Hoopla Movie)
The Call of the Wild: A Film by Ron Lamothe
by Ron Lamothe (2007)
Available Through Interlibrary Loan
---
BOOKS ABOUT CHRIS
The Wild Truth
by Carine McCandless (2014)
Biography McCandless (also available as a Book-on-CD)
Back to the Wild: The Photographs and Writings of Christopher McCandless /
By Christopher Johnson McCandless (2007)
Available Through Interlibrary Loan
---
TRAVEL IN ALASKA
Tip of the Iceberg: My 3,000-Mile Journey Around Wild Alaska, the Last Great American Frontier
by Mark Adams (2018)
(917.98 Ada)
As Far As You Can Go Without a Passport: Views From the End of the Road; Comments and Comic Pieces.
by Tom Bodett (1985)
(917.98 Bod)
Birthplace of the Winds: Adventuring in Alaska's Islands of Fire and Ice
by Jon Bowermaster (2001)
(917.98 Bow)
Flight to the Top of the World: The Adventures of Walter Wellman
by David Bristow (2018)
(Biography Wellman)
The Final Frontiersman: Heimo Korth and His Family, Alone in Alaska's Arctic Wilderness
by James Campbell (2004)
(917.98 Cam)
The Adventurer's Son: A Memoir
by Roman Dial (2020)
(Biography Dial)
Still Alive: A Wild Life of Rediscovery
by Forrest Galante (2021)
(Biography Galante)
Minus 31 and the Wind Blowing: 9 Reflections About Living on Land
by John Haines (1980)
(Heritage 917.98 Hai)
The Stars, the Snow, the Fire: Twenty-Five Years in the Nnorthern Wlderness: A Memoir.
by John Haines (1989)
(917.98 Hai)
A Wolf Called Romeo
by Nick Jans (2014)
(599.773 Jan)
Looking for Alaska
by Peter Jenkins (2001)
(917.98 Jen)
Tales From the Edge: True Adventures in Alaska
by Larry Kaniut (2005)
(917.98 Kan)
Pilgrim's Wilderness: A True Story of Faith and Madness on the Alaska Frontier
by Tom Kizzia (2013)
(Biography Hale)
Eiger Dreams: Ventures Among Men and Mountains
by Jon Krakauer (1997)
(796.522 Kra)
Life in Alaska: The Reminiscences of a Kansas woman, 1916-1919
by May Wynne Lamb (1988)
(917.98 Lam)
Jack London and the Klondike Gold Rush
by Peter Lourie (2017)
(j Biography London)
Two in the Far North
by Margaret E. Murie (1997)
(917.98 Mur)
81 Days Below Zero: The Incredible Survival Story of a World War II Pilot in Alaska's Frozen Wilderness
by Brian Murphy (2015)
(940.544 Mur)
Still Points North: One Alaskan Childhood, One Grown-Up World, One Long Journey Home
by Leigh Newman (2013)
(Biography Newman)
A Land Gone Lonesome: An Inland Voyage Along the Yukon River
by Dan T. O'Neill (2006)
(917.98 One)
Passage to Juneau: A Sea and Its Meanings
by Jonathan Raban (1999)
(917.98 Rab)
The Sun is a Compass: My 4,000-Mile Journey Into the Alaskan Wilds
by Caroline Van Hemert (2019)
(917.98 Van)
---
FINDING ONE'S SELF THROUGH TRAVEL
Man's Search for Meaning: An Introduction to Logotherapy
by Viktor E. Frankl (1992)
(150.192 Fra)
Eat, Pray, Love: One Woman's Search for Everything Across Italy, India and Indonesia
by Elizbeth Gilbert (2006)
(910.4 Gil)
Under the Tuscan Sun: At Home in Italy
by Frances Mayes (2003)
(914.55 May)
Wild: From Lost to Found on the Pacific Crest Trail
by Cheryl Strayed (2012)
(Biography Strayed)
Dark Star Safari: Overland From Cairo to Cape Town
by Paul Theroux (2003)
(916 The)
Beyond the Sky and the Earth: A Journey Into Bhutan
by Jamie Zeppa (1999)
(915.498 Zep)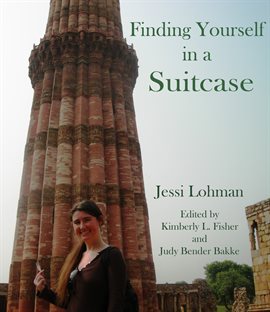 Finding Yourself in a Suitcase
by Jessi Lohman (2014)
(Hoopla E-book)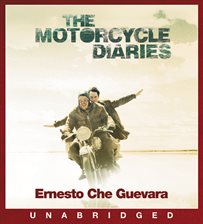 The Motorcycle Diaries
by Che Guevara (1992)
(Hoopla E-audiobook)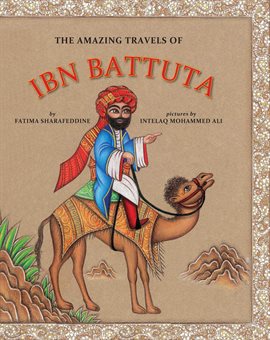 The Amazing Travels of Ibn Battuta
by Fatima Sharafeddine (unknown date)
(Hoopla E-book)
---
TALES OF EPIC SURVIVAL
Undaunted Courage: Meriwether Lewis, Thomas Jefferson, and the Opening of the American West
by Stephen E. Ambrose (1996)
(917.8 Amb)
K2, the Savage Mountain
by the American Alpine Club. Karakoram Expedition, 1953 (1954)
(915.42 Ame)
The Darkest Jungle: The True Story of the Darien Expedition and America's Ill-Fated Race to Connect the Seas
by Todd Balf (2003)
(972.87 Bal)L
Travels of Marco Polo
by Alex Bandon (2000)
(j 915 Ban)
The Measure of a Mountain: Beauty and Terror on Mount Rainier
by Bruce Barcott (1997)
(917.977 Bar)
Columbus: The Four Voyages
by Laurence Bergreen (2011)
(970.015 Ber)
Over the Edge of the World: Magellan's Terrifying Circumnavigation of the Globe
by Laurene Bergreen (2019)
(910.92 Ber)
Mawson's Will: The Greatest Survival Story Ever Written
by Lennard Bickel (1977)
(919.89 Bic)
Behind the Beautiful Forevers: Life, Death, and Hope in a Mumbai Undercity
by Katherine Boo (2011)
(954.053 Boo)
High Exposure: An Enduring Passion for Everest and Unforgiving Places
by David Breashears (1999)
(796.522 Bre)
Adrift: Seventy-Six Days Lost at Aea
by Steven Callahan (1986)
(910.453 Cal)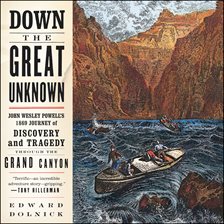 Down the Great Unknown : John Wesley Powell's 1869 Journey of Discovery and Tragedy Through the Grand Canyon
by Edward Dolnick (2001)
(979.13 Dol)
Together on Top of the World: The Remarkable Story of the First Couple to Climb the Fabled Seven Summits: A Saga of Love and Vourage
by Paul Ershler (2007)
(796.522 Ers)
Climbing High: A Woman's Account of Surviving the Everest Tragedy
by Lene Gammelgaard (1999)
(796.522 Gam)
A Journal of the Voyages and Travels of a Corps of Discovery, Under the Command of Capt. Lewis and Capt. Clark of the Army of the United States, From the Mouth of the River Missouri Through the Interior Parts of North America to the Pacific Ocean, During the Years 1804, 1805 and 1806…
by Patrick Gass (1870?)
(978.02 Gas)
The Last American Man
by Elizabeth Gilbert (2002)
(796.5 Gil)
Beneath Blossom Rain: Discovering Bhutan on the Toughest Trek in the World
by Kevin Grange (2011)
(915.498 Gra)
The Lost City of Z: A Tale of Deadly Obsession in the Amazon
by David Grann (2009)
(918.1 Gra)
The Kid Who Climbed Everest: The Incredible Story of a 23-Year-Oold's Summit of Mt. Everest
by Bear Grylls (2001)
(796.522 Gry)
True North (Peary, Cook, and the Race to the Pole)
by Bruce Henderson (2005)
(Compact Disc 919.8 Hen)
Annapurna, First Conquest of an 800-Meter Peak (26,493 Feet)
by Maurice Herzog, Maurice (1953)
(796.52 H44a)
Kon-Tiki: Across the Pacific by Raft
by Thor Heyerdahl, Thor (2009)
(910.4 Hey)
The View From the Summit
by Edmund Hillary (2000)
(796.52 HilYh)
Skeletons on the Zahara: A True Story of Survival
by Dean King (2004)
(966 Kin)
Facing the Extreme: One Woman's Story of True Courage and Death-Defying Survival in the Eye of Mt. McKinley's Worst Storm Ever
by Ruth Anne Kocour (1998)
(796.522 KOC
Endurance: Shackleton's Incredible Voyage
by Alfred Lansing (1986)
(919.89 Lan)
Wild by Nature: From Siberia to Australia, Three Years Alone in the Wilderness on Foot
by Sarah Marquis (2016)
(Biography Marquis)
Annapurna: 50 Years of Expeditions Into the Death Zone
by Reinhold Messner (2009)
(796.522 Mes)
Touching My Father's Soul: A Sherpa's Journey to the Top of Everest
by Jamling Tenzing Norgay (2001)
(796.522 Nor)
In the Heart of the Sea: The Tragedy of the Whaleship Essex
by Nathaniel Philbrick (2000)
(910.452 Phi)
Between a Rock and a Hard Place
by Aron Ralston (2004)
796.522 Ral)
Life Lived Wild: Adventures at the Edge of the Map
by Rick Ridgeway (2021)
(Biography Ridgeway)
The Bears Ears: A Human History of America's Most Endangered Wilderness
by David Roberts, David (2021)
(979.259 Rob)
In Harm's Way: The Sinking of the USS Indianapolis and the Extraordinary Story of its Survivors
by Doug Stanton (2001)
(940.545 Sta)
The Greatest Survival Stories Ever Told
by Lamar Underwood (2001)
(904 UND
Dead Reckoning: Great Adventure Writing From the Golden Age of Exploration, 1800-1900
by Helen Whybrow (2003)
(910.4 Why)
Epic: Stories of Survival From the World's Highest Ppeaks
by Clint Willis (1997)
(796.52 Wil)
Buried in the Sky: The Extraordinary Story of the Sherpa Climbers on K2's Deadliest Day
by Peter Zuckerman (2012)
(796.522 Zuc)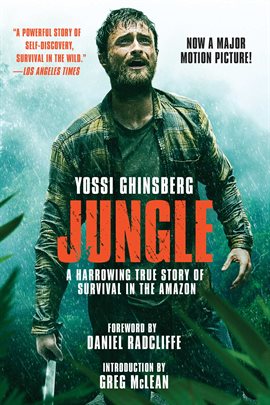 Jungle
by Yossi Ghinsberg (2005)
(Hoopla E-book)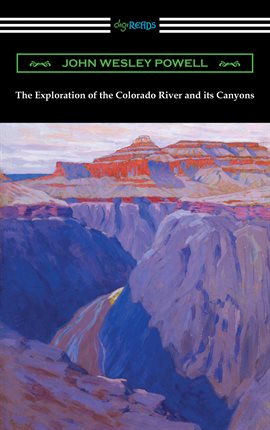 The Exploration of the Colorado River and its Canyons
by John Wesley Powell (1957)
(Hoopla E-book)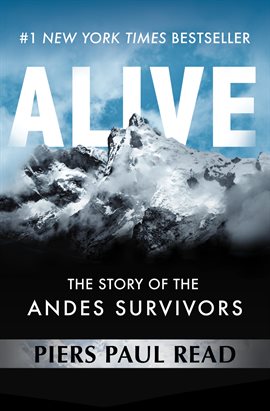 Alive
by Piers Paul Read  (2005)
(Hoopla E-book)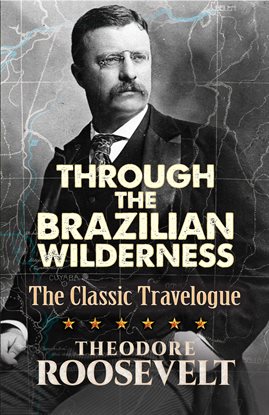 Through the Brazilian Wilderness
by Theodore Roosevelt (1914)
(Hoopla E-book)
South: The Endurance Expedition
by Ernest Shackleton (1992)
(Hoopla E-book)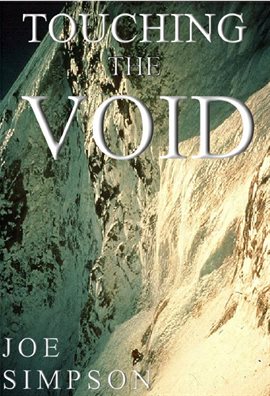 Touching the Void
by Joe Simpson (1989)
(Hoopla E-book)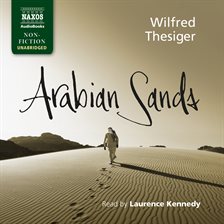 Arabian Sands
by Wilfred Thesiger (2010)
(Hoopla E-audiobook)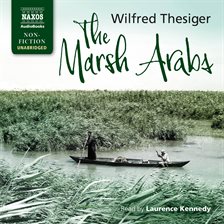 The Marsh Arabs
by Wilfred Thesiger (1985)
(Hoopla E-audiobook)
---
THOSE THAT WEREN'T SO LUCKY
No Way Down: Life and Death on K2
by Graham Bowley (2010)
(796.522 Bow)
The Climb: Tragic Ambitions on Everest
by  Anatoliĭ Nikolaevich Bukreev (1999)
(796.522 Bou)
Farther Than Any Man: The Rise and Fall of Captain James Cook
by Martin Dugard (2001)
(910.41 Dug)
The Last Man on the Mountain: The Death of an American Adventurer on K2
by Jennifer Jordan (2010)
(796.522 Jor)
The Perfect Storm: A True Story of Men Against the Sea
by Sebastian Junger (1997)
(551.55 Jun)
The Second Death of George Mallory: The Enigma and Spirit of Mount Everest
by Reinhold Messner (2001)
(796.52 MalYm)
A Mountain Too Far: A Father's Search for Meaning in the Climbing Death of His Son
by Karl H. Purnell (2001)
(796.522 Pur)
The Third Pole: Mystery, Obsession, and Death on Mount Everest
by Mark Synnott (2021)
(796.522 Syn)
Forever on the Mountain: The Truth Behind One of Mountaineering's Most Controversial and Mysterious Disasters
by James M. Tabor (2007)
(796.522 Tab)
One Mountain Thousand Summits: The Untold Story of Tragedy and True Heroism on K2
by Freddie Wilkinson (2010)
(796.522 Wil)
---
BOOKS CHRIS READ WHILE LIVING IN THE WILD
The Terminal Man
by Michael Crichton (1997)
(Crichton)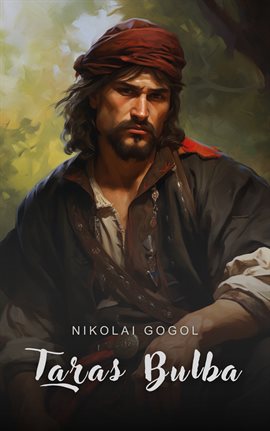 Taras Bulba
by Nikolai Gogol (1982)
(Gogol)
Education of a Wandering Man
by Louis L'Amour (1989)
(B L195)
The Call of the Wild
by Jack London (1994)
(London)
Doctor Zhivago
by Boris Leonidovich Pasternak (1997)
(Pasternak)
Walden
by Henry David Thoreau (1999)
(818 Tho)
The Death of Ivan Ilych and Other Stories
by Leo Tolstoy (2003)
(Tolstoy)
Family Happiness: Stories
by Leo Tolstoy (2009)
(Tolstoy)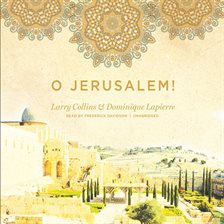 O Jerusalem!
by Larry Collins
(Hoopla E-audiobook)
Tanaina Plantlore, Dena'ina K'et'una
by Priscilla Russell Kari (1987)
(Available through Interlibrary Loan)