A booklist for: Anything Goes
Production dates: May 11-20, 2012
This is a booklist created by Gere Branch library staff to accompany the stage production of Anything Goes at Gere's neighbor, The Lincoln Community Playhouse.
Anything Goes is a classic 1934 stage musical, featuring the fast-paced songs of Cole Porter. The S. S. American is sailing between New York and England with a comically colorful assemblage of passengers: Reno Sweeney, a popular nightclub singer and former evangelist, her pal Billy Crocker, a lovelorn Wall Street broker who has come aboard to try to win the favor of his beloved Hope Harcourt (who is engaged to another passenger, Sir Evelyn Oakleigh), and a second-rate conman named Moonface Martin, aka "Public Enemy #13." Song, dance, and farcical antics ensue as Reno and Moonface try to help Billy win the love of his life.
Reading and Viewing Recommendations for fans of Anything Goes:
Song of the Thin Man
[DVD Song]
At a charity gambling benefit aboard the S.S. Fortune, the tables are hot, the jazz is hotter and before you know it, a bandleader's body is growing cold. They're playing your song Nick & Nora Charles!
Love Overboard
by Janet Evanovich [Evanovich]
Stephanie Lowe agrees to help out on a voyage of Ivan Rasmussen's Maine coastal cruise, and she goes from considering him "Ivan the Terrible" to falling for his looks, touch, and heart.
The Finer Points of Sausage Dogs
by Alexander McCall-Smith [McCall-Smith]
In The Finer Points of Sausage Dogs, Professor Dr. Von Igelfeld is mistaken for a veterinarian and not wanting to call attention to the faux pas, begins practicing veterinary medicine without a license. He ends up operating on a friend's dachshund to dramatic and unfortunate effect. He also transports relics for a schismatically challenged Coptic prelate, and is pursued by marriage-minded widows on board a Mediterranean cruise ship.
Death by Water: A Phryne Fisher Mystery
by Kerry Greenwood [Greenwood]
The nice men at P&O are worried. A succession of jewellery thefts from the first class passengers is hardly the best advertisement for their cruises. Especially when it is likely that a passenger is the thief. Phryne Fisher, with her Lulu bob, green eyes, cupid's bow lips and sense of the ends justifying the means, is just the person to mingle seamlessly with the upper classes and take on a case of theft on the high seas – or at least on the S.S. Hinemoa, on a luxury cruise to New Zealand.
When the Dancing Stopped: The Real Story of the Morrow Castle and Its Deadly Wake
by Brian Hicks [910.452 Hic]
In the bestselling tradition of The Devil in the White City, award-winning author Brian Hicks tells the explosive story of the Morro Castle-the elegant luxury liner that burned off the coast of New Jersey in 1934.On September 7, 1934, the captain of the luxurious Ward Line flagship Morro Castle died under mysterious circumstances seven hours before his ship caught fire off the New Jersey coast. Much of the crew abandoned ship, leaving passengers to burn or jump into the sea as a hurricane approached and literally fanned the flames. The ship was incinerated, and 134 people perished. Using hundreds of previously classified FBI reports, first-person survivor interviews, and countless documents, Brian Hicks has written-and solved-a murder mystery that mesmerized the nation more than seventy years ago.
Cole Porter: A Biography
by William McBrien [Music 782.14 PorYm]
In his life and in his music, Cole Porter was "the top"—the pinnacle of wit, sophistication, and success. His songs—"I Get a Kick Out of You," "Anything Goes," and hundreds more—were instant pop hits, and their musical and emotional depths have made them lasting standards.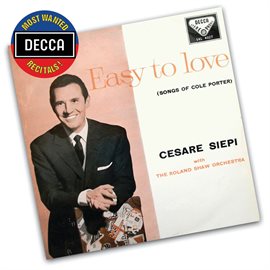 Easy to Love: The Songs of Cole Porter
by Susannah McCorkle and Cole Porter [Compact disc 781.65 McC]
A collection of Cole Porter songs, who wrote the music for Anything Goes; sung by Susannah McCorkle.
Created in partnership with the Lincoln Community Playhouse by ka/Gere Branch May 2012 | Modified for use on BookGuide by sdc/bmpl