A booklist for: Legally Blonde: The Musical
Production dates: September 21-30, 2012
This is a booklist created by Gere Branch library staff to accompany the stage production of Legally Blonde: The Musical at Gere's neighbor, The Lincoln Community Playhouse.
A fabulously fun award-winning musical based on the adored 2001 Reese Witherspoon movie, Legally Blonde The Musical, follows the transformation of Elle Woods as she tackles stereotypes and scandal in pursuit of her dreams. Action-packed and expolding with memorable songs and dynamic dances – this musical is so much fun, it should be illegal!
Elle Woods appears to have it all. Her life is turned upside down when her boyfriend Warner dumps her so he can attend Harvard Law. Determined to get him back, Elle geniously charms her into the prestgious law school. While there, she struggles with peers, professors and her ex. With the support of some new friends, though, Elle quickly realizes her potential and sets out to prove herself to the world.
Legally Blonde: The Musical was first performed in 2007.
Recommended Reads and Views for fans of Legally Blonde: The Musical:
Breaking Night: A Memoir of Forgiveness, Survival, and My Journey from Homeless to Harvard
by Liz Murray [Biography Murray]
From runaway to Harvard student, Murray tells an engaging, powerfully motivational story about turning her life around. In this incredible story of true grit, Murray went from feeling like `the world was filled with people who were repulsed by me' to learning to receive the bountiful generosity of strangers who truly cared.
Slaying the Law School Dragon: How to Survive–And Thrive–In First-Year Law School
by George Roth [340.07 Rot]
In Slaying the Law School Dragon, readers will find invaluable tips on how to prepare in advance for the first day of classes; how to study effectively for class; how to prepare for exams; how to put together a brief; how to compose an argument; as well as overview chapters on first-year law courses. Offering the kinds of insights and advice that most students learn the hard way, Slaying the Law School Dragon gives students an indispensable competitive edge.
Me the People, or, One man's Selfless Quest to Rewrite the Constitution of the United States of America
by Kevin Bleyer [817 Ble]
Presents an offbeat revision of the U.S. Constitution that reflects twenty-first century realities and addresses unresolved questions while describing the author's research into ancient Greece's early practices of democracy.
29 Reasons Not to Go to Law School
by Ralph E. Warner [340.023 War] (no longer in the libraries' collection)
The perfect book for the graduating senior contemplating law school. This book is filled with humorous and thought-provoking observations and anecdotes about the distressing realities that lie in wait for would-be lawyers.
One L: The Turbulent True Story of a First Year at Harvard Law School
by Scott Turow [340.07 Tur]
It was a year of terrors and triumphs, of depressions and elations, of compulsive work, pitiless competition, and, finally, mass hysteria. It was Scott Turow's first year at the oldest, biggest, most esteemed center of legal education in the United States. Turow's experiences at Harvard Law School, where freshmen are dubbed One Ls, parallel those of first-year law students everywhere.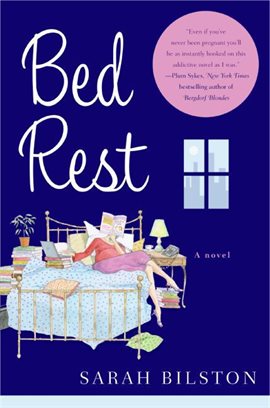 Bed Rest
by Sarah Bilston [Bilston] (currently available only as an eBook and eAudiobook)
An ambitious British lawyer married to an American and living in New York City, Quinn is successfully juggling her career and impending motherhood, until she is confined to complete bed rest for the final three months of her pregnancy.
The Thing About Jane Spring
by Sharon Krum [Krum]
At thirty-one, Jane Spring has everything a woman could ask for and seemingly everything a man could long for—great legs, brains, rising star status in the Manhattan D.A.'s office—but she just can't find a man who'll fall madly in love with her.
The Pelican Brief
by John Grisham [Grisham]
When the Supreme Court's most liberal and most conservative justices are gunned down, law student Darby Shaw builds a case against a powerful suspect, whose threats send her underground.
Show No Fear
by Perri O'Shaughnessy [O'Shaughnessy ]
A first murder investigation tale for Nina Reilly fans finds the future intrepid lawyer making her way through law school by working as a paralegal, an endeavor that is challenged by an ex-boyfriend's custody battle, her mother's failing health, and a suspicious suicide.
Dirty Blonde
by Lisa Scottoline [Scottoline]
Federal judge Cate Fante finds her own double life coming to light when the defendant in a high-profile lawsuit ends up dead.
Legally Blonde
[DVD Legally]
When a blonde sorority queen is dumped by her boyfriend, she decides to follow him to law school to get him back and, once there, learns she has more legal savvy than she ever imagined.
Legally Blonde 2: Red, White & Blonde
[DVD Legally]
When she's fired from her job at an upscale law firm for voicing her stance against the testing of cosmetics on animals, Elle heads to Capitol Hill to fight for her cause before Congress. Once there, she runs into plenty of adversity and red-tape and can't seem to find anyone who will listen to her proposals.
Legally Blonde: The Musical
[various formats]
The music from Legally Blonde: The Musical is available as both a Hoopla Digital Music Download, and as printed sheet music from the Polley Music Library downtown.
Created in partnership with the Lincoln Community Playhouse by ka/Gere Branch September 2012 | Modified for use on BookGuide by sdc/bmpl