A booklist for: The Boxcar Children
Production dates: October 28 – November 6, 2016
This is a booklist created by Gere Branch library staff to accompany the stage production of The Boxcar Children at Gere's neighbor, The Lincoln Community Playhouse.
The Boxcar Children is a stage play for a mixed adult/youth cast by Barbara Field, adapted from the popular series of children's novels by Gertrude Chandler Warner. The first of the Boxcar Children novels was published in 1924, and over several different eras has reached over 150 titles. Field's stage version was first produced in 1999. Generations of young readers have cherished the spirited Depression-era adventures of The Boxcar Children, and now the Alden children's story comes to life on stage. Orphaned and in danger of being sent to different foster homes, the four siblings run away and make their home in an abandoned railroad boxcar. Pursued by the authorities and a mysterious stranger, the children discover the rewards and perils of life on the run, as well as the joy of keeping their family together.
Beginning Chapter Books
Cam Jansen and the School Play Mystery
by David Adler [jC Adler]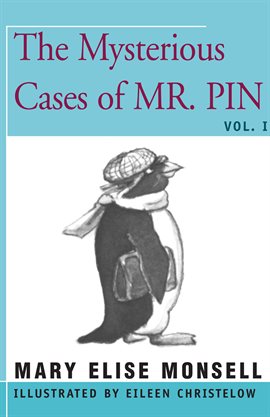 The Mysterious Cases of Mr. Pin
by Mary Elise Monsell [jC Monsell]

Batman: Robin's First Flight
by Robert Greenberger [jC Greenberger]

Orp and the FBI
by Suzy Kline [jC Kline]

Chapter Books
Two Crafty Criminals
by Philip Pullman [j Pullman]

Is Anybody There?
by Eve Bunting [j Bunting]

The Eyes of the Amaryllis
by Natalie Babbitt [j Babbitt]

Little Wolf: Forest Detective
by Ian Whybrow [j Whybrow]

Real Mysteries
The Mary Celeste
by Jane Yolen [j910.45 Yol]

The Mystery of the Roanoke Colony
by Xavier Niz [j975.617 Niz]

Unsolved Mystery of the Bermuda Triangle
by Aaron L. Rudolph [j001.94 Rud]

Amelia Lost
by Candace Fleming [j Biography Earhart]

Created in partnership with the Lincoln Community Playhouse by ka/Gere Branch Oct 2016 | Modified for use on BookGuide by sdc/bmpl
Save