100 Notables Books of 2018
In a December 2015 issue of the New York Times Book Review, the editors included their list of the 100 most notable books released in 2018. This is that list, broken up into Fiction and Non-Fiction entries. All books in this list which are owned by Lincoln City Libraries are hotlinked to their entries in our library catalog, so that you may check on their current availability.
Titles not owned by the libraries are included in order to represent the complete list correctly. If you see a title on this list that is not hotlinked to our collection, please consider ordering it through our Interlibrary Loan department.
FICTION
An American Marriage
by Tayari Jones
Assymetry
by Lisa Halliday
Cherry
by Nico Walker
Crudo
by Olivia Laing [not in the libraries' collection]

Early Work
by Andrew Martin
Eternal Life
by Dara Horn
Everything Under
by Daisy Johnson
The Female Persuasion
by Meg Wolitzer
Freshwater
by Akwaeke Emezi
Friday Black: Stories
by Nana Kwame Adjei-Brenyah
The Friend
by Sigrid Nunez
Go, Went, Gone
by Jenny Erpenbeck
The Great Believers
by Rebecca Makkai
The House of Broken Angels
by Luis Alberto Urrea
Immigrant, Montana
by Amitava Kumar [not in the libraries' collection]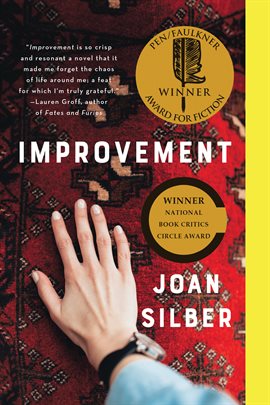 Improvement
by Joan Silber (available from the libraries only in electronic formats)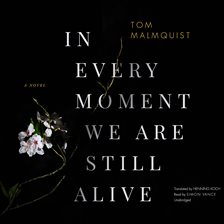 In Every Moment We Still Are Alive
by Tom Malmquist (available from the libraries only in e-audio formats)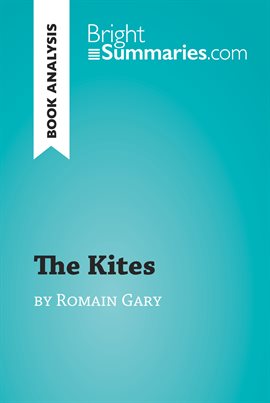 The Kites
by Romain Gary (available from the libraries only in e-book format)
Kudos
by Rachel Cusk
Lake Success
by Gary Shteyngart
The Largesse of the Sea Maiden: Stories
by Denis Johnson

Last Stories
by William Trevor (available from the libraries only in electronic formats)
Macbeth
by Jo Nesbo
The Mars Room
by Rachel Kushner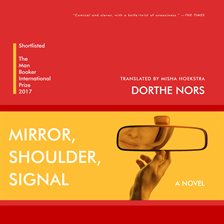 Mirror Shoulder Signal
by Dorthe Nors {available from the libraries only in e-audio formats)
My Struggle: Book 6
by Karl Ove Knausgaard
My Year of Rest and Relaxation
by Ottessa Moshfegh

The Neighborhood
by Mario Vargas Llosa (available from the libraries only in e-book format)
Only to Sleep
by Lawrence Osborne
The Overstory
by Richard Powers
The Parking Lot Attendant
by Nafkote Tamirat
The Perfect Nanny
by Leila Slimani
A Princess in Theory
by Alissa Cole
Property
by Lionel Shriver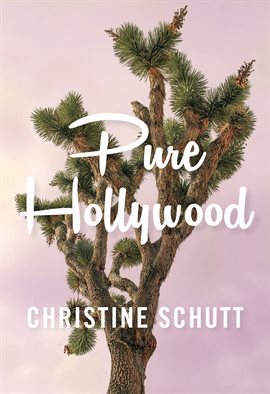 Pure Hollywood and Other Stories
by Christine Schutt (available from the libraries only in e-book format)
Severance
by Ling Ma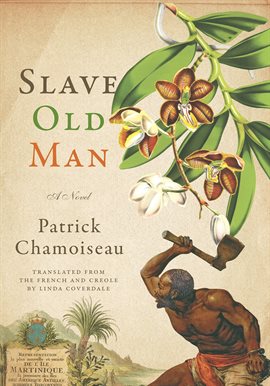 Slave Old Man
by Patrick Chamoiseau (available from the libraries only in e-book format)
The Sparsholt Affair
by Alan Hollinghurst
Spinning Silver
by Naomi Novik

A State of Freedom
by Neel Mukherjee (available from the libraries only in electronic formats)
There There
by Tommy Orange
A View of the Empire at Sunset
by Caryl Phillips
Warlight
by Michael Ondaatje
Washington Black
by Esi Edugyan
The Witch Elm
by Tana French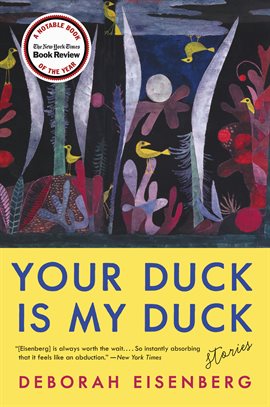 Your Duck is My Duck: Stories
by Deborah Eisenberg
NON-FICTION & POETRY
Ali: A Life
by Jonathan Eig [Biography Ali]

American Dialogue: The Founders and Us
by Joseph J. Ellis [973.3 Ell]

American Eden: David Hosack, Botany and Medicine in the Garden of the Early Republic
by Victoria Johnson [Biography Hosack]

American Prison: A Reporter's Undercover Journey Into the Business of Punishment
by Shane Bauer [365.97 Bau]

Amity and Prosperity: One Family and the Fracturing of America
by Eliza Griswold [363.73 Gri]

Arthur Ashe: A Life
by Raymond Arsenault [Biography Ashe]

Bad Blood: Secrets and Lies in a Silicon Valley Startup
by John Carreyrou [338.76 TheYc]

Boom Town: The Fantastical Saga of Oklahoma City, Its Chaotic Founding, Its Apocalyptic Weather, Its Purloined Basketball Team, and the Dream of Becoming a World-Class Metropolis
by Sam Anderson [976.6 And]

Brothers of the Gun: A Memoir of the Syrian War
by Marwan Hisham and Molly Crabapple [Biography Hisham]

Brown: Poems
by Kevin Young [not in the libraries' collection]

Calypso
by David Sedaris [817 Sed]

Churchill: Walking With Destiny
by Andrew Roberts [Biography Churchill]

The Coddling of the American Mind: How Good Intentions and Bad Ideas Are Setting Up a Generation for Failure
by Greg Lukianoff and Jonathan Haidt [306.209 Luk]

The Cost of Living: A Working Autobiography
by Deborah Levy [Biography Levy]

Crashed: How a Decade of Financial Crises Changed the World
by Adam Tooze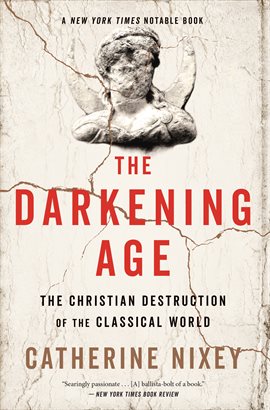 The Darkening Age: The Christian Destruction of the Classical World
by Catherine Nixey
Dead Girls: Essays on Surviving an American Obsession
by Alice Bolin [305.4 Bol]

The Dinosaur Artist: Obsession, Betrayal, and the Quest for Earth's Ultimate Trophy
by Paige Williams [560.75 Wil]

Dopesick: Dealers, Doctors, and the Drug Company That Addicted America
by Beth Macy [362.29 Mac]

Educated: A Memoir
by Tara Westover [Biography Westover]

Enlightenment Now: The Case for Reason, Science, Humanism, and Progress
by Steven Pinker [303.44 Pin]

Fatal Discord: Erasmus, Luther and the Fight for the Western Mind
by Michael Massing [270.6 Mas]

Feel Free: Essays
by Zadie Smith [824 Smi]


The Field of Blood: Violence in Congress and the Road to Civil War
by Joanne B. Freeman [available from the libraries only in e-audio format]

The Fifth Risk
by Michael Lewis [320.973 Lew]

Fly Girls
by Keith O'Brien [629.13 Obr]

Frederick Douglass: Prophet of Freedom
by David W. Blight [Biography Douglass]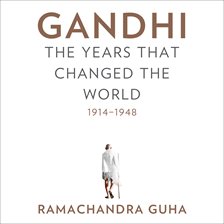 Gandhi: The Years That Changed the World, 1914-1948
by Ramanchandra Guha [available from the libraries only in e-audio format]

God Save Texas: A Journey Into the Soul of the Lone Star State
by Lawrence Wright [917.64 Wri]

Heavy: An American Memoir
by Kiese Laymon [Biography Laymon]

How to Change Your Mind: What the New Science of Psychedelics Teaches Us About Consciousness, Dying, Addiction, Depression, and Transcendence
by Michael Pollan [615.788 Pol]

In Pieces
by Sally Field [Biography Field]


Into the Raging Sea: Thirty-Three Mariners, One Megastorm, and the Sinking of El Faro
by Rachel Slade [available from the libraries only in electronic formats]

The Library Book
by Susan Orlean [027.4 Orl]

Looking for Lorraine: The Radiant and Radical Life of Lorraine Hansberry
by Imani Perry [Biography Hansberry]

Ninety-Nine Glimpses of Princess Margaret
by Craig Brown [Biography Margaret]

No Ashes in the Fire: Coming of Age Black and Free in America
by Darnell L. Moore [Biography Moore]

No Turning Back: Life, Loss, and Hope in Wartime Syria
by Rania Abouzeid [956.91 Abo]

The Odyssey
by Homer, translated by Emily Wilson [883 Hom 2018]

Patriot Number One: American Dreams in Chinatown
by Lauren Hilgers [not available in the libraries' collection]

The Poison Squad: One Chemist's Single-Minded Crusade for Food Safety at the Turn of the Twentieth Century
by Deborah Blum [Biography Wiley]

Rise and Kill First: The Secret History of Israel's Targeted Assassinations
by Ronen Bergman [327.125 Ber]

Sabrina
by Nick Drnaso [741.5 Drn]

She Has Her Mother's Laugh: The Powers, Perversions, and Potential of Heredity
by Carl Zimmer [576.5 Zim]

Small Fry
by Lisa Brennan-Jobs [Biography Brennan-Jobs]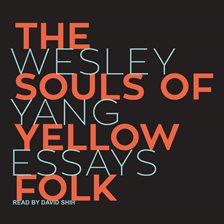 The Souls of Yellow Folk: Essays
by Wesley Yang [available from the libraries only in e-audio format]

The Tangled Tree: A Radical New History of Life
by David Quammen [591.3 Qua]


There Will Be No Miracles Here: A Memoir
by Casey Gerald [available from the libraries only in electronic formats]

These Truths: A History of the United States
by Jill Lepore [973 Lep]

Wade in the Waters: Poems
by Tracy K. Smith [811 Smi]

We the Corporations: How American Businesses Won Their Civil Rights
by Adam Winkler [338.74 Win]

What the Eyes Don't See: A Story of Crisis, Resistance, and Hope in an American City
by Mona Hanna-Attisha [615.9 Han]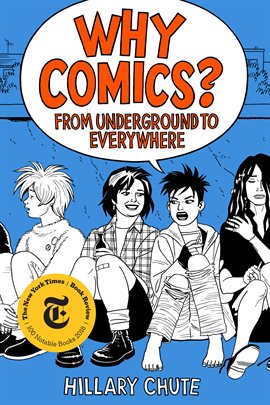 Why Comics?: From Underground to Everywhere
by Hillary L. Chute [not available in the libraries' collection]

Winners Take All: The Elite Charade of Changing the World
by Anand Giridharadas [303.409 Gir]

Compiled September 2014 sdc | Last updated November 2023 sdc