Dogs or Dog-Lovers as Sleuths
Man's Best Friend can sometimes be a detective's best assistant — why let the cats have all the fun?! Check out these authors with ongoing mystery series starring, or prominently featuring, canines as part of their casts of characters. Some of these series can be light-hearted "cozies", while others are more serious fare. Some feature dogs that "talk" to us, the readers, while others simply treat the dogs like real dogs…who just happen to be the loving family members of the sleuths.
All series in this list of which one or more volumes are currently owned by Lincoln City Libraries are hotlinked to their entries in our library catalog, so that you may check on their current availability. Some series not owned by the libraries are included in this list due to their classic or popular nature. If you see a series on this list that is not hotlinked to our collection, please consider ordering it through our Interlibrary Loan department.
---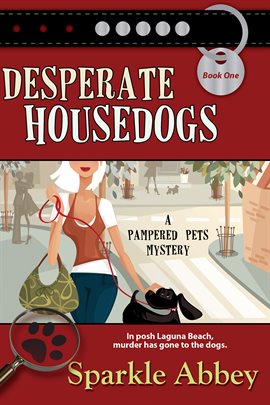 Sparkle Abbey
The Pampered Pet mystery series [2011-present]
Starring pet therapist and doggie boutique owner Mel(inda) Langstrom.
Kristi Abbott
The Gourmet Popcorn Shop mystery series [2016-present]
Gourmet popcorn entrepreneur Rebecca Anderson and her full-size poodle, Sprocket, solve mysteries.
Victoria Abbott
The Book Collectors mystery series [2013-2016]
Jordan Kelly is a researcher and book-finder for an obsessive book collector, assigned to track down rare volumes. Dogs featured in the series include Walter and Cobain.
Ellery Adams
Books by the Bay series [2010-present]
Starring Olivia Limoges and Captain Haviland, her Standard Poodle, who solve mysteries with the help of a writing club.
Lydia Adamson
Deirdre Quinn Nightingale [1994-2001]
This series, featuring a veterinarian, frequently involves dogs in the book plots.
Isabella Alan (pen name for Amanda Flowers)
The Amish Quilt Shop mystery series [2013-2016]
When Angela Braddock inherits her late aunt's beautiful Amish quilt shop, she leaves behind her career and broken engagement for a fresh start in Holmes County, Ohio, with her dog Oliver.
Barbara Allan
The Trash 'n Treasures mystery series [2006-present]
Brandy Borne and her mother are small-town antiques dealers along the Mississippi River. Brandy's shitzhu, Sushi, occasionally features in the stories.
Donna Andrews
Meg Langslow mystery series [1999-present]
In many of the entries in this long-running series about New England metalworker Meg Langslow, her dog Spike makes prominent appearances. Many more animals routinely show up, including the many species of birds that make up the humorous titles of each volume in the series.
Donna Ball
Raine Stockton series [2006-present]
Raine Stockton, a dog trainer and the ex-wife of a deputy sheriff had stopped volunteering for Search and Rescue work after a tragic loss, but now she reluctantly returns to active duty — along with a young and inexperienced Golden Retriever named Cisco.
Cynthia Baxter
Reigning Cats and Dogs Series [2004-present]
Dr. Jessica Popper is a rural veterinarian, who makes house calls. Lou is her one-eyed Dalmatian, and Max is her tailless Westie, and they often help her stumble across murder mysteries.
Carol Lea Benjamin
Rachel Alexander and Dash [1996-2006]
P.I. Rachel Alexander is accompanied by her formidable canine partner, Dash, on cases throughout the New York City area.
Laurien Berenson
Melanie Travis series [1995-2008]
Dog trainer and amateur detective Melanie Travis interacts with numerous dogs throughout this series, including both Faith and Hope.
Bethany Blake
Lucky Paws Petsitting Mystery series [2017-present]
Pet-sitter Daphne Templeton is aided by Socrates, her taciturn basset hound, and a hyperactive one-eared Chihuahua named Artie.
Heather Blake
Wishcraft mystery series [2012-present]
Darcy Merriweather is Enchanted Village's newest resident Wishcrafter – a witch who can grant wishes for others. She also solves local mysteries, with the help of her dog, Missy.
Michael Bond
Monsieur Pamplemousse [1983-2014]
Prominently featured is Pamplemousse's dog, Pommes Frites.
Emily Brightwell
The Mrs. Jeffries mystery series [1993-present]
In this Victorian-era series, Mrs. Jeffries is the housekeeper for British police Inspector Witherspoon, and with the help of the other servants in his household, helps him solve all his crimes. Fred the dog has the benefit of living both "upstairs" with the Inspector, and "below stairs" with the servants, who spoil him rotten.
Duffy Brown
The Consignment Shop mystery series [2012-present]
A mutt named Bruce Willis features prominently in this cozy/amateur detective series.
Rita Mae Brown
Sister Jane series [2000-2008]
The Jane Arnold/Sister Jane foxhunting series has dogs galore, particularly Diana.
Rita Mae Brown
Mrs. Murphy Series [1990-present]
Tucker the Corgi is a regular feature of this series, and a later addition to the stories is Pirate, a puppy. But it's the cat, Mrs. Murphy who's the primary four-legged star.
Leslie Budewitz
Seattle Spice Shop Mystery Series [2015-present]
Pepper Reece is the owner of a spice shop in Seattle, Washington keeps stumbling across mysteries. Often with her terrier, Arf at her side.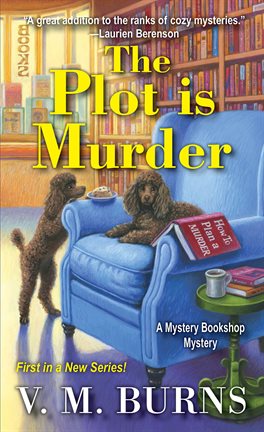 V.M. Burns
Mystery Bookshop Mystery Series [2017-present]
Samantha Washington, aspiring mystery author, is the new owner of a mystery bookstore. In addition to her feisty grandmother, Nana Jo, Samantha is aided by her two full-size poodles, Snickers and Oreo.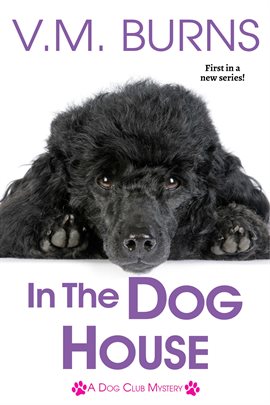 V.M. Burns
Dog Club Mystery Series [2018-present]
Following an acrimonious divorce, Lilly Echosby adopts toy poodle Aggie (named after Agatha Christie), who accompanies her as she solves various murders — often associated with other dog owners.
Jeffrey Burton
Mce Reid K-9 Mystery Series [2020-present]
Mason "Mace" Reid lives on the outskirts of Chicago and specializes in human remains detection, training dogs to locate the dead. His latest canine partner is a golden retriever named Vira, a rescue with a mysterious past. And when Reid begins training Vira as a cadaver dog, he comes to realize just how special the newest addition to his family truly is…
Nancy Bush
Jane Kelly Mystery Series [2005-2007]
Jane's sidekick is her Pug, Binks.
Ann Campbell
The Annie O'Hara Series [2000-2002]
Annie's beloved Siberian Huskey/German Shepherd mix, Claudius is a regular character in this series.
Laura Childs
Scrapbooking mystery series [2003-present (later volumes in the series co-authored with other writers)]
New Orleans scrapbook shop owner Carmela Bertrand stumbles across clues to murders in her scrapbooking connection. Her dogs, Boo, a shar pei, and Poobah, a spotted mutt, provide her with canine grounding at home, and occasionally feature in the mystery solving.
Laura Childs
Tea Shop mystery series [2001-present]
Thea Browning is the heroine of this series, set in Charleston, South Carolina. Her dog, Earl Gray, occasionally features in the stories.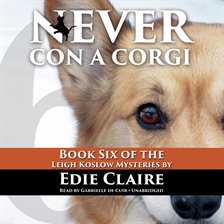 Edie Claire
The Leigh Koslow mystery series [1998-present]
Amateur sleuth Leigh Koslow occasionally fills in as a tech at her dad's veterinary office, and several of her other escapades feature animals, including dogs.
Melissa Cleary
Dog Lovers Mystery series [1992-2000]
Film teacher Jackie Walsh is the sleuth, and rescued ex-police dog Jake (a German Shepherd) is her canine companion, in this series of amateur detective novels.
Blaize Clement, John Clement
Dixie Hemingway Cat-Sitter series [2005-present]
Dixie Hemingway happens to be a pet sitter, who's also an ex-cop. Trying to leave the world of law enforcement behind, Dixie sometimes can't ignore the mysteries her furry clients uncover.
Nancy Coco
The Candy Coated Mystery Series [2013-present]
Allie McMurphy, Fudge Shop in her family's historic hotel on Mackinac Island, Michigan, is constantly accompanied by her dog, Mal.
Susan Conant
Holly Winter Series [1989-present]
Holly is a dog trainer, and writes for a dog-related magazine, so is constantly surrounded by dogs.
Robert Crais
Scott James and Maggie series [2013-2015]
Features traumatized LAPD officer, Scott James, who is recovering from an assault in which his partner was killed and he almost lost his life. He's barely fit to return to duty until he's paired with his new partner Maggie, a bomb-sniffing German shepherd that lost her handler in Afghanistan. Their partnership offers healing for both.
Waverly Curtis
The Barking Detective mystery series [2011-present]
The writing team known by the pseudonym Waverly Curtis is behind this series, featuring Pepe the Chihuahua (and his owner), who solve crimes.
Kathi Daley
The Zoe Donovan mystery series [2013-present]
Animal Control officer Zoe Donovan solves crimes, with the help of her dog Charlie.
Evelyn David
Sullivan Investigations series [2007-present]
Mackenzie Sullivan is a recently retired Irish cop from D.C. Whiskey is his fast-food-loving Irish Wolfhound. Sullivan is settling into his new role as a private eye, after years on the force.
Rae Davies
The Dusty Deals mystery series [2011-present]
Lucy Mathews is a crime reporter turned antiques dealer in this series, in which she is assisted by her somewhat stubborn malamute Kiska.
Krista Davis
The Paws and Claws mystery series [2013-present]
Murder and mystery at the Sugar Maple Inn, a pet-friendly vacation spot in Wagtail, Virginia. A Jack Russell Terrier, Trixie and a calico kitten Twinkletoes help human sleuth Holly Miller.
Kathleen Delaney
The Mary McGill and Millie series [2015-present]
Millie the Cocker Spaniel, shows up next to the dead body in the first of these cozy mysteries, and gets adopted by retired schoolteacher (and sleuth) Mary McGill.
Abby Deuel
Mandy Bell DVM mystery series [2014-present]
Mandy Bell is a midwestern veterinarian, who keeps stumbling across mysteries she has to solved with her border collie, Lyle.
Sara Driscoll
FBI K-9 Mysteries series [2016-present]
Introduces FBI Special Agent Meg Jennings and Hawk, her search-and-rescue Labrador.
Liz Eckardt
Annie's Amish Inn mystery series
Beans is the sleuth's English Bulldog.
J.F. Englert
Bull Moose Dog Run series [2007-2009]
Randolph, a plump, poetry-loving black Labrador Retriever, is the sleuth in this series set in Manhattan. Harry is Randolph's hapless human owner…whom Randolph has to train to help him solve the mysteries that his superior canine intellect frequently encounters!
Janet Evanovich
Stephanie Plum series [1994-present (Bob the dog appears in the sixth entry and beyond (2000-present)]
In this extremely popular series featuring New Jersey bounty hunter Stephanie Plum, Bob the golden retriever enters her life in the plot of the 6th entry, Hot Six, and ends up taking residence with Stephanie's paramour, Joe Morelli. Bob's presence can be felt in greater and lesser degrees in most subsequent entries.
Christy Evans
Georgiana Neverall series [2009-present]
Plumbing apprentice Georgiana Neverall solves mysteries with her two Airedales, Daisy and Buddha.
Chrystle Fiedler
The Natural Remedies Mysteries series [2012-2016]
Willow McQuade, N.D. (Naturopathic Doctor), on Long Island, has a dachshund, Zeke.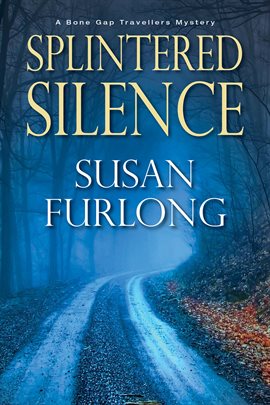 Susan Furlong
Bone Gap Travelers Mystery series [2017-present]
Brynn Callahan, ex-Marine in Tennessee with her canine partner, Wilco who was a trained K-9 "cadaver dog".
Patricia Guiver
The Delilah Doolittle/Pet Detective series [1997-2003]
British transplant Delilah Doolittle solves mysteries in Southern California with her trusty Doberman, Watson.
Carolyn Haines
The Sarah Booth Delaney mystery series [1999-present]
Sarah Booth Delaney is a former Southern Belle, forced into the P.I. business to save her family plantation, though it turns out she has a natural knack for solving crimes. Sweetie Pie is her red tic bloodhound, who features prominently in many of her adventures.
Victoria Hamilton
The Vintage Kitchen mystery series [2012-present]
The Vintage Kitchen series features Jaymie Leighton, a collector of vintage cookware and cookbooks, and her three-legged Yorkie Poo, Hoppy.
Dashiell Hammett
The Thin Man [1934]
In this classic, Nick and Nora Charles are debonair crime solvers, and their wire-haired fox terrier Asta developed almost as much of a following as the humans, in the series of films based on this single novel.
Gerald Hammond
Three Oaks series [1989-2001]
John Cunningham is the owner and manager of Three Oaks Kennels, and a dog-lover in his own life. These Scotland-set mysteries are classic amateur detective tales.
David Handler
Stewart Hoag and Lulu series [1988-1997]
Lulu the Basset Hound often accompanies Stewart "Hoagy" Hoag, writer, ghostwriter and private eye, as he tours Hollywood solving crimes.
Sue Henry
Jessie Arnold/Alaska Mystery series [1991-present]
Jessie Arnold is a dog-sled racer in Alaska, and her mysteries invariably involve her beloved Alaskan sled dogs.
Sue Henry
Maxie and Stretch [2004-2009]
Sue Henry's second series features Maxie McNabb, a feisty retiree touring the country (and stumbling into mysteries) with her Mini Dachshund, "Stretch."
Gabriella Herkert
Animal Instinct Mystery Series [2007-2009]
Legal investigator Sara Townley's cases invariably seem to
Marion Moore Hill
Scrappy Librarian series [2001-2008]
Okalahoma librarian Juanita Wills solves mysteries in her small town with the assistance of Collie/mongrel dog, Rip.
Suzette A. Hill
Reverend Francis Oughterard series [2005-present]
Maurice, a cynical cat, and Bouncer, a shaggy dog, assist bumbling Reverend Francis Oughterard in extricating himself from the mysteries in which he invariably finds himself a suspect!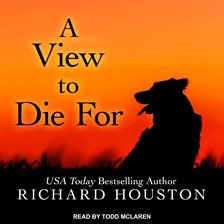 Richard Houston
The Books to Die For mystery series [2012-present]
Amateur detective and former software engineer Jake Martin, and his golden retriever, Fred, solve mysteries around his mountain home outside of Denver.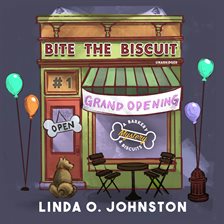 Linda O. Johnston
The Barkery & Biscuits mystery series [2015-present]
Veterinary technician Carrie Kennersly takes over the property next door to her office to turn it into a bakery for her popular dog biscuits, and mystery hijinks ensue. Featuring a rotating batch of dogs.
Linda O. Johnston
The Kendra Ballantyne mystery series [2005-2010]
Formerly an L.A. lawyer, Kendra Ballantyne is now a freelance pet sitter, who keeps stumbling across one murder after another while taking care of other peoples dogs and cats.
Linda O. Johnston
Pet Rescue series [2011-present]
Lauren Vancouver is the head of a Los Angeles "no-kill" animal shelter, and rescued dogs are often a focal point in the mysteries she solves.
Linda O. Johnston
The Superstition mystery series [2014-present]
Rory Chasen becomes the manager of the Lucky Dog Boutique in Destiny, CA, a town where everyone lives their lives by believing in superstitions..
Alex Kava
Ryder Creed K-9 Mystery series [2015-present]
Ryder Creed is an ex-marine turned K-9 rescue dog trainer, whose adventures often cross over with Alex Kava's other popular series, featuring FBI agent Maggie O'Dell.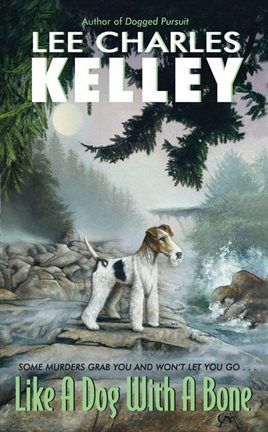 Lee Charles Kelley
Jack and Jamie series [2003-2007]
Jack Fielder is a dog trainer, ex-cop, and behavioral specialist. Medical Examiner Jamie Cuttler is his "main squeeze." And his cases usually involved dogs — either his own or his clients'.
Diane Kelly
The Paw Enforcement mystery series [2011-present]
In the Paw Enforcement series, Megan Luz is a police officer in Fort Worth, who solves cases with her K-9 partner, Bright.
Annie Knox (a.k.a. Wendy Lyn Watson)
The Pet Boutique mystery series [2014-present]
Izzy McHale has just opened the Trendy Tails Pet Boutique in Merryvale, MN. Her feisty feline Jinz and happy mutt Packer assist her efforts to solved murder mysteries as an amateur detective.
Virginia Lanier
The Bloodhound series [1995-2006]
Jo Beth Sidden breeds and trains bloodhounds for police work. Sometimes she gets a little close to her work subjects.
Amanda Lee
The Embroidery mystery series [2010-present]
Maggie Singer is the owner of The Seven Year Stitch in Tallulah Falls, Oregon. Her Irish Wolfhound, Angus O'Ruff, figures prominently in the plots, as she teaches embroidery to the villagers and solves crimes on the side.
Kylie Logan
The Jazz Ramsey mystery series [2019-present]
Jazz Ramsey is an administrative assistant at a school who trains cadaver dogs in Cleveland. Luther is her cadaver dog trainee.
Virginia Lowell
The Cookie Cutter Shop mystery series [2011-2015]
Olivia Greyson is the owner of the Gingerbread House bakery, where, with her best friend Maddie, she bakes delectable cookies. Her Yorkshire Terrier, Spunky is her constant companion.
Dixie Lyle
The Whiskey, Tango & Foxtrot mystery series [2011-present]
In this supernatural mystery series, Deirdre "Foxtrot" Lancaster teams up with the telepathic ghost of her dead cat Tango, an ectoplasmic dog named Tiny (who can change breeds with merely a shake of his tail), and other otherworldly animal spirits, to solve murders in the "real world".
Nancy Martin
The Miss Ruffles mystery series [2015-present]
"Miss Ruffles", a very wealthy woman's dog, inheritcs the woman's estate upon her death. And then the mysteries begin.
Judi McCoy
Ellie Engleman, Dog Walker series [2008-present]
Dog walker Ellie Engleman has an unusual ability — she can read the minds of her canine clientle. Which comes in handy, since the dogs under her care seem to sniff out a variety of crimes! Her own dog is Rudy.
Jenn McKinlay
The Library Lovers Mystery mystery series [2011-present]
Starring librarian Lindsey Norris, a library director in Connecticut, and featuring her dog Heathcliff.
Margaret Mizushima
Timber Creek K-9 Mystery series [2015-present]
Featuring Timber Creek, CO policewoman Mattie Cobb and her partner, K-9 police dog Robo (a German Shepherd), set in the mountains of Colorado.
Laura Morrigan
Call of the Wilde series [2013-2016]
Animal behaviorist Grace Wilde keeps her ability to psychically communicate with furry and feathered critters under wraps. Multiple animals appear in this series.
Paula Munier
Mercy Carr and Elvis series [2018-present]
Introduced ex-soldier Mercy Carr and retired military K-9 Elvis, both traumatized when Mercy's fiancé — also Elvis's handler — was killed on their last deployment. Returning to Vermont, where they partner with game warden Troy Warner and search-and-rescue dog Susie Bear on rescue missions.
Barbara Nickless
Sydney Rose Parnell series [2016-present]
Features railroad police Special Agent Sydney Rose Parnell and her K-9 partner Clyde, both haunted by their time spent in the military in Iraq. Set in Colorado.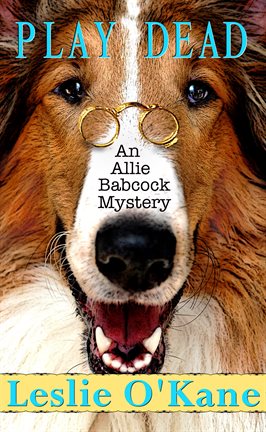 Leslie O'Kane
Allie Babcock series [1998-2002]
Allie Babcock is an intrepid dog therapist, with a knack for sleuthing. And her doggie patients usually have owners who are hip-deep in crises and crimes.
Leigh Perry (pen name of Toni L.P. Kelner
Family Skeleton mystery series [2005-present]
In this series, there's a strong element of the paranormal, as Georgia Thackery returns to her family home and is reunited with walking, talking skeleton "Sid", who helps her solve mystery. All while avoiding Georgia's dog, Byron, who'd like to turn Sid into a chew toy.
Spencer Quinn
Bowser and Birdie series (for youth) [2015-present]
Birdie Gaux is the young girl, and Bowser is the friendly mutt she's adopted, and they live on the edge of the Louisiana swamp. Bowser has to use his impressive "sniffing" abilities to help Birdie as she gets involved in mysterious situations.
Spencer Quinn
Chet and Bernie series [2009-present]
Bernie's the human — a private eye, and Chet's the dog – a mixed-breed mongrel. Chet's also the narrator for us, the audience, told with a dog's typical short-term attention span. Hilarious and heart-warming, and solid mysteries! Set in Arizona, although later volumes have the duo traveling outside of "the valley".
Spencer Quinn
LeAnne Hogan series [2017-present]
LeAnne Hogan, a deeply damaged female soldier home from the war in Afghanistan, becomes obsessed with finding a missing girl, and gains an unlikely ally in a stray dog, and encounters new perils beyond the combat zone.
Cynthia Robinson
Max Bravo series [2010-present]
Opera singer Max Bravo stars in this new series, set in San Francisco, which has thus far featured dogs prominently in the plots!
James Rollins and Grant Lockwood
Tucker Wayne series [2014-present]
Thriller/suspense series, featuring former Army Ranger and now Sigma Force operative Tucker Wayne, and his war dog Kane, a Belgian Malinois with special skills. A spin-off from Rollin's "Sigma Force" series.
David Rosenfelt
Andy Carpenter series [2002-present]
Defense attorney Andy Carpenter has a lot of uncertainty and unpredictability in his life. One source of stability for him is his beloved Golden Retriever, Tara.
Annelise Ryan
Helping Hands series [2019-present]
Motivated by her own difficult past, Hildy has an unparalleled commitment to supporting troubled clients through grief and addiction in Sorenson, Wisconsin. But when a distraught group therapy member reveals disturbing details about her late son's potential murder, Hildy goes from dedicated mental health professional to in-over-her-head amateur sleuth, with her loyal therapy Golden Retriever at her side.
Alan Russell
Gideon and Sirius series [2012-present]
LAPD cop Michael Gideon and his police dog partner Sirius became reluctant celebrities after capturing a notorious serial killer in the midst of an inferno. For their heroism, they were chosen to head up the newly formed Special Cases Unit. Now the duo tackles out-of-the-ordinary cases, anything deemed unusual or bizarre even by Hollyweird standards..
Maggie Sefton
Knitting Mystery series [2005-present]
Over the course of this long-running series, knitter Kelly Flynn has many changes occur to her family and career, but one constant is her dog Carl.
Karen Rose Smith
Caprice De Luca Home Staging mystery series [2013-2018]
Between her booming business, her family, and her work rescuing stray animals, home stager Caprice De Luca's life is packed. One of her rescues becomes her pet, Lady.
Dana Stabenow
Kate Shugak series [1992-present]
The Kate Shugak series is set in Alaska, and among Kate's large cast of regular supporting characters is Mutt, a half-wolf/half-Husky, who serves as part of Kate's emotional safety blanket.
Nancy Jill Thames
The Jillian Bradley mystery series [2011-present]
The Jillian Bradley mystery series features a gardening columnist and her Yorkie, Teddy.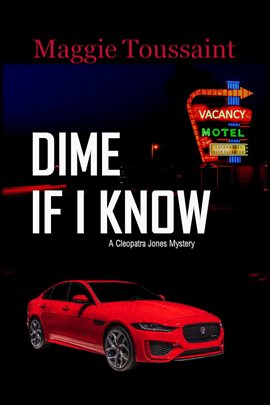 Maggie Toussaint
The Cleopatra Jones mystery series [2011-present]
This series features a golfing-accountant sleuth and her sidekick, Madonna (a rather huge St. Bernard).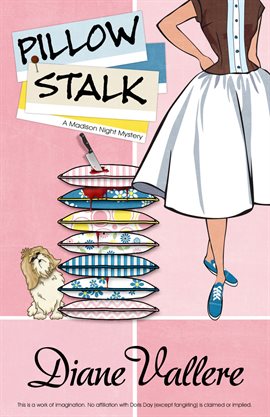 Diane Vallere
The Mad for Mod mystery series [2011-present]
In this fashion-conscious mystery series, sleuth Madison Night's shih tzu Rocky is her assistant.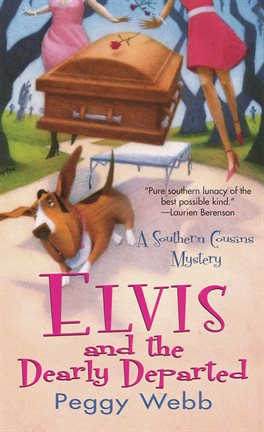 Peggy Webb
Southern Cousins series [2008-present]
Elvis is a basset hound who's convinced he's the reincarnation of the King of Rock 'n' Roll, guarding the Eternal Rest Funeral Home and Callie Valentine Jones, his human mistress with a penchant for trouble.
Tracy Weber
The Downward Dog mystery series [2011-present]
Features a German Shepherd named Bella.
Karen Ann Wilson
Samantha Holt series [1994-1997]
Another short-lived series focusing on a veterinary clinic worker, whose mysteries frequently involved dogs.
Stuart Woods
Holly Barker series [1992-present]
Facing tragedy and scandal in her own life, ex-Army major Holly Barker takes a job as the deputy chief of police (and ultimately the Chief) in rural Orchid Beach, Florida, where she and her trusty Doberman, Daisy, become caught up in webs of crime and conspiracy.
Nina Wright
Whiskey Mattimoe series [2005-2009]
Whiskey Mattimoe is a recently-widowed realtor, trying to adjust to the single person's life in her mid-thirties. Abra is her adorable, yet kleptomaniac, Afghan Hound. Let the humorous mystery-solving begin!
Sue Owens Wright
Beanie and Cruiser [2001-2009]
Elsie "Beanie" McBean is an investigative reporter in Lake Tahoe, and Cruiser is her beloved companion, a Basset Hound. It's amazing the kind of trouble a reporter can get into!
ANTHOLOGIES OR ONE-SHOT TITLES:
Jeffrey Marks
Canine Christmas [1999]

Jill M. Morgan
Creature Cozies [2005]

Compiled July 2011 sdc | Last updated April 2017 sdc

Save