"It's not whether you get knocked DOWN, it's whether you get UP." – Vince Lombardi
I've always been a big football fan, so in honor of the upcoming 2022 Super Bowl between the Bengals and the Rams I decided to compile a list of nonfiction football-related items that are available in our collection. I've limited this list to items relating specifically to the NFL…there are also plenty of college and, more specifically, Cornhusker books, available for checkout, they're just not listed here… (or it would be much longer).
I've divided the following items into different categories: Football 101 which features items about how the game is played and different strategies, Super Bowl which includes items about the big game itself as well as its history, NFL Stories and History which lists items about certain teams and the history of the league, Biographies and Autobiographies which is purely a collection of biographies and autobiographies of NFL players and coaches, the Miscellaneous section features items on things like racism and concussions, and at the very end is a list of NFL books that are either Downloadable E-books E-audiobooks.
The items in each category are sorted by the author's last name.
— Carrie R. / February 2022
Bennett Martin Public Library
---
FOOTBALL 101
Defensive Football Strategies
by American Football Coaches Association (2000) (796.332 qDef)
Offensive Football Strategies
by American Football Coaches Association (2000) (796.332 qAme)
The Child's World Encyclopedia of the NFL
by James Buckley (2007) (j796.332 Buc V.4)
Football 101
by George Darlington (1998) (796.332 Dar)
Quarterback: Inside the Most important position in the National Football League
by John Feinstein (2018) (796.332 Fei)
The Best of Everything Football Book
by Shane Frederick (2011) (j796.332 Fre)
Football Physics: The Science of the Game
by Timothy Gay (2004) (796.332 Gay)
Football for Dummies
by Howie Long (2011) (796.332 Lon)
Football Made Simple: A Spectator's Guide
by Dave Ominksky (1998) (796.332 Omi)
National Football League
by David Rausch (2015) (j796.332 Rau)
The Complete Idiot's Guide to Football
by Joe Theismann (2001) (796.332 The)
---
THE SUPER BOWL
What is the Super Bowl?
by Dina Anastasio (2015) (jPB Non-Fiction Anastasio)
Greatest Super Bowl moments
by Jim Birdsall (2005) (DVD 796.332 Gre)
Super Bowl Records
by Eric Braun (2017) (j796.332 Bra)
The Super Bowl: The First Fifty Years of America's Greatest Game
by David Fischer (2015) (796.332 Fis)
The Super Bowl: All About Pro Football's Biggest Event
by Hans Hetrick (2013) (j796.332 Het)
Greatest Super Bowl Moments I-XLI
by National Football League (2007) (DVD 796.332 Nat)
Super Bowl, the Game of Their Lives
by Danny Peary (1997) (796.332 Pea)
50 years, 50 moments: The Most Unforgettable Plays in Super Bowl History
by Jerry Rice (2015) (796.332 Ric)
---
NFL STORIES/HISTORY
A Season in the Sun: The Inside Story of Bruce Arians, Tom Brady, and the Making of a Champion
by Lars Anderson (2021) (796.332 BucYa)
The NFL Experience: Twelve Months With America's Favorite Game
by Phil Barber (2001) (796.332 qBar)
The Dynasty
by Jeff Benedict (2020) (796.332 PatYb)
Monsters: The 1985 Chicago Bears and the Wild Heart of Football
by Rich Cohen (2013) (796.332 Coh)
The Last Headbangers: NFL Football in the Rowdy, Reckless '70s – The Era That Created Modern Sports
by Devin Cook (2012) (796.332 Coo)
The National Forgotten League: Entertaining Stories and Observations From Pro Football's First Fifty Years
by Dan Daly (2012) (796.332 Dal)
Ten-Gallon War: The NFL's Cowboys, the AFL's Texans, and the Feud for Dallas's Pro Football Future
by John Eisenberg (2012) (796.332 Eis)
Year of the Cat: How the Carolina Panthers Clawed Their Way to the Brink of the Super Bowl
by Scott Fowler (1997) (796.332 PanYf)
War Room: The Legacy of Bill Belichick and the Art of Building a Perfect Team
by Michael Holley (2011) (796.332 Hol)
NFL Century: The One-Hundred-Year Rise of America's Greatest Sports League
by Joe Horrigan (2019) (796.332 Hor)
The Games That Changed the Game: The Evolution of the NFL in Seven Sundays
by Ron Jaworski (2010) (796.332 Jaw)
John Madden's Heroes of Football: The Story of America's Game
by John Madden (2006) (j796.332 Mad)
Boys Will Be Boys: The Glory Days and Party Nights of the Dallas Cowboys Dynasty
by Jeff Pearlman (2008) (796.332 DalYp)
Badasses: The Legend of Snake, Foo, Dr. Death, and John Madden's Oakland Raiders
by Peter Richmond (2010) (796.332 Ric)
Green Bay Replay: The Packers' Return to Glory
by Dick Schaap (1997) (796.332 PacYs)
It's Better to be Feared: The New England Patriots Dynasty and the Pursuit of Greatness
by Seth Wickersham (2021) (796.332 PatYw)
---
BIOGRAPHIES & AUTOBIOGRAPHIES (of Players and Coaches)
The First Star: Red Grange and the Barnstorming Tour That Launched the NFL
by Lars Anderson (2009) (Biography Grange)
The Mannings: the Fall and Rise of a Football Family
by Lars Anderson (2016) (Biography Manning)
NFL Confidential: True Confessions From the Gutter of Football
by Johnny Anonymous (2016) (796.332 Ano)
The Tillman Story
by Amir Bar-Lev (2011) (Biography Tillman)
Football's Greatest Receivers
by Eric Braun (2015) (j796.332 Bra)
Football's Greatest Running Backs
by Eric Braun (2015) (j796.332 Bra)
Coming Back Stronger: Unleashing the Hidden Power of Adversity
by Drew Brees (2010) (Biography Brees)
Never Give Up: My Stroke, My Recovery, and My Return to the NFL
by Teddy Bruschi (2007) (Biography Bruschi)
Saban: The Making of a Coach
by Monte Burke (2015) (Biography Saban)
Captain for Life: My Story as a Hall of Fame Linebacker
by Harry Carson (2011) (Biography Carson)
Giants Among Men: How Robustelli, Huff, Gifford, and the Giants Made New York a Football Town and Changed the NFL
by Jack Cavanaugh (2008) (796.332 Cav)
Fear is a Choice: Tackling Life's Challenges With Dignity, Faith, and Determination
by James Earl Conner (2020) (Biography Conner)
Manhood: How to be a Better Man — or Just Live With One
by Terry Crews (2014) (Biography Crews)
Gleason
by Kimi Culp (2016) (DVD Biography Gleason)
Football's Greatest Defenders
by Matt Doeden (2015) (j796.332 Doe)
Football's Greatest Quarterbacks
by Matt Doeden (2015) (j796.332 Doe)
Life is Magic: My Inspiring Journey From Tragedy to Self-Discovery
by Jon Dorenbos (2019) (Biography Dorenbos)
Brett Favre
by Terri Doughterty (1999) (jB F27d)
A Few Seconds of Panic: A 5-foot-8, 170-pound, 43-Year-Old Sportswriter Plays in the NFL
by Stefan Fatsis (2008) (Biography Fatsis)
Everyone Can be a Ninja: Find Your Inner Warrior and Achieve Your Dreams
by Akbar Gbajabiamila (2019) (Biography Gbajabiamila)
Frost: A Husker's Journey Home
by Kristine Gerber (2018) (Biography Frost)
The Dark Side of the Game: My Life in the NFL
by Tim Green (1996) (796.332 Gre)
It's Good to be Gronk
by Rob Gronkowski (2015) (Biography Gronkowski)
G.O.A.T.: Tom Brady: Making the Case for Greatest Of All Time
by Bob Gurnett (2020) (jPB Non-Fiction Gurnett)
All the Rage: The Life of an NFL Renegade
by Charles Haley (1997) (796.332 Hal)
Slow Getting Up: A Story of NFL Survival From the Bottom of the Pile
by Nate Jackson (2013) (Biography Jackson)
No Plan B: Peyton Manning's Comeback With the Denver Broncos
by Mark Kiszla (2013) (Biography Manning)
Beautifully Unique Sparkleponies: On Myths, Morons, Free Speech, Football, and Assorted Absurdities
by Chris Kluwe (2013) (Biography Kluwe)
Where Men Win Glory: The Odyssey of Pat Tillman
by Jon Krakauer (2009) (Biograpy Tillman)
I Feel Like Going On: Life, Game, and Glory
by Ray Lewis (2015) (Biography Lewis)
Gridiron Genius: A Master Class in Winning Championships and Building Dynasties in the NFL
by Michael Lombardi (2018) (Biography Lombardi)
Dak Prescott
by Barbara Lowell (2020) (j Biography Prescott)
All the Way: My Life in Four Quarters
by Joe Willie Namath (2019) (Biography Namath)
The Greatest Players & Coaches
by the National Football League (2006) (DVD 796.332 Nat)
Inside the NFL: The Idolmakers
by the National Geographic Society (2010) (DVD 796.332 Nat)
Vince: A Personal Biography of Vince Lombardi
by Michael O'Brien (1987) (796.332 LomYo)
My Life on the Line: How the NFL Damn Near Killed Me, and Ended Up Saving My Life
by Ryan O'Callaghan (2019) (Biography O'Callaghan)
Belichick: The Making of the Greatest Football Coach of All Time
by Ian O'Connor (2018) (Biography Belichick)
I Beat the Odds
by Michael Oher (2011) (Biography Oher)
Sweetness
by Jeff Pearlman (2011) (Biography Payton)
The Galloping Ghost: Red Grange: An American Football Legend
by Gary Andrew Poole (2008) (Biography Grange)
Play Like You Mean It: Passion, Laughs, and Leadership in the World's Most Beautiful Game
by Rex Ryan (2011) (Biography Ryan)
Sapp Attack: My Story
by Warren Sapp (2012) (Biography Sapp)
Terrell Davis: TD
by Jeff Savage (2000) (jB D297s)
Martyball: The Life and Triumphs of Marty Schottenheimer, the Coach Who Really Did Win It All
by Marty Schottenheimer (2012) (Biography Schottenheimer)
Eat My Schwartz: Our Story of NFL Football, Food, Family, and Faith
by Geoff Schwartz (2016) (Biography Schwartz)
RG3: The Promise
by David Sheinin (2013) (Biography Griffin)
12: The Inside Story of Tom Brady's Fight for Redemption
by Casey Sherman (2018) (Biography Brady)
Goose: The Outrageous Life and Times of a Football Guy
by Tony Siragusa (2012) (Biography Siragusa)
Brett Favre: The Tribute
by Sports Illustrated (2008) (Biography qFavre)
Head Ball Aoach: My Life in Football, Doing It Differently — and Winning
by Steve Spurrier (2016) (Biography Spurrier)
Still in the Game: Finding the Faith to Tackle Life's Biggest Challenge
by Devon Still (2018) (Biography Still)
Wake Up Happy: The Dream Big, Win Big Buide to Transforming Your Life
by Michael Strahan (2015) (Biography Strahan)
Through My Eyes
by Tim Tebow (2011) (Biography Tebow)
Junior Seau: The Life and Death of a Football Icon
by Jim Trotter (2015) (Biography Seau)
Mind and Matter: A Life in Math and Football
by John Urschel (2019) (Biography Urschel)
Counting the Days While My Mind Slips Away: A Love Letter to my Family
by Ben Utecht (2016) (Biography Utecht)
Michael Vick, Finally Free: An Autobiography
by Michael Vick (2012) (Biography Vick)
Between the Lines: How Ernie Barnes Went From the Football Field to the Art Gallery
by Sandra Neil Wallace (2018) (j Biography Barnes)
Playing With Purpose: Inside the Lives and Faith of 27 Great Football, Basketball, and Baseball Stars
by Mike Yorkey (2012) (796 Yor)
---
MISCELLANEOUS PRO FOOTBALL SUBJECTS
Pros and Cons: The Criminals Who Play in the NFL
by Jeff Benedict (1998) (796.332 Ben)
The TB12 Method: How to Achieve a Lifetime of Sustained Peak Performance
by Tom Brady (2017) (613.71 Bra)
Lucky Bastard: My Life, My Dad, and the Things I'm Not Allowed to Say on TV
by Joe Buck (2016) (Biography Buck)
Concussions and Our Kids: America's Leading Expert on How to Protect Young Athletes and Keep Sports Safe
by Robert Cantu (2012) (617.102 Can)
Cosell
by Howard Cosell (1973) (B C8172)
Collision Low Crossers: A Year Inside the Turbulent World of NFL Football
by Nicholas Dawidoff (2013) (796.332 JetYd)
The King of Sports: Football's Impact on America
by Gregg Easterbrook (2013) (796.332 Eas)
League of Denial: The NFL, Concussions, and the Battle for Truth
by Mark Fainaru-Wada (2013) (796.332 Fai)
Next Man Up: A Year Behind the Lines in Today's NFL
by John Feinstein (2009) (796.332 RanYf)
Raise a Fist, Take a Knee: Race and the Illusion of Progress in Modern Sports
by John Feinstein (2021) (796 Fei)
Two Minute Warning: How Concussions, Crime, and Controversy Could Kill the Popular NFL (and What the League Can Do to Survive)
by Michael Freeman (2015) (796.332 Fre)
And the Crowd Goes Wild: Relive the Most Celebrated Sporting Events Ever Broadcast
by Joe Garner (1999) (796 qGar)
Game-Day Eats: 100 Recipes for Homegating Like a Pro
by Eddie Jackson (2019) (641.578 Jac)
Concussion
by Jeanne Marie Laskas (2015) (617.481 Las)
Big Game: The NFL in Dangerous Times
by Mark Leibovich (2018) (796.332 Lei)
All Madden: Hey I'm Talking Pro Football!
by John Madden (1996) (796.332 Mad)
Scorecasting: The Hidden Influences Behind How Sports Are Played and Games Are Won
by Tobias J. Moskowitz (2011) (796 Mos)
All-American Murder: The Rise and Fall of Aaron Hernandez, the Superstar Whose Life Ended on Murderers' Row
by James Patterson (2018) (364.152 Pat)
The Greatest You: Face Reality, Release Negativity and Live Your Purpose
by Trent Shelton (2019) (158.1 She)
Ultimate NFL Road Trip
by Barry Wilner (2019) (j796.332 Wil)
The Kaepernick Effect: Taking a Knee, Changing the World
by Dave Zirin (2021) (306.483 Zir)
---
DOWNLOADABLE E-BOOKS & E-AUDIOBOOKS
Many of the physical books in the portions of this booklist above are also available in a variety of digital formats. The books in the following section of this list are only available from the libraries in digital formats, not as physical copies. These are just a sampling of the many titles available through the library — for more, do an online catalog search under "Super Bowl".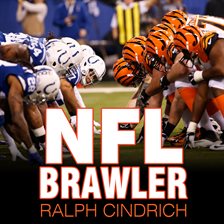 NFL Brawler
by Ralph Cindrich (Hoopla E-audiobook)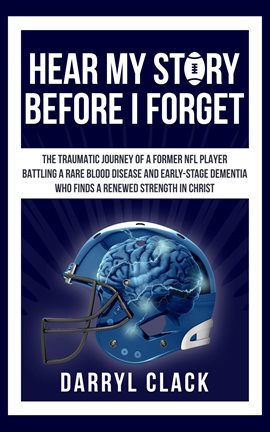 Hear My Story Before I Forget: The Traumatic Journey of a Former NFL Player
by Darryl Clack (Hoopla E-book)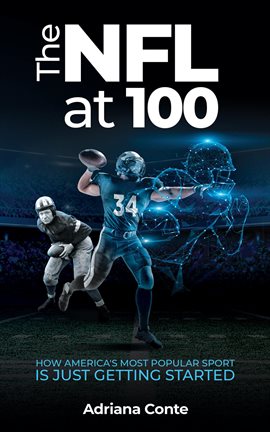 The NFL at 100
by Adriana Conte (Hoopla E-book)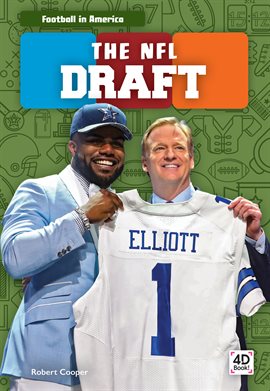 NFL Draft
by Robert Cooper (Hoopla E-book)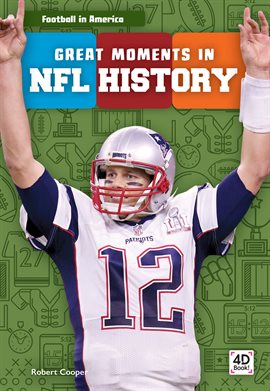 Great Moments in NFL History
by Robert Cooper (Hoopla E-book)

Out of the Blue, Young Reader's Edition
by Victor Cruz (HTML, Adobe Epub, Kindle)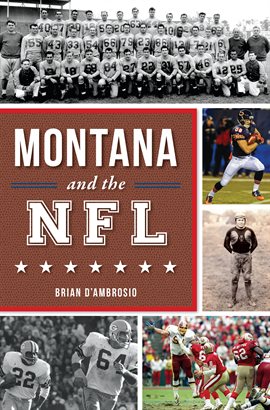 Montana and the NFL
by Brian D'Ambrosio (Hoopla E-book)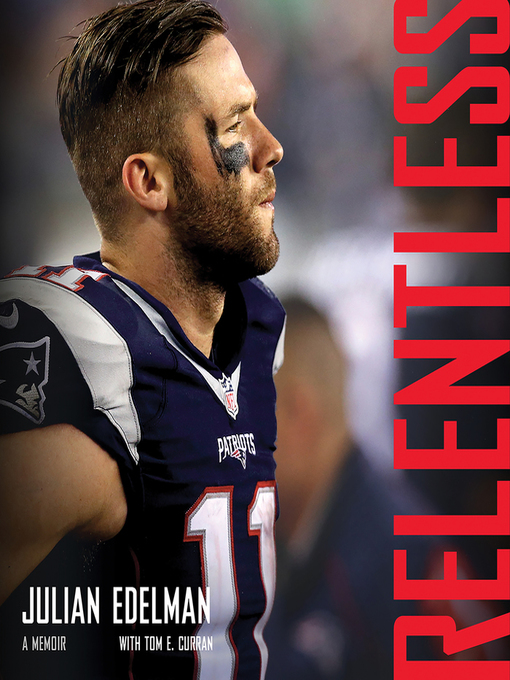 Relentless
by Julian Edelman (Overdrive MP3, Overdrive Listen)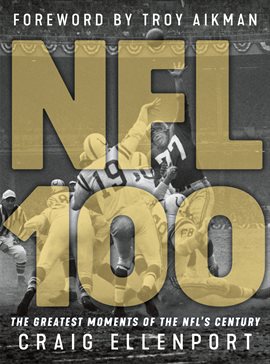 The NFL 100
by Craig Ellenport (Hoopla E-book)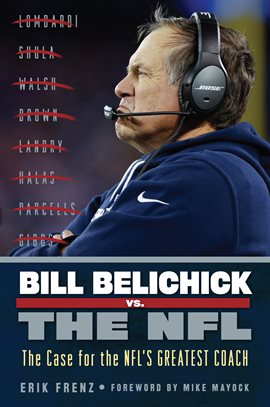 Bill Belichick vs. the NFL
by Erik Frenz (Hoopla E-book)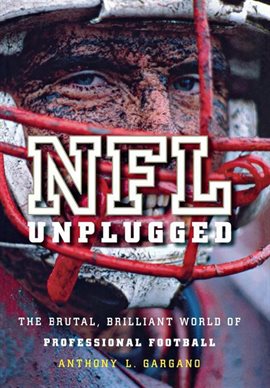 NFL Unplugged
by Anthony L. Gargano (Hoopla E-book)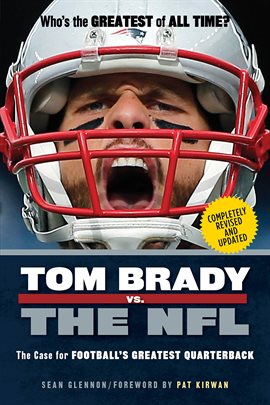 Tom Brady Vs. The NFL
by Sean Glennon (Hoopla E-book)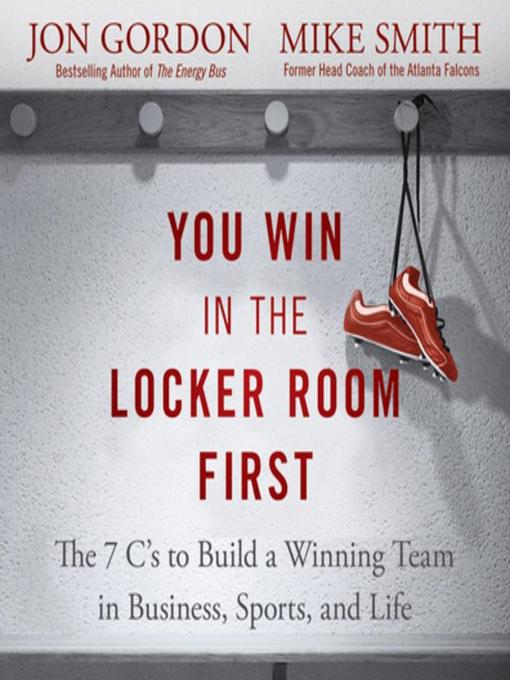 You Win in the Locker Room First
by Jon Gordon (Overdrive MP3, Overdrive Listen)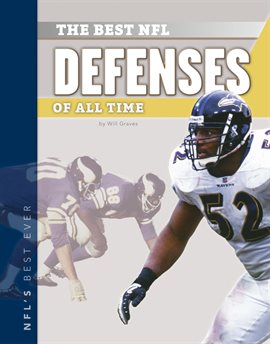 Best NFL Defenses of All Time
by Will Graves (Hoopla E-book)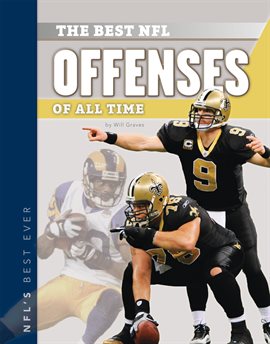 Best NFL Offenses of All Time
by Will Graves (Hoopla E-book)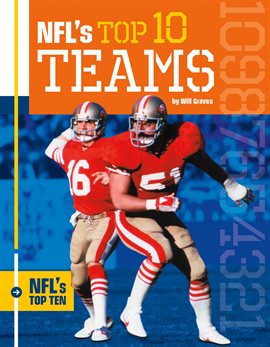 NFL's Top 10 Teams
by Will Graves (Hoopla E-book)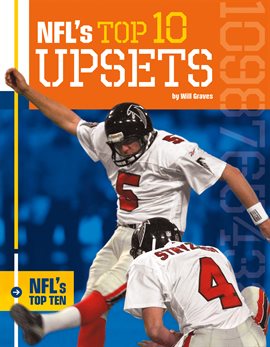 NFL's Top 10 Upsets
by Will Graves (Hoopla E-book)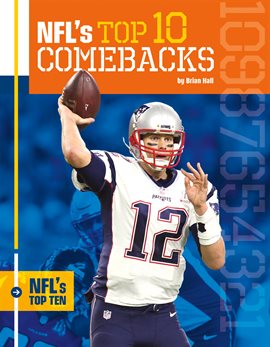 NFL's Top 10 Comebacks
by Brian Hall (Hoopla E-book)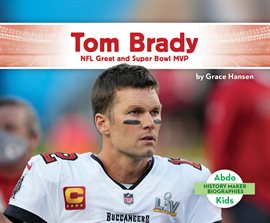 Tom Brady: NFL Great and Super Bowl MVP
by Grace Hansen (Hoopla E-book)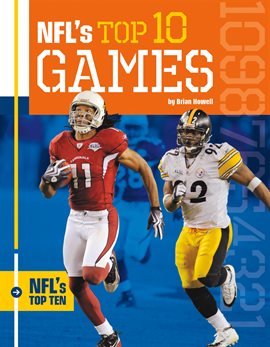 NFL's Top 10 Games
by Brian Howell (Hoopla E-book)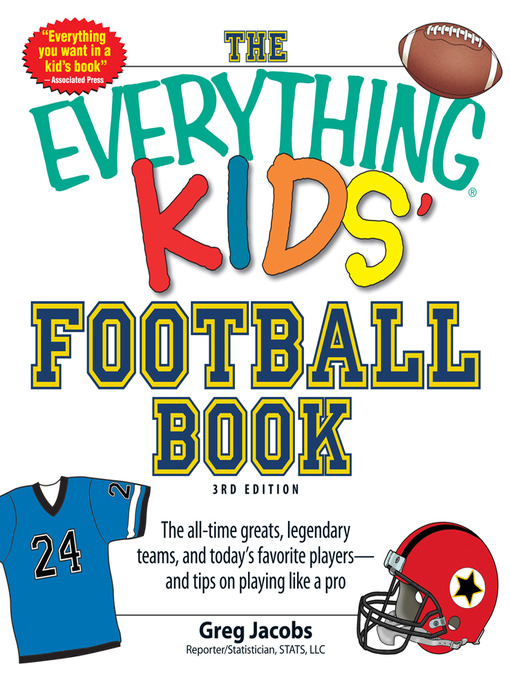 The Everything KIDS' Football Book
by Greg Jacobs (HTML, Adobe Epub)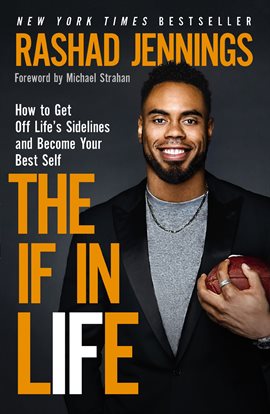 The IF in Life
by Rashad Jennings (Overdrive MP3, Overdrive Listen)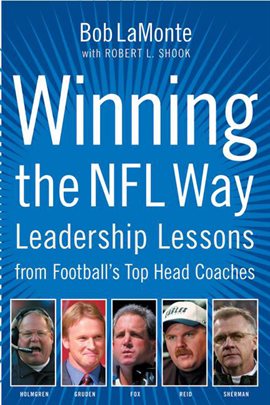 Winning the NFL Way
by Bob LaMonte (Hoopla E-book)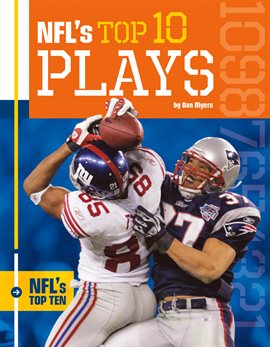 NFL's Top 10 Plays
by Day Myers (Hoopla E-book)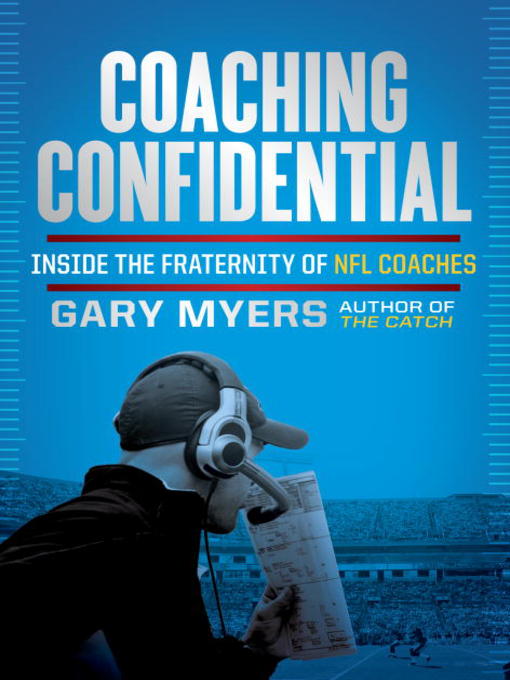 Coaching Confidential
by Gary Myers (HTML, Adobe Epub, Kindle)
NFL's Top 10 Coaches
by Jess Myers (Hoopla E-book)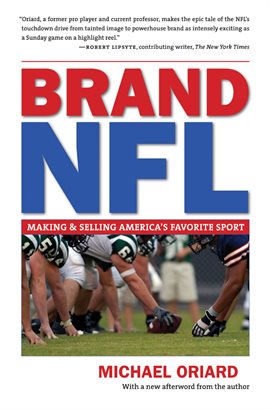 Brand NFL
by Michael Oriard (Hoopla E-book)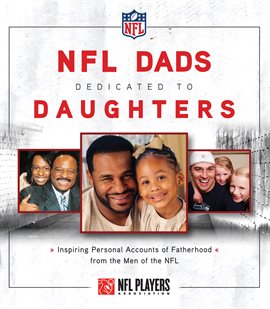 NFL Dads Dedicated to Daughters
by Leslie Satchell (Hoopla E-book)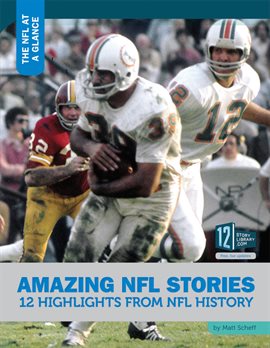 Amazing NFL Stories
by Matt Scheff (Hoopla E-book)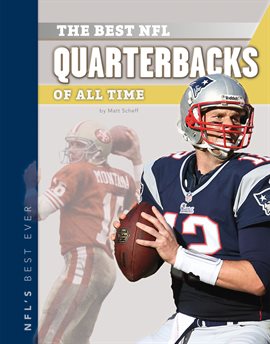 Best NFL Quarterbacks of All Time
by Matt Scheff (Hoopla E-book)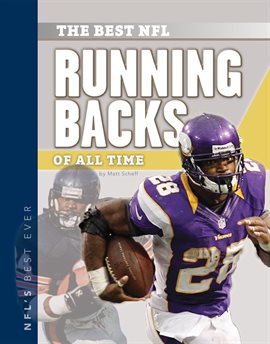 Best NFL Running Backs of All Time
by Matt Scheff (Hoopla E-book)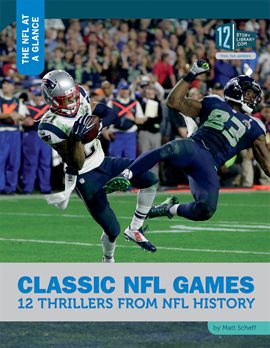 Classic NFL Games
by Matt Scheff (Hoopla E-book)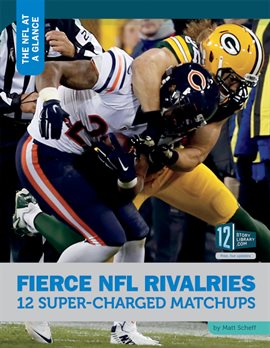 Fierce NFL Rivalries
by Matt Scheff (Hoopla E-book)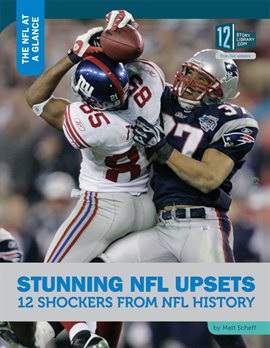 Stunning NFL Upsets
by Matt Scheff (Hoopla E-book)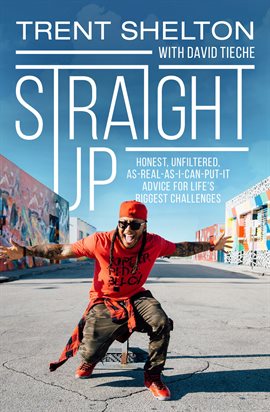 Straight Up
by Trent Shelton (Overdrive MP3, Overdrive Listen)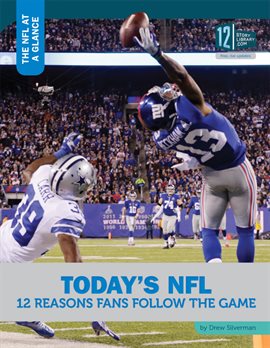 Today's NFL
by Drew Silverman (Hoopla E-book)

The Explosion of Redemption
by Ricky C. Simmons (HTML, Adobe Epub, Kindle)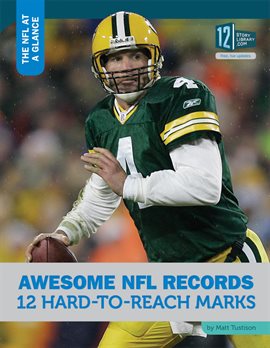 Awesome NFL Records
by Matt Tustison (Hoopla E-book)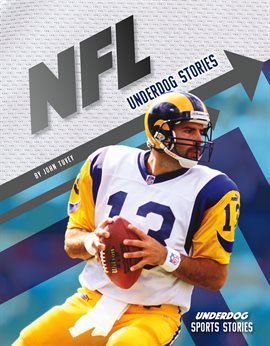 NFL Underdog Stories
by John Tuvey (Hoopla E-book)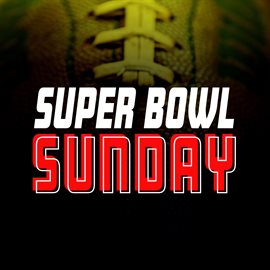 Super Bowl Sunday
by various artists (Hoopla Music) (two similar music albums with the same title)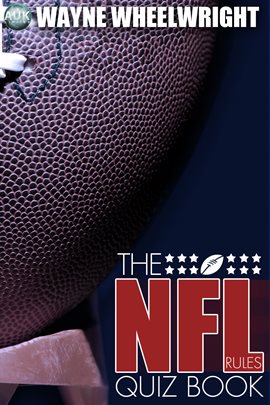 The NFL Rules Quiz Book
by Wayne Wheelwright (Hoopla E-book)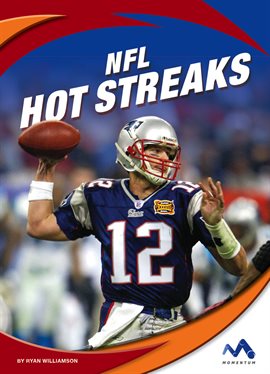 NFL Hot Streaks
by Ryan Williamson (Hoopla E-book)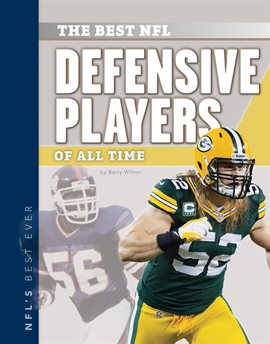 Best NFL Defensive Players of All Time
by Barry Wilner (Hoopla E-book)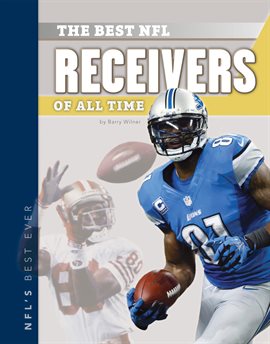 Best NFL Receivers of All Time
by Barry Wilner (Hoopla E-book)
---
The content of this booklist was originally compiled by CR February 2022 | Converted for BookGuide by SDC February 2022