If You Like Alison Weir…
Try These Authors
Alison Weir was first recognized in the literary world as a writer of non-fiction history volumes, beginning in 1989 — primarily focused on English medieval history, and specifically the Tudor era. After publishing ten non-fiction books, including such respected volumes as Britain's Royal Families and The Six Wives of Henry VIII, Weir published her first historical fiction volume — Innocent Traitor. She brings the same level of exacting historical detail to her novels as to her non-fiction writing, something her fans appreciate and look forward to in each new book. In fact, it is her attention to accurate historical details that sets her apart from many of the other popular writers whose names show up on this list.
In 2014, Weir was contracted by her publisher to write a series of six novels, each one focusing on a different wife of Henry VIII, in a series entitled "Six Tudor Queens". Those novels appeared annually, from 2016 to 2021. Weir continues with her passion for research on English history and has alternated publishing historical fiction with historical non-fiction (see the list below).
Fans of recent popular TV series such as The Tudors, The White Queen, and Wolf Hall should find her novels appealing, and once you've finished her body of work, the authors in the list below will provide you with similar reads.
The author names (and titles) in the list below are hotlinked to their holdings in our catalog, so that you may check on the availability of their titles in print, audio or downloadable formats.
---
Alison Weir's Historical Novels:
Henry VIII: The Heart and the Crown (2023)
The Last White Rose: A Novel of Elizabeth of York (2022)
In the Shadow of Queens: Tales From the Tudor Court (2021)
Katharine Parr: The Sixth Wife (2021)
Six Tudor Queens – Vol 6
Katheryn Howard: The Tainted Queen (2020) (a.k.a. Katheryn Howard, the Scandalous Queen)
Six Tudor Queens – Vol 5
Anna of Kleve: Queen of Secrets (2019)
Six Tudor Queens – Vol 4
Jane Seymour: The Haunted Queen (2018)
Six Tudor Queens – Vol 3
Anne Boleyn: A King's Obsession (2017)
Six Tudor Queens – Vol 2
Katherine of Aragon: The True Queen (2016)
Six Tudor Queens – Vol 1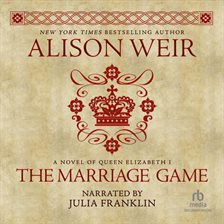 The Marriage Game (2014)
A Dangerous Inheritance (2012)
The Captive Queen (2010)
The Lady Elizabeth (2008)
Innocent Traitor (2006)
Alison Weir's Non-Fiction:
---
Alison Weir Readalikes: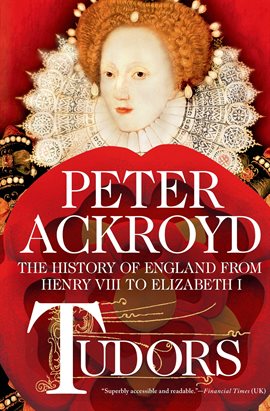 Tudors: The History of England From Henry VIII to Elizabeth I – by Peter Ackroyd
The Boleyn King – or other titles by Laura Andersen
Duchess of Aquitane: A Novel of Eleanor – or other titles by Margaret Ball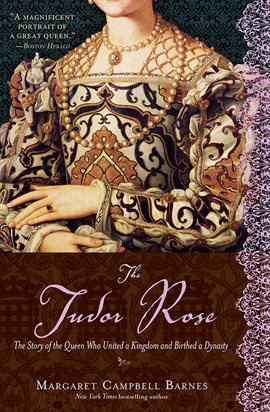 The Tudor Rose – or other titles by Margaret Campbell Barnes
The Queen's Lover – or other titles by Vanora Bennett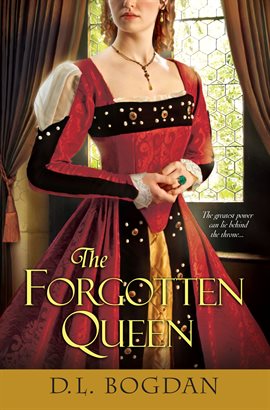 The Forgotten Queen – or other titles by D.L. Bogdan
The Doublet Affair – or other titles by Fiona Buckley (Tudor-era mysteries)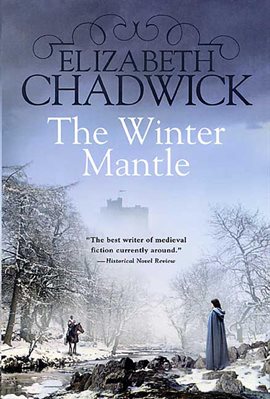 The Winter Mantle – or other titles by Elizabeth Chadwick
the many historical novels by Bernard Cornwell (though none in the  Tudor era)
Blood & Beauty: The Borgias – or other titles by Sarah Dunant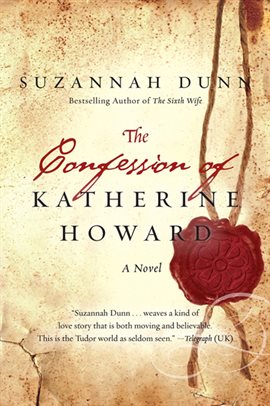 The Confession of Katherine Howard – or other titles by Suzannah Dunn
Secrets of the Tudor Court: The Pleasure Palace – or other titles by Kate Emerson
The Last Wife of Henry VIII – or other titles by Carolly Erickson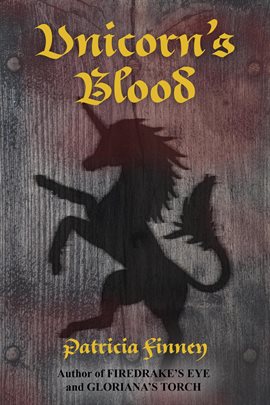 The Unicorn's Blood – or other titles by Patricia Finney
Pillars of the Earth and World Without End – by Ken Follett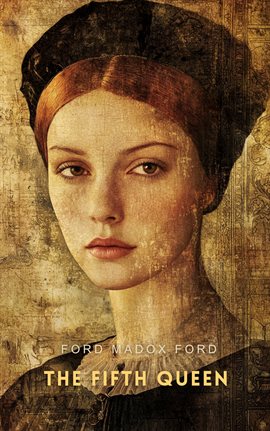 The Fifth Queen – or other titles by Ford Madox Ford
Outlander – and other titles by Diana Gabaldon
The Autobiography of Henry VIII – or other titles by Margaret George
The Last Queen – or other titles by C.W. Gortner
The Other Boleyn Girl – or other titles by Philippa Gregory
Mistress of the Sun – or other titles by Sandra Gulland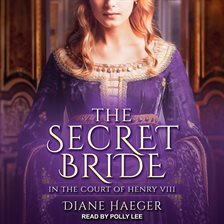 The Secret Bride – or other titles by Diane Haeger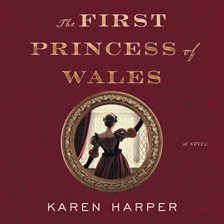 The First Princess of Wales – or other titles by Karen Harper
I, Victoria – or other historical titles by Cynthia Harrod-Eagles (be aware this author has written novels set in many different time periods)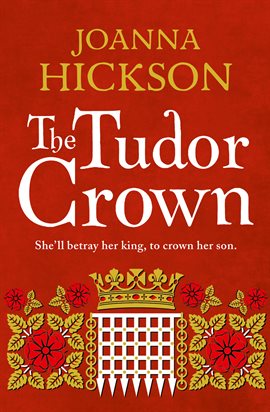 The Tudor Crown – or other titles by Joanna Hickson
The Book of Eleanor – or other titles by Pamela Kaufman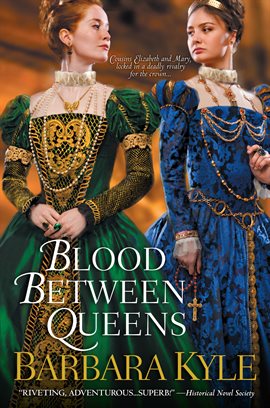 Blood Between Queens – or other titles by Barbara Kyle
Circle of Pearls – or other titles by Rosalind Laker
Eleanor the Queen – or other titles by Norah Lofts
Wolf Hall – or other historical titles by Hilary Mantel
The Secret Diary of Anne Boleyn – or other titles by Robin Maxwell
Queen of the Summer Country – or other titles by Rosalind Miles
To Serve a King – or other titles by Donna Russo Morin
The Time Traveler's Guide to Elizabethan England: A Handbook for Visitors to the Fourteenth Century (942.03 Mor) – or other non-fiction history volumes by Ian Mortimer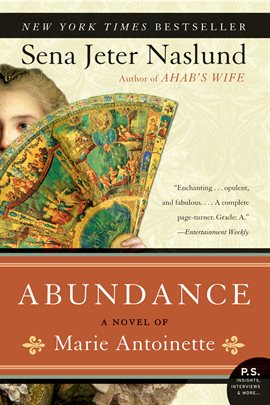 Abundance: A Novel of Marie Antoinette – or other titles by Sena Jeter Naslund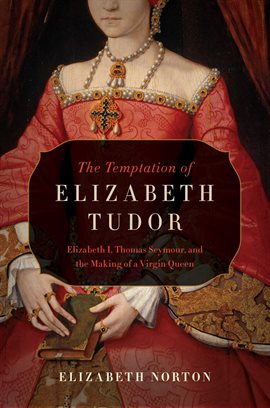 The Temptation of Elizabeth Tudor: Elizabeth I, Thomas Tudor and the Making of a Virgin Queen – or other titles by Elizabeth Norton
Here be Dragons – or other titles by Sharon Kay Penman
Murder Most Royal – or other titles by Jean Plaidy (one of the 8 pen names of Eleanor Burford Hibbert)
Dissolution – or others by C.J. Sansom (mystery series set in Tudor era)
Duchess – or other titles by Susan Holloway Scott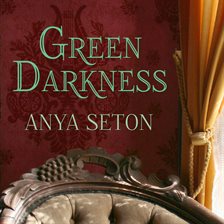 Green Darkness – or other titles by Anya Seton
A Rose for the Crown – or other titles by Anne Easter Smith
Fatal Majesty – or other titles by Reay Tannahill
Farewell, My Queen – or other titles by Chantal Thomas
Additional authors not in the Lincoln City Libraries' holdings:
Laurien Gardner
Posie Graeme-Evans (the libraries have titles by this author but not in this historical style)
The Love Letters of Henry VIII to Anne Boleyn by Henry VIII
posted to BookGuide in December 2022 | sdc
Save