If You Like Colleen Hoover…
Try These Authors/Titles
Colleen Hoover's first few novels were self-published — in fact, she has said her very first novel, Slammed, was written without any expectation of it being published at all! However after her first few self-published titles had appeared, one was given a 5-star review by a popular online book reviewer, and, not-long-after, publisher Atria took on Hoover as a client, reprinting her previously self-published works, and serving as the publishing house for several of her new titles (she has also been published by Montlake Romance and Grant Central Publishing).
Hoover is a prolific writer, with nearly two dozen books published in the past 10-11 years.Hoover's writing style varies a bit from series to series, not to mention throughout her many stand-alone novels. Most have suspense or psychological thriller elements, many have romantic elements, but throughout them all, they are filled with human, flawed, and recognizable characters. Many of her characters are survivors of some kind of personal trauma, and they often bond over helping each other learn to cope.
Her 2016 novel, It Ends With Us, is a bit darker, with a central character dealing with a history of domestic abuse, and it became her best-selling novel to date. Throughout her writing career, Hoover has been savvy in making use of the "social media of the day" to promote herself. In 2021, users of social media video-sharing app TikTok, in the #BookTok category, increased Hoover's visibility and sales figures, with numerous video reviews and commentaries on her works, particularly those with a Young Adult appeal. In fact, Colleen Hoover ended up the bestselling novelist for the year 2022, with 14.3 million copies of her books sold that year — more than James Patterson, J.K. Rowling, Stephen King and John Grisham combined.
Because each of Hoover's novels (or series) are a little different from each other, and she writes for both Adults and Young Adults, we've organized this If You Like… list in a different way than most of the other Readalikes lists here on BookGuide. First, you will find recommendations similar to some of Hoover's most noteworthy novels. At the end of this booklist, you will find a list of additional novels that may appeal to Hoover's fans in a general sense, without specifically being close in style to any individual Hoover title.
The author names (and titles) in the list below are hotlinked to their holdings in our catalog, so that you may check on the availability of their titles in print, audio or downloadable formats.
---
Titles like Hoover's Verity
Psychological suspense, featuring unreliable narrators, and secrets revealed:
When No One Is Watching
by Alyssa Cole
Cole
The Name She Gave Me
by Betty Culley
YA Culley
Sometimes I Lie
by Alice Feeney
The Agathas
by Kathleen Glasgow
YA Glasgow
An Anonymous Girl
by Greer Hendricks
A Good Girl's Guide to Murder
by Holly Jackson
YA Jackson
The Plot
by Jean Hanff Korelitz
Local Woman Missing
by Mary Kubica
We Were Liars
by E. Lockhart
YA PB Lockhart

Bad at Love
by Gabriela Martins
Downloadable Audiobook only
The Silent Patient
by Alex Michaelides
The Stepping Off Place
by Cameron Kelly Rosenblum
YA Rosenblum
---
Titles like Hoover's Reminders of Him
Romance, Shared Grief, Brooding Characters:
A Princess in Theory
by Alyssa Cole
Wrecked
by Heather Henson
YA Henson
The One You Fight For
by Roni Loren
Things We Never Got Over
by Lucy Score
The Girls I've Been
by Tess Sharpe
YA Sharpe
---
Titles like Hoover's It Ends With Us
Heartwrenching, Romance, Domestic Abuse: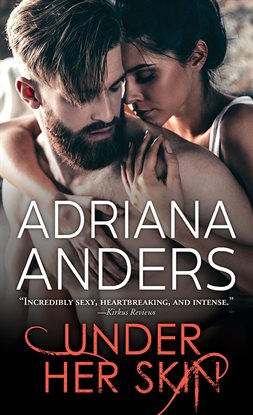 Under Her Skin
by Adriana Anders
Some Mistakes Were Made
by Kristin Dwyer
YA Dwyer
You Made a Fool of Death With Your Beauty
by Akwaeke Emezi
Looking for Alaska
by John Green
YA PB Green
See also: If You Like John Green… here on BookGuide!
The Good Girl Complex
by Elle Kennedy
Love and Other Words
by Christina Lauren
Meet Me in the Middle
by Alex Light
YA Light
Under Currents
by Nora Roberts
The Light We Lost
by Jill Santopolo
In Five Years
by Rebecca Serle
Say You Still Love Me
by K.A. Tucker
---
Titles like Hoover's Ugly Love
Steamy Romance and Unlikely Matches: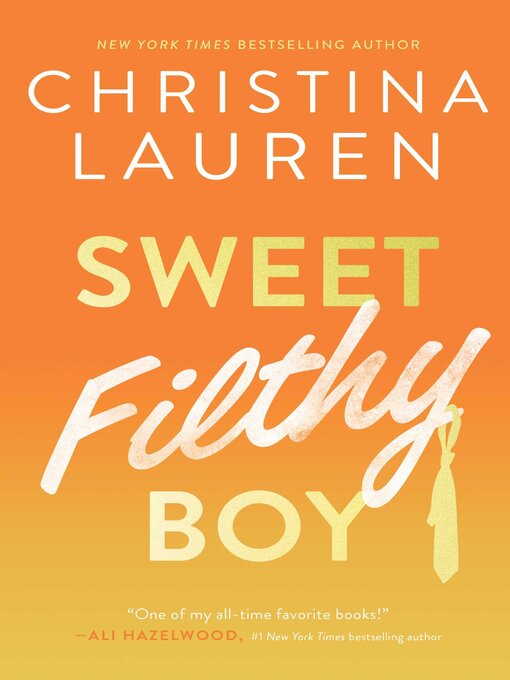 Sweet Filthy Boy
by Christina Lauren
---
Titles like Hoover's Maybe Someday
Friendship, Betrayal, Romance

Every Other Weekend
by Abigail Johnson
YA Johnson
Don't Date Rosa Santos
by Nina Moreno
YA Moreno
Breathe and Count Back From Ten
by Natalya Sylvester
YA Sylvester
---
Titles like Hoover's November 9
Coming of Age Romance, Yearly Reunions/Chance Meetings:
A Year to the Day
by Robin Benway
YA Benway
Every Summer After
by Carley Fortune
See You Yesterday
by Rachel Lynn Solomon
Who Do You Love?
by Jennifer Weiner
The Sun is Also a Star
by Nicola Yoon
YA Yoon
---
>
Slammed
Complicated relationships between young adults seeking stability in a chaotic world


A Different Blue
by Amy Harmon
E-book
---
Other Readalikes in General:
(alphabetical order by author, adult fiction unless otherwise indicated)
The Poet X
by Elizabeth Acevedo
YA Acevedo
The Spanish Love Deception
by Elena Armas
Razorblade Tears
by S.A. Cosby
Saint Anything
by Sarah Dessen
YA Dessen
The Death of Vivek Oji
by Akwaeke Emezi
Confessions of an Alleged Good Girl
by Joya Goffney
YA Goffney
The Summer I Turned Pretty
by Jenny Han
YA PB Han
The Love Hypothesis
by Ali Hazelwood
The Heart Principle
by Helen Hoang
Beautiful Player
by Christina Lauren
Five Feet Apart
by Rachael Lippincott
YA Lippincott
One Last Stop
by Casey McQuistion
The Sea of Tranquility
by Katja Millay
Everything I Never Told You
by Celeste Ng
One True Loves
by Taylor Jenkins Reid
The Edge of Never
by J.A. Redmerski
Under Currents
by Nora Roberts
Archer's Voice
by Mia Sheridan
They Both Die at the End
by Adam Silvera
YA PB Silvera

You've Reached Sam
by Justin Thao
Second First Impressions
by Sally Thorne
Say You Still Love Me
by K.A. Tucker
Seven Days in June
by Tia Williams
Everything, Everything
by Nicola Yoon
YA Yoon
Instructions for Dancing
by Nicola Yoon
YA Yoon
posted to BookGuide in January 2023 | LN/SDC
Save