If You Like Downton Abbey…
Try These Authors/Titles/DVDs
Downton Abbey has proved to be one of the biggest successes the PBS television network has had since the early days of Upstairs, Downstairs, back in the mid-1970s. Both of these British series focus on the differences and similarities in the social classes in England, and specifically how they interacted, in a different era. In the case of Downton Abbey, the stories focus on the aristocratic Crawley family and their servants, at the fictional Yorkshire country estate called Downton Abbey. The the first season began with the sinking of the Titanic in 1912, and covers the years leading up to the Great War. The second season covers the years of WWI. A third season is in production. Filled with drama, humor and pathos, Downton Abbey tackles issues both lightweight and heavy, particularly in its coverage of The Great War.
Library customers have been asking about works, both in print and on DVD, that would capture the style and tone of Downton Abbey. This booklist includes both fiction and non-fiction, covering the era and types of storylines that Downton Abbey excells at. You will find fiction that deals with family sagas and class struggles, novels set in the period of British history ruled by George V, characters coping with the crisis of the war years, and outstanding examples of British television mini-series that capture the lives of British aristocrats and working class figures. We also include a number of non-fiction titles that deal with life in England in the early 20th century — English Country Houses, the lives of servants, the British Empire during the War Years, etc.
In compiling this list, we've included a number of titles which are not currently owned by the Lincoln City Libraries. These appear here for the sake of providing additional reading and viewing suggestions for titles that may be more obscure or possibly out-of-print. All books and DVDs owned by Lincoln City Libraries are hotlinked to their entries in our library catalog, so that you may check on their current availability. If you see a title on this list that is not hotlinked to our collection, please consider ordering it through our Interlibrary Loan department.
Directly related to Downton Abbey
Downton Abbey
created by Jullian Fellowes [DVD Downton]
Set in an Edwardian country house in 1912, Downton Abbey portrays the lives of the Crawley family and the servants who work for them. In the drawing rooms, library, and beautiful bedrooms, with their tall windows looking across the park, lives the family, but below stairs are other residents, the servants, as fiercely possessive of their ranks as anyone above.
Downton Abbey 2
by Jullian Fellowes [DVD Downton]
Season two returns as the Great War rages across Europe, and not even the serene Yorkshire countryside is free from its effects. The men and women of Downton are doing their part both on the front lines and the home front, but the intensity of war only serves to inflame the more familiar passions of love, loss, blackmail, and betrayal.
Downton Abbey 3
by Jullian Fellowes [DVD Downton]
The War is over and a long-awaited engagement is on, but all is not tranquil at Downton Abbey as wrenching social changes, romantic intrigues, and personal crises grip the majestic English country estate for a third thrilling season. In the wake of World War I, Robert, Earl of Grantham, sticks to his duty to maintain Downton more firmly than ever.
Downton Abbey 4
by Jullian Fellowes [DVD Downton]
1922. Six months after Matthew's tragic death, his loss is still felt throughout Downton Abbey. Mary struggles to face a new future with her fatherless child, and is encouraged by the family to pick up the pieces. Accepting a new role on the estate, the now-eligible Mary also finds herself the reluctant object of attention from a number of eager suitors. With the twenties in full swing and the tides of change sweeping through Downton, Rose's continued attraction to the bright lights of London spells trouble for the Crawleys, and Edith's budding relationship with Michael Gregson is threatened by events beyond her control. Meanwhile, below stairs, passions run high and young hearts look set to be broken.
Downton Abbey 5
by Jullian Fellowes [DVD Downton]
As Season Five begins in 1924, the radio is the latest miracle, a new Labour government heralds changes through the land, and Downton's traditional ways are besieged on all fronts. Robert, Mary, and Branson must navigate these shifting sands together to ensure the future of the estate for generations to come. As Branson finds himself playing a more crucial role at Downton than ever before, he can't help but question his place in the world. Mary is finally coming to accept that she would like to marry again, but will she ever be able to find the same happiness that she had with Matthew? And with no news of her beloved Gregson, Edith suffers under the burden of her terrible secret. Downstairs, all of the servants must consider what effect social changes may have on their working lives. No one, Mr. Carson to Daisy, will be left unaffected. The Crawley family and the servants who work for them remain inseparably intertwined as they rise to meet the new challenges of the day.
Downton Abbey 6
by Jullian Fellowes [DVD Downton]
The year is 1925. Momentous changes threaten the great house, its owners, and its servants, while past scandals continue to loom. Return to the sumptuous setting of Downton Abbey for the sixth and final season to discover what will finally become of the Crawley family, and the servants who work for them, as they face new challenges and begin forging different paths in a rapidly changing world. Secrets and rifts threaten the unity of the family, while those below stairs continue to navigate social changes which put their futures in jeopardy.
Downton Abbey Soundtrack
by Alastair King [Compact Disc 782.14 Dow]
As the title suggests, this is original music composed for the television series Downton Abbey, released in 2011, so therefore containing music from only the first season of the series.
The World of Downton Abbey
by Jessica Fellowes [791.457 DowYf]
A companion book to the popular British series about the aristocratic Crawley family and their servants offers insights into the story and characters and background information on British society in the early years of the twentieth century.
Lady Almina and the Real Downton Abbey: The Lost Legacy of Highclere Castle
by The Countess of Carnarvon [Biography Carnarvon]
Tells the story behind Highclere Castle, the real-life inspiration and setting for Julian Fellowes's Emmy Award-winning PBS show, and the life of one of its most famous inhabitants, Lady Almina, the 5th Countess of Carnarvon.
Below Stairs: The Classic Kitchen Maid's Memoir That Inspired "Upstairs, Downstairs" and "Downton Abbey"
by Margaret Powell [Biography Powell]
This work is a kitchen-maid's through-the-key hole memoir of life in the great houses of England. At fifteen, she arrived at the servants' entrance to begin her life as a kitchen maid in 1920s England. The lowest of the low, her world was one of stoves to be blacked, vegetables to be scrubbed, mistresses to be appeased, and even bootlaces to be ironed. Work started at 5:30 am and went on until after dark. In this memoir, the author tells her tales of service with wit, warmth, and a sharp eye. From the gentleman with a penchant for stroking housemaids' curlers, to raucous tea dances with errand boys, to the heartbreaking story of Agnes the pregnant under-parlourmaid, fired for being seduced by her mistress's nephew, this book evokes the long vanished world of masters and servants portrayed in Downton Abbey and Upstairs, Downstairs. This is the remarkable true story of an indomitable woman, who, though her position was lowly, never stopped aiming high.
The following novels, movies, and tv-series-on-DVD feature similarities to Downtown Abbey in style, tone, setting, period and/or subject matter
Aristocrats [DVD]
Paints an intimate portrait of the 18th-century upper-class life in England and Ireland through the eyes of four beautiful high-born sisters. Well-educated, strong-minded, and distinctly individual, they take charge of their own lives, tempting scandal with their unconventional ideas about love, marriage, education, and fidelity.
Pride & Prejudice
based on the book by Jane Austen [DVD Pride]
Mr. Bennet is an English gentleman living in Hartfordshire with his overbearing wife and 5 daughters. There is the beautiful Jane, the clever Elizabeth, the bookish Mary, the immature Kitty and the wild Lydia. Unfortunately, if Mr. Bennet dies their house will be inherited by a distant cousin whom they have never met. The family's future happiness and security is dependent on the daughters making good marriages. Life is uneventful until the arrival in the neighbourhood of the rich gentleman Mr. Bingley, who rents a large house so he can spend the summer in the country. Mr Bingley brings with him his sister and the dashing, rich, but proud Mr. Darcy. Love soon buds for one of the Bennet sisters, while another sister may have jumped to a hasty prejudgment. For the Bennet sisters many trials and tribulations stand between them and their happiness.
Northrop Hall
by Margaret Bacon
The first volume in a spellbinding family saga, which bears comparison with the best of Rosamunde Pilcher or Elizabeth Jane Howard In the first decade of the twentieth century, life at Northrop Hall carries on much as it has done for centuries. Dowager Lady Arndale presides over the smooth running of the house, whilst her son Charles manages the vast estate and Nanny Stone rules the roost in the nursery. Diana Arndale, just sixteen and back from finishing-school in Paris, looks forward with giddy excitement to her coming-out in London, as the protegee of her glamorous Aunt Selina. It is a well-ordered, comfortable, predictable existence, in which master and servant each knows his place. But the storm-clouds are gathering over Europe, and with the outbreak of 'The War To End Wars', the world of the Arndales and their servants is turned upside down. Life will never be the same again, for any of them…
Life Class
by Pat Barker
It is the spring of 1914 and a group of young students have gathered in an art studio for a life-drawing class. Paul Tarrant and Elinor Brooke are two parts of an intriguing love triangle and, in the first days of war, they turn to each other. As spring turns to summer, Paul volunteers for the Belgian Red Cross and tends to wounded, dying soldiers from the front line. By the time he returns, Paul must confront the fact that life and love will never be the same for him again.
Regeneration
by Pat Barker
In 1917 Siegfried Sasson, noted poet and decorated war hero, publicly refused to continue serving as a British officer in World War I. His reason: the war was a senseless slaughter. He was officially classified "mentally unsound" and sent to Craiglockhart War Hospital. There a brilliant phsychiatrist, Dr. William Rivers, set about restoring Sassoon's "sanity" and sending him back to the trenches. This novel tells what happened as only a novel can. It is a war saga in which not a shot is fired. It is a story of a battle for a man's mind in which only the reader can decide who is the victor, who the vanquished, and who the victim. It is one of the most amazing feats of fiction of our time.
Berkeley Square [DVD] original series, written for the screen [DVD Berkeley]
Berkeley Square is a warm-hearted family drama set in turn-of-the-century London, where three young girls come together as nannies and grow to be friends. Matty is a tough East End girl who has worked her way up the domestic ladder of London society's finest families. Spirited Hannah flees to London with her child after falling disastrously in love with the eldest son of a grand Yorkshire family. Generous, yet naive, farm-girl Lydia becomes a nanny in a forward-thinking family light years from her own. Over the course of time, the three young nannies become enmeshed in each other's lives as they manage through the unpredictable twists and turns of love, happiness and secrets in the posh world of Berkeley Square.
Bramwell [DVD] original series, written for the screen [DVD Bramwell]
Bramwell follows the fortunes of Dr. Eleanor Bramwell in her pursuit of public health and private amours in Victorian-era London. Feisty and unconventional, her sights are set on becoming a leading surgeon, an ambition unheard of for women in Victorian society. Four seasons.
The Children's Book
by A.S. Byatt
When Olive Wellwood's oldest son discovers a runaway named Philip sketching in the basement of the new Victoria and Albert Museum–a talented working-class boy who could be a character out of one of Olive's magical tales–she takes him into the storybook world of her family and friends–a world that conceals more treachery and darkness than Philip has ever imagined and that will soon be eclipsed by far greater forces.
Falling Angels
by Tracy Chevalier
In 1901 London, as the precise social order of the Victorian era winds down and the forward-looking Edwardian order takes wing, three strangers meet in the city's stony Highgate Cemetery. Beautiful Lavinia revels in the elaborate trappings of the past. Plain Maude strives to shape the future. Simon Fields, a boy their age, is bound by poverty and profession to the cemetery. As they explore the prejudices and flaws of a changing time, they bring their very different families together and ultimately discover that their fates are intertwined.
Paths of Glory [DVD] based on the novel by Humphrey Cobb
The French General Staff, safely behind the lines, sends orders for what amounts to a suicide mission. To cover up their fatal blunder, three soldiers are arrested and made scapegoats. Captures the spirit of Humphrey Cobb's novel in presenting a harsh attack on the futility of war in general and World War I in particular. A blistering indictment of military politics.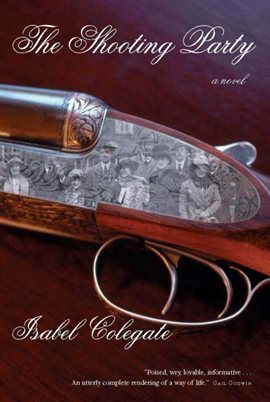 The Shooting Party
by Isabel Colegate
While Europe stands on the brink of a World War in Autumn 1913, Sir Randolph Nettleby hosts a weekend of shooting on his estate for European aristocrats.
The Shooting Party [DVD] based on the novel by Isabel Colegate
While Europe stands on the brink of a World War in Autumn 1913, Sir Randolph Nettleby hosts a weekend of shooting on his estate for European aristocrats.
The Glass Virgin
by Catherine Cookson
Annabella Lagrange had the kind of childhood that most can only dream about. The only child of an aristocratic couple, raised on their magnificent estate in the English countryside, she was loved by her parents and coddled by servants who acquiesced to her every whim. She was allowed to do anything she wanted, except, of course, to stray too far from her wing of the house. But her seclusion didn't concern her too much, because when she grew up, she planned to marry her handsome cousin Stephen and live happily ever after. However, on the morning of her tenth birthday, Annabella ventured farther than she'd ever gone before. Overcome with curiosity, she opened a forbidden door that led into her father's private quarters, and what she found there showed her with shocking clarity that her father was not the man she thought he was. And though she couldn't know it at the time, the events of that day set in motion the uncovering of a secret that had been kept for many years. So begins the remarkable story of Annabella Lagrange, a sensitive, beautiful young woman who was raised as a lady. But when she turns eighteen, she learns the surprising circumstances of her birth, and her entire world quietly crashes around her. Suddenly she's forced from the genteel surroundings of her youth into the rough, lower-class society of Victorian England, where only her quick wit and determination can save her from starvation.
The Fitzosbornes in Exile [YA Cooper] by Michelle Cooper
In January 1937, as Sophia FitzOsborne continues to record in her journal, the members of Montmaray's royal family are living in luxurious exile in England but, even as they participate in the social whirl of London parties and balls, they remain determined to free their island home from the occupying Germans despite growing rumors of a coming war that might doom their country forever.
The Fox's Walk
by Annabel Davis-Goff
Alice Moore is eight years old and has just been left in the care of her autocratic grandmother at Ballydavid, a lovely old house in the south of Ireland. It is 1915, the First World War has just entered its second year, and, in Ireland, Nation-alists are edging toward revolution. Often lonely and homesick, living in a rigid old-fashioned household where propriety is all-important, Alice pieces together the world around her from overheard conversations, servants' gossip, and her own quiet observations. She soon realizes that her family's privilege is maintained at great cost to others. With the war always in the background, blood is spilled closer to home, and tensions mount. Divided in her loyalties and affections, Alice must choose between her heritage of privilege, her growing moral conscience, and the demands of the future.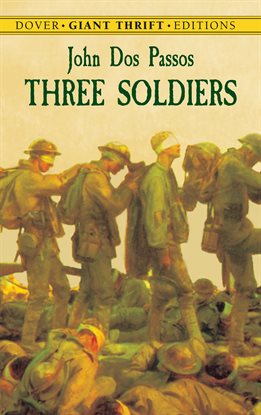 Three Soldiers
by John Dos Passos
One of the great antiwar books in American literature, John Dos Passos's brutally realistic novel of World War I is chillingly contemporary in its portrayal of men stripped of their free will by the mindless violence of war. Focusing on John Andrews, a Harvard aesthete who joins the army out of idealism, and his two buddies, a workingclass Italian American and an Indiana farm boy, Dos Passos portrays their disillusionment with the tyranny, red tape, and boredom of the military. Goaded beyond endurance, they react with bitterness, rage, and ultimately, for one, murder.
The Edwardians
directed by [various directors] [DVD Edwardians]
The Edwardian period, beginning with Edward VII's ascent to the throne in 1901 and ending with World War I, was an era of rapid industrialization, pioneering artistic and literary achievements, and great social and political upheaval. It is filled with captivating characters who left their mark upon British society and the world at large. This 8-part BBC series profiles the movers and the shakers who exemplify the era's progressive spirit as well as its colorful eccentricities.
Daniel Deronda
based on the book by George Eliot [DVD Eliot]
Daniel Deronda is a sensitive, intelligent, young man haunted by secrets that shroud his birth. Gwendolen Harleth is a beautiful gambler short on cash. When the two meet, sparks fly.
Birdsong
by Sebastian Faulks
Published to international critical and popular acclaim, this intensely romantic yet stunningly realistic novel spans three generations and the unimaginable gulf between the First World War and the present. As the young Englishman Stephen Wraysford passes through a tempestuous love affair with Isabelle Azaire in France and enters the dark, surreal world beneath the trenches of No Man's Land, Sebastian Faulks creates a world of fiction that is as tragic as A Farewell to Arms and as sensuous as The English Patient. Crafted from the ruins of war and the indestructibility of love, Birdsong is a novel that will be read and marveled at for years to come.
Past Imperfect
by Julian Fellowes, creator of Downton Abbey
"Damian Baxter was a friend of mine at Cambridge. We met around the time when I was doing the Season at the end of the Sixties. I introduced him to some of the girls. They took him up, and we ran about together in London for a while…." Nearly forty years later, the narrator hates Damian Baxter and would gladly forget their disastrous last encounter. But if it is pleasant to hear from an old friend, it is more interesting to hear from an old enemy, and so he accepts an invitation from the rich and dying Damian, who begs him to track down the past girlfriend whose anonymous letter claimed he had fathered a child during that ruinous debutante season. The search takes the narrator back to the extraordinary world of swinging London, where aristocratic parents schemed to find suitable matches for their daughters while someone was putting hash in the brownies at a ball at Madame Tussaud's. It was a time when everything seemed to be changing—and it was, but not always quite as expected.
Snobs
by Julian Fellowes, creator of Downton Abbey
Edith Lavery, an English blonde with large eyes and nice manners, is the daughter of an accountant. While visiting with his parents' stately home as a paying guest, Edith meets Charles, the Earl Broughton and heir to the Marquess of Uckfield, who is considered one of the most eligble young aristocrats around. When he proposes, Edith accepts. But is she really in love with Charles, or with his title, his position, and all that goes with it?
The Fall of Giants
by Ken Follett
Follows the fates of five interrelated families–American, German, Russian, English and Welsh–as they move through the world-shaking dramas of World War I, the Russian Revolution and the struggle for women's suffrage
Parade's End
by Ford Maddox Ford
Ford Madox Ford's masterpiece, a tetralogy set in England during World War I, is widely considered one of the best novels of the twentieth century. First published as four separate novels (Some Do Not . . ., No More Parades, A Man Could Stand Up—, and The Last Post) between 1924 and 1928, Parade's End explores the world of the English ruling class as it descends into the chaos of war. Christopher Tietjens is an officer from a wealthy family who finds himself torn between his unfaithful socialite wife, Sylvia, and his suffragette mistress, Valentine.
Howards End
by E.M. Forster
Tells the story of the idealistic, independent and highly educated Schlegel sisters and their tangled relationships with a rich businessman and his family, and with an unhappily married young bank clerk.
Howards End [DVD] based on the novel by E.M. Forster
Tells the story of the idealistic, independent and highly educated Schlegel sisters and their tangled relationships with a rich businessman and his family, and with an unhappily married young bank clerk.
A Room With a View
by E.M. Forster
Lucy Honeychurch and her nervous chaperone embark on a grand tour of Italy. Alongside sweeping landscapes, Lucy encounters a suspect group of characters (socialist Mr. Emerson and his working-class son George, in particular) who both surprise and intrigue her. When piqued interest turns to potential romance, Lucy is whisked home to England, where her attention turns to Cecil Vyse. But now, with a well-developed appetite for adventure, will Lucy make the daring choice when it comes to love?
A Room With a View
directed by Andrew Davies [DVD Room]
Lucy Honeychurch and her nervous chaperone embark on a grand tour of Italy. Alongside sweeping landscapes, Lucy encounters a suspect group of characters (socialist Mr. Emerson and his working-class son George, in particular) who both surprise and intrigue her. When piqued interest turns to potential romance, Lucy is whisked home to England, where her attention turns to Cecil Vyse. But now, with a well-developed appetite for adventure, will Lucy make the daring choice when it comes to love? Andrew Davies offers a new adaptation of the E.M. Forster classic.
The Forsyte Saga
by John Galsworthy
Drama of the family life and loves of an upper-middle-class Victorian family.
The Forsyte Saga
by John Galsworthy [DVD Forsyte]
Drama of the family life and loves of an upper-middle-class Victorian family.
Cranford
by Elizabeth Gaskell
Cranford, in 1842, is a market town in northwest England. It is a place governed by etiquette, custom and above all, an intricate network of ladies. It seems that life has always been conducted according to their social rules. For spinsters Deborah Jenkyns, the arbiter of correctness, and Matty, her demurring sister, the town is a hub of intrigue. Handsome new doctor Frank Harrison has arrived from London; a retired Captain and his daughters move in across the street and preparations for Lady Ludlows garden party are underway. The town has some secrets which are about to be revealed. But news comes that shakes the town, a railway line from Manchester is coming to Cranford.
Cranford [DVD] based on the novel by Elizabeth Gaskell
Cranford, in 1842, is a market town in northwest England. It is a place governed by etiquette, custom and above all, an intricate network of ladies. It seems that life has always been conducted according to their social rules. For spinsters Deborah Jenkyns, the arbiter of correctness, and Matty, her demurring sister, the town is a hub of intrigue. Handsome new doctor Frank Harrison has arrived from London; a retired Captain and his daughters move in across the street and preparations for Lady Ludlows garden party are underway. The town has some secrets which are about to be revealed. But news comes that shakes the town, a railway line from Manchester is coming to Cranford.
Wives & Daughters
based on the book by Elizabeth Gaskell [DVD Gaskell]
Sweet Molly Gibson was living life pleasantly when her widowed father decides that, for the good of his daughter, he must remarry. In comes Claire and Molly's life is turned upside down by the usually well meaning but off-the-mark Claire, who insists on things being done the proper way. Added to the stew is Claire's beautiful, educated daughter Cynthia, and the Hamleys, a well-to-do family headed by a squire who is not happy about the romantic interests of his sons.
The Luxe
by Anna Godberson [YA, j or YA PB Godberson]
In Manhattan in 1899, five teens of different social classes lead dangerously scandalous lives, despite the strict rules of society and the best-laid plans of parents and others.
The American Heiress
by Daisy Goodwin
Be careful what you wish for. Traveling abroad with her mother at the turn of the twentieth century to seek a titled husband, beautiful, vivacious Cora Cash, whose family mansion in Newport dwarfs the Vanderbilts', suddenly finds herself Duchess of Wareham, married to Ivo, the most eligible bachelor in England. Nothing is quite as it seems, however: Ivo is withdrawn and secretive, and the English social scene is full of traps and betrayals. Money, Cora soon learns, cannot buy everything, as she must decide what is truly worth the price in her life and her marriage.
Gosford Park
directed by Robert Altman [DVD Gosford]
Drama set at the country estate of Sir William McCordle in 1932, showing the lives of upstairs guests and downstairs servants at a hunting party weekend when one of the group is murdered. Written by Julian Fellowes, creator of Downton Abbey.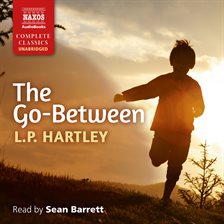 The Go-Between
by L.P. Hartley
Summering with a fellow schoolboy on a great English estate, Leo, the hero of L. P. Hartley's finest novel, encounters a world of unimagined luxury. But when his friend's beautiful older sister enlists him as the unwitting messenger in her illicit love affair, the aftershocks will be felt for years. The inspiration for the brilliant Joseph Losey/Harold Pinter film starring Julie Christie and Alan Bates, The Go-Between is a masterpiece—a richly layered, spellbinding story about past and present, naiveté and knowledge, and the mysteries of the human heart.
Upstairs, Downstairs: The Classic Original Mini-Series
directed by John Hawkesworth [DVD Upstairs] (1975 version)
Upstairs, the Bellamy family negotiated the scandals and successes of the English aristocracy. Downstairs, their loyal and lively servants showed far less reserve when confronting the challenges of their lives. Together, their stories made TV magic.
Upstairs, Downstairs: The Complete First Season
directed by John Hawkesworth [DVD Upstairs] (2010 version)
One of the most loved television series of all time is brought back to life with a fresh cast and sumptuous production values. It's 1936, and six years since parlormaid Rose left 165 Eaton Place, fate brings her back, as housekeeper to its new owners: Sir Hallam and his wife Lady Agnes, and Maud, Lady Holland, his mother. Rose soon finds she has her work cut out as she recruits a new 'downstairs' family to help run the elegance and finery of the 'upstairs' world. Both upstairs and downstairs, it soon becomes apparent there lies a labyrinth of secrets, lies and scandal. Set against the historical backdrop of a Britain with a new King, with sexual, social and political tensions, this new series provides an evolving take on the master-servant relationship.
A Farewell to Arms
by Ernest Hemingway
It is the unforgettable story of an American ambulance driver on the Italian front and his passion for a beautiful English nurse. Hemingway's frank portrayal of the love between Lieutenant Henry and Catherine Barkley, caught in the inexorable sweep of war, glows with an intensity unrivaled in modern literature, while his description of the German attack on Caporetto of lines of fired men marching in the rain, hungry, weary, and demoralized is one of the greatest moments in literary history.
The House of Eliott
[DVD House]
Two beautiful sisters born to privilege are suddenly left penniless. With talent and hard work, they struggle their way to the top of the fashion world.
The Light Years
by Jane Elizabeth Howard
In 1937, the coming war is only a distant cloud on Britain's horizon. As the Cazalet households prepare for their summer pilgrimage to the family estate in Sussex, readers meet Edward, in love with but by no means faithful to his wife Villy; Hugh, wounded in the Great War; Rupert, who worships his lovely child-bride Zoe; and Rachel, the spinster sister.
Losing Julia
by Jonathan Hull
An epic story of love found and lost, Losing Julia begins in 1928 at the dedication of a memorial to the great War in France. American Patrick Delaney has come to mourn his fallen comrades, especially his best friend, Daniel. When he sees a woman standing alone in the crowd, he realizes she must be Julia, Daniel's lover. Though Patrick is married, he and Julia fall desperately in love during the brief but unforgettable time they spend exploring the still haunted and battle-scarred countryside. Struggling to reconcile their love with the legacy of war and life's obligations, Julia and Patrick cling to each other until one fateful step, when Patrick loses Julia, perhaps never to find her again. From the vicious savagery of trench warfare to the sometimes comic and often tragic indignities of life in a nursing home, Jonathan Hull tells a remarkable story of memory and desire, history and destiny—and of the people who slip from our grasp, only to hold us forever.
Flirting With Destiny
by Sara Hylton
A First World War saga from a much-loved author – Summer, 1914. As the storm clouds gather over Europe, four privileged young women prepare to leave school and embark on adult life. But for Louise, Imogen, Cora and Miranda, the outbreak of war will change everything. Instead of foreign holidays and glamorous parties, leading to marriage and babies, they must learn to adjust to a new and very different world. The difficult years ahead test their characters to the full, and strain their once-strong friendship…
A Countess Below Stairs
by Eva Ibbotson [YA or jPB Ibbotson]
After the russian revolution turns her world topsy-turvy, Anna, a young russian countess, has no choice but to flee to england. penniless, Anna hides her aristocratic background and takes a job as servant in the household of the esteemed westerholme family, armed only with an outdated housekeeping manual and sheer determination. Desperate to keep her past a secret, Anna is nearly overwhelmed by her new duties—not to mention her instant attraction to rupert, the handsome earl of westerholme. to make matters worse, rupert appears to be falling for her as well. As their attraction grows stronger, Anna finds it more and more difficult to keep her most dearly held secrets from unraveling. And then there's the small matter of rupert's beautiful and nasty fiancée…
The Remains of the Day
by Kazuo Ishiguro
The story of blind devotion and repressed love between a fanatically proper butler and a high-spirited, strong-minded young housekeeper employed by a British lord who is unwittingly a Nazi dupe.
The Remains of the Day
by Kazuo Ishiguro [DVD Remains]
The story of blind devotion and repressed love between a fanatically proper butler and a high-spirited, strong-minded young housekeeper employed by a British lord who is unwittingly a Nazi dupe.
The Beekeeper's Apprentice
by Laurie R. King
Edgar Award-winning author Laurie R. King again proves her flair for tantalizing mystery in this first novel of an acclaimed series. Long since retired from his observations of criminal humanity, Sherlock Holmes is engaged in a reclusive study of honeybee behavior on the Sussex Downs. Never did he expect to meet an intellect to match his own–until he made the acquaintance of a very modern 15-year-old girl whose mental acuity is equaled only by her audacity, tenacity, and unconventional taste for trousers and cloth caps. Under the master detective's sardonic instruction, Miss Mary Russell hones her talent for deduction, disguises, and danger–in the chilling case of a landowner's mysterious fever, and in the kidnapping of an American senator's daughter in the wilds of Wales. But her ultimate challenge is yet to come. A near-fatal bomb on her doorstep–and another on Holmes's–sends the two sleuths on the trail of a villain whose machinations scatter meaningless clues and seem utterly without motive. The bomber's objective, however, is quite clear: to end Russell and Holmes's partnership…and their lives.
Atonement
by Ian McEwan
In 1935, thirteen-year-old fledgling writer Briony Tallis and her family live a life of wealth and privilege in their enormous mansion. On the warmest day of the year, the country estate takes on an unsettling hothouse atmosphere, stoking Briony's vivid imagination. Robbie Turner, the educated son of the family's housekeeper, carries a torch for Briony's headstrong older sister Cecilia. He hopes that Cecilia has comparable feelings. All it will take is one spark for this relationship to combust. When it does, Briony – who has a crush on Robbie, is compelled to interfere. She goes so far as to accuse Robbie of a crime he did not commit. Cecilia and Robbie declare their love for each other, but, ultimately, he is arrested. Briony bears false witness and the course of three lives is changed forever. As Briony grow older, she continues to seek forgiveness for her childhood misdeed. Through a terrible and courageous act of imagination, she finds the path to her uncertain atonement, and to an understanding of the power of enduring love.
The Crimson Rooms
by Katherine McMahon
Still haunted by the death of her brother James seven years ago in World War I, Evelyn Gifford is shocked when a young nurse named Meredith and her six-year-old son appear on her London doorstep. Meredith claims the child is James's son, and the grief-stricken Evelyn welcomes them into her home. At the same time Evelyn, a struggling attorney, is defending a veteran charged with murdering his wife. She believes her client is innocent, just as she suspects there is more to the story of her "nephew" than meets the eye.
Lost Crown
by Sarah Miller
Olga, Tatiana, Maria, and Anastasia. Like the fingers on a hand—first headstrong Olga, then Tatiana the tallest, Maria most hopeful for a ring, and Anastasia the smallest. These are the daughters of Tsar Nicholas II, grand duchesses living a life steeped in tradition and privilege. They are young women each on the brink of starting her own life. The summer of 1914 is that precious last wink of time when they can still be sisters together—who link arms and laugh, sisters who share their dreams and worries, and who flirt with the officers of their imperial yacht. But in a gunshot the future changes—for these sisters and for Russia. As World War I ignites across Europe, political unrest sweeps Russia. First dissent, then disorder, mutiny—and revolution. For Olga, Tatiana, Maria, and Anastasia, the end of their girlhood collides with the end of more than they ever imagined. At the same time hopeful and hopeless, naÏve and wise, the voices of these sisters become a chorus singing the final song of this great empire. Impeccably researched and utterly fascinating, acclaimed author Sarah Miller recounts the final days of Imperial Russia.
Love in a Cold Climate
by Nancy Mitford
Castles, country houses and how the upper class loved in the 1930s.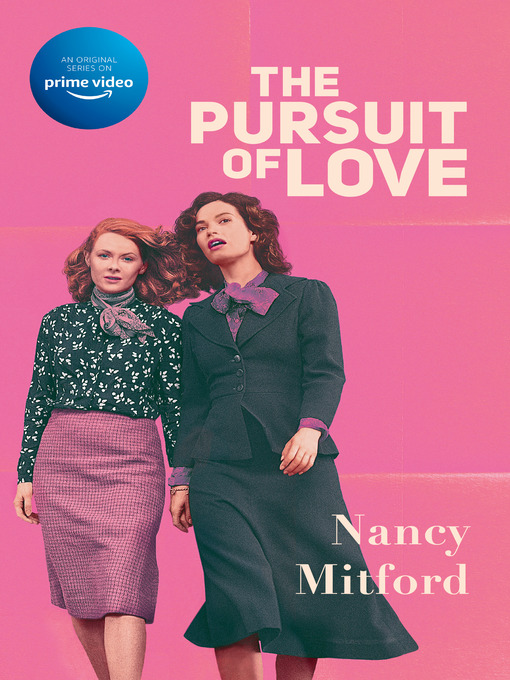 The Pursuit of Love
by Nancy Mitford
Nancy Mitford's most enduringly popular novel, The Pursuit of Love is a classic comedy about growing up and falling in love among the privileged and eccentric. Mitford modeled her characters on her own famously unconventional family. We are introduced to the Radletts through the eyes of their cousin Fanny, who stays with them at Alconleigh, their Gloucestershire estate. Uncle Matthew is the blustering patriarch, known to hunt his children when foxes are scarce; Aunt Sadie is the vague but doting mother; and the seven Radlett children, despite the delights of their unusual childhood, are recklessly eager to grow up. The first of three novels featuring these characters, The Pursuit of Love follows the travails of Linda, the most beautiful and wayward Radlett daughter, who falls first for a stuffy Tory politician, then an ardent Communist, and finally a French duke named Fabrice.
War Horse
by Michael Morpurgo [YA or jPB Morpurgo]
Joey the horse recalls his experiences growing up on an English farm, his struggle for survival as a cavalry horse during World War I, and his reunion with his beloved master.
Private Peaceful
by Michael Morpurgo [YA or j Morpurgo]
When Thomas Peaceful's older brother is forced to join the British Army, Thomas decides to sign up as well, although he is only fourteen years old, to prove himself to his country, his family, his childhood love, Molly, and himself.
The House at Riverton
by Kate Morton
Living out her final days in a nursing home, ninety-eight-year-old Grace remembers the secrets surrounding the 1924 suicide of a young poet during a glittering society party hosted by Grace's English aristocrat employers, a family that is shattered by war
An Evening of Long Goodbyes
by Paul Murray
Vastly entertaining and outright hilarious, Paul Murray's debut heralds the arrival of a major new Irish talent. His protagonist is endearing and wildly witty–part P. G. Wodehouse's Bertie Wooster, with a cantankerous dash of A Confederacy of Dunces' Ignatius J. Reilly thrown in. With its rollicking plot and colorful characters, An Evening of Long Goodbyes is a delightful and erudite comedy of epic proportions. Charles Hythloday observes the world from the comfortable confines of Amaurot, his family estate, and doesn't much care for what he sees. He prefers the black-and-white sanctum of classic cinema–especially anything starring the beautiful Gene Tierney–to the roiling and rumbling of twenty-first-century Dublin. At twenty-four, Charles aims to resurrect the lost lifestyle of the aristocratic country gentleman–contemplative walks, an ever-replenished drink, and afternoons filled with canapés as prepared by the Bosnian housekeeper, Mrs. P. But Charles's cozy existence is about to face a serious shake-up. His sister, Bel, an aspiring actress and hopeless romantic, has brought to Amaurot her most recent–and to Charles's mind, most ill-advised–boyfriend. Frank is hulking and round, and resembles nothing so much as a large dresser, probably a Swedish one. He bets on greyhounds and talks endlessly of brawls and pubs in an accent that brings tears to Charles's eyes. And, most suspiciously, his entrance into the Hythlodays' lives just happens to coincide with the disappearance of an ever-increasing number of household antiques and baubles. Soon, Charles and Bel discover that missing heirlooms are the least of their worries; they are simply not as rich as they have always believed. With the family fortune teetering in the balance, Charles must do something he swore he would never do: get a job. Booted into the mean streets of Dublin, he is as unprepared for real life as Frank would be for a cotillion. And it turns out that real life is a tad unprepared for Charles, as well.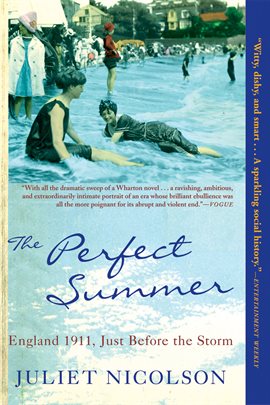 The Perfect Summer
by Juliet Nicolson
One summer of nearly a hundred years ago saw one of the high sunlit meadows of English history. A new king was crowned; audiences swarmed to Covent Garden to see the Ballet Russes and Nijinsky's gravity-defying leaps. The aristocracy was at play, bounding from house party to the next — the socialite Lady Michelham travelled with her nineteen yards of pearls. Rupert Brooke (a 23-year-old poet in love with love, Keats, marrons glac's and truth) swam in the river at Grantchester. But perfection was over-reaching itself. The rumble of thunder from the summer's storms presaged not only the bloody war years ahead: the country was brought to near standstill by industrial strikes, and unrest exposed the chasm between privileged and poor — as if the heat was torturing those imprisoned in society's straitjacket and stifled by the city smog. Children, seeking relief from the scorching sun, drowned in village ponds. What the protagonists could not have known is that they were playing out the backdrop to WWI; in a few years time the world, let alone England, would never be the same again. Through the eyes of a series of exceptional individuals — a debutante, a suffragette, a politician, a trade unionist, a butler and the Queen — Juliet Nicolson illuminates a turning point in history. With the gifts of a great storyteller she rekindles a vision of a time when the sun shone but its shadows fell on all.
No Graves as Yet
by Anne Perry
On a sunny afternoon in late June, Cambridge professor Joseph Reavley is summoned from a student cricket match to learn that his parents have died in an automobile crash. Joseph's brother, Matthew, as officer in the Intelligence Service, reveals that their father had been en route to London to turn over to him a mysterious secret document—allegedly with the power to disgrace England forever and destroy the civilized world. A paper so damning that Joseph and Matthew dared mention it only to their restless younger sister. Now it has vanished. What has happened to this explosive document, if indeed it ever existed? How had it fallen into the hands of their father, a quiet countryman? Not even Matthew, with his Intelligence connections, can answer these questions. And Joseph is soon burdened with a second tragedy: the shocking murder of his most gifted student, beautiful Sebastian Allard, loved and admired by everyone. Or so it appeared. Meanwhile, England's seamless peace is cracking—as the distance between the murder of an Austrian archduke by a Serbian anarchist and the death of a brilliant university student by a bullet to the head of grows shorter by the day.
Flambards [DVD] based on the novels by K.M. Peyton
Christina is sent to live with her domineering, crippled Uncle Russell and her cousins Mark and William at 'Flambards', a rambling, decaying mansion in England in the early 1900's.
All Quiet on the Western Front
by Erich Maria Remarque
Paul Bäumer is just 19 years old when he and his classmates enlist. They are Germany's Iron Youth who enter the war with high ideals and leave it disillusioned or dead. Paul watches his Second Company –150 men strong– reduced in a single battle to 32 weary survivors.
The Edwardians
by Vita Sackville-West
A portrait of fashionable society at the height of an era, The Edwardians reveals, through the lives of its characters, all that was glamorous about the period—and all that was to lead to its downfall. Sebastian and Viola are children of the English aristocracy. Handsome and moody, 19-year-old Sebastian is heir to Chevron, a vast country estate. Tying him to his inheritance is a deep sense of tradition and love of the English countryside, but he loathes the cold, extravagant society of which he is a part. At 16, his sister Viola is more independent: an unfashionable beauty who scorns every part of her inheritance—most particularly that of womanhood. It is July 1905, and Chevron is once again the site of a lavish house party. The guests include the great beauty Lady Rochampton and the explorer Leonard Anquetil. It is Lady Rochampton who will initiate Sebastian in the art of love, but it is the Anquetil who opens for both brother and sister the gateway to another world.
Memoirs of George Sherston
by Siegfried Sassoon
A series of books by the English poet and novelist, Siegfried Sassoon, consisting of Memoirs of a Fox-Hunting Man, Memoirs of an Infantry Officer, and Sherston's Progress. They are named after the protagonist, George Sherston; a young Englishman of the upper middle-class, living immediately before and during the First World War. These take the form of fictionalized autobiography.
The Foreshadowing
by Marcus Sedgewick [YA or j Sedgewick]
Having always been able to know when someone is going to die, Alexandra poses as a nurse to go to France during World War I to locate her brother and to try to save him from the fate she has foreseen for him.
13 Rue Therese: A Novel
by Elena Maula Shapiro
American academic Trevor Stratton discovers a box full of artifacts from World War I as he settles into his new office in Paris. The pictures, letters, and objects in the box relate to the life of Louise Brunet, a feisty, charming Frenchwoman who lived through both World Wars. As Trevor examines and documents the relics the box offers up, he begins to imagine the story of Louise Brunet's life: her love for a cousin who died in the war, her marriage to a man who works for her father, and her attraction to a neighbor in her building at 13 rue Thérèse. The more time he spends with the objects though, the truer his imaginings of Louise's life become, and the more he notices another alluring Frenchwoman: Josianne, his clerk, who planted the box in his office in the first place, and with whom he finds he is falling in love.
A Cornish Rose
by Lisa Sole
After her lover, impetuous young Gerard de Arnay, is killed in a riding accident, Jenny Heron makes her way to England. Though she will never forget her first love — indeed, while she carries his child he cannot be forgotten — she is determined to put the heartbreak she suffered in the Loire Valley behind her. But the events surrounding Jenny's own birth remain clouded in mystery, and when the mysterious Philip Allington reappears, and insists that she reestablishes contact with her Cornish grandmother, she is unable to resist untangling the secrets of her past.
The House at Tyneford
by Natasha Solomons
It's the spring of 1938 and no longer safe to be a Jew in Vienna. Nineteen-year-old Elise Landau realizes her only means of escape is to advertise her services as a domestic servant in England. Fate brings her ad to the attention of Christopher Rivers, handsome scion of the aristocratic Rivers family and master of Tyneford. An anxious Elise arrives at Tyneford and immediately falls under its spell. When Christopher's young son, Kit, returns home, the two strike up an unlikely friendship that will change Tyneford–and Elise–forever.
The Return of Captain John Emmett
by Elizabeth Speller
Drawn back to the Western Front when an old flame asks for his help in discerning the truth about her veteran brother's alleged suicide, detective Laurence Bartram uncovers a link between a group of war poets and a bitter feud in the victim's regiment before additional veterans are discovered dead.
Kipling's Choice
by Geert Spillebeen [YA or jPB Spillebeen]
A fictionalized account of eighteen-year-old John Kipling, son of writer Rudyard Kipling, who during the Battle of Loos in 1915 remembers his boyhood and the events leading to what is to be his first and last World War I battle.
A Bitter Truth
by Charles Todd
A battlefield nurse during World War I, Bess Crawford, returning to London for a well-earned Christmas leave, finds her holiday fraught with mystery and murder when she agrees to help a bruised and battered woman return to her small village in Sussex. First volume in a series.
Johnny Got His Gun
by Dalton Trumbo
This was no ordinary war. This was a war to make the world safe for democracy. And if democracy was made safe, then nothing else mattered-not the millions of dead bodies, nor the thousands of ruined lives…. This is no ordinary novel. This is a novel that never takes the easy way out: it is shocking, violent, terrifying, horrible, uncompromising, brutal, remorseless, and gruesome…but so is war.Johnny Got His Gun holds a place as one of the classic antiwar novels. First published in 1939, Dalton Trumbo's story of a young American soldier terribly maimed in World War I-he "survives" armless, legless, and faceless, but with his mind intact-was an immediate bestseller. This fiercely moving novel was a rallying point for many Americans who came of age during World War II, and it became perhaps the most popular novel of protest during the Vietnam era.
Brideshead Revisited
by Evelyn Waugh
Spans three decades from the early twenties to World War II in Charles Ryder's relationship with the wild and eccentric Sebastian Flyte and the aristocratic Marchmain family.
Brideshead Revisited
based on the book by Evelyn Waugh [DVD Waugh]
Spans three decades from the early twenties to World War II in Charles Ryder's relationship with the wild and eccentric Sebastian Flyte and the aristocratic Marchmain family.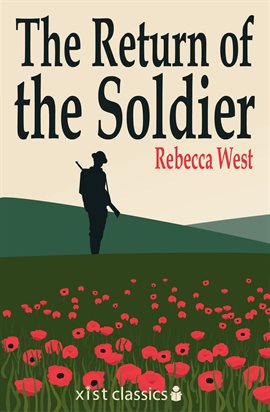 The Return of the Soldier
by Rebecca West
The Return of the Soldier tells the story of a shell-shocked soldier who returns home from the First World War believing that he is in love with a working-class woman from his past, rather than married to his aristocratic wife. His family and doctor must decide whether to allow him to remain safely in his delusion, or to bring him back to reality and return him to the front. A brief novel with a seemingly simple plot, it is a classic of modernist literature and provides a point of entry into discussions of some of the twentieth century's most enduring themes. Appendices include textual variants, patriotic and antiwar verse from World War I, war journalism by West, contemporary paintings and propaganda posters, and material on shell-shock.
The Buccaneers
by Edith Wharton
Four young American girls journey from America to England in search of romance and adventure.
The House of Mirth
by Edith Wharton
The glittering yet treacherous world of New York High Society comes to life in the heartbreaking story of Lily Bart, a renowned beauty of exquisite charm who seeks a wealthy husband but winds up disgraced and discarded.
The House of Mirth [DVD] based on the novel by Edith Wharton
The glittering yet treacherous world of New York High Society comes to life in the heartbreaking story of Lily Bart, a renowned beauty of exquisite charm who seeks a wealthy husband but winds up disgraced and discarded.
The Maisie Dobbs series
by Jacqueline Winspear
Starting with the first volume, simply titled "Maisie Dobbs" — Set in England in 1929, Maisie becomes enmeshed in a mystery surrounding The Retreat, a reclusive community of wounded WWI veterans. At first, Maisie only suspects foul play, but she must act quickly when Lady Rowan's son decides to sign away his fortune and take refuge there. Maisie hurriedly investigates, uncovering a disturbing mystery, which, in an astonishing denouement, gives Maisie the courage to confront a ghost that has haunted her for years.
The Jeeves & Wooster series
by P.G. Wodehouse
The absurd, comic misadventures of Bertie Wooster, a foppish minor British aristocrat, and his ever-logical, ever-loyal manservant Jeeves.
Jeeves & Wooster DVD Series
based on the stories by P.G. Wodehouse [DVD Wodehouse or DVD Jeeves]
The absurd, comic misadventures of Bertie Wooster, a foppish minor British aristocrat, and his ever-logical, ever-loyal manservant Jeeves. Played to perfection by Hugh Laurie ("House") and Stephen Fry.
The Watch That Ends the Night
by Allan Wolf [YA Wolf]
Recreates the 1912 sinking of the Titanic as observed by millionaire John Jacob Astor, a beautiful young Lebanese refugee finding first love, "Unsinkable" Molly Brown, Captain Smith, and others including the iceberg itself.
Mrs. Dalloway
by Virginia Woolf
Virginia Woolf's novel follows a day in the life of Clarissa Dalloway, an upper class married Englishwoman, whose inner life exists in a state of continuous tension. She is torn between the boring conventional existence she has chosen to lead, and thoughts of what might have been, had she accepted the marriage proposal of the Bohemian Peter Walsh. But Walsh too, has his doubts, and Woolf shows that all her characters, despite making radically different life-choices, are ultimately left uneasy and questioning of their role in existence. Outwardly self-assured, inwardly despairing, Mrs Dalloway symbolizes upper class English Society, of which the novel is, in part, a critique.
The following non-fiction books touch on many of the themes and/or topics that are featured in Downtown Abbey, including explorations of that era in history, social class distinctions, the English Country style, etc.
At Home: A Short History of Private Life
by Bill Bryson [643.1 Bry]
Bryson takes readers on a tour of his house, a rural English parsonage, showing how each room has figured in the evolution of private life.
The Beauty and the Sorrow: An Intimate History of the First World War
by Peter Englund [940.48 Eng]
In this masterly, highly original narrative history, Peter Englund takes a revelatory new approach to the history of World War I, magnifying its least examined, most stirring component: the experiences of the average man and woman—not only the tragedy and horror but also the absurdity and even, at times, the beauty. A brilliant mosaic of perspectives that moves between the home front and the front lines, The Beauty and the Sorrow reconstructs the feelings, impressions, experiences, and shifting spirits of these twenty particular people, allowing them to speak not only for themselves but also for all those who were in some way shaped by the war, but whose voices have been forgotten, rejected, or simply remained unheard.
English Country
by Julie Fowler
Numerous photos illustrated this simple volume that highlights the English Country style of decorating — a style that grew out of the Edwardian period being represented in Downton Abbey.
Life in the English Country House: A Social and Architectural History
by Mark Girouard
The English country house has flourished over the centuries because of its ability to adapt to the changes in English society. This book is an account of the ways in which the upper-class life style were reflected in the houses in which the wealthy and powerful lived. First published in 1978, this is a history of the English country house from the point of view of its owners and users. Ranging from the Middle Ages to the world of Evelyn Waugh, the author also discusses and illustrates how the life of the upper classes shaped their country hosues, how they entertained and were served, how they ran the country and their estates and how they reconciled personal privacy and public display.
The English House: English Country Houses and Interiors
by Sally Griffiths
The English House is a vivid photographic tour of the private homes and lifestyles of the storied English countryside that offers England's rich span of architectural and interior styles as wonderfully inspiring and intiguing examples of current influential decorating trends. Whether a charming and humble cottage or a grand Georgian and Palladian manor house, all the homes featured in this stunning book illustrate the epitome of styles that define the English house.
The Edwardians
by Roy Hattersley
Drawing on previously unpublished diaries and letters, Roy Hattersley's The Edwardians is a beguiling account of a turbulent and frequently misunderstood period. It is a full and often humorous portrait of an era that he elevates to its rightful place in British history.
To End All Wars
by Adam Hochschild [940.3 Hoc]
World War I stands as one of history's most senseless spasms of carnage, defying rational explanation. In his riveting narrative, Hochschild brings it to life as never before while focusing on the long-ignored moral drama of the war's critics, alongside its generals and heroes.
The Real Life Downtown Abbey: How Life Was Really Lived in Stately Homes a Century Ago
by Jacky Hyams
Using the characters and setting of the popular television show as a point of reference for the reader, this is a closer look at the Edwardian period. They were the super rich of their times, pampered beyond belief—the early 20th century Edwardian gentry, who lived like superstars, their every desire or need catered to by an army of butlers, servants, footmen, housekeepers, and grooms. Class, money, inheritance, luxury, and snobbery dominated every aspect of the lives of the upper crust Edwardian family. While below stairs the staff inhabited a completely different world, their very lives dependent on servicing the rich, pandering to their masters' every whim, and rubbing shoulders with wealth and privilege. While privy to the most intimate and darkest secrets of their masters, they faced ruin and shame if they ventured to make the smallest step outside the boundaries of their class-ridden world. From manners and morals to etiquette and style, this book opens the doors to the reality of the era behind TV's favorite stately home.
Flu: The Story of the Great Influenza Pandemic of 1918 and the Search for the Virus That Caused It
by Gina Kolata [614.518 Kol]
A scientific history of the Great Flu Epidemic of 1918, which killed at least 40 million people. The author details the science and latest understanding of flu, examines the chances of a great epidemic recurring and explores what can be done to prevent it.
The Sisters: The Saga of the Mitford Family
by Mary S. Lovell [B M69755l]
The Mitford girls were probably the most spectacular sister act of the twentieth century."—Vogue This is the story of a close, loving family splintered by the violent ideologies of Europe between the wars. Jessica was a Communist; Debo became the Duchess of Devonshire; Nancy was one of the best-selling novelists of her day; the ethereally beautiful Diana was the most hated woman in England; and Unity Valkyrie, born in Swastika, Alaska, would become obsessed with Adolf Hitler.
Manor House [DVD]
Following in the tradition of Upstairs, Downstairs and Robert Altman's 2001 Edwardian comic feature Gosford Park MANOR HOUSE takes a fascinating look at the grand and grueling British class system of the early 1900s. This new series is another adventure in placing contemporary people into the lifestyle of a previous historical era, as in prior cultural-reality series 1900 HOUSE and FRONTIER HOUSE. However, this series is different, as there are distinct classes: the aristocratic family, the upper servants and the lower servants, all of whom must deal with each other according to the etiquette of the time. Within the house there is an intricate pecking order, which firmly places everybody in a set social position and decides every aspect of life–who can initiate conversation, who has pudding at lunch, who can have a bath and when. MANOR HOUSE brings to life the social status, interaction and class behavior of a bygone era.
Wait for Me!
by Deborah Mitford [Biography Devonshire]
Deborah Mitford, Duchess of Devonshire, is the youngest of the famously witty brood that includes the writers Jessica and Nancy, who wrote when Deborah was born, "How disgusting of the poor darling to go and be a girl." Deborah's effervescent memoir chronicles her remarkable life, from an eccentric but happy childhood in the Oxfordshire countryside, to tea with Adolf Hitler and her controversially political sister Unity in 1937, to her marriage to the second son of the Duke of Devonshire. Her life would change utterly with his unexpected inheritance of the title and vast estates after the wartime death of his brother, who had married Kick Kennedy, the beloved sister of John F. Kennedy. Her friendship with that family would last through triumph and tragedy. This is a unique portrait of an age, and an unprecedented look at life inside one of the great aristocratic families of England.
The English Manor House: From the Archives of Country Life
by Jeremy Musson
An English manor house represents an architectural ideal and for generations it has embodied civilized taste. These houses have formed a core part of Country Life features over the decades and this book contains fantastic photography of them. Cranborne, Canons Ashby, and Chastleton—houses of timeless charm and tranquility—are presented as are many houses that fell upon hard times only to rise again, such as Sissinghurst and Hidcote. The architects of the English manor house are many of the great names in the field and displayed here are examples by Lutyens, Blow, and Blomfield. The book is a magnificent reminder of the architectural glory of the English manor house and charts the evolution of their different styles.
The Great Silence: Britain From the Shadow of the First World War to the Dawn of the Jazz Age
by Juliet Nicolson [942.083 Nic]
Armistice Day 1918 dawns with great joy for victorious Britain, but the nation must confront the carnage war has left in its wake. In The Great Silence, Juliet Nicolson looks through the prism of daily life to narrate the rich but unknown history of the slow healing Britain undergoes in the two years following that day. The two-year anniversary of the Armistice brings some closure at last: the remains of a nameless soldier, dug up from a French battlefield and escorted to London in a homecoming befitting a king, are laid to rest in glory in the Tomb of the Unknown at Westminster Abbey. "The Great Silence," the two minutes observed in memory of those lost, halts an entire nation in silent reverence as Big Ben strikes eleven. The Great Silence paints a vivid picture of a nation fighting the forces that threaten to tear it apart—and discovering the common bonds that, as it moves into a new era, hold it together.
The Bolter
by Frances Osbourne [Biography Sackville]
The story of the wild, beautiful, fearless Idina Sackville, descendant of one of England's oldest families, who went off to Kenya in search of adventure and became known as the high priestess of the scandalous "Happy Valley Set"
Inheritance
by Robert Sackville-West
Inheritance is the story of a house and its inhabitants, a family described by Vita Sackville-West as "a race too prodigal, too amorous, too weak, too indolent, and too melancholy; a rotten lot, and nearly all starkstaring mad." Where some reveled in the hedonism of aristocratic life, others rebelled against a house that, in time, would disinherit them, shutting its doors to them forever. It's a drama in which the house itself is a principal character, its fortunes often mirroring those of the family. Every detail holds a story: the portraits, and all the items the subjects of those portraits left behind, point to pivotal moments in history; all the rooms, and the objects that fill them, are freighted with an emotional significance that has been handed down from generation to generation.
English Country: Living in England's Private Houses
by Caroline Seebohm
Caroline Seebohm conducts a guided tour of England's country houses, to reveal the beauty, graciousness, and idiosyncracies of rural English life.
Rose – My Life in Service to Lady Astor
by Rosina Solomons [942.082 Har]
In 1928, Rosina Harrison arrived at the illustrious household of the Astor family to take up her new position as personal maid to the infamously temperamental Lady Nancy Astor, who sat in Parliament, entertained royalty, and traveled the world. "She's not a lady as you would understand a lady" was the butler's ominous warning. But what no one expected was that the iron-willed Lady Astor was about to meet her match in the no-nonsense, whip-smart girl from the country. For 35 years, from the parties thrown for royalty and trips across the globe, to the air raids during WWII, Rose was by Lady Astor's side and behind the scenes, keeping everything running smoothly. In charge of everything from the clothes and furs to the baggage to the priceless diamond "sparklers," Rose was closer to Lady Astor than anyone else. In her decades of service she received one £5 raise, but she traveled the world in style and retired with a lifetime's worth of stories. Like Gosford Park and Downton Abbey, ROSE is a captivating insight into the great wealth 'upstairs' and the endless work 'downstairs', but it is also the story of an unlikely decades-long friendship that grew between Her Ladyship and her spirited Yorkshire maid.
Country Houses of England
by Barbara and Rene Stoeltie
Atmospherically photographed, this new pillowbook showcases Britain's romantic interiors, from a simple boat house to great manor houses.
Consuelo and Alva Vanderbilt: The Story of a Daughter and a Mother in the Gilded Age
by Amanda Mackenzie Stuart
When Consuelo Vanderbilt's grandfather died, he was the richest man in America. Her father soon started to spend the family fortune, enthusiastically supported by Consuelo's mother, Alva, who was determined to take the family to the top of New York society—forcing a heartbroken Consuelo into a marriage she did not want with the underfunded Duke of Marlborough. But the story of Consuelo and Alva is more than a tale of enterprising social ambition, Gilded Age glamour, and the emptiness of wealth. It is a fascinating account of two extraordinary women who struggled to break free from the world into which they were born—a world of materialistic concerns and shallow elitism in which females were voiceless and powerless—and of their lifelong dedication to noble and dangerous causes and the battle for women's rights.
Bright Young People: The Lost Generation of London's Jazz Age
by D.J. Taylor
The modern obsession with celebrity began with the Bright Young People, a voraciously pleasure-seeking band of bohemian party-givers and blue-blooded socialites who romped through the gossip columns of 1920s London. Drawing on the virtuosic and often wrenching writings of the Bright Young People themselves, the biographer and novelist D. J. Taylor has produced an enthralling account of an age of fleeting brilliance.
The Guns of August
by Barbara Tuchman [940.421 Tuc]
Historian and Pulitzer Prize-winning author Barbara Tuchman has brought to life again the people and events that led up to Worl War I. With attention to fascinating detail, and an intense knowledge of her subject and its characters, Ms. Tuchman reveals, for the first time, just how the war started, why, and why it could have been stopped but wasn't. A classic historical survey of a time and a people we all need to know more about, The Guns of August will not be forgotten.
Proud Tower: A Portrait of the World Before the War, 1890-1914
by Barbara Wertheim Tuchman [909.8 Tuc]
The fateful quarter-century leading up to the World War I was a time when the world of Privilege still existed in Olympian luxury and the world of Protest was heaving in its pain, its power, and its hate. The age was the climax of a century of the most accelerated rate of change in history, a cataclysmic shaping of destiny. In The Proud Tower, Barbara Tuchman concentrates on society rather than the state. With an artist's selectivity, Tuchman bings to vivid life the people, places, and events that shaped the years leading up to the Great War: the Edwardian aristocracy and the end of their reign; the Anarchists of Europe and America, who voiced the protest of the oppressed; Germany, as portrayed through the figure of the self-depicted Hero, Richard Strauss; the sudden gorgeous blaze of Diaghilev's Russian Ballet and Stravinsky's music; the Dreyfus Affair; the two Peace Conferences at the Hague; and, finally, the youth, ideals, enthusiasm, and tragedy of Socialism, epitomized in the moment when the heroic Jean Jaurès was shot to death on the night the War began and an epoch ended.
To Marry an English Lord
by Gail MacColl and Carol McD. Wallace [973.9 Mac]
From the Gilded Age until 1914, more than 100 American heiresses invaded Britannia and swapped dollars for titles–just like Cora Crawley, Countess of Grantham, the first of the Downton Abbey characters Julian Fellowes was inspired to create after reading To Marry An English Lord. Filled with vivid personalities, gossipy anecdotes, grand houses, and a wealth of period details–plus photographs, illustrations, quotes, and the finer points of Victorian and Edwardian etiquette–To Marry An English Lord is social history at its liveliest and most accessible.
last updated July 2012 sdc
Save
Save
Save
Save
Save