If You Like "Gone Girl"…
Try These Authors/Titles
Gillian Flynn's 2012 novel, Gone Girl, was a major international bestseller — eclipsed in popularity the year of its release only by the 50 Shades of Grey phenomenon. A taut psychological thriller, the novel explores the truths and lies inherent in longterm relationships, as the young wife (Amy) in an increasingly disfunctional marriage disappears and the husband (Nick) becomes a suspect in the mystery of what happened to her. Set in a small southern community, one of the novel's other major themes is the function of unreliable narrators — much of the story is told in first person narrative by either Nick or Amy (through found diary entries), but each provides a seriously different impression of the other than what the reader would get from reading a single perspective. These narratives are also later revealed to be seriously flawed, or intentionally misleading. Nick has a complicated relationship with his twin sister, which adds additional layers to the storyline The characters are coping with a severely downturned economy, with both Nick and Amy leaving jobs where they were writers in New York City in order to try to make a living as bar owners in his small hometown.Ultimately, Gone Girl is a tense look at a disintegrating, troubled relationship, multiple layers of lies and thwarted expectations. The novel has been adapted into a feature film, which was released in theatres in October 2014.
The following books share similar traits with Gone Girl, either in terms of plot, tone or style. None are exactly note-for-note like Flynn's novel — most critics recommend reading Flynn's other works, too — but if you liked Gone Girl, you may appreciate many of the other books on this list! The author names (and titles) in the list below are hotlinked to their holdings in our catalog, so that you may check on the availability of their titles in print, audio or downloadable formats.
Gillian Flynn's other novels
Sharp Objects
or other titles by Gillian Flynn
Dark Places
or other titles by Gillian Flynn
Readalikes to "Gone Girl" (alphabetical order by author)
Dare Me
or other titles by Megan Abbott
Carry the One
or other titles by Carol Anshaw
The Accident
or other titles by Linwood Barclay
The Shining Girls
or other titles by Lauren Beukes

Save Yourself
or other titles by Kelly Braffet
Don't Try to Find Me
or other titles by Holly Brown
The Bear
or other titles by Claire Cameron
Alice Close Your Eyes
or other titles by Averil Dean
Apple Tree Yard
or other titles by Louise Doughty
Cartwheel
or other titles by Jennifer DuBois
Waiting for Wednesday
or other titles by Nicci French
In the Woods
or other titles by Tana French
A Reliable Wife
or other titles by Robert Goolrick
Claire Dewitt and the City of the Dead
or other titles by Sara Gran
The Other Woman's House
or other titles by Sophie Hannah
The Silent Wife
or other titles by A.S.A. Harrison
Under a Silent Moon
or other titles by Elizabeth Haynes
What Was She Thinking? (Notes on a Scandal)
or other titles by Zoe Heller
Carrie
or other titles by Stephen King
The Poisonwood Bible
or other titles by Barbara Kingsolver
The Good Girl
or other titles by Mary Kubica
I Know This Much is True
or other titles by Wally Lamb
Defending Jacob
or other titles by William Landay
I'd Know You Anywhere
or other titles by Laura Lippman
Dear Daughter
or other titles by Elizabeth Little
Reconstructing Amelia
or other titles by Kimberly McCreight
Eye Contact
or other titles by Cammie McGovern
Dead Hour
or other titles by Denise Mina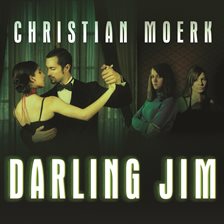 Darling Jim
or other titles by Christian Moerk
Big Little Lies
or other titles by Liane Moriarty
The Expats
or other titles by Chris Pavone
The Invisible Ones
or other titles by Stef Penney
House Rules
or other titles by Jodi Picoult
Visitation Street
or other titles by Ivy Pochoda
Bury This
or other titles by Andrea Portes
The Black Hour
or other titles by Lori Rader-Day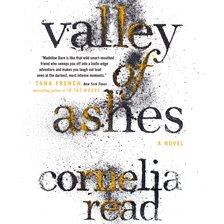 Valley of Ashes
or other titles by Cornelia Read
We Need to Talk About Kevin
or other titles by Lionel Shriver
The Farm
or other titles by Tom Rob Smith
Die for You
or other titles by Lisa Unger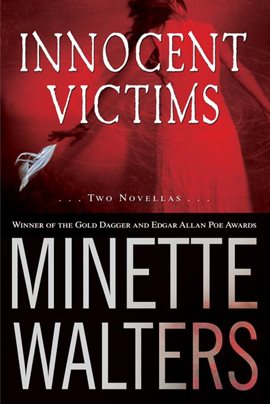 Innocent Victims
or other titles by Minette Walters
Before I Go to Sleep
or other titles by S.J. Watson
The Calling
or other titles by Inger Ash Wolfe
last updated September 2014 sdc
Save