If You Like Lee Child's "Jack Reacher" series…
Try These Authors/Titles
Lee Child's novels featuring Jack Reacher have touched a popular chord in the reading audience — Reacher is something of a knight errant…a quiet, thoughtful, highly moralistic man, whose background in the military has left him somewhat jaded, but unwilling to turn a blind eye to injustice. He sticks up for the "little guy", no matter what the odds are. The Reacher of the novels is a tall, large, big-boned man (unlike the shorter, lean and tight character as portrayed by the much smaller Tom Cruise in the 2012 movie Jack Reacher based on One Shot, which was the 9th book in the series).
The books are filled with often brutal violence, although that violence always has consequences, to both victims and perpetrators. Reacher almost resembles a modern day version of the nameless Western hero who would ride into town, fight off the corrupt men threatening the townsfolk, perhaps hook up briefly with the plucky heroine, and then would disappear quietly in the night.
If this type of "loner hero" with a streak of "white knight" appeals to you, you might wish to sample some of the authors, series or individual stand-alone novels listed below.The author names (and titles) in the list below are hotlinked to their holdings in our catalog, so that you may check on the availability of their titles in print, audio or downloadable formats.
The Cleaner
or other titles by Brett Battles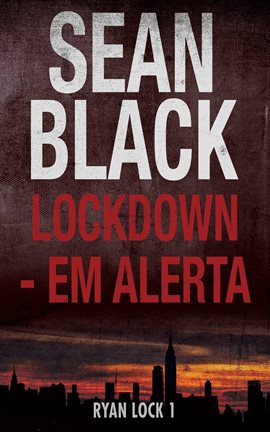 Lockdown
and others in the "Ryan Lock" series, or other titles by Sean Black
The Bricklayer
and others in the "Steve Nail" series, or other titles by Noah Boyd
The Neon Rain
and others in the "Dave Robicheaux" series, or other titles by James Lee Burke
The Accident Man
and others in the "Samuel Carver" series, or other titles by Tom Cain
Deal Breaker
and others in the "Myron Bolitar" series, or other titles by Harlan Coben
The Black Echo
and others in the "Harry Bosch" series, or other titles by Michael Connelly
Lennox
or other titles by Russell Craig
The Monkey's Raincoat
and others in the "Elvis Cole" series, or other titles by Robert Crais
Plum Island
and others in the "John Corey" series, or other titles by Nelson DeMille
The Cat Dancers
and others in the "Cam Richter" series, or other titles by Peter T. Deutermann
Rain Fall
and others in the "John Rain" series, or other titles by Barry Eisler
Separation of Power
and others in the "Mitch Rapp" series, or other titles by Vince Flynn
A Cold Day in Paradise
and others in the "Alex McKnight" series, or other titles by Steve Hamilton
The King of Lies
or other titles by John Hart
Dead Men's Harvest
and others in the "Joe Hunter" series, or other titles by Matt Hilton
Hot Springs
and others in the "Earl Swagger" or "Bob Lee Swagger" series, or other titles by Stephen Hunter
Kill Clause
or other titles by Gregg Hurwitz
The One From the Other
and others in the "Bernie Gunther" series, or other titles by Phillip Kerr
Hondo
or other titles by Louis L'Amour
The Deep Blue Good-by
and others in the "Travis McGee" series, or other titles by John D. MacDonald
First Blood
or other titles by David Morrell
Mallory's Oracle
or other titles by Carol O'Connell

The Cut
and others in the "Spero Lucas" series, or other titles by George Pelecanos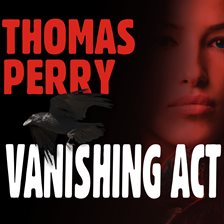 Vanishing Act
or other titles by Thomas Perry
Rules of Prey
and others in the "Lucas Davenport/Prey" series, or other titles by John Sandford
Dry Season
or other titles by Dan Smith
One Rough Man
and others in the "Pike Logan" series, or other titles by Brad Taylor
The Lions of Lucerne
and others in the "Scot Harvath" series, or other titles by Brad Thor
Sanibel Flats
or other titles by Randy Wayne White
Legacies
or other titles by F. Paul Wilson
last updated January 2013 sdc