If You Like the TV series "Stranger Things"…
Try These Authors/Titles
Set in fictional Hawkins, Indiana, starting in November 1983, Stranger Things is an affectionate visual love letter to all the "geeky" things of the early 1980s, particularly science fiction and horror in books/movies/television.
When a pre-teen boy vanishes right outside a mysterious government research laboratory, his family, friends and the local police all begin searching for him. A variety of supernatural events complicates matters, as does the sudden appearance of a bald little girl, who may have escaped from the research facility, where scientists were studying the paranormal — and where they may have unwittingly opened a doorway into another dimension.
Full of pop-culture references to Ghostbusters, Back to the Future, Day of the Dead, Magnum, P.I. , etc. and the iconic music of the early-and-mid-1980s, this is a series for anyone who grew up on Gremlins, Clive Barker, and similar cultural zeitgeists. There are strong tributes to the films of Steven Spielberg and John Carpenter, as well as many early novels of Stephen King.
With only eight or nine episodes produced for each of the three seasons that have aired on Netflix, fans of the show may be looking for similar things to read as they wait for new episodes to be made. The following books share similar traits with the themes and feel of Stranger Things, either in terms of plot, tone or style. None are exactly note-for-note like the series — but if you like Stranger Things, you may appreciate many of the items on this list! This list was compiled from recommendations across the internet, on various websites and in various discussion forums. The books most similar to Stranger Things (or which the producers and writers have said were strong influences on the writing of Stranger Things) are listed first, followed by other recommended reads.
The titles in the list below are hotlinked to their holdings in our catalog, so that you may check on their availability in print, audio or downloadable formats. A few titles are includes that are not currently in the collection of the Lincoln City Libraries — if you're interested in those, we encourage you to take advantage of our InterLibrary Loan service to borrow them from another city's library system.
Materials Directly Related to Stranger Things
[In chronological order]
Stranger Things: Season One (2017)
created and produced by Matt and Ross Duffer [DVD Stranger]

Stranger Things: Music From the Netflix Original Series (2017)
by various artists [Compact Disc 782.14 Str]

Stranger Things: Worlds Turned Upside Down (2017)
by Gina McIntyre [791.457 StrYm]

Stranger Things: Season Two (2018)
created and produced by Matt and Ross Duffer [DVD Stranger]

How to Survive in a Stranger Things World (2018)
by Matthew J. Gilbert [not currently in the Lincoln City Libraries' collection]


Suspicious Minds (2018)
by Gwenda Bond [Bond]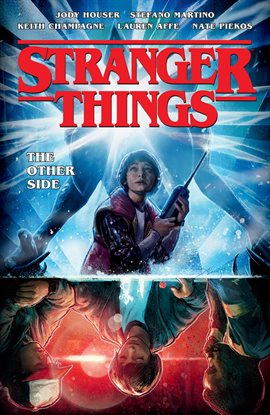 Stranger Things: The Other Side, Vol. 1 (2019)
by Jody Houser and Stefano Martino [Hoopla Digital Comics] [Graphic Novel]

Darkness on the Edge of Town (2019)
by Adam Christopher [Christopher]

Stranger Things: Runaway Max (2019)
by Brenna Yovanoff [not currently in the Lincoln City Libraries' collection]

Stranger Things: SIX, Vol. 2 (coming in November 2019)
by Jody Houser, with art by Edgar Salazar and Keith Champagne [not yet in Lincoln City Libraries' collection] [Graphic Novel]

---
Top Recommendations based on strongest similarities
[In alphabetical order by author]
The Power (2017)
by Naomi Alderman [Alderman]
What if every young woman in the world suddenly had the same kind of inhuman powers that El has in Stranger Things? That's the premise of this recent bestseller. All over the world women and girls are discovering they have the power. With a flick of the fingers they can inflict terrible pain, and even death. And with this small twist of nature, everything changes drastically.
The Hellbound Heart (1986)
by Clive Barker [not currently in the Lincoln City Libraries collection]
The Duff Brothers, creators of Stranger Things, credited the movie Hellraiser, based on Barker's novel, as a major influence on them as they were developing the TV series.
Frank Cotton's insatiable appetite for the dark pleasures of pain led him to the puzzle of Lemarchand's box, and from there, to a death only a sick-minded soul could invent. But his brother's love-crazed wife, Julia, has discovered a way to bring Frank back—though the price will be bloody and terrible . . . and there will certainly be hell to pay.
Something Wicked This Way Comes (1962)
by Ray Bradbury [Bradbury/j Bradbury]
Two 13-year-old boys set out to learn the truth, when a creepy carnival sets up on the outskirts of their small Illinois town. They discover a supernatural evil at work, as unwitting souls are captured by the Pandemonium Shadow Show. A coming-of-age story crossed with unearthly evil.
Who Goes There? (1938)
by John W. Campbell [this short novella is included in the anthology Science Fiction Classics, edited by Forrest J. Ackerman]
This seminal work of science fiction horror involves an isolated team of Antarctic researchers, who thaw out a frozen alien lifeform, which, once it wakes up, immediately goes on a killing spree. Complicating matters — the alien can take the form of any of the researchers, meaning, nobody can trust anybody else. Filmed as The Thing From Another World in 1951 (with Gunsmoke's James Arness as "the Thing"), and again as John Carpenter's nightmarish The Thing in 1982 — a film that strongly influences Stranger Things.
Meddling Kids (2017)
by Edgar Cantero [Cantero]
Blend together H.P. Lovecraft, Scooby Doo, Stephen King and The Hardy Boys, and you barely scratch the surface of this quirky supernatural mystery adventure story, with a strong sense of nostalgia for the tropes of the 1980s.
Ready Player One (2011)
by Ernest Cline [Cline/YA PB Cline]
In the year 2045, reality is an ugly place. The only time teenage Wade Watts really feels alive is when he's jacked into the virtual utopia known as the OASIS. Wade's devoted his life to studying the puzzles hidden within this world's digital confines—puzzles that are based on their creator's obsession with the pop culture of decades past (1970s-1990s) and that promise massive power and fortune to whoever can unlock them.
But when Wade stumbles upon the first clue, he finds himself beset by players willing to kill to take this ultimate prize. The race is on, and if Wade's going to survive, he'll have to win—and confront the real world he's always been so desperate to escape.
The Boys of Summer (2016)
by Richard Cox [Cox]
Recovering from a four-year-long coma, Todd Willis comes to realize there's something "off" about his home town. This novel explores what Todd and his friends do to uncover the truth about their town, both at that time, and 25 years later.
The Saturday Night Ghost Club (2018)
by Craig Davidson [not currently in the Lincoln City Libraries' collection]
Growing up in 1980s Niagara Falls – a seedy but magical, slightly haunted place – Jake Baker spends most of his time with his uncle Calvin, a kind but eccentric enthusiast of occult artifacts and conspiracy theories. The summer Jake turns twelve, he befriends a pair of siblings new to town, and so Calvin decides to initiate them all into the "Saturday Night Ghost Club." But as the summer goes on, what begins as a seemingly light-hearted project may ultimately uncover more than any of its members had imagined.
The Boy Who Drew Monsters (2014)
by Keith Donohue [Donohue]
Ever since he nearly drowned in the ocean three years earlier, ten-year-old Jack Peter Keenan has been deathly afraid to leave his home in a small coastal town in Maine. Instead, Jack Peter begins to draw monsters, and when those monsters take on a life of their own, no one is safe from the terror they inspire. His mother, Holly, begins to hear strange sounds in the night coming from the ocean. When she seeks answers from the local Catholic priest and his Japanese housekeeper, they fill her head with stories of shipwrecks and ghosts. His father, Tim, wanders the beach, frantically searching for a strange apparition running wild in the dunes. And the boy's only friend, Nick, becomes helplessly entangled in the eerie power of the drawings. While those around Jack Peter are haunted by what they think they see, only he knows the truth behind the terrors that lurk in the outside world.
Monster (2017)
by Michael Grant [YA Grant]
It's been four years since a meteor hit Perdido Beach and everyone disappeared. Everyone, except the kids trapped in the FAYZ—an invisible dome that was created by an alien virus. Inside the FAYZ, animals began to mutate and teens developed dangerous powers. The terrifying new world was plagued with hunger, lies, and fear of the unknown.
Now the dome is gone and meteors are hitting earth with an even deadlier virus. Humans will mutate into monsters and the whole world will be exposed. As some teens begin to morph into heroes, they will find that others have become dangerously out of control…and that the world is on the brink of a monstrous battle between good and evil.
My Best Friend's Exorcism (2016)
by Grady Hendrix [Hendrix]
A blast of 80s nostalgia, as a group of young friends band together to fight off supernatural forces. The year is 1988. High school sophomores Abby and Gretchen have been best friends since fourth grade. But after an evening of skinny-dipping goes disastrously wrong, Gretchen begins to act…different. She's moody. She's irritable. And bizarre incidents keep happening whenever she's nearby. Abby's investigation leads her to some startling discoveries—and by the time their story reaches its terrifying conclusion, the fate of Abby and Gretchen will be determined by a single question: Is their friendship powerful enough to beat the devil?
Paperbacks From Hell: The Twisted History of 70s and 80s Horror Fiction (2017)
by Grady Hendrix [808.386 Hen]
A fascinating look back at the trends in horror fiction publishing of the 1970s and 1980s — those garish books that would have been hugely popular on drugstore paperback racks during the era of Stranger Things. Take a look at the history of the publishing field, and the unforgettable artwork from the novel covers, that had a major influence on the producers of Stranger Things.
We Have Always Lived in the Castle (1962)
by Shirley Jackson [Jackson]
Taking readers deep into a labyrinth of dark neurosis, We Have Always Lived in the Castle is a deliciously unsettling novel about a perverse, isolated, and possibly murderous family and the struggle that ensues when a cousin arrives at their estate.
Firestarter (1980)
by Stephen King [King]
Firestarter features telepathic characters with powers that stem from secret government experiments, on the run from their former captors to hide their extremely powerful child who can start fires with her mind.
It (1986)
by Stephen King [King]
In the 1950s, a group of seven misfit friends band together to fight to save their small hometown from a monstrous evil that lurks in the background of their lives. 30 years later, the "Losers Club" has to reunite when "It" returns to threaten Derry, Maine again.
The Edge of Dark Water (2012)
by Joe R. Lansdale [Lansdale]
Three friends pledge to take their friend's ashes to Hollywood, and plunge into a quest. Friendships are tested as they venture through a world filled with horrific twists and turns.
Let the Right One In (2008)
by John Ajvide Lindqvist [Ajvide Lindqvist]
Set in Sweden in the 1980s, this atmospheric story focuses on the friendship between 12-year-0ld Oskar, and a young vampire child named Eli.
Boy's Life (2017)
by Robert R. McCammon [McCammon]
Supernatural mysteries abound, as we explore one summer in the life of 12-year-old Cory Mackenson. Set in the 1960s, this novel includes ghosts, sorcery and even a dinosaur.
Foxfire: Confessions of a Girl Gang (2017)
by Joyce Carol Oates [Oates]
The time is the 1950s. The place is a blue-collar town in upstate New York, where five high school girls join a gang dedicated to pride, power, and vengeance on a world that seems made to denigrate and destroy them. Here is the secret history of a sisterhood of blood, a haven from a world of male oppressors, marked by a liberating fury that burns too hot to last. Above all, it is the story of Legs Sadovsky, with her lean, on-the-edge, icy beauty, whose nerve, muscle, hate, and hurt make her the spark of Foxfire: its guiding spirit, its burning core.
A little more "serious" than the stories of Stranger Things, but captures the essence of friendships between youth who share a common mission.
The Secret History (2017)
by Donna Tartt [Tartt]
Under the influence of their charismatic classics professor, a group of clever, eccentric misfits at an elite New England college discover a way of thinking and living that is a world away from the humdrum existence of their contemporaries. But when they go beyond the boundaries of normal morality their lives are changed profoundly and forever, and they discover how hard it can be to truly live and how easy it is to kill.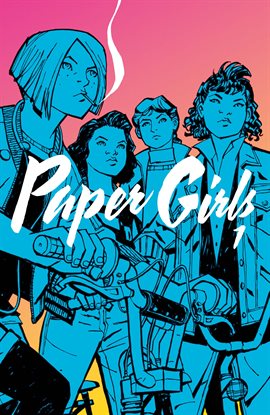 Paper Girls (2017)
by Brian K. Vaughn, illustrated by Cliff Chiang and Matt Wilson [741.5 Vau & Hoopla]
In the early hours after Halloween of 1988, four 12-year-old newspaper delivery girls uncover the most important story of all time. Suburban drama and otherworldly mysteries collide in this smash-hit series about nostalgia, first jobs, and the last days of childhood.
---
Additional Novel Suggestions
[Also in alphabetical order by author]
The Devil Crept In (2017)
by Ania Ahlborn [Ahlborn]

The Lost Estate (1913)
by Henri Alain-Fournier [not currently in the Lincoln City Libraries' collection]

The Hazel Wood (2018)
by Melissa Albert [YA Albert]

Weaveworld (1988)
by Clive Barker [Barker]

The Case of the Missing Men (2017)
by Kris Bertin and Alexander Forbes [not currently in the Lincoln City Libraries' collection]

Broken Monsters (2014)
by Lauren Beukes [Beukes]

The Last Kids on Earth (2015)
by Max Brallier [j Brallier]

The Girl With All the Gifts (2014)
by M.R. Carey [Carey]

The Amazing Adventures of Kavalier and Clay (2000)
by Michael Chabon [Chabon]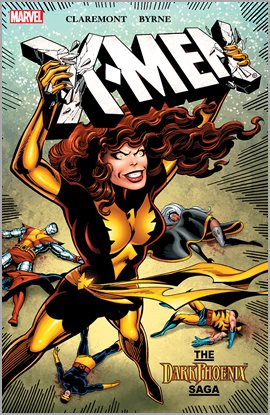 X-Men: The Dark Phoenix Saga (1980-81)
by Chris Claremont, John Byrne and Terry Austin [Hoopla Digital Comics]

House of Secrets (2013)
by Chris Columbus and Ned Vizzini [j Columbus]

Labyrinth Lost (2016)
by Zoraida Cordova [YA PB Cordova]

The Wayward Pines Trilogy — Pines (2012), Wayward (2013), and The Last Town (2014)
by Blake Crouch [all – Crouch]

House of Leaves (2000)
by Mark Z. Danielewski [Danielewski]

Blight (2017)
by Alexandra Duncan [j Duncan]

Welcome to Night Vale (2015)
by Joseph Fink [Fink]

Phineas Gage: A Gruesome but True Story About Brain Science (2002)
by John Fleischman [j 612.82 Fle]

The Spellbook of the Lost and Found (2017)
by Moira Fowley-Doyle [not currently in the Lincoln City Libraries' collection]

In the Woods (2007)
by Tana French [French]

The Lost Girls of Camp Forevermore (2018)
by Kim Fu [Fu]

Neverwhere (2002)
by Neil Gaiman [Gaiman]

I Know What I Saw: Modern-Day Encounters With Monsters of New urban Legend and Ancient Lore (2019)
by Linda S. Godfrey [not currently in the Lincoln City Libraries' collection]

Lord of the Flies (1954)
by William Golding [Golding]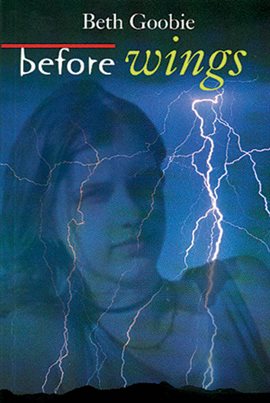 Before Wings (2000)
by Beth Goobie [Hoopla Digital]

Strange Grace (2018)
by Tessa Gratton [YA Gratton]

Nightfall (2015)
by Jake Halpern and Peter Jukawinski [not currently in the Lincoln City Libraries' collection]

A Cosmology of Monsters (2019)
by Shaun Hamill [not currently in the Lincoln City Libraries' collection]

NOS4A2 (2013)
by Joe Hill [Hill]

Strange Weather: Four Short Novels (2017)
by Joe Hill [Hill]

Midnight Robber (2000)
by Nalo Hopkinson [Hopkinson]

An Unkindness of Magicians (2017)
by Kat Howard [Howard]

Monday's Not Coming (2018)
by Tiffany D. Jackson [YA Jackson]

Love is the Drug (2014)
by Alaya Dawn Johnson [YA Johnson]

Carrie (1974)
by Stephen King [King]

"The Body" in the novella collection Different Seasons (1982)
by Stephen King [King]

Night Shift (1978)
by Stephen King [King]

'Salem's Lot (1975)
by Stephen King [King]

Sleeping Beauties (2017)
by Stephen King and Owen King [King]

The Talisman (1984)
by Stephen King and Peter Straub [King]

The Door to December (1985)
by Dean Koontz [Koontz]

Watchers (1987)
by Dean Koontz [Koontz]

When I Am Through With You (2017)
by Stephanie Kuehn [not currently in the Lincoln City Libraries' collection]

Beasts of Extraordinary Circumstances (2017)
by Ruth Emmie Lang [Lang]

The Ballad of Black Tom (2016)
by Victor LaValle [LaValle]


The Changeling (2017)
by Victor LaValle [Overdrive Digital Content]

Sawkill Girls (2018)
by Claire Legrand [YA Legrand]

No Safety in Numbers (2012)
by Dayna Lorentz [YA PB Lorentz]

At the Mountains of Madness (1936)
or most others by H.P. Lovecraft [Lovecraft]

The Hike (2016)
by Drew Magary [Magary]

A Blade So Black (2018)
by L.L. McKinney [YA McKinney]

Joe the Barbarian (2010-2011)
by Grant Morrison and Shaun Murphy [not currently in the Lincoln City Libraries' collection]

A Monster Calls (2011)
by Patrick Ness [YA Ness]

Akata Warrior (2017)
by Nnedi Okorafor [YA Okorafor]

Akira, Vol. 1 (1992)
by Katsuhiro Otomo [741.5 Oto]

White is For Witching (2009)
by Helen Oyeyemi [Oyeyemi]

Choose Your Own Adventure: Underground Kingdom (1983)
by Edward Packard [not currently in the Lincoln City Libraries' collection]

Lightfinder (2014)
by Aaron Paquette [not currently in the Lincoln City Libraries' collection]

There's Someone Inside Your House (2017)
by Stephanie Perkins [CALL]

The Impossible Fortress (2017)
by Jason Rekulak [Rekulak]

Miss Peregrine's Home for Peculiar Children (2011)
by Ransom Riggs [YA PB Riggs]

The Girl With the Silver Eyes (1990)
by Willo Davis Roberts [j Roberts]


House of Furies (2017)
by Madeleine Roux [Overdrive digital collection]

This Savage Song (2016)
by Victoria Schwab [YA Schwab]

Scary Stories to Tell in the Dark (1981)
by Alvin Schwartz [jPB (Non-Fiction) Schwartz & j 398.2 Sch]

Summer of Night (1991)
by Dan Simmons [Simmons]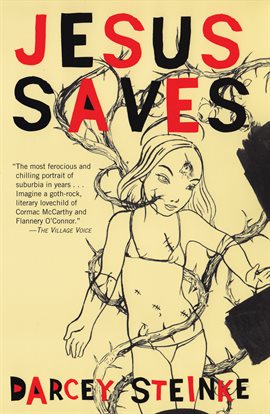 Jesus Saves (1997)
by Darcey Steinke [Hoopla Digital Collection]

Lumberjanes (2014-present)
by Noelle Stevenson, Grace Ellis, Shannon Watters and Brooke A. Allen [j 741.5 Ste & Hoopla Digital Comics]

My Absolute Darling (2017)
by Gabriel Tallent [Tallent]

Disappearance at Devil's Rock (2016)
by Paul Tremblay [Tremblay]

Between the Devil and the Deep Blue Sea (2013)
by April Genevieve Tucholke [YA Tucholke]

The Southern Reach trilogy — Annihilation (2012), Authority (2012) and Acceptance (2012)
by Jeff Vandermeer [Vandermeer]

Survive the Night (2015)
by Danielle Vega [not currently in the Lincoln City Libraries' collection]

Smoke (2015)
by Dan Vyleta [Vyleta]

The Age of Miracles (2012)
by Karen Thompson Walker [Walker]

Girls on Fire (2016)
by Robin Wasserman [Wasserman]

Artemis (2017)
by Andy Weir [Weir]

And Then There Were Four (2017)
by Nancy Werlin [YA PB Werlin]

The 5th Wave (2013)
by Rick Yancey [YA PB Yancey]

The Replacement (2010)
by Brenna Yovanoff [YA PB Yovanoff]

last updated July 2019 sdc