If You Like "The Handmaid's Tale"…
Try These Authors/Titles
The Handmaid's Tale was a 1985 futuristic dystopian novel, by Canadian author Margaret Atwood. It is set in a near-future New England, in a strongly patriarchal, white supremacist, totalitarian theonomic/theocratic state, known as the Republic of Gilead, which has violently overthrown the United States government. The central character and narrator is a woman named Offred, one of the group known as "handmaids", who are forcibly assigned to produce children for the "commanders" — the ruling class of men in Gilead, after environmental and medical disasters have generally reduced fertility rates across the population.
The Handmaid's Tale explores themes of subjugated women in a patriarchal and/or religion-controlled society, loss of female agency and individuality, suppression of women's reproductive rights, and the various means by which women resist and attempt to regain individuality and independence. The novel's title echoes the individual parts of Geoffrey Chaucer's The Canterbury Tales, which was written as a series of connected stories (such as "The Merchant's Tale" and "The Parson's Tale"). It is also a nod to the literary tradition of fairy tales where the central character tells her story.
The Handmaid's Tale won the 1985 Governor General's Award and the first Arthur C. Clarke Award in 1987; it was also nominated for the 1986 Nebula Award, the 1986 Booker Prize, and the 1987 Prometheus Award. The book has been adapted into a 1990 film (starring Natasha Richardson, Faye Dunaway, Robert Duvall, Aidan Quinn and Elizabeth McGovern), a 2000 opera, a 2017 television series (starring Elizabeth Moss, Joseph Fiennes, Yvonne Strahovski, Alexis Bledel and others), and other media.
A sequel novel, The Testaments, also by Atwood, was published in 2019, and is also being adapted for television.
The following books share similar traits with The Handmaid's Tale, either in terms of plot, tone or style. None are exactly note-for-note like Atwood's novel — most critics recommend reading Atwood's other works, too — but if you were fascinated by what made The Handmaid's Tale such an iconic novel, you may appreciate many of the other books on this list! The titles in the list below are hotlinked to their entries in our online catalog, so that you may check on their availability in print, audio or downloadable formats.
(Above description partially adapted from Wikipedia entry for the novel)
The TV adaptation of "The Handmaid's Tale":
The Handmaid's Tale: Season One
by Margaret Atwood
The Handmaid's Tale: Season Two
by Margaret Atwood
The Handmaid's Tale: Season Three
by Margaret Atwood
The Handmaid's Tale: Season Four
by Margaret Atwood
A fifth season of this series is due to be released in the Fall of 2022.
Margaret Atwood's sequel to "The Handmaid's Tale":
The Testaments
by Margaret Atwood
Additional works by Margaret Atwood: (click link for full list)
Alias Grace
Oryx and Crake
The Year of the Flood
MaddAddam
---
Readalikes to "The Handmaid's Tale" (alphabetical order by author — all adult fiction unless otherwise indicated)
The Power
by Naomi Alderman
The XY (a.k.a. Who Runs the World?)
by Virginia Bergin
Afterland
by Lauren Beukes
The Parable of the Sower
by Octavia Butler
Queenie
by Candice Carty-Williams
The Hunger Games trilogy
by Suzanne Collins (YA)
Matched
by Allie Condie (YA)
Vox
by Christina Dalcher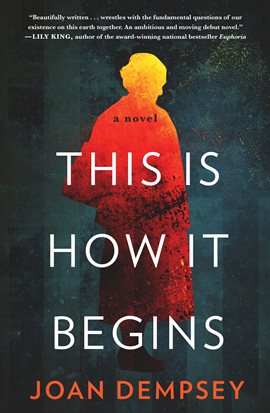 This is How it Begins
by Joan Dempsey (e-Book format only)
The Man in the High Castle
by Philip K. Dick
Room
by Emma Donoghue
American War
by Omar El Akkad
Pet
by Akwaeke Emezi (YA)
Future Home of the Living God
by Louise Erdrich
The Jewel
by Amy Ewing (YA)
Herland
by Charlotte Perkins Gilman
Children of Eden
by Joey Graceffa (YA)
There Eyes Were Watching God
by Zora Neale Hurston
Never Let Me Go
by Kazuo Ishiguro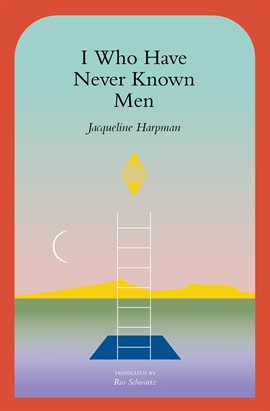 I Who Have Never Known Men
by Jacqueline Harpman (e-Book format only)
The End We Start From
by Megan Hunter
Brave New World
by Aldous Huxley
Children of Men
by P.D. James
The Fifth Season
by N.K. Jemisin
When She Woke
by Hillary Jordan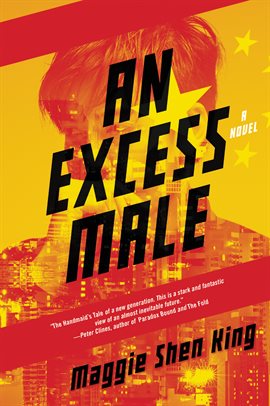 An Excess Man
by Maggie Shen King (e-Book format only)
The Dispossessed
by Urusla LeGuin
The Left Hand of Darkness
by Ursula LeGuin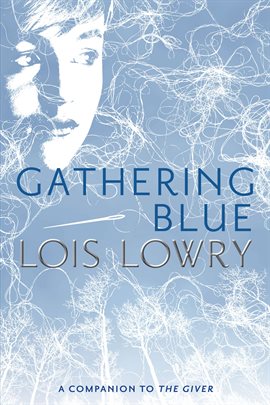 Gathering Blue
by Lois Lowry (YA)
Severance
by Ling Ma
The Water Cure
by Sophie MacIntosh
Station Eleven
by Emily St. John Mandel
The Big Lie
by Julie Mayhew (YA)

Gather the Daughters
by Jennie Melamed (e-Book and e-Audiobook formats only)
The City and the City
by China Mieville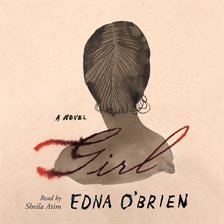 Girl
by Edna O'Brien (e-Audiobook format only)
The Memory Police
by Yoko Ogawa
The Delirium Trilogy
by Lauren Oliver (YA)

Only Ever Yours
by Louise O'Neill (e-Book format only)
1984
by George Orwell
The Bees
by Laline Paull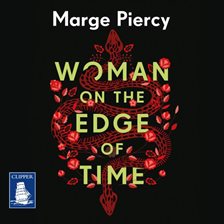 Woman on the Edge of Time
by Marge Piercy
The Farm
by Joanne Ramos
The Plot Against America
by Philip Roth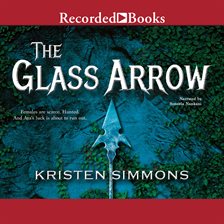 The Glass Arrow
by Kristen Simmons (e-Audiobook format only)
The Mother Code
by Carol Stivers
Women Talking
by Miriam Toews
Archetype
by M.D. Waters
Frankissstein
by Jeanette Winterson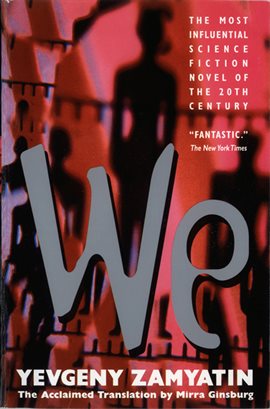 We
by Yevgeny Zamyatin
Red Clocks
by Leni Zumas
added to BookGuide June 2022 | last updated June 2022 sdc