If You Like "The Help"…
Try These Authors/Titles
The Help is a novel written by Kathryn Stockett and published in 2009. It's set in Jackson, Mississippi in 1962, and focuses on civil rights and race relations. 
"Skeeter returns home after graduation where she learns the maid who raised her is no longer working for her family. Her relationship with that maid has greatly influenced her life. When she is reunited with some friends from Jackson – one of them the town's most racist gossip – she notices how they treat their maids. Since she is a writer she decides to write a book about it, wanting to tell these women's stories. She approaches some of the maids and they're resistant at first – not wanting to get in trouble. After a few major incidents they decide to tell Skeeter their stories, risking their jobs and their lives in the process." 
Though there are moments of comedy, this book is truly an emotional rollercoaster that is hard to put down. 
The book itself was such a success that Dreamworks released it as a motion picture in 2011 starring Emma Stone, Octavia Spencer and Viola Davis. 
The Help is a great example of civil rights fiction. Below is a list of books that are about race relations, domestic help, and the civil rights era. 
We've included a number of titles in this list which are not currently owned by the Lincoln City Libraries. All books owned by Lincoln City Libraries are hotlinked to their entries in our library catalog, so that you may check on their current availability. If you see a title on this list that is not hotlinked to our collection, please consider ordering it through our Interlibrary Loan department.
Books in the Lincoln City Libraries collection
Family
by J. California Cooper
Narrated by Cora, who escaped slavery by committing suicide. This story follows the lives of her children, especially her daughter Always.
Last Hotel for Women
by Vicki Covington
Takes place at a hotel in Birmingham in the early 60's. The main character is historical figure Sheriff Bull Connor, a mean and overweight bigot.
We Are All Welcome Here
by Elizabeth Berg
Paige contracts polio while pregnant. After her husband divorces her, her primary caregiver becomes a no-nonsense African American woman named Peacie.
The Autobiography of Miss Jane Pittman
by Ernest Gaines
Though it has "autobiography" in the title, it's actually fiction. A man interviews an elderly African American named Jane Pittman. She tells him her life story from growing up during the civil war to becoming proactive on civil rights.
Sweet Jiminy
by Kristen Gore
Jiminy Davis decides to ditch law school and move in with her grandmother where she learns of a woman also named Jiminy who was brutally murdered in an unsolved case back in 1966.
Roadwalkers
by Shirley Ann Grau
This book is split in half, following the lives of Baby and then her daughter Nanda as they grow up in the south.
Mudbound
by Hillary Jordan
Laura McAllen, a schoolteacher, must adapt to farm-life after her husband decides to buy a farm on the Mississippi Delta.
Saving CeeCee Honeycutt
by Beth Hoffman
Basically The Help but in Savannah, Georgia. After her mother dies, Cecelia goes to live with her wealthy great-aunt Tootie where she befriends the cook, an African American woman, and meets her aunt's friends, one of them a racist town gossip.
Their Eyes Were Watching God
by Zora Neale Hurston
A story about Janie Crawford and her relationships – marriage and friendship.
The Air Between Us
by Deborah Johnson
After a white man is shot in what appears to be a hunting accident, a young African American boy drives him to the hospital, but is denied entrance due to his skin color.
The Secret Life of Bees
by Sue Monk Kidd
14-year-old Lily and her servant Rosalee go into hiding, running away from Lily's abusive father and the police who are looking for Rosalee. They flee to Tiburon, South Dakota where Lily's mother was murdered years ago.
Right as Rain
by Bev Marshall
Comedy meets tragedy: A bi-racial relationship in 1958 Mississippi, death, a homicide trial and some mud-wrestling.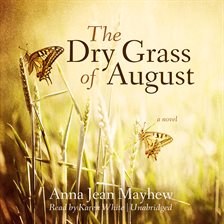 The Dry Grass of August
by Anna Jean Mayhew
13-year-old Jubie Watts and her family go on vacation in Florida with their African American maid Mary Luther. The further south they go, the more racial tension they deal with.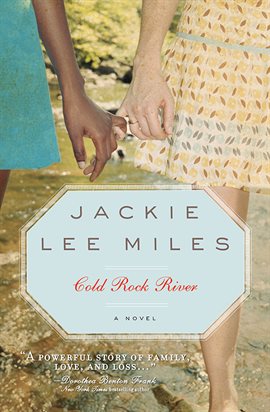 Cold Rock River
by Jackie Lee Miles
Adie Jenkins is pregnant. Her newlywed husband isn't ready for fatherhood so she gets strength from her neighbor, her midwife, and an old diary of a slave girl.
Sula
by Toni Morrison
A story about two girls who grow apart but become friends again when they're older.
Four Spirits
by Sena Jeter Naslund
Four girls are murdered by the KKK in a story that fuses historical fact and fiction.
The Women of Brewster Place
by Gloria Naylor
Follows the lives of seven very different African-American women who live in rented houses of an urban neighborhood.
The Blanche Novels
by Barbara Neely (Mystery)
Blanche fills in for the housekeeper at a politician's house in Boston. After a murder takes place Blanche uses her detective skills to solve the case.
Freshwater Road
by Denise Nicholas
A college girl takes time away from school and her white boyfriend to go to Mississippi and help African Americans get registered to vote in 1964.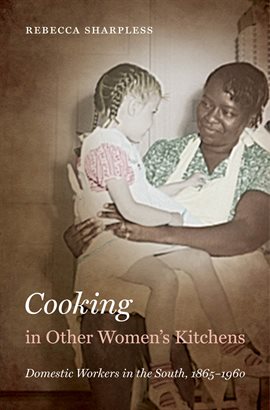 Cooking in Other Women's Kitchens: Domestic Workers in the South, 1865-1960
by Rebecca Sharpless (Nonfiction)
Real stories from African American women working as cooks for white families from the late 1800's to the mid 1900's.
The Space Between Us
by Thrity Umrigar
A story about a wealthy woman and her servant in modern day India.
The Color Purple
by Alice Walker
14-year-old Celie is forced by her father into marriage with an abusive man she calls Mr.
In Love and Trouble
by Alice Walker
A collection of short stories about African American women.
A Thousand Never Evers
by Shana Burg (Young Adult)
A young African American girl learns about racial hatred after her brother accidentally breaks a white bully's leg and goes missing.
A Summer of Kings
by Han Nolan (Young Adult)
An African American teen – King Roy – who's been accused of murdering a white man moves in with a white family.
Books available through InterLibrary Loan
Your Blues Ain't Like Mine
by Bebe Moore Campbell (Young Adult)
A group of white men are acquitted in a trial for the murder of an African American boy.
Queen of Palmyra
by Minrose Gwin
Florence's mother is a drunk and her father is the leader of the KKK so she spends most of her time at her grandparents' house. There she bothers the maid. The town gets shook up when the maid's niece comes to town selling insurance.
Motherless Children
by Randall Luce (Mystery)
A white woman and her niece are murdered in the Mississippi Delta.
City of Churches
by Kenneth Robbins
Two men, one African American, one white return to their hometown to uncover the truth about their fathers' deaths. The storyline alternates from the dynamite incident in 1963, and their return in 1993.
Telling Memories Among Southern Women: Domestic Workers and Their Employers in the Segregated South
by Susan Tucker – (Nonfiction)
A collection of stories about African American female domestic workers and their white employers throughout the 1960's. Based on interviews of 42 women of both races.
This list initially compiled Jan 2012 – carrie k.