Starting in April 2002, and continuing through November 2018, a panel of library staff members have appeared somewhat regularly on Cathy Blythe's Problems and Solutions program on radio station KFOR 1240 AM & 103.3 FM in a segment called "Book Chat," sharing information about books, literacy and library programs. Here is a list of the books discussed on the shows during 2004:
December 30, 2004
Your Best Year Yet!
by Jinny S. Ditzler [158.1 Dit]
A simple summary would be "A transformational goal-setting program that will guide you toward Your Best Year Yet." But this doesn't come close to describing the ten steps that lead you to a plan that will have you meeting goals and acheiving whatever you put your mind to. The three parts of the book are the ideas behind the program, the 10 questions you have to ask yourself and how to put it all together into a plan. This is a book that will break things down to help you sift through what really matters to you. It will also help you to write out simple steps to help you acheive your goals.
The Chocolate Chip Cookie Murder
by Joanne Fluke
Hannah Swensen moved back home to Lake Eden, MN after her father died. Leaving behind a career as a teacher she opens a bakery called The Cookie Jar. When a delivery man is murdered in the alley behind her shop, she helps her brother-in-law (a sheriff's deputy) find the killer. Along the way, her mother pushes Norman (the new dentist in town) at her and she meets Mike, a big town cop who has moved to town for a change of scenery. Humor and romance go hand in hand with murder and mayhem. This is the first in a series in the 'cozy' genre.
Interior Desecrations: Hideous Homes From the Horrible '70s
by James Lileks [747.09 Lil]
From the man who brought you The Gallery of Regrettable Food, which was featured on KFOR Bookchat last year, comes this equally hysterical collection of regrettable interior design. Lileks has bravely scoured the pages of magazines and interior decorating books from the "Swingin' 70's" to bring you a parade of bizarre, ill-conceived and sometimes completely incomprehensible ideas for "modernizing" your home. There are many instances of criminal use of prints, heinous abuse of color and flagrant disregard for taste on every page. Lilek's captions are laugh-out-loud funny, and you will want to share this with all your friends. Know someone who's redecorating for the New Year? Give them this book, and show them what NOT to do. The funny thing is, a lot of the furniture and accent pieces pictured in this book are enjoying a comeback. Help! Just say "No!" to shag-carpeted walls!
Absent Friends
by S.J. Rozan
A group of children grow up on Staten Island – friends forever- until one night a single event changes all their lives. Twenty years later, those friends lives are shattered again by the events of Sept. 11, 2001. Jimmy McCaffery, one of the group who became a firefighter, dies a hero when the towers collapse. A journalist intending to write a tribute, stumbles onto the dark side of the hero's life. The mystery deepens when the journalist dies – Murder? Suicide? The story is told in flashbacks between childhood in what seems like an American Eden and the present in the aftermath of terrorist bombings. Good mystery, interesting characters, wonderful description of life in N.Y. after Sept. 11.
New Year's Owl: Encounters With Animals, People and the Land They Share
by Susan Hand Shetterly [639.9 She]
On New Year's eve, as a wild bird rehabilitator and her husband dress in silly costumes for a party, neighbors appear carrying a wounded owl. The bird is near to death, but Susan and her husband stay home from the party and try to save it. Though no one knows it at the time, the neighbor who brought the owl in is dying also. Months later, the owl heals and can be returned to the wild. The man who saved its life is present at the release, though by now very ill himself, and seems to want to watch those wings spread forever. This book is a wonderful collection of stories about people and animals and the land they live on together. My favorite is the story about teaching robins to sing and drinking champagne to celebrate the hatching of the baby birds after the male learns its mating call.
Two Old Women: an Alaska Legend of Betrayal, Courage and Survival
by Velma Wallis [970.3 AthYw]
It's the written version of an Athapascan legend about two elderly women who were left behind by their tribe which was unable to care for them. They used skills they leared as young girls to survive the winter alone and without assistance. It's a thrilling and inspirational read!
December 14, 2004 [special Tuesday appearance]
Shabby Chic: The Gift of Giving
by Rachel Ashwell [745.5 Ash]
Shabby Chic: The Gift of Giving by Rachel Ashwell incorporates the decorating style developed in the late 1980's with the notion of gift giving. She shops anique stores, junk shops and similar venues to find gifts suited for an individual's interests and tastes and then wraps them beautifully in old fabric, hand made paper, wall paper samples and ties them with knitting yarn, vintage ribbons and artificial flowers. What I enjoyed was Ashwell's emphasis on personal selection and gift presentation in an unusual, funky manner. For those who don't want to go the traditional Christmas shopping route.
An Inconvenient Wife
by Megan Chance
An Inconvenient Wife by Megan Chance is set in 19th century New York where Lucy Carlton, daughter of a wealthy prominent family, suffers from an ailment that defies treatment. She suffers from headaches, claustrophobia, rapid heart beat and excitability. She is taken to many doctors who recommend everything from an ovariotomy to committment to a private asylum. Her husband finally insists she see Dr. Victor Seth, a practioner of a new form of medicine called neurology. He hypnotizes Lucy and she seems to recover. The repercussions of her recovery lead to scandal and eventually murder. There is a bit of a twist ending to add to the suspense.
Fractal Murders
by Mark Cohen
A University of Colorado math professor, Jayne Smyers, attempted to contact three colleagues around the country. She found that two had been murdered and one had committed suicide within a six month period. All three had specialized in fractal geometry. Because fractal geometry is a limited specialty, she did not believe that the deaths were coincidental. She asked the FBI to investigate the deaths and the FBI concluded that the deaths were coincidental. Professor Smyers does not agree with the conclusion and hires a private investigator, Pepper Keane, to look into the deaths. [Note: The detective visits Lincoln, NE during the course of his investigation.]

The Big Book of Candles: Over 40 Step-by-Step Candlemaking Projects
by Sue Heaser [745.593 qHea]
Still looking for some unique gift-giving ideas for the holidays? It's not too late to create a personal, hand-crafted gift that will be appreciated far more than an impersonal store-bought item. The Big Book of Candles provides over three dozen designs for creating hand-made candles. The step-by-step process for creating each design is outlined in simple text and illustrated with clear, straight-forward photographs. And the final products are shown in gorgeous color illustrations. Candle-making is actually a fairly simple craft, and this book will get you started with ease.
How to Do Everything With Your Digital Camera
by Dave Johnson [778.3 Joh]
Although the title is a little overstated, this book does offer a fairly comprehensive introduction to digital photography. Johnson opens by discussing virtually all of the technical essentials of working with one's camera to make correct exposures and then proceeds to address questions about working with digital film and formats and transferring files. He further explains how to compose and edit photographs on one's computer, showing how to improve sharpness and contrast, clean up images, use special effects, and blend text with images. The book concludes with helpful chapters on printing one's photographs and sharing images through e-mail, web pages, and disks. Anyone who works with digital photographs will find this book quite thorough and useful. — description from Amazon.com
The books of The Liaden Universe
by Sharon Lee & Steve Miller
This series of science fiction novels by Lee and Miller, starting with a trilogy (Agent of Change, Conflict of Honors and Carpe Diem), and eventually expanding to nine novels (with more to come), will appeal not only to fans of science fiction and fantasy, but also to action fans and even to readers of regency romances. Each novel in the series is rather unique, but all feature a blend of pulse-pounding action, snappy dialogue, and a well-crafted universe in which humans interact with Liadens — a human-like race whose entire society is guided by old-fashioned manners and mores. Each novel also features a romantic pairing of unlikely couples. A fascinating and exhilarating mix of romance, adventure, politics and old-fashioned "space opera." Personally, I recommend the two "prequels" to the main storyline — Local Customs and Scout's Progress as the best introduction to the series.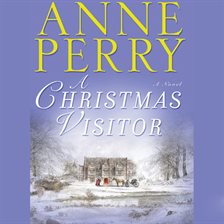 The Christmas Visitor
by Anne Perry
The Dreghorn family is gathering before Christmas for an anticipated reunion in the Lake District of England. The bliss is shadowed by what appears to be the accidental death of Judah Dreghorn. His distraught wife Antonia summons her god father Henry Rathbone, from Perry's William Monk series, for help.
How Full is Your Bucket: Positive Strategies for Work and Life
by Tom Rath and Donald Clifton [158.1]
In this book, the authors, a grandfather-grandson team, explore how using positive psychology in everyday interactions can dramatically change our lives. Clifton (co-author of Now, Discover Your Strengths) and Rath suggest that we all have a bucket within us that needs to be filled with positive experiences, such as recognition or praise. When we're negative toward others, we use a dipper to remove from their buckets and diminish their positive outlook. When we treat others in a positive manner, we fill not only their buckets but ours as well. — description from Amazon.com
November 24, 2004 [special Wednesday appearance]
How the Garcia Girls Lost Their Accents
by Julia Alvarez
It's the story of four daughters, who moved to the United States from the Domincan Republic as children, and how their family became an American family as the daughters became "Americanized." It's about a lot of other stuff, too.
The All-American Cookie Book
by Nancy Baggett [641.865 Bag]
This wonderful cookie cookbook is both a pleasure to look at and a pleasure to read. Baggett spent several years searching throughout the U.S. for memorable regional cookie recipes, and her enthusiasm for her subject matter infuses every page of this book. In ten thematic chapters, Baggett introduces general cookie "how-to's" and techniques, then dives into the exotic flavors, forms and traditions of cookies from various areas of the country. If cookie names such as Maple Sugar Cut-Outs (Vermont) or Bourbon Fruitcake Cookies (Kentucky) appeal to you, or you prefer such morsels as Coffee-Pecan Crunch Bars (Texas) or Hazelnut-Chocolate Chip (Oregon), you'll enjoy sampling this delectable treat. Filled with gorgeous illustrations on nearly every page, and lots of history about the different types of cookies being presented, this is a perfect way to get into the holiday cooking spirit.
He's Just Not That Into You
by Greg Behrendt and Liz Tuccillo [306.7 Beh]
Everybody knows someone of the single, female persuasion who is trying her luck in the dating game. Maybe it's your best friend. Maybe it's your daughter. Maybe it's YOU! Whoever she is, give the single females in your life this book! Written by a former writer for Sex and the City, this book gives some of the best, most practical and necessary advice to women who are trying to decipher those mysterious men. Even if you never watched, or didn't like, the series, you will get a lot out of this book. Behrendt is happily married now, but remembers well his single days. He tells women in no uncertain terms that if a man is really "into you", he will almost always do certain things. He'll call every chance he gets, instead of making excuses why he couldn't, for instance. Conversely, if he's not interested, he'll exhibit other predictable behaviors in the opposite direction. This is open, honest and much-needed information for women on dating's "front lines"-wish I'd had this in my single years.
If Chins Could Kill: Confessions of a B Movie Actor
by Bruce Campbell [791.432 Cam]
A fascinating, funny, realistic and highly entertaining look at how to make it in the entertainment industry — from cult movie actor Bruce Campbell. Best known by his legions of fans as Ash, the hero of the low-budget Evil Dead horror film trilogy (Evil Dead, Evil Dead II and Army of Darkness), Campbell has worked hard to establish a more mainstream following. From the depths of long-term unemployment to the heights of starring in The Adventures of Brisco County Jr. and a recurring role in the Hercules and Xena TV series, Campbell brings a wicked sense of humor to his accounts of the trials and tribulations of struggling actors. Want to know why some movie-makers just don't give up? Like Bruce Campbell, they just _love_ making movies!
[The edition owned by the library is the updated paperback edition.]

The Travel Detective: How to Get the Best Service and the Best Deal From Airlines, Hotels, Cruise Ships, and Car Rental Agencies
by Peter Greenberg [910.202 Gre]
In this entertaining book, Today Show travel editor Greenberg reveals many insider secrets on how to get the lowest fare, make plane reservations, get the best airplane seat, negotiate the best hotel room deals, and much more. Greenberg, who is also the chief correspondent for the Discovery Network's Travel Channel and editor at large for National Geographic Traveler, devotes about three-fourths of the book to air travel, delighting in offering well-deserved criticism of the airlines. His air travel tips are useful and deserving of all serious travelers' attention, especially those traveling on a budget. Though the book omits three areas of travel that form an increasing part of America's traveling experience (organized tours, travel by car, and train travel), it is packed with valuable information and features an authoritative, and quite funny, voice.
The Travel Detective Flight Crew Confidential: People Who Fly for a Living Reveal Insider Secrets and Hidden Values in Cities and Airports Around the World
by Peter Greenberg [910.202 Gre]
NBC's Today Show travel editor Greenberg revealed insider secrets on how to save money without sacrificing the quality of service while traveling in his The Travel Detective: How to Get the Best Service and the Best Deal From Airlines, Hotels, Cruise Ships, and Car Rental Agencies. He now writes for the traveler who must spend time in an airport or city during a layover. And who better to offer insider secrets than those who fly for a living and must spend hours in airports and cities during flight changes? This book is actually a compilation of interviews that Greenberg and his assistants conducted with flight crews, both domestic and foreign. It is laden with airport and city tips, lists of favorite restaurants, book stores, and souvenir shops, and suggestions for things to do. Addresses and phone numbers are provided where necessary.
Simple Steps: 10 Weeks to Getting Control of Your Life
by Lisa Lelas, Linda McClintock and Beverly Zingarella [158.1 Lel]
Written by three women who, tired of the chaos in their lives, establish a program that uses small steps to create order in daily living. The book shows how to soothe your soul and simplify your life in just ten weeks. Each week, brings a couple of new steps to address the key areas in your life: weight, health, living space, and spirit.
Organizing from the Inside Out: the Foolproof System for Organizing Your Home, Your Office, and Your Life
by Julie Morgenstern [640 Mor]
This book is more than just a book to help you tidy your house. It looks at the psychological reasons we have clutter and helps you to change your clutter behavior by changing the way you think.
Northern Lights
by Nora Roberts
Lunacy was Nate Burke's last chance. As a Baltimore cop, he'd watched his partner die on the street–and the guilt still haunts him. With nowhere else to go, he accepts the job as Chief of Police in this tiny, remote Alaskan town, where he unearths the secrets and suspicions that lurk beneath Lunacy's placid surface.
November 10, 2004
The Rule of Four
by Ian Caldwell and Dustin Thomason
Caldwell and Thomason's intriguing intellectual suspense novel stars four brainy roommates at Princeton, two of whom have links to a mysterious 15th-century manuscript, the Hypnerotomachia Poliphili. This rare text (a real book) contains embedded codes revealing the location of a buried Roman treasure. Comparisons to The Da Vinci Code are inevitable, but Caldwell and Thomason's book is the more cerebral-and better written-of the two: think Dan Brown by way of Donna Tartt and Umberto Eco. Tom, the narrator, is the son of a Renaissance scholar who spent his life studying the ancient book, "an encyclopedia masquerading as a novel, a dissertation on everything from architecture to zoology." The manuscript is also an endless source of fascination for Paul, who sees it as "a siren, a fetching song on a distant shore, all claws and clutches in person. You court her at your risk." It's a complicated, intricate and sometimes difficult read, but that's the point and the pleasure. There are murders, romances, dangers and detection, and by the end the heroes are in a race not only to solve the puzzle, but also to stay alive. Readers might be tempted to buy their own copy of the Hypnerotomachia and have a go at the puzzle. After all, Caldwell and Thomason have done most of the heavy deciphering-all that's left is to solve the final riddle, head for Rome and start digging. — from Publisher's Weekly
See similar books to this in our Da Vinci Code readalikes booklist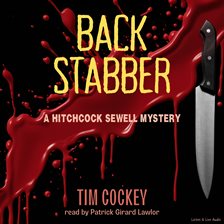 Backstabber
by Tim Cockey [available only in downloadable format]
Hitchcock Sewell, sage undertaker by profession and amateur sleuth by inclination, is drawn into a nasty murder case by an old high school chum. A bit rough around the edges, Jonathan "Sisco" Fontaine lives somewhat dangerously, especially after hooking up with a married woman, Polly Weisheit. When Polly's husband turns up dead with a knife in his back, neither Polly nor Sisco phones the police. Sisco's bright idea is an urgent call to Hitch, who rushes over. Hitch politely refuses his friend's request to make the body disappear, but ends up in hot water anyway after neighbors report seeing a hearse at the Weisheit home before police are called to the scene.
Reading People: How We Reveal Ourselves in Everyday Situations, and How We Can Work It To Our Advantage
by Jo-Ellan Dimitrius [153.69 Dim]
Curious about how to tell a person's sincerity by the tone of their voice, how to effectively use intuition, what three character traits are most likely to predict a person's behavior? Jo-Ellan Dimitrius' Reading People will broaden your understanding about interpreting the world around you, both by focusing your attention on the people you interact with and by making you more observant about your surroundings. Reading People will open your eyes to a wealth of clues that reveal the truth about those around you. Once you've learned to read people, your world will never be the same.
A Northern Light
by Jennifer Donnelly
A beautifully written book for young adults and adults. The description of the land reminds me of Willa Cather's writing. Sixteen year old Mattie Gokey from Upper New York State has a dream to go to college and become a writer. She is accepted into Barnard College during the Spring of 1906, however a deathbed promise to her mother may prevent her in reaching her dream. Mattie is stuck on the farm, living in near proverty, helping her father raise her three younger sisters. She is also promised to a handsome but stubborn young man, Royal. With many ties at home, will Mattie ever find the courage to realize her dream? Through Mattie, the book describes and reveals racism, proverty, and feminism during the early part of the Twentieth Century. Donnelly weaves a splendid but heartbreakingly real story.
the curious incident of the dog in the night-time
by Mark Haddon
A remarkable novel featuring an unforgettable protaganist. Christopher John Francis Boone is young autistic boy from a broken family — a child who is a genius with numbers and mathematics, but who cannot stand to be touched and who relates better to his pet rat than to his father. When a neighborhood dog dies under suspicious circumstances, Christopher decides to investigate the case but he may not be prepared for the far-reaching personal impact his "detecting" has. Told from Christopher's point-of-view, this is an emotional story, told by a boy unable to cope with his own emotions. It is tinged with sadness, wonder and joy, and Christopher is a character you won't soon forget!
The Boy Who Couldn't Die
by William Sleator
Young teens will rejoice at this just-for-fun creepy adventure by William Sleator, one more in a long line of such stories going back to his classic sci-fi novels, House of Stairs, and Interstellar Pig. Here he shifts from science fiction to horror, with a plot based on Hollywood-style voodoo lore. When seventeen-year-old Ken's best friend Roger dies in a plane crash, Ken suddenly realizes that he too could die at any moment. Terrified, he seeks out a plump, middle-aged psychic named Cherie Buttercup, who grants him invulnerability from death in exchange for his soul. Eager to test his new powers, Ken talks his family into a vacation in the Caribbean, where he can swim with sharks. There he is entranced with Sabine, a young scuba instructor, and shares his story with her. When Ken begins to have vivid dreams of secret murders, he and Sabine realize that Cherie Buttercup is using his soul as a zombie to do her will. But the dreams also give clues as to where his soul is hidden–so the pair set out to retrieve it. Breathless action is leavened with the unconscious humor of typical Sleator touches in which preposterous fantasy collides with the details of reality, only adding to the fun. — from Amazon.com
Puppy Parenting: Everything You Need to Know About Your Puppy's First Year
by Jan Greye and Gail Jesse Smith [636.707 Gre]
In Puppy Parenting, Jan and Gail guide you through all the developmental and behavioral stages of your puppy's first year: Bringing baby home — 1 to 4 months: getting his shots, learning his language, and dealing with separation anxiety, teething, and grooming. The brat zone – 5 to 7 months: sending him to school, deciding whether or not to neuter, keeping him safe, socializing him, and determining the right diet. Young adult — 8 to 12 months: the teenage months: traveling with him, learning games that are fun to play and help with his development. It contains everything a parent needs to know: choosing the right breed for your personality and lifestyle, finding a reputable breeder or picking the perfect pound pup, preparing your home for the new arrival: buying everything you need (and nothing you don't), puppyproofing your home, housebreaking: crate, paper, and tether training — and what to do when mistakes happen, training techniques: how to get your pup to listen — and what to do when he doesn't, keeping puppy healthy — and when to call a vet.
How Clean is Your House?
by Kim Woodburn and Aggie Mackenzie [648.5 Woo]
The stars of Lifetime Television's How Clean is Your House are on a mission to clean up America. Already a runaway bestseller in the UK, this new edition of How Clean is Your House? is packed with trade secrets and inventive cleaning solutions that will get everyone on this side of the Atlantic back on track and cleaning properly in no time.
Remember to Feed the Kittens
by The National Federation of the Blind
This book includes 8 chapters or articles describing how blind people live and feel on a daily basis. The authors want to cut through sentimentality and misconceptions to the very "kernel" of the subject of blindness. This book addresses pets, including a blind cat, being in love at 15, and being ignored by a desk clerk at a hotel, plus more.
[Remember to Feed the Kittens is one of a series of books (put out by The National Federation of the Blind), which are being used during November as part of a month-long program designed to enhance sighted individuals' understanding of the lives of blind individuals and blindness. The community is invited to read selected chapters from Kernel books and then meet November 15th through 18th at select libraries for discussion. Kernel books are available at Lincoln City Libraries and online at www.nfb.org/books/kernel1/kernels.htm. Audio cassettes are available to users of the Nebraska Library Commission's Talking Book & Braille Service.]

October 28, 2004
The Virgin Blue
by Tracy Chevalier
This novel actually has two plots, occurring close to 400 years apart. Ella Turner is an American living in France for a year with her husband, struggling to overcome her feelings of alienation in her new surroundings. She passes her time by studying the French language and researching her family history. Isabelle du Moulin, Ella's ancestor, is a woman living in the late 1500s and early 1600s. She spends her time trying to keep her family safe in a time of religious revolts. Although the women live different lives in different times, they have some strong similarities.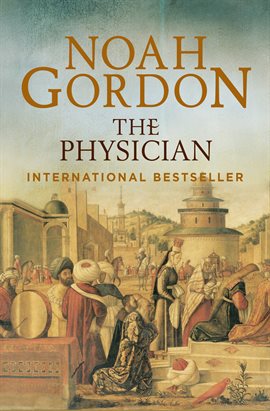 The Physician
by Noah Gordon
This book, set in 11th century Europe and the Middle East, tells the story of young Rob J. Cole, who dreams of training to become a physician. Rob J. finds himself alone in the world through a set of tragic circumstances, and is apprenticed to an itinerant barber-surgeon. It soon becomes clear that Rob has a special gift, and a real talent for healing. He is frustrated, however, by his lack of real medical knowledge, and his inablility to cure many of the maladies he encounters. When he learns that the best medical training in the world is available in far-off Persia, he becomes determined to go there and train with Avicenna-a medieval physician of great renown, and an actual historical figure. His journey is long and perilous, and Rob J. must take the extra risk of passing himself off as a Jew, since in most areas of Christendom, practicing medicine as a master physician can get you killed, or, worse, excommunicated. This book is at once an adventure story, and a fascinating look at life in the mid-eleventh century. There is romance as well as adventure in this book, and the descriptions of medieval medical practice and theory is very interesting. Taking a trip back in time with The Physician will definitely cure you of boredom, and leave you feeling better!
Leaning Into the Wind: Women Write From the Heart of the West edited
by Linda Hasselstrom, Gaydell Collier and Nancy Curtis [978 Has]
This book is an anthology of autobiographical essays and poems written by women living in the rural West. The women write about their work, their connection to nature, their struggles and their joy as they live, or once lived, in the West. The anthology includes several Nebraska writers. Also by the same editors: Woven on the Wind: Women Write About Friendship on the Sagebrush West [810.098 Has].
Shadow Divers: The True Adventures of Two Americans Who Risked Everything to Solve One of the Last Mysteries of World War II
by Robert Kurson [940.545 Kur]
In the fall of 1991, a team of weekend scuba divers discovered a German submarine in deep waters off the coast of New Jersey. Two men became obsessed with identifying the wreck. It took six years, hours of research, international cooperation, two broken marriages, and three underwater deaths before the mystery was solved. This book has it all – history, mystery, action, suspense.
Undress Your Stress: 30 Curiously Fun Ways to Take off Tension
by Lois Levy [155.904 Lev]
This is a small book that packs a big punch. It is full of ideas on simple ways to relieve your stress and feel better. Some of them are very simple (and we've all heard before) such as breathe. Some are a little more challenging. She suggests we all need to sleep more, somewhere between 8 and 10 hours a night. She also strongly urges us all to exercise more and turn off the T.V. Studies have shown that people are NOT more relaxed or satisfied after watching television, so just don't do it. This is a great book so take an afternoon and read it.
Eat Mangoes Naked: Finding Pleasure Everywhere and Dancing With the Pits!
by Sark [152.42 Sar]
This is an out of the ordinary guide to seeking out and finding pleasure in everyday life. First come reminders that our spirits need pleasure just as much as our bodies need air and water. Then the author guides the reader to find that pleasure around the house, through painful experience, nature, change, imagination – even in the periodontist's office. Great format too!
Educating Alice: Adventures of a Curious Woman
by Alice Steinbach [910.4 Ste]
Alice Steinbach is a Pulitzer Prize winning journalist who has taught at Princeton, Washington and Lee University and Loyola College. Taking a sabbatical from her life she travels around the world taking lessons in Cooking in Paris, Art history in Florence, Sheep dog training in Scotland. With each lesson she learns far more about the country, the city and the people she meets.
All the Presidents' Children: Triumph and Tragedy in the Lives of America's First Families
by Doug Wead [973 Wea]
Surely one of the 20th century's most enduring images is that of young John F. Kennedy, Jr. giving a solemn salute at his father's funeral. In his book, All the Presidents' Children, Doug Wead uses this image as a starting point for a journey through history, examining the lives and fates of the sons and daughters of our Presidents. This journey often has tragic and unexpected turns, dead ends and rocky patches. Many presidential offspring have met early deaths, after mis-spending initially promising lives. There have certainly been success stories among this select group of citizens, but they are far outweighed by the failures. Then there are the enigmatic figures, like Alice Lee Roosevelt Longworth, daughter of Theodore Roosevelt. While no one could call Alice a failure, she never seemed truly happy, and made enemies more easily than friends. In her time, Alice was both vilified and celebrated by the press and the nation, and seemed to relish her reputation as a troublemaker. Wead offers well-written and informative glimpes into the intimate lives of first families, and also speculates on the forces that combine to shape these lives. Even if you don't normally read non-fiction, it's worth picking this book up and reading even just a small sampling of these stories. This is a fun and painless way to brush up on your history, while being introduced to some unforgettable characters!
See more books like this in our First Ladies booktalk booklist
October 14, 2004
Duck for President
by Doreen Cronin
Well duck has done it again. After helping the Cows go on strike in Click Clack Moo and running the farm when Farmer Brown's on vacation in Giggle Giggle Quack. Duck is tired of the same chores every day on Farmer Brown's Farm. Duck decides to hold a barnyard election and let the farm animal vote on who should manage the farm. Duck wins over Farmer Brown. This elections helps Ducks political career. Duck is soon running for governor and then president of the United States. This simple but funny picture book helps explain elections and voting to children.
On the Occasion of My Last Afternoon
by Kaye Gibbons
On the Occasion of My Last Afternoon is a book that will appeal to those who like Cold Mountain or who have been enjoying the Oprah books. Focusing on two strong female characters, one black and one white, Gibbons tells a tale of a tyrannical father who alienates his family and most of the community and how each woman's life has been affected by this man. Set during the Civil War, some of the historical details are graphic but Gibbons beautiful storytelling makes for a satisfying read.
The Genealogist's Companion and Sourcebook
by Emily Anne Groom [929.1 qCro 2003]
The Genealogist's Companion and Sourcebook is a classic research tool which teaches budding genealogists to branch out and examine different records and sources to find information. She also provides tips for using and interpreting these sources.
This Death by Drowning
by William Kloefkorn [B K69] [Nebraska Author!]
It was bound to happen: in this era of tell-all autobiographies, here at last is a memoir that is not about familial dysfunction. The state poet of Nebraska, Kloefkorn writes prose with pensive grace, one thought flowing into another as water flows into the rivers, lakes, and oceans that become his metaphors for the world's connectedness. This is a quirky, funny, moving memoir full of unforgettable characters; readers will not have seen its like before and shouldn't expect to again. — The Library Journal
Restoring the Burnt Child
by William Kloefkorn [B K69] [Nebraska Author!]
Negotiating the no man's land between ages nine and thirteen, this memoir of a small-town boy's life in 1940s Kansas continues the story William Kloefkorn began in his much-loved volume This Death by Drowning.
Scrapbook Borders, Corners and Titles
from Memory Maker magazine [745.59 qScr]

This book inspires scrapbookers with fresh, fun ensembles of page borders, corners and title designs for seasonal themes-including holidays! Neatly corralled border, corner and title treatments provide a clean and crisp page that helps keep the focus where it should be – on your page. More than 70 custom-coordinated page elements are included which work well together, alone or in completely different color schemes. — Amazon.com description. During the discussion of this book, two of the libraries' 20-or-more handicraft periodicals were also discussed. You may wish to take a look at Memory Makers magazine or Creating Keepsakes
Queen of the South
by Arturo Perez-Reverte
Readers of Pérez-Reverte's sixth thriller won't be able to turn the pages fast enough: the author of The Club Dumas, The Seville Communion and other literary adventure novels now tackles the gritty world of drug trafficking in Mexico, southern Spain and Morocco, offering a frightening, fascinating look at the international business of transporting cocaine and hashish as well as a portrait of a smart, fast, daring and lucky woman, Teresa Mendoza. As the novel opens, Teresa's phone rings. She doesn't have to answer it: the phone is a special one given to her by her boyfriend, drug runner and expert Cessna pilot Güero Dávila. He has warned her that if a call ever came, it meant he was dead, and that she had to run for her own life. On the lam, Teresa leaves Mexico for Morocco, where she keeps a low profile transporting drug shipments with her new lover. She eventually winds up heading one of the biggest drug traffic rings in the Mediterranean. The novel tells the gripping tale of "a woman thriving in a world of dangerous men." — Publisher's Weekly
Founding Mothers: The Woman Who Raised Our Nation
by Cokie Roberts [973.3 Rob]
Have you ever wonder what the women were doing during the American Revolution? This book is told through a woman's point of view. The book deals with the daily lives of the women when actual battles were being fought. Through letters and diaries, Roberts gives readers engaging mini-biographies of Abigail Adams, Martha Washington and Dolly Madison along with other women not found in our history books.
See more books like this in our First Ladies booktalk booklist
September 30, 2004
Candyfreak: A Journey Through the Chocolate Underbelly of America
by Steve Almond [338.474 Alm]
A delicious exploration of what it means to be obsessive about your candy, from an author who has eaten a piece of candy every day of his life. From reminiscing about the long-gone candy bar brands of his youth (Marathon or Caravelle, anyone?) to touring production factories of small local manufacturers, Almond's joy is expressed in his loving descriptions of the content, flavors and textures of well-known and unknown chocolate bars. This book is part memoir and part business history. But mainly, it's a love song to a dying breed…small American independent candy manufacturers, who are increasingly getting bought out or forced out of business by major conglomerates.
When Montana and I Were Young
by Margaret Bell [917.86 Bel]
The book is about Bell's childhood, which happened in the 1890s, when Montana was becoming a state. It's a story about her life as a pioneer girl, the work she did, and how she managed to escape her abuse step-father.
Blue Blood
by Edward Conlon [363.2 Con]
This gripping account of his life in the NYPD by a Harvard-educated detective will evoke deserved comparisons to other true crime classics, like David Simon's Homicide and Kurt Eichenwald's The Informant. The son of an FBI agent, Conlon began his career patrolling housing projects in the Bronx before moving on to narcotics work and eventually getting his gold shield. He seamlessly weaves in family stories, autobiography and a history of corruption and reform in the legendary police force, but the heart of the book is his compelling and detailed rendering of the daily grind of the average policeman, a refreshing antidote to car chases and running gun fights that are a staple of popular culture's depiction. There are dozens of fascinating supporting characters on both sides of the law, including pitiful addicts and career criminals hoping to become informants, devoted public servants, good bosses and petty bureaucrats." There are a lot of true-crime books out there, but this one stands out for its fine writing and sheer readability. — Publisher's Weekly
Atonement
by Ian McEwan
This book is about a wealthy British family, living in the 1930's. Thirteen-year-old Briony Tallis catches her sister in an embarrassing situation with the neighbor boy.
Dream Park
by Larry Niven & Steven Barnes
This is a contemporary science fiction novel that should have crossover appeal to fans of the type of adventure thrillers written by Michael Crichton. Written in 1981 and set in 2051, with some imagination "Dream Park" could take place right now. For anyone who's been curious about the psychology of why some people engage in Role Playing adventure games (like Dungeons & Dragons), this adventure novel is for you. Dream Park is a high-tech theme park where players are able to live out live-action adventure games, by interacting with actors and lifelike holograms. In this novel, what appears to be a straight-forward "geek" adventure takes on a serious tone, when a security guard in the R&D labs for the Park ends up dead and the Park's head of security has to be "inserted" into a highly-publicized South Seas Islands adventure game undercover to discover which one of the players is involved in industrial espionage. Filled with fascinating characters, exciting action, romance, a strong mystery/espionage subplot and a mixture of Islander mythology and high-tech SF, this novel has a little of something for nearly everyone. Followed by two sequels: The Barsoom Project, and The California Voodoo Game.
Don't Shoot the Dog
by Karen Pryor [158.1 Pry]
Karen Pryor clearly explains principles of behavioral training through many anecdotes. She reveals how this art can be applied to any situation. And best of all, she tells how to do it without punishment, or guilt trips. She tells her methods for stopping 'bad' behavior and how to shape new behavior–in any animal (this includes humans!) She discusses how to combat our own behavioral problems (smoking, overeating, etc.) and how to deal with a moody spouse, an impossible teen, or an aged parent. She also talks about how to use her methods to improve your golf game or house train your pet.
Roman Blood
by Steven Saylor
From the arrival of an articulate slave on the doorstep of sleuth Gordianus to the riveting re-creation of an actual oration by Cicero, Saylor's remarkable first novel takes the reader deep into the political, legal and family arenas of ancient Rome, providing a stirring blend of history and mystery, well seasoned with conspiracy, passion and intrigue. In the steamy spring of 80 B.C. fledgling orator Cicero is preparing the legal defense of Sextus Roscius, a wealthy farmer accused of the murder of his father. Things look grim for Sextus; it is well-known that his father had threatened to disinherit him in favor of his younger half-brother. Cicero engages Gordianus to get at the truth of the matter, and while the orator practices powerful speech-making the investigator proves the aptness of his sobriquet, "the finder." — Publisher's Weekly
September 9, 2004
The Essential Ellison: A 50 Year Retrospective
by Harlan Ellison [818 Ell]
This large volume (edited by Terry Dowling) is a collection of the most important, influential Harlan Ellison short and medium-length stories published between 1949 and 1999. This collection is essential reading for fans of speculative fiction and for anyone else who claims to be a student of contemporary American literature. Ellison's writing is powerful and highly emotional. As a writer and as a human begin, Ellison does not suffer fools, idiots, or intolerant or cruel people gladly, but instead takes their negative behaviors and attitudes and exposes them to the world, mercilessly tearing injustice and inhumanity apart. While leavened with some humor, Ellison's stories can range from soaring joy to searing pain, as he explores the dark corners of what it means to be human. This one will especially appeal to genre fans, as many of the stories have a fantastical element to them, but the stories should be enjoyed by general readers as well. Not for the faint of heart — Ellison's anger at various aspects of humanity comes through very strongly.
[The library owns various collections written or edited by Ellison, as well as audio and graphic-novel adaptations of his work.]
A Girl Named Zippy: Growing Up Small in Mooreland, Indiana
by Haven Kimmel [917.726 Kim]
When Haven Kimmel was born in 1965, Mooreland, Indiana, was a sleepy little hamlet. Nicknamed "Zippy", she possessed big eyes and even bigger ears. In this loving memoir, Kimmel takes readers back in time to when small-town America was still in the innocent postwar period and treats readers to an appealing, and knowing, heroine.
Dating Dead Men
by Harley Jane Kozak [Nebraska Author!]
Wollie Shelley has a full plate. Her greeting card store is due for a surprise inspection. Her schizophrenic brother called after witnessing two Swedes kill a strange man. Wollie finds the dead body, and is willingly kidnapped by a charming man, who just so happens to be wanted by the Mafia. To top things off, she's dating 40 men in 60 days as part of a research project, and one of her blind dates just might be out to kill her. Harley Jane Kozak's Dating Dead Men is a hilarious, fast-paced mystery that Janet Evanovich's fans would love.
Salt: A World History
by Mark Kurlansky [333.856 Kur]
From the author of the bestselling Cod: A Biography of the Fish That Changed the World [333.956 Kur] and The Basque History of the World [956.6 Kur] comes this fascinating exploration of the importance of salt in the evolution of human civilization and culture. Kurlansky explores everything from the earliest known uses of this chemical compound (as a food preservative), through its central role in the rise and fall of numerous governments and economic systems (including various wars fought merely over access to salt), to the modern uses and methods of processing salt. The author takes what could have been a dry and pedantic subject about the only rock human beings eat, and infuses it with incredible flavor and excitement. You'll never take your salt shaker for granted again. A "must read" for foodies everywhere!
Darkly Dreaming Dexter
by Jeffry P. Lindsay
Jeff Lindsay's debut novel is a serial killer thriller with a twist. Dexter Morgan, a blood splatter expert with the Miami Police Department, narrates the story. He's also a serial killer, but a serial killer with a conscience, if such a thing is possible. You see, he only kills other killers. He works hard to maintain his appearance as a normal, everyday person and doesn't call attention to himself. As Dexter says: "Whatever made me the way I am left me hollow, empty inside, unable to feel. It doesn't seem like a big deal. I'm quite sure most people fake an awful lot of every day human contact. I just fake all of it." Dexter's well-controlled life is challenged when his stepsister, Deborah, a cop, asks for his help in tracking down a serial killer who is preying on prostitutes in the Miami area. The problem is that the killer's style intrigues Dexter…he seems to be reaching out to Dexter and inviting him to "come out and play." Should Dexter help his sister find the killer? Should he find the killer himself so they can "play"? Or is it possible that Dexter has gone completely insane and is committing the killings himself? Dexter is a unique character, whose humorous and self-deprecating narration makes it hard not to like him in spite of the fact that he is a killer. This book may not be for you if you are squeamish or offended by bad language, but if you are in the mood for something off-beat or if you're still in the mood for a summer read, this book's for you! Note — Lindsay is currently working on a second "Dexter" novel!
The Dish: On Eating Healthy and Being Fabulous
by Carolyn O'Neil & Densie Webb [613.2 One]
These self-proclaimed "dish divas" use their knowledge as dieticians and their own innate sense of style to actually put some joy back into eating right and feeling good.
The Professor and the Madman: A Tale of Murder, Insanity, and the Making of the Oxford English Dictionary
by Simon Winchester [423 Win]
The Professor and the Madman is more than just the story of the most enormous dictionary of the English language. It follows the lives of two men: Dr. James Murray, the dictionary's editor, and that of Dr. William Minor, a volunteer who sent in thousands of word definitions, but who also happened to be committed to an insane asylum after committing a murder. Besides being an interesting read about the making of the Oxford English Dictionary, Simon Winchester's The Professor and the Madman is an engrossing story about the curious friendship that forms between these two men.
Maisie Dobbs
by Jacqueline Winspear
This book is a wonderful mix of mystery, historical fiction and romance. It begins in 1929 in England as Maisie Dobbs starts her career as a private investigator. Her first client is a husband who suspects his wife of infidelity. Maisie discovers that the clandestine trips the wife is taking are to a cemetary to visit the grave of a WWI soldier. As she uncovers the mystery surrounding the soldier's death, she is forced to remember her own war time experiences and the young doctor with whom she fell in love. Through a series of flashbacks, you learn how Maisie came to be a private investigator. I think you will enjoy spending time with Maisie. She's a smart, independent young woman. A strong sense of time and place will transport you back to wartime London. The author, an English woman now living in California, has finished a second Maisie Dobbs volume (Birds of a Feather) and is currently working on a third.
August 25, 2004
The Dollmaker
by Harriette Arnow
In an amazing opening chapter, Gertie Nevels performs an emergency tracheotomy on her son beside an empty road, using a twig cut from an nearby tree. In the midst of WWII, she is struggling to save her home, her children, her husband and her way of life from changing beyond recognition. Her failure begins. Her husband takes work in a factory in Detroit and as a good wife, she must follow. Gertie is rough hewn and uneducated, but powerful and compassionate, one of the strongest women in American fiction.
Midnight in the Garden of Good and Evil
by John Berendt [364.152 Ber]
It's difficult to categorize this book. On one level, it is a travelog, recounting former New York magazine editor Berendt's eight years in Savannah, Georgia, that beautifully preserved hothouse of the South where eccentric characters like black drag queen Lady Chablis and charming con man Joe Odom blossom in rich profusion. It is also a true crime tale, the saga of antiques dealer Jim Williams whose 1981 shooting of his sometime lover Danny Hansford in the historic Mercer House obsesses Savannah denizens; they watch as Williams endures four trials and is eventually acquitted, only to die of a heart attack a few months later, haunted (some say) by Hansford's vengeful ghost.
High Hearts
by Rita Mae Brown
Geneva Chatfield is the daughter of an old Virginia family and an avid horsewoman. When her husband unwillingly goes off to war she cuts her hair and follows. Unfortunately she's a far better soldier than her husband and marital conflicts happen. Brown focuses much on the battles and tactics and provides very descriptive narration of the horror of the war.
The Dark Tower series
by Stephen King
Set in a world of extraordinary circumstances, filled with stunning visual imagery and unforgettable characters, The Dark Tower series is King's most visionary feat of storytelling, a magical mix of science fiction, fantasy, and horror that may well be his crowning achievement. In November 2003, the fifth installment, Wolves of the Calla, was published, followed by Song of Susannah (Book VI) in June 2004. The seventh and final volume, simply titled The Dark Tower is scheduled for publication in September 2004. With these last three volumes finally in print or on the horizon, long-time fans and King readers who have yet to delve into The Dark Tower can now look forward to reading the series straight through to its stunning conclusion.
Local Wonders: Seasons in the Bohemian Alps
by Ted Kooser [917.823 Koo] [Nebraska Author!] Nebraska's own Ted Kooser has given us a wonder, indeed, in this small quiet book. In case you don't know your Nebraska geography, the Bohemian Alps of the title are located north and west of the Lincoln area, and encompass such towns as Schuyler, Wahoo, Clarkson and Garland, where Kooser himself lives. This book is a collection of musings on the people and way of life in this distinct area. Here you will meet frog-hunting dogs, chickens living out a peaceful retirement and folks busy cleaning out their car-sheds. These stories celebrate the passing seasons, and lament the slow passing of a way of life.
Too Many Tomatoes, Squash, Beans and Other Good Things
by Lois M. Landau [641.635 Lan]
A cookbook for when the garden explodes. Try the freezer tomato soup!
Giants in the Earth
by Ole E. Rolvaag
This is the story of Norwegian immigrants who come to South Dakota in the 1870's to homestead. Per Hansa embraces the challenge, as do his friends and neighbors; but his wife, Beret, is afraid of the emptiness and longs for home. Her one comfort is her religion which leads a tragic end. The story is an epic – large themes and heroic characters.
Me Talk Pretty One Day
by David Sedaris [817 Sed]
"It's a pretty grim world when I can't even feel superior to a toddler." Welcome to the curious mind of David Sedaris, where dogs outrank children and French toddlers unmask the inadequacies of the American male. Sedaris inhabits this world as a misanthrope chronicling all things petty and small. In Me Talk Pretty One Day Sedaris is as determined as ever to be nobody's hero–he never triumphs, he never conquers–and somehow, with each failure, he inadvertently becomes everybody's favorite underdog.
July 2004
I'm Just Here for the Food – Food + Heat = Cooking and Alton Brown's Gear for Your Kitchen
by Alton Brown [641.5 Bro]
This pair of culinary guides belongs side-by-side on your kitchen shelves. Alton Brown is host of the Food Network's Good Eats series. In these two books, he brings a wacky sense of humor and a scientist's ability to translate "technical" into "layman" and applies them to basic cooking principals and the equipment needed to put them into practice. Through amusing anecdotes, fascinating historical sidebars, and colorful illustrations, Brown is able to explain why that souffle didn't rise and what the difference is between braising, broiling and brining. In his follow-up volume, Alton explores the origin, history and contemporary uses for all those various tools and pieces of equipment found in the everyday kitchen — and offers his recommendations on which of those have to be in everyone's modern kitchen. Fun and enlightenment, with a side of delicious recipes!
[Note: I'm Just Here for the Food previously appeared on our Staff Recommendations page!] [Alton Brown's Gear for Your Kitchen is not currently owned by the Lincoln City Libraries]

Down the Garden Path
by Dorothy Cannell
This delightful mystery is one of the first by well-known British writer Dorothy Cannell. It predates her Ellie Haskell series, and is a stand-alone book. We meet our heroine, Tessa Fields, as she is about to meet with some very foul play at the hands of a would-be attacker. Her rescuer is one of a pair of eccentric and flamboyant sisters who live in a nearby manor house. The Tramwell sisters generously offer Tessa a place to convalesce in their home, where she meets Butler, the barefoot butler, and Minerva, the sisters' slobbery, smelly dog. But as usual, in any good mystery, things-and people-are not as they seem. Tessa is trying to solve the mystery of her origins, the sisters are up to their wrinkled necks in petty crime, and their manor house may, or may not, be the scene of an old murder. This is the English cozy at it's best-with a twisted plot, a saucy heroine and dark humor running throughout. And oh, yes-there's even a touch of romance to keep things lively. Follow Tessa down the "Garden Path", and you'll have an enjoyable trip, indeed!
Peace Like a River
by Leif Enger
Eleven year-old Reuben Land, together with his father and sister, are on the run, in pursuit of sixteen-year-old Davy, who has escaped from jail on a "borrowed" horse into the wilds of South Dakota. Set in the 1950's, this book is a truly modern western, exploring the theme of the outlaw as hero and role model for the rest of America. The narrator, young Reuben, himself occupied in a titanic struggle against asthsma, endears himself to the reader with his unique view of his other family members and of life in the Land household. One Book One Lincoln's pick for 2004.
Peace Like a River is the 2004 selection for the city-wide One Book – One Lincoln program. Follow the link to our OBOL Web site for complete information about this year's community reading project!
Leadership
by Rudolph W. Giuliani [303.34 Giu]
This biographical work shares former NYC mayor Rudy Giuliani's principles of leadership, and how those principles guided him through the devastating attacks on his city on September 11. There are snippets of his managerial style, how he was able to bring down New York's crime rate and encourage accountability among his city commissioners, and features a step by step account of the mayor's movements and response during the September 11 attacks. This book makes for interesting reading for those who want a more personal, commanding account of September 11 and for those who'd like to know Giuliani's side of the story of his two-term mayoral experience.
The Lobster Chronicles: Life on a Very Small Island
by Linda Greenlaw [B G838]
Linda's first book The Hungry Ocean, described her time as captain of a swordfishing boat, she's now moved back home to Isle au Haut (a small island off the coast of Maine). Living in her parents house, she owns and Captains a lobster boat. With the help of her father she goes out each day to haul traps, bait them and set them back out. Describing a very poor season, she brings in humor about the residents of the island and her search for a husband.
Desk
by Kim Johnson Gross [651.2 Gro]
This is a little book that's part of a big series. Small, only 5″ square, it describes a short history of the desk. It has great pictures and wonderfully funny quotes. Touching on pens, pencils and other office supplies it gives an insight into the tools we use everyday. The series Chic Simple is a great guide to living in the 21st century. They cover everything from painting rooms to painting women's faces. Some titles include Cooking, Clothes, and Storage. Each book has color photographs and helpful hints to keeping life simple.
The Club Dumas
by Arturo Perez-Reverte
Here is a plot that should sound quite familiar: a secret society meets in an exotic locale, while pacts with the devil are made and fallen angels may or may not be walking among us. Yes, it sounds like it could be something by Dan Brown, of "DaVinci Code" fame, but it's not. It's The Club Dumas, by Arturo Perez-Reverte, originally published in 1993. Set in several European cities, this "beach book for intellectuals", as one reviewer described it, follows the trail of Lucas Corso, a mercenary-like hunter of rare books for a rogue's gallery of wealthy clients. Corso is hired to authenticate one of only three known copies of a 17th century book that is said to hold the key to summoning Satan and open the door to Hell. At the same time, he also agrees to look into the background of a hand-written chapter of "The Three Musketeers" thought to be by Alexandre Dumas, himself. Along Corso's twisted path lie murders, suicides, seductive blondes and menacing pursuers who smoke Montecristo cigars. Everyone he meets seems to have stepped directly out of a well-known novel, and the literary references are a big part of the book's appeal. You might want to keep a copy of "The Three Musketeers" handy while you read this one, because reading the passages Reverte refers to is lots of fun. This is a great read if you like old books, Dumas, Sherlock Holmes, "The DaVinci Code", or just want to do some thinking while you're lying there on the sand.
See more books like this in our Da Vinci Code readalikes booklist
The Callahan Chronicles
by Spider Robinson
A series of interconnected science fiction short stories that appeared in various magazines in the late 1970s and early 1980s (and were originally collected as three earlier — and smaller — paperback anthologies: Callahan's Crosstime Saloon, Time Travellers Strictly Cash and Callahan's Secret). Set in an unusual tavern in New York state, populated by a cast of eccentric regulars and occasional visitors, all with their own unusual tales to tell. At times milk-out-your-nose funny; at times poignant or emotionally wrenching; at times hard-edged science fiction. But always filled with engaging characters, snappy and literate dialogue, and a sense that you never quite know what's going to happen or who's about to walk in the door of Callahan's Crosstime Saloon.
See more books like this in our "In Space…No One Can Hear You Laugh" booklist
June 2004 – Juvenile and Young Adult focus
Fair Weather
by Richard Peck
In 1893, thirteen-year-old Rosie and members of her family travel from their Illinois farm to Chicago to visit Aunt Euterpe and attend the World's Columbian Exposition which, along with an encounter with Buffalo Bill and Lillian Russell, turns out to be a life changing experience for everyone.
Hoot
by Carl Hiassen
Roy, who is new to his small Florida community, becomes involved in another boy's attempt to save a colony of burrowing owls from a proposed construction site.
The Wee Free Men
by Terry Pratchett
A young witch-to-be named Tiffany teams up with the Wee Free Men, a clan of six-inch-high blue men, to rescue her baby brother and ward off a sinister invasion from Fairyland.
My Face to the Wind: the Diary of Sarah Jane Price, Prairie Teacher
by Jim Murphy
Following her father's death from a disease that swept through her Nebraska town in 1881, teenaged Sarah Jane must find work to support herself and records in her diary her experiences as a young school teacher.
Because of Winn-Dixie
by Kate DiCamillo
India Opal Buloni and her father, a preacher, just moved to Naomi, FL. Opal's mother left them when she was just a baby, so she doesn't remember her. On a trip to the Winn-Dixie Grocery store, Opal, meets and adopts a large mix-breed dog she names Winn Dixie. This is the story of her first summer in Naomi, and how everything that happens, happens Because of Winn-Dixie. Teased by Dunlap and Steve Dewberry, two boys about her age, she meets Gloria Dump. The Dewberry boys think Gloria's a witch, but Opal learns she's a very nice woman, who is slowly going blind due to age. Opal decides to read to Gloria and spends the summer reading Gone With the Wind to her. She also meets the librarian Miss Fanny Block, a wealthy woman, who's great-grandfather was the inventor of a special candy. As the summer progresses she makes several other friends, all because of Winn Dixie.
Trickster's Choice
by Tamora Pierce
Alanna's daughter Aliane or Aly is 16 and wants to be a spy like her father George. Unfortunately her parents won't hear of it. Deciding to get away from her parents and give them some time to be alone she goes sailing to visit her friends in Port Legann. Caught by raiders, Aly is taken as a slave to the Copper Isles. Purchased by Duke Balitang she works as a servant in his household until Kyprioth — a Trickster God — comes to visit. She makes a deal with Kyprioth, if she can keep the Duke and his family alive through the summer, he will free her and send her home. The summer becomes more difficult as the insane King banishes the Duke for being a traitor and court intrigue follows them to the wilds of Tanair Castle.
A Long Way From Chicago and A Year Down Yonder, both
by Richard Peck
These two novels deal with the adventures that Mary Alice and Joey Dowdell have while visiting, and eventually living with, their Grandma Dowdell. She lives in a small town in rural Illinois which is full of all kinds of characters. Readers will encounter such memorable folks as Shotgun Cheatam, who may or may not be deceased, and Effie Wilcox, Grandma's "enemy" (acutally her best friend), who is often heard to exclaim "I'm too nervous too live". It's impossible not to laugh as Grandma foils Halloween hooligans, deflates the pompous Mrs. L.J. Weidenbach, and catches the sheriff and his cronies drunk in their underwear. Grandma is an unforgettable character in her own right, and Peck's style is reminiscent of Mark Twain or Eudora Welty. These books are perfect for parents and, especially, grandparents to read aloud. Also great if you need childrens' titles for your book discussion group.
Don't Let the Pigeon Drive the Bus and The Pigeon Finds a Hot Dog
by Mo Willems
This picture-book pigeon has caused quite a sensation since his introduction last year. He has earned many honors for Willems, his creator, including a Caldecott medal. What's so special about this bird? He's a wisecracking, wheedling charmer-and most children in the 3-6 year old range will recognize some of themselves in him. Whether he's trying to convince the reader to let him drive, or trying to talk a duckling out of sharing his hot dog, the pigeon is a uniquely engaging picture book character. He talks like a real person, and though the author doesn't say where he's from, Central Park would be a good guess. Children love telling the pigeon "No!" in the first book, as he offers them money, pleads and eventually throws a tantrum. In the second book, he learns, reluctantly, that pleasant things are even more pleasant when shared with a friend. Don't let the simple drawings deceive you — the pigeon's got a lot to say!
May 2004
The Lovely Bones
by Alice Sebold
At the opening of this affecting novel the narrator, Susie, has died and gone to heaven – the latest victim of a serial killer. In heaven, where "life is a perpetual yesterday", Susie narrates and keeps watch over her grieving family and friends, as well as her brazen killer and the sad detective working on her case. As Sebold fashions it, everyone has his or her own version of heaven. Susie's resembles the athletic fields and landscape of a suburban high school: a heaven of her "simplest dreams," where "there were no teachers…. We never had to go inside except for art class…. The boys did not pinch our backsides or tell us we smelled; our textbooks were Seventeen and Glamour and Vogue." Susie struggles to accept her death while still clinging to the lost world of the living, following her family's dramas over the years like an episode of My So-Called Afterlife. Her family disintegrates in their grief: her father becomes determined to find her killer, her mother withdraws, her little brother Buckley attempts to make sense of the new hole in his family, and her younger sister Lindsey moves through the milestone events of her teenage and young adult years with Susie riding spiritual shotgun. Random acts and missed opportunities run throughout the book–Susie recalls her sole kiss with a boy on Earth as "like an accident–a beautiful gasoline rainbow." Though sentimental at times, The Lovely Bones is a moving exploration of loss and mourning that ultimately puts its faith in the living and that is made even more powerful by a cast of convincing characters.
It's Not the End of the Earth, But You Can See It From Here
by Roger Welsch [398.2 Wel] [Nebraska Author!]
In this rather slight collection of monologues, stories and essays, Welsch–a regular on CBS's Charles Kuralt show, a columnist and collector of Great Plains lore–celebrates small-town America's leisurely pace, human scale and the ordinary man or woman who "moves mankind and shapes destiny."
Lightning Man-the Accursed Life of Samuel F.B. Morse
by Kenneth Silverman [B M836s]
The New York Herald described Samuel Morse as "perhaps the most illustrious man of his age" in his 1872 obituary. Had Morse himself been the author, he would have painted himself in a much different light. Samuel F.B. Morse was the consumate late bloomer. Best known as the inventor of the telegraph, an invention that shattered the barriers of geography and distance, he viewed his long life as a series of failures. He disappointed his pious New England parents by choosing not a printing career, as his father had planned, but a career as a painter. He stumbled into inventing and a scientific carrer at age 41, after selling none of his major canvases. Despite his many accomplishments, one gets the impression that Morse never really did find out what he wanted to be when he grew up. His life spanned some of the most exciting decades in American history (1791-1872), and the author does a spectacular job of weaving together the events of his subject's life with this historical backdrop. He also makes this famous man's life meaningful and relevant for today's modern reader. This one is bound to cause a lot of buzz among history buffs, and may win Silverman his second Pulitzer or Bancroft prize.
The Well-Designed Mixed Garden
by Tracy DiSabato-Aust [712 qDis]
This is the follow-up to DiSabato-Aust's wonderful The Well-Tended Perennial Garden, and it is a worthy successor. This is not a book for the novice gardener, but functions more as a resource book for refining the gardener's design technique. This lushly illustrated volume is actually three books in one (at least). It's part garden design handbook, part plant encyclopedia and part treatise on how to plan and care for the mixed garden. The word "mixed" in the title is referring to a garden planted with perennials, shrubs, trees and annuals. While anyone would enjoy looking at this book, and find inspiration in it, it will work best for those with some experience in the garden who are looking for ways to improve their plantings and use their landscape spaces to their best advantage. If you could take only two gardening books with you to the proverbial desert island, Tracy DiSabato-Aust's would be the ones-and maybe the island wouldn't stay a desert for very long!
My Sister's Keeper
by Jody Picoult
This is the story of a family in crisis. Kate, the older sister, has been fighting leukemia since age 3. Anna, the younger daughter, was conceived as a bone marrow match for Kate. Jesse is the forgotten brother who is not a match and therefore outside the scope of his parents concern. At age 13, Anna sues for medical emancipation from her parents. The story of the trial is told from the points of view of Kate, Anna, Jesse, the lawyer, the guardian ad litem, the parents and every version forces the reader to confront choices no person should ever have to make.
The Birth of Venus
by Sarah Durant
Set in 15th century Florence, rich in historical and artistic detail, this novel tells the story of an unconventional young woman who wants to read and paint and think for herself. Her parents arrange a marriage, which she first resists, then accepts when her husband to be promises her the freedom she so desires. She finds she has agreed to a devil's bargain. Her fight to attain her goals, and fulfill her dreams makes a wonderful and captivating story.
Leap of Faith – Memoirs of an Unexpected Life
by Queen Noor [B N755]
Leap of Faith is a remarkable document. It is the story of a young American woman who became wife and partner to an Arab monarch. It provides a compelling portrait of the late King Hussein and his lifelong effort to bring peace to his wartorn region, and an insider's view of the growing gulf between the United States and the Arab nations. It is also the refreshingly candid story of a mother coming to terms with the demands the king's role as a world statesman placed on her family's private life. But most of all it is a love story—the intimate account of a woman who lost her heart to a king, and to his people.
The Game: A Mary Russell & Sherlock Holmes Adventure
by Laurie R. King
The seventh Mary Russell adventure (after 2002's Justice Hall) may well be the best King has yet devised for her strong-willed heroine. It's 1924, and Kimball O'Hara, the "Kim" of the famous Rudyard Kipling novel, has disappeared. Fearing some kind of geopolitical crisis in the making, Mycroft Holmes sends his brother and Mary to India to uncover what happened. En route, they encounter the insufferable Tom Goodheart—a wealthy young American who has embraced Communism—traveling with his mother and sister to visit his maharaja friend, Jumalpandra ("Jimmy"), an impossibly rich and charming ruler of the (fictional) Indian state of Khanpur. With some local intelligence supplied by Geoffrey Nesbit, an Englishman of the old school, and accompanied by Bindra, a resourceful orphan, the couple travel incognito as native magicians (Mary, it goes without saying, learns Hindi on the voyage out). Ultimately, their journey intersects with the paths of the Goodhearts and the mysterious Jimmy. At times, travelogue and cultural history trump plot, but the sights, smells and ideas of India make interesting, evocative reading.
See more Holmes novels in our "Elementary…" booklist.
April 2004
Shutter Island
by Dennis Lehane
The new book by the author of Mystic River is a real psychological thriller. Two U.S. marshalls are sent to Ashecliffe Hospital for the Criminally Insane to investigate a patient's disappearance. Teddy Daniels intends to use this trip to find his wife's killer, also an inmate at the institution, and to investigate allegations of human experimentation. His partner disappears and Daniels fears he himself is being drugged to prevent his leaving the island and exposing the secret-ops testing. The plot twists and turns, and the ending is an absolute shocker.
Paths of Desire
by Dominique Browning [635 Bro]
A retaining wall collapses on top of Browning's garden. Fifteen years of planting and caring and planning are gone overnight. She uses the disaster to rebuild her garden and her life. This is the story of that journey, filled with humor and advice and meditations on the twists and turns the paths of life and gardening can take. A desire path is what landscapers call the walkways made when people ignore sidewalks and create their own route to a destination. This makes a wonderful metaphor for how to make decisions, evaluate situations, and live life.
The Joy Diet: 10 Daily Practices for a Happier Life
by Martha Beck [158.1 Bec]
Beck, a life coach and columnest for O: The Oprah magazine writes about the 10 "menu items" that will lead to a happier life. She first defines diet, she says when diet first entered the english language in 1656 it meant "a way of living or thinking", not long after diet came to mean "a day's journey" as well. So using the original definition, she discussing ten ways of living or thinking that will change your life. They seem simple; Do Nothing for 15 minutes is the first one. Another is "Give youself a treat for every risk you take and two just because you're you." Some seem more obvious, but are no less important. Playing and laughing. She suggests you count how many times you laugh each day and make sure you laugh a minimum of 30 times per day.Overall, Beck's down to earth writing style and humor makes this an enjoyable book even if you decide not to follow her "diet".
Earth Colors
by Sarah Andrews
This is the ninth book featuring Em Hansen, a Wyoming born, petroleum geologist who has a knack for solving crimes. Em's living with Faye and helping her raise her daughter since Faye's husband Tom was killed on a previous case. Now it's time for Em to move on. Taking on a case to discover whether a family painting, a Remington, is a forgery or not. She uses her forensic expertise and the pigments from the paint used. Taking her back east, Em becomes entangled with an FBI case and a possible murder. Andrews adds fascinating details about the how paint is made and how dangerous some colors can be!
The Other Boleyn Girl
by Philippa Gregory
This fascinating historical novel concerns the glittery and perilous court of King Henry VIII, as seen by Mary Boleyn, sister to the scheming and ambitious Anne. Married to one of the king's courtiers at age 15, Mary, sweet, blonde, and biddable, becomes King Henry's mistress, bearing him a son and a daughter and believing herself in love for the first time in her life. But Mary is at the mercy of her ambitious family and she eventually finds the King's interest waning and is forced to make way for Anne, who is determined not just to be the King's woman, but his queen. A wonderful story from an unexpected point of view about the power of a woman and the sacrifices required in order to stay true to oneself.
Why We Buy: The Science of Shopping
by Paco Underhill [658.834 Und]
The forerunner of an actual science determining how people shop, Paco Underhill has presented a fascinating story of the kinds of things that most people don't think about when they walk into a store. For instance, you might know that, as a shopper, you dislike being crowded from behind or being forced to stoop to get the merchandise you want, but Underhill points out that this is a phenomenon all shoppers hate, and one which hurts sales of improperly positioned items. All sorts of shopper habits are showcased here, from the women who will buy more when shopping with a friend to the men who are discovering how man-unfriendly shopping for kid's clothes can be. A fascinating study of human behavior in the store.
The Gallery of Regrettable Food
by James Lileks [641.5 Lil]
This book is ample proof that sometimes, the "good old days" were not really that good. Lileks has taken photos from old cookbooks, circa 1930-1960, and added his own hilarious captions to them. Highlights of the book include "Meat, Meat, Meat", where you'll see some images that may turn you permanently vegetarian, and "Glop in a Pot"-shocking photos from a casserole cookbook that will make you repeatedly ask "What were they thinking?". This book is so funny, you really want to avoid reading it anywhere were you need to maintain self-control. Have a box of Kleenex handy to wipe the tears of laughter from your eyes, and perhaps a box of antacid to quiet your slight queasiness. In addition to this wonderful book, Lileks, a columnist for several Minnesota newspapers, has a "Regrettable Food" Web site, accessible through a link at www.lileks.com. Bon appetit ? I don't think so. (Special thanks to Scott C., of the Bennett Martin library downtown, for suggesting this book in a monthly Staff Recommendations booklist on the Library Web site.)

The Eyre Affair
by Jasper Fforde
This is the first in a planned series of books about a literary crime fighter named Thursday Next. Her world is a parallel universe with our own. In Thursday's world, fine art and literature take the place of our popular culture. Instead of Star Trek conventions, there are conventions of John Milton lovers, where everyone dresses like the poet. Kids beg parents for money to drop into "Willspeak" machines, that offer animated actors spouting Shakespeare when a coin is inserted instead of gumballs. Thursday is up against a formidable foe in Acheron Hades, the world's most-wanted criminal mastermind. Once a college professor, this certified genius has stolen the original manuscript of Charles Dickens' Martin Chuzzlewit, and plans to permanently alter the plot, thus changing every existing copy of the book. Thursday's life is complicated by an old love who she can't forgive or forget, inter-departmental intrigue and a giant corporation that seems out to get her. Is our heroine up to the task of saving the literary world? This book features a host of cultural references, fast-moving adventure, and thought-provoking social commentary. Oh, and there are vampires and werewolves, as well. OH, My! There are also two sequels out, called Lost in a Good Book and The Well of Lost Plots, so you'll have more Thursdays to look forward to.
March 2004
Bleachers
by John Grisham
Bleachers is Grisham's short novel about athletes returning to a small town for the funeral of their high school football coach, a man they both loved and hated, and the affect he had on their lives after they played football for him.
Cat Fear No Evil
by Shirley Rousseau Murphy
Cat Fear No Evil is a fantasy mystery about a trio of crime fighting cats who have extraordinary powers to communicate with some humans. Both cats and humans are wonderful characters in this well written mystery.
Opening Skinner's Box: Great Psychological Experiments of the Twentieth Century
by Lauren Slater [150.7 Sla]
The box referred to in the title of this book is one you may think you know all about. B.F. Skinner, one of the founders of behavioral science, is reputed to have raised his daughter, Deborah, inside a climate-controlled box. There are Web sites dedicated to this unfortunate child, claiming that she died insane and forgotten in an institution, or that she lives on in a severely disturbed state, a victim of the inherent cruelty of operant conditioning. Slater, herself a psychologist, sets out to track down the truth behind the legends surrounding Skinner and other great psychological pioneers of the last century. This may sound about as exciting as watching paint dry, but this book is moving, compelling and extremely thought-provking. The author asks readers to confront their own deeply-held beliefs and assumptions about sanity, ethics and human nature, while telling emotionally riveting tales of both experimenters and subjects. Read Opening Skinner's Box and find out just how much you actually remember from that long-ago "Intro to Psych" class you took.
Dark Tide: The Great Boston Molasses Flood of 1919
by Stephen Puleo [363.11 Pul]
What? You mean you've never heard of the Great Boston Molasses Flood? Well, you're not alone, but you are missing out on a great story! This is not just the tale of a huge, badly built tank full of molasses-it's a story of corporate greed, America at war, the immigrant experience and the intricacies of Boston politics. Puleo weaves historical information about the importance of the molasses trade around an exciting narrative about a tragedy that could so easily have been averted. Read Dark Tide, and you'll rediscover a fascinating but forgotten corner of US history.
Immortal in Death
by J.D. Robb
Eve Dallas, hard boiled 21st century homicide inspector, is terrified. She has to go shopping for her wedding dress. The search for the perfect dress is complicated by murder, money and drugs. Wedding plans have to be squeezed in between meetings with suspects. Can Eve solve the case and manage dress fittings before her wedding day?
Bad Dog! True Tales of Trouble Only a Best Friend Could Get Away With
by Douglas Brown [636.7 Bro]
Bad dogs are finally given a chance to tell their own stories and explain their motives (with a little help from their owners). These tales of destruction by playful pooches are truly awesome. Dogs investigate the mysteries of plumbing and flood the house, search for treats in the garbage and set the house on fire, and express displeasure with household arrangements by adding their own contributions.
The Middle of Everywhere: The World's Refugees Come to Our Town
by Mary Pipher [325.21 Pip] [Nebraska Author!]
This thoughtful and thought-provoking book by local author Pipher discusses Lincoln's role as a destination point for many refugees. By using stories of the immigrants she has befriended and her own analysis of Nebraska, Pipher talks about the experiences of newcomers to Lincoln and how their suffering and successes have changed her and the community.
The Marriage Lesson
by Victoria Alexander [Nebraska Author!]
When a trio of sisters, related to Lord Helmsley through marriage, descends on his house for their first London season, Helmsley is confident he can marry them off quickly and return to his own pursuits. But the eldest sister, Marianne, wants to "experience life" and undertake exotic adventures without the hindrance of a stuffy husband. To attain financial independence, she pens anonymous, "absolutely true" newspaper stories about a na‹ve miss and her Heathcliff-like guardian. A perfect example of the heights that Regency-era romances can attain, this story sparkles with humor, wit, and very bad poetry. A great read from a local Nebraska author.
Note: Victoria Alexander was the author Guest of Honor at the first Turning the Pages of Romance conference in Lincoln, held Saturday, April 17th, 2004 — co-sponsored by the Lincoln City Libraries and Omaha Public Libraries.
February 2004
The Gift of Fear
by Gavin DeBecker [362.88 Deb]
This is a book everyone should read. With crime and terrorism being reported daily it is a look at the fact humans aren't as unpredictable as we are led to believe and many warning signals are given if we just pay attention. DeBecker discusses the concept of intuition or 'gut feeling' and how people should be more responsive to their internal warning signals. He points out that if something doesn't look quite right then it probably isn't. His main message is we need to be wary, not afraid.
Murder With Peacocks
by Donna Andrews
Meg Langslow is an ironsmith who has taken the summer off from work to be the bridesmaid for not one, but three people: her mother, her best friend and her brother's fiance. Along with bridesmaid she becomes wedding coordinator. In this winner of the Agatha Award for Best First Traditional Mystery, Meg juggles wedding plans (which include live peacocks), unwanted suitors, and murder with humor and good spirits. Murder with Peacocks is an excellent cozy to brighten up any mystery reader's day.
The Low Maintenance Garden
by Susan Berry and Steve Bradley [635.9 qBer]
This book will give you ideas on how to reduce the amount of work you do in the garden so that you can spend more time ENJOYING your garden. Grass is NOT the only material available for your garden floor. Suggestions are given for planning, designing and plant selection. Good advice – very well illustrated.
The Way to Bright Star
by Dee Brown
Ben Butterfield, growing older at a desk in a hardware store at the turn of the century, looks back on his life as a as an orphan after the Civil War. He was taken in by a scout and wagonmaster, Johnny Hawkes, who was then hired by a Union officer to drive camels through Kansas and Missouri. Their adventures lead them through bank robberies, battles, burials and eventually to the circus. Both love Queen Elizabeth Jones, rescued after the bank robbery, and her eventual decision splits the threesome. Ben's memories of his boyhood are contrasted with his life at the time of his reflections as he battles with his jealous wife, amorous spinsters and tries to stave off the installation of that cursed new-fangled gadget, the telephone.
Hominids
by Robert J. Sawyer
What would our Earth have been like if Neanderthals had risen to prominence, instead of our own Homo sapiens ancestors? This book explores the discovery of a parallel world where Neanderthals are the dominant species on Earth, and Homo sapiens is extinct. The Barast, as the Neaderthals call themselves, have created a world much different than ours, with a lower population, no crime, and pristine environment. When a bridge between the two Earths is created, a lone Neanderthal scientist finds himself trapped on our own Earth, a living representative of a long-dead culture that our own often dismisses. Ponder Boddit, the Neanderthal scientist in question, must rely on the help of Mary, a Homo sapiens geneticist who must prove to the world that Ponder, despite his appearance, is as human as she is. A fascinating "what-if" look at how the development of religion, culture, morality, and what makes us all human. [Winner of the 2003 Hugo Award for best science fiction novel of the year. Followed by two additional volumes in the trilogy: Humans, and Hybrids.]

Everything I Know About Women I Learned From My Tractor
by Roger Welsch [817 Wel] [Nebraska Author!]
Nebraska's humorist once again delivers a tongue-in-cheek look at the relationships between men, women, and tractors. This is a great guy book, but also a great book for women to read, because it explains so much about why guys act the way they do. (Of course, the idea of the book was to explain to guys why women act the way that they do, but the reality is that each gender ends up learning a lot about the other.) Funny, witty, down-to-earth, this is Roger Welsch discussing the reality of life between Mars and Venus.
Blood Hollow, a Cork O'Connor mystery
by William Kent Krueger
This is the fourth book in this series of well-written, exciting mysteries by William Kent Krueger. Krueger's sleuth, Corcoran O'Connor, is the former sheriff of a small northern Minnesota town. He's also part Ojibwe Indian, and has strong ties to both the native and white worlds. In "Blood Hollow", O'Connor investigates the disappearance of a local girl last seen riding her snow-mobile into the deep woods during a blizzard. Where is she, and who really knows what happened to her? The plots of Krueger's books are deceptively simple, and just when you think you've got it all figured out, the plot takes one unforeseen turn after another.
[Note: William Kent Krueger will be the author Guest of Honor at the 5th annual Mayhem in the Midlands mystery convention in Omaha, May 27-30, 2004 — co-sponsored by the Lincoln City Libraries and Omaha Public Libraries. Click the above link for more information.]
Mama Makes Up Her Mind
by Bailey White
Bailey White writes wonderful, funny stories about life in a small Southern town. Featured prominently in nearly every tale is her feisty, one-of-a-kind mama. These stories are NOT what most people think of as "corny", or "folksy". They'll make you laugh, but they also will make you think and occasionally make you sigh a good deal. For a special treat, check out one of Bailey's books on tape or CD. She reads her own work, and sounds just like you'd expect her to! You can also hear her as an occasional contributor on National Public Radio.
Local Wonders: Seasons in the Bohemian Alps
by Ted Kooser [917.823 Koo] [Nebraska Author!]
Nebraska's own Ted Kooser has given us a wonder, indeed, in this small quiet book. In case you don't know your Nebraska geography, the Bohemian Alps of the title are located north and west of the Lincoln area, and encompass such towns as Schuyler, Wahoo, Clarkson and Garland, where Kooser himself lives. This book is a collection of musings on the people and way of life in this distinct area. Here you will meet frog-hunting dogs, chickens living out a peaceful retirement and folks busy cleaning out their car-sheds. These stories celebrate the passing seasons, and lament the slow passing of a way of life.
January 2004
A Short History of Nearly Everything
by Bill Bryson [500 Bry]
Bill Bryson is one of the world's most beloved and bestselling writers. In A Short History of Nearly Everything, he takes his ultimate journey–into the most intriguing and consequential questions that science seeks to answer. It's a dazzling quest, the intellectual odyssey of a lifetime, as this insatiably curious writer attempts to understand everything that has transpired from the Big Bang to the rise of civilization. Or, as the author puts it, "…how we went from there being nothing at all to there being something, and then how a little of that something turned into us, and also what happened in between and since." This is, in short, a tall order, one that Bryson tackles with his customary skill and thoroughly entertaining writing. In this book, Bryson takes on geology, chemistry, paleontology, astronomy, and particle physics and ends up with a science book that reads like a novel. Readers will wish they had a science text like this one when they were in school.
The Journals of Eleanor Druse: My Investigation Into the Kingdom Hospital Incident
by "Eleanor Druse"
The blurb about the author *says* that Eleanor Druse is a career spiritualist that lives outside of Lewiston, Maine, but who's to say for sure? Written in the form of journals submitted to Stephen King for editing and publication, this book is the fascinating and terrifying exploration into the supernatural that inspired Stephen King's much-anticipated ABC-TV series, Stephen King's Kingdom Hospital. The newly built Kingdom Hospital in Lewiston, Maine, is one of the most technologically advanced hospitals in the country. Unfortunately, it was erected on the site of a terrible tragedy — a textile mill fire that killed dozens of workers, mostly children. And it appears that beneath the sheen of the new construction and scientific innovations of The Kingdom, an indecipherable and primal evil lurks — and the soul of a trapped and helpless child cries out for solace. King at his best?
The Hornet's Nest: A Novel About the Revolutionary War
by Jimmy Carter
With this intricately detailed novel of the American South and the Revolutionary War, President Carter becomes our first chief executive, past or present, to publish a work of fiction. By concentrating on Florida, Georgia and the Carolinas from 1763 to 1783, Carter takes a fresh look at this crucial historical period, giving life and originality to a story usually told from the viewpoint of the northern colonies. There's a large cast of characters, but the focus is on the families of Ethan and Epsey Pratt and neighbors Kindred and Mavis Morris, backwoods Georgia homesteaders who are swept up, albeit reluctantly, in the revolution against the British. Among many other subjects, Carter covers military tactics, natural history, 18th-century politics, celestial navigation, the causes of the war, the sexual practices of both Indians and pioneers and how to tar and feather a man without killing him. An entertaining and informative read.
You Can't Make Me (But I Can Be Persuaded)
by Cynthia Tobias [649.64 Tob]
It's easy to recognize a strong-willed child. Difficult to discipline, at times impossible to motivate, strong-willed children present unique, frustrating, and often exhausting challenges to those who care for them. But now, the miracle parents long for can happen. Offering new hope, achievable goals, and a breath of fresh air to families and teachers, Cynthia Tobias explains how the mind of a strong-willed child works – and how to use that information to the child's best advantage.
Relax — You May Only Have a Few Minutes Left
by Loretta Larouche [155.904 Lar]
LaRoche has been called the Erma Bombeck of stress reduction. She shows and tells how to use humor to relieve anxiety and promote wellness. Her methods are simple – put on a Groucho Marx nose, glasses and moustache, then go talk to yourself in the bathroom mirror about how serious your problems are. The book has chapters entitled Awfulizing and Catastrophizing; If you don't have to suffer, don't practice; and How to prevent hardening of the Attitudes. This really is a delightful book – fun AND helpful.
We Need to Talk About Kevin
by Lionel Shriver
This is a dark tragic novel about a horrifying crime. From the very beginning, the reader knows that Kevin Khatchadourian has killed seven students and two teachers at his high school in a shooting similiar to the Columbine school massacre. His mother writes a series of letters to Kevin's absent father, reliving their lives and Kevin's life, trying to understand how they reached this terrible position. This raises questions about motherhood, families, careers, guilt and retribution. Very heavy subject matter, but thought provoking as well.
Unwise Passions: A True Story of a Remarkable Woman and the First Great Scandal of Eighteenth Century America
by Alan Pell Crawford [B M82706c]
This is the surprising and intriguing tale of Ann Cary Randolph Morris, known as Nancy to friends and family. Towards the end of the 18th century, Nancy was at the center of a scandal that rocked not only Virginia plantation society, but a young nation as well. Though acquitted of having an affair with her sister's husband, then murdering their newborn baby, Nancy was ostracized from polite society. The story of how she overcame her misfortunes and triumphed over her enemies is a little-known but engrossing part of early American history.
PC Annoyances: How to Fix the Most Annoying Things About Your Personal Computer
by Steve Bass [004.16 Bas]
Who doesn't want their PC to perform better and have fewer annoying little problems ? Everyone can find some way to improve the performance of their computer with this helpful and amusing how-to book. Steve Bass is a contributing editor and columnist for PC World magazine, and he knows a lot about what plagues the home computer user. His advice for whipping that pesky machine into shape is both easy to follow, and frequently very funny. From streamlining your email, to customizing your desktop, you'll find this book both fun and functional.
Other KFOR Book Chat pages:
Save
Save
Save