Starting in April 2002, and continuing through November 2018, a panel of library staff members have appeared somewhat regularly on Cathy Blythe's Problems and Solutions program on radio station KFOR 1240 AM & 103.3 FM in a segment called "Book Chat," sharing information about books, literacy and library programs. Here is a list of the books discussed on the shows during 2005:
December 22, 2005
Dream Snow
by Eric Carle [jP Carle]
In this juvenile picture book, a farmer worries that Christmas won't come with no snow. He settles down for a long winter's nap and dreams of snow that covers his animals. When he wakes up, he finds it really has snowed and goes out with presents for his animals. The snow is supplied on plastic pages that cover the pictures. At the end of the book, there is a special surprise when a button is pushed.
Die Trying
by Lee Child
Jack Reacher, former Army MP, pauses to help a lady with her parcels, and is abducted along with her. The bad guys turn out to be members of a neo-nazi uber-right-wing militia. The lady is Holly Johnson, an FBI agent, and coincidentally the daughter of the Joint Chiefs of Staff. The leader of the militia group uses his FBI mole to determine Reacher's identity, but even so underestimates what Reacher is capable of doing to escape and get himself and Holly to freedom. This is the 2nd in a run of (now 8) Jack Reacher suspense-adventures. They are fast paced, 'furiously suspenseful' and NOT for the faint of heart.
The Forever War
by Joe Haldeman
This Hugo- and Nebula-award winner was originally published in serial form in 1974. It has since been reprinted variously, but the most recent, 2003 version is being touted as "the author's preferred edition of the groundbreaking SF classic." Private Mandella is a soldier in a war that is taking place light years from earth. As such, while he ages months, the Earth ages centuries. Mandella is a regular, likable guy who is forced to fight in a barely comprehensible war waged against nearly invisible enemies, in crazy-hostile environments. Through all this, Mandella clings to one constant – his relationship with his fellow soldier and lover, Marygay. The two manage to survive reinlistment after reinlistment, up to the very end when they are finally sent on separate missions…which means two different time schemes. If one gets back before the other, it's seemingly impossible they could reunite. Compelling and thought provoking, this story is awfully hard to set down.
This book has been adapted into a 3-part graphic novel series also owned by the libraries.
See more books like this on our Hugo Award Winners booklist | See more books like this on our Nebula Award Winners booklist
Dead Until Dark
by Charlaine Harris
Sookie Stackhouse is just a small-time cocktail waitress in small-town Louisiana. Until she meets Bill, the vampire of her dreams. Life seems much more normal for Sookie until one of her coworkers turns up dead. Now Sookie has to find out if Bill is who she thinks he is. Maybe having a vampire for a boyfriend isn't such a bright idea.
The Know It All: One Man's Humble Quest to Become the Smartest Person in the World
by A.J. Jacobs [031 Jac]
Imagine, the original Berserkers were "savage Norse soldiers" of the Middle Ages who went into battle stark naked! Or consider the Etruscan habit of writing in "boustrophedon style." Intrigued? Well, either hunker down with your own Encyclopædia Britannica, or buy Esquire editor Jacobs's memoir of the year he spent reading all 32 volumes of the 2002 edition—that's 33,000 pages with some 44 million words. Jacobs set out on this delightfully eccentric endeavor attempting to become the "smartest person in the world," although he agrees smart doesn't mean wise. Apart from the sheer pleasure of scaling a major intellectual mountain, Jacobs figured reading the encyclopedia from beginning to end would fill some gaps in his formal education and greatly increase his "quirkiness factor." You can learn a lot from this very funny book, and it's a lot easier to carry around than an encyclopedia.
The Stupidest Angel: A Heartwarming Tale of Christmas Terror
by Christopher Moore
Christmas is coming to Pine Cove, California. The tiny tourist resort is overrun with holiday problems. The story begins when Santa Claus assaults a Salvation Army bell ringer (who just happens to be his ex-wife) in the Thrifty Mart parking lot. The plot thickens when the ex-wife has another confrontation with Santa and accidentally kills him. This incident is witnessed by a 7 year old boy who wishes with all his heart for Santa to come back to life. Enter the stupidest angel, who has been sent to Earth to grant a child's Christmas wish. He tries, but has disastrous results.
See more books like this on our Books With a Twist booktalk booklist
The Worst Case Scenario Survival Handbook: Holidays
by Joshua Piven [394.26 Piv]
Need help re-purposing a fruitcake? Have trouble avoiding that unwanted Holiday hug? What do you do if an angry reindeer tries to charge you? Find the solutions to these and many other seasonal "Worst-Case Scenarios" in this hilarious, but ultimately helpful book. Complete with a festive, shiny silver cover, this would make a great last-minute gift or stocking-stuffer. Besides, where else can you find out both how to extinguish a burning turkey AND how to foil unwanted gift-snoopers? This is a truly practical guide to many of those Holiday headaches, and it will give you a much-needed chuckle, as well.
Julie and Julia: 365 Days, 524 Recipes, 1 Tiny Apartment Kitchen – How One Girl Risked Her Marriage, Her Job and Her Sanity to Master the Art of Living
by Julie Powell [641.3 Pow]
Julie Powell is 30 years old, living in a rundown apartment in Queens, and working at a secretarial job that's going nowhere. She needs something to break the monotony of her life. So, she invents a deranged assignment: She will take her mother's dog-eared copy of Julia Child's 1961 classic, Mastering the Art of French Cooking, and will cook all 524 recipes . . . in the span of just one year. Created originally as a weblog on the internet, now it's a moving book that shows how one woman learns who she is. Written in a style similar to Bridget Jones Diary it will entertain and touch the reader.
December 1, 2005
The Courage to Start: A Guide to Running for Your Life
by John Bingham [796.42 Bin]
John Bingham was an out-of-shape, middle-aged smoker who transformed himself from couch potato into successful runner. When the book was published in 1999, John had completed 11 marathons and hundreds of races, and he wrote a monthly column for Runner's World magazine. If you have ever considered running as a hobby (or even if you haven't!), John's story will inspire you to put on a pair of athletic shoes and hit the pavement. Like John, you may look like a penguin waddling down the sidewalk. However, also like John, you may create physical and mental health for yourself through the habit of running.
An Elm Creek Quilts Sampler: The First Three Novels in the Popular Series
by Jennifer Chiaverini
As the title implies, this book contains the first three novels of the Elm Creek Quilts series. In the first novel, The Quilter's Apprentice, Sarah McClure and her husband move to the small town of Waterford, Pennsylvania. Frustrated in her attempts to obtain meaningful and lucrative employment, Sarah accepts a job working for 75-year-old Sylvia Compson. She helps Mrs. Compson prepare her family's manor for sale. As part of her compensation, Sarah also gets quilting lessons from Mrs. Compson. During the course of the novel, the women become fast friends, and their future plans take an unexpected and exciting turn. Round Robin is the second novel in the series. Elm Creek Manor has been transformed into Elm Creek Quilts, an educational camp and retreat for quilters. Sarah, Sylvia, and the other Elm Creek Quilters decide to create a round robin quilt. Each quilter adds a border to the original center quilt square. We learn about the joys, the sorrows, and the frustrations of each of the Elm Creek Quilters. Their handiwork, as well as their personal stories, become sewn into the borders of the round robin quilt. The third Elm Creek Quilts novel is The Cross-Country Quilters. People come to Elm Creek Quilts to improve their quilting skills, challenge their creativity, and to escape from their daily lives at home. In The Cross-Country Quilters, 5 of the students at Elm Creek Quilts forge powerful friendships. They decide to keep in touch after leaving the camp, and each woman vows to complete a "challenge quilt" during the next year. In spite of all of the barriers– geography, age, race, ability– the women stay true to one another and demonstrate that true friendship can overcome anything.
The Three Dog Bakery Cookbook: Over 50 Recipes for All-Natural, Paw-Lickin' Treats for Your Dog
by Dan Dye and Mark Beckloff [636.7 Dye]
This is a fun little book that gives some easy recipes for the dog lover. From German Shepherd's pie to Poodle noodles these recipes range from simple to spectacular. With humorous illustrations and little known facts, this book is sure to please anyone who loves their dog enough to cook for them.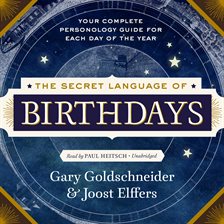 The Secret Language of Birthdays
by Gary Goldschneider [available from the libraries only as an audiobook through Hoopla]
This book gives a complete personality guide for each day of the year. According to the author, the day on which you were born determines some characteristics of your personality. Using personology (a mix of astrology, tarot, numerology and psychology) he sets out desriptions of people based on the day they were born. These are amazingly accurate. This is a great book to share at a party as everyone likes to read about himself.
The Divide
by Elisabeth Kay
On a visit to Costa Rica, Felix, a 13 year old boy with a serious heart condition, passes out while straddling the Continental Divide. He awakens in a magical land where human beings, elephants and bears are mythological figures but unicorns, elves, pixies and griffins are very much alive. Felix quickly becomes entangled in the problems of this strange world while searching for his own cure and a way to return home.
The Christmas Journey
by Anne Perry
Vespasia Cumming-Gould, from the Charlotte and Thomas Pitt series visits Applecross for Christmas. When tragedy mars the holiday party, one woman is dead from an apparent suicide and another is ostracized. Isobel Alvie in an attempt to set to right her part in the tragedy, sets out for the Scottish Highlands. Her goal is to inform the dead girl's mother of the circumstances surrounding her daughters death and to bring her back to London for the funeral. Vespasia feeling as if she's partly to blame travels with Isobel. In the journey they learn more about the victim and the ugly forces that shaped her desperate deed.
Schott's Original Miscellany
by Ben Schott [031.02 Sch]
For all of you who like trivia or have that one relative who should really be on Jeopardy!, this book is the perfect gift. Schott's Original Miscellany by Ben Schott is impossible to read in one sitting but it's completely addictive. Full of fabulous trivia, this slim volume contains everything from nouns of assemblage, the hair color of Miss America, an unofficial motto of the US Postal Service and the names of the people who appeared on the 1967 cover of the Beatles's Sgt. Pepper album. It also includes an extremely useful index. Small enough to fit in a stocking, this book is unique, informative and entertaining.
A Treasure's Trove: A Fairy Tale about Real Treasure for Parents and Children of all Ages
by Michael Stadther [jP]
A Treasure's Trove by Michael Stadther is a beautifully illustrated fairy tale which is suitable for as a gift for the whole family. Not only is it a fairy tale that teaches values like working together and saving the environment, it is also a treasure hunt. Initially created by the author as a story with clues in the words and the art, readers could decipher the puzzle to find a token located somewhere in the United States which was worth a valuable jewel. With words and phrases hidden on each page, families can work together to solve the puzzles. There is also a "Where's Waldo?" type search throughout the book for the different characters featured in the book. This is a great activity book the whole family can enjoy.
Did Monkeys Invent the Monkey Wrench?

by Vince Staten [ not in the libraries' collection — try our InterLibrary Loan service ]
Vince Staten takes us behind the scenes in a hardware store, which turns out to a lively and interesting place. The book is arranged by departments in the store – tools, lumber, plumbing, etc. At each stop, the author explains the history, origins, uses and misadventures with items found on the shelves. This is a fun and funny book about products we all use, but never think much about. It tells us all we ever need to know about duct tape, WD40, swiss army knives and many other items.
November 10, 2005
Moloka'i
by Alan Brennert
Who would have thought that a novel about the trials and tribulations of a group of children at a leper colony would prove to be a "can't-put-it-down" type of read? Certainly not me. However, Alan Brennert's Moloka'i is a stunning work of historical fiction, filled with vibrant, well-drawn characters placed in a bittersweet setting during emotionally wrenching times. The novel follows the character of Rachel Kalama, a young Hawaiian who at the age of 7 is diagnosed with leprosy and must abandon everything she's ever known, to be exiled to Kalaupapa, the quarantined leper colony on the island of Moloka'i. Separated and/or ostracized from her blood relatives, and having to forge a new "family" from the nuns (who run the colony) and her fellow exiles, Rachel's life stands as a testament to the endurance of hope and the human will. As we follow her experiences over the course of six decades, including her eventual release back into the rest of society, readers should gain a strong sense of empathy and will learn a lot of details about an aspect of U.S. history that few of us are probably aware of. An emotional, uplifting novel about the human spirit, struggling against adversity to carve out a life worth living!
NOW – No Opportunity Wasted – 8 Ways to Create a List for the Life You Want
by Phil Keoghan [305.42 Keo]
Many readers familiar with Phil Keoghan as host of the TV series The Amazing Race may not be aware that he also hosts the "goal fulfillment" series NOW: No Opportunity Wasted on the Fit TV cable network (formerly on Discovery Channel). Before becoming well known to U.S. audiences, Keoghan began as a reporter and adventurer for Australian television. At the age of 19, Phil had an epiphany while trapped and lost in a sunken shipwreck off the Australian coast. Surviving the dive, Phil set goals for experiences in his life that he didn't want to miss, no matter how much they might terrify him or how far out of reach they might seem. This book identifies 8 categories in which everyone can challenge themselves to step outside of their everyday life to participate in life-changing experiences of their own: (1) Face Your Fear; (2) Get Lost; (3) Test Your Limits; (4) Take a Leap of Faith; (5) Rediscover Your Childhood; (6) Shed Your Inhibitions/Express Yourself; (7) Break New Ground; and (8) Aim for the Heart. Filled with inspirational examples of people who took chances to make their lives more meaningful, this book should allow even today's couch potatoes to find something in Phil's philosophy that will broaden their horizons and improve their lives!
The Colonel and Little Missie: Buffalo Bill, Annie Oakley and the Beginnings of Superstardom in America
by Larry McMurtry [B C6366m]
As is McMurtry's wont in works of nonfiction (e.g., Crazy Horse), this dual bio reads more like an extended elegy than biography. Buffalo Bill Cody and Annie Oakley, the demigods of western mythology, hold particular personal appeal for McMurtry. In a diner in his hometown of Archer City, Tex., McMurtry writes, "[T]here is a Cody poster that I sometimes study if I happen to land in the right booth," and as a child he heard his uncles recollect having seen Cody perform. This personal attachment doesn't obscure the quality of McMurtry's observations, and the book's aim, to separate fact from folklore, is beautifully accomplished. The Wild West show-and all of its mytho-historical components, such as riding the Pony Express, hunting bison, killing Tall Bull, scalping Yellow Hair-both distorted and magnified western heritage to a level of fantasy that captivates readers, including McMurtry, to this day. He smartly analyzes Cody's genius for PR, evidenced in such tactics as continually announcing that his next tour would be his last and seeing that cowboys' informal roping competitions could be turned into money-making rodeo shows. It's jarring when McMurtry tries to explicate Cody and Oakley's unprecedented fame by comparing them to today's pop stars, as in analogizing Annie Oakley's prima donna stage behavior to that of Martha Stewart and Courtney Love. (description from Publisher's Weekly)
The Glass Castle
by Jeanette Walls [B W1547w]
Jeannette Walls, a writer for a prominant News Web site (MSNBC) grew up as a nomad. Jeannette, her mother, brother and sisters moved with the frequency of her father's whim. Her mother prefered to paint above all else. Living in the Southwest, Jeannette says she had lived in 11 houses before she was six. After a summer staying sober their father began drinking again. The family moved to West Virginia where Rex's parents lived. Life was no better in West Virginia, drinking even more Rex took to stealing and conning people for money. When things became too bad, Mary, Jeannette's mother takes a job as a teacher at the local school. After working for a year, she decides she's done enough for the family and wants to go back to painting. Jeannette realizing things will only get worse, lies about her age and gets a job. By the end of her junior year she decides to move to New York and finish school there. Taking an internship with a weekly newspaper, Jeannette eventually gets a job there. The editor pushes her into college where she excels moving onward and upward. When her parents move to New York as well, she feels her way of life is in danger. Despite her parents and impoverished childhood Jeanette suceeds where many people would have given up.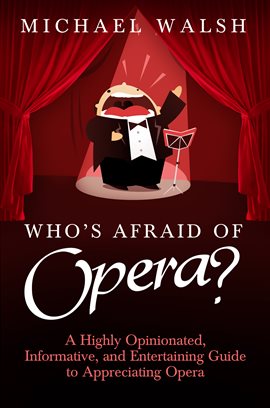 Who's Afraid of Opera? A Highly Opinionated, Informative, and Entertaining Guide to Appreciating Opera
by Michael Allen Walsh [available from the libraries only as an E-book via Hoopla]
For anyone who has been intimidated, overwhelmed, or just plain confused by what they think opera is, Who's Afraid of Opera? offers a lively, readable, and frankly biased guide to what author Michael Walsh describes as "the greatest art form yet invented by humankind". From opera's origins in Renaissance Italy to the Who's Tommy and Stephen Sondheim's Into the Woods, Walsh explores what opera is – and what it's not; which is more important – the words or the music?; why does it take Tristan so long to die?; a (Not Quite) Totally Arbitrary Basic Repertoire; and what makes a great singer. So curtain up! It's time to settle into your seat, close up your program, and watch the house lights go down. And get ready for the musical ride of your lives.
Honeymoon With My Brother
by Franz Wisner [B W758]
Franz Wisner was left at the altar just days before his wedding at a California resort. Unable to get refunds, and with friends and relatives flying in from all over the country, he goes ahead with a party to celebrate or mourn the change in his plans. Returning to work, he finds he has been demoted and cannot cancel the honeymoon plans either. So he and his brother take the honeymoon and then set off on a round the world tour. Part sorrowful romance story, part travel guide, part relationship manual – this is the story of how the author rediscovers what is truly important in life.
October 20, 2005
Confessions of a Teen Sleuth: A Parody
by Chelsea Cain
In this mock memoir, Cain (Dharma Girl: A Road Trip Across the American Generations) helps legendary girl sleuth Nancy Drew tell her life story. Not only does Nancy reveal that Carolyn Keene (long thought to be a team of ghost writers) was actually the college roommate who stole Nancy's stories to write her books, but she also explains that Carolyn got a lot of the details wrong. Now married to boyfriend Ned Nickerson, Nancy is the mother of Ned Junior, who really is the son of Frank Hardy, for whom Nancy had always carried a torch. All of Nancy's pals also appear, including "boyish" George, housekeeper Hannah Gruen, and Bess, who has developed an eating disorder because she was described as overweight by Carolyn. And Nancy continues to solve mysteries, searching for her mother (who's not dead) in a Japanese internment camp with the help of nurse Cherry Ames and exposing a fake ghost on a cruise ship with the aid of Encyclopedia Brown. This fast-paced, fun-to-read parody feels a lot like the original Nancy Drew books and even includes ten illustrations modeled after the series. It may entice old fans to revisit the original books.
Extremely Loud and Incredibly Close
by Jonathon Safran Foer
Jonathan Safran Foer is one of the most original writers–with humor and tenderness he confronts traumas of our recent history. In this story we meet Oskar Schell, a nine year old, who is on a secret mission to find the lock that fits a key belonging to his father. He was very close to his father before losing him in the tragedy of the World Trade center on 9/11. Oskar is endearing, exasperating and funny as he touches our hearts and souls, as well as the hearts of those he meets on his journey
[Also available in unabridged audiotape and book-on-cd formats.]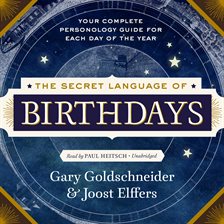 The Secret Language of Birthdays
by Gary Goldschneider [available from the libraries only as an audiobook through Hoopla]
This book gives a complete personality guide for each day of the year. According to the author, the day on which you were born determines some characteristics of your personality. Using personology (a mix of astrology, tarot, numerology and psychology) he sets out desriptions of people based on the day they were born. These are amazingly accurate. This is a great book to share at a party as everyone likes to read about himself.
Tsar: The Lost World of Nicholas and Alexandra
by Peter Kurth [947.083 qKur]
This spectacular illustrated history tells the story of the last Romanovs. Many of the photographs come from the family's private collections as they were all avid photographers. Other photos are of the palaces, homes, and government buildings which still exist today and are still breathtaking. The text is highly readable, much of it is drawn from diaries and letters of the time. This is such a sad story of a family fated for disaster – but set in such opulent surroundings it seems unimaginable.
My Sister's Keeper
by Jodi Picoult
This is a riveting story told from the perspectives of family members struggling to cope with one member's fight with leukemia. Anna was convinced to be a donor for her older sister, but now at 13 years of age and with the help of an attorney, petitions the court for medial emancipation. These sensitive issues will make you confront your own feelings and beliefs while watching this family struggle with love and sacrifice. Who decides when one person has given enough of her own body and at what price?
[Also available in unabridged audiotape and book-on-cd formats.]

Horseplay
by Judy Renee Singer
When Judy discovers her husband cheating on her one time too many, she leaves him, quits her teaching job, takes her inheritance, and sets out to become a working student at a dressage farm. There, she shares an apartment with several zany roommates, all of whom love horses and are more than willing to muck out stalls in order to be taught riding by a former Olympic contender. First novelist Singer knows the territory, having written feature articles for various equine magazines and ridden the highest level of dressage, Grand Prix. Chick lit in a horsey setting, this is a fun, fast read about a world populated with Jack Russell terriers, dressage instructors with foreign accents, charming bad men, determined women, and expensive horses.
September 8, 2005
No Second Chance
by Harlan Coben
One morning, Marc Seidman gets up, eats a blueberry breakfast bar, and is shot in his own home. When he comes out of the hospital 12 days later, his wife is dead, his infant daughter is missing, and he is the main suspect of the police. Then comes the ransom demand! For 18 months, Marc searches for his daughter. What follows is a series of twists and turns and ups and downs. This is really a page turner you won't be able to put down!
Blink
by Malcolm Gladwell [153.44 Gla]
Blink is a book about how we think without thinking, about choices that seem to be made in an instant in the blink of an eye – that actually aren't as simple as they seem. Why are some people brilliant decision makers, while others are consistently inept? Why do some people follow their instincts and win, while others end up stumbling into error? How do our brains really work in the office, in the classroom, in the kitchen, and in the bedroom? And why are the best decisions often those that are impossible to explain to others? In Blink we meet the psychologist who has learned to predict whether a marriage will last, based on a few minutes of observing a couple: the tennis coach who knows when a player will double-fault before the racket even makes contact with the ball; the antiquities experts who recognize a fake at a glance. Here, too, are great failures of "blink": the election of Warren Harding; New Coke; and the shooting of Amadou Diallo by police. Blink reveals that great decision makers aren't those who process the most information or spend the most time deliberating, but those who have perfected the art of "thin-slicing" – filtering the very few factors that matter from an overwhelming number of variables.
Solo Suppers: Simple Delicious Meals to Cook for Yourself
by Joyce Goldstein [641.561 Gol]
This is a great cook book for the person who cooks for just one or two. From simple recipes such as potato soup to the exotic, this book has something for everyone. I love Joyce's personal details and great advice on cooking individual foods.
New Spring: In the Beginning
by Robert Jordan
Fantasy fiction about the battle for the end of the world and the events leading up to it. Which side will win? In this epic series of good vs. evil, you must learn who is your ally and who is working against you. New Spring is a prequel novel. New readers can either start with this one, or with book 1 in the Wheel of Time series, The Eye of the World. New Spring gives the back-story of several of the characters from the series and also tells readers more about the importance of the quest that they face.
Art Escapes: Daily Exercises and Inspirations, for Discovering Greater Creativity and Artistic Confidence
by Dory Kanter [702.8 qKan]
This is a great book for the beginning artist or for the old hand. This book gives "page-a-day" ideas on becoming more creative and experimenting with different forms and media. For the beginner it talks about flexing your creative muscles without the pain of trying to be 'perfect'. If you consider yourself an artist already this book will give you some exercises to refresh your creativity.
Total Money Makeover: A Proven Plan for Financial Fitness
by Dave Ramsey [332.024 Ram]
Are you tired of being in debt and living paycheck to paycheck? Dave shares common-sense ways to become debt-free. His method is a success – he got HIMSELF out of debt by following this plan. It isn't a get-rich-quick scheme by any means. By implementing his plan, outlined carefully in the book, and lots of HARD WORK, you too can become debt-free.
The Crazyladies of Pearl Street
by Trevanian
Jean-Luc LaPointe is six years old when his mother takes him and his three year old sister to Albany, hoping to unite with his father who has just been released from prison. His father never makes an appearance and the family struggles through the Depression years on their own. This is the story of how they survive, how the neighbors manage and how their lives intertwine. It's a great rags to riches story, loaded with historical detail.
How to Organize Just About Everything
by Peter Walsh [ not in the libraries' collection — try our InterLibrary Loan service ]
The star of TLC's Clean Sweep offers advice on how to organize your whole life, from education ("Plan Your Course of Study in College") to finances ("Organize a Loan Application") to social life ("Plan a Prom"). And while you may not think you need to know what to do in case of an Ebola outbreak, can it hurt to be prepared? Most of the 500 subjects are covered in a page of clear, commonsensical advice, with warnings and extra little tips highlighted along the margins of the page. You may think more than one page is needed to explain how to be happy, but Walsh actually offers a concise summary of the basic points found in hundreds of self-help books. You could save yourself a lot of time by getting this useful compendium.
August 18, 2005

Pinch of Poison
by Claudia Bishop [ available from the libraries only in E-book and downloadable audiobook formats via Hoopla ]
Pinch of Poison is the third in a great mystery series featuring Sarah Quilliam and her sister Meg. Co-owners of an Inn in the fictional town of Hemlock Falls, NY. Sarah a former Artist with paintings hanging in MOMA and Meg, a well known Chef, run the Inn and get involved in murder.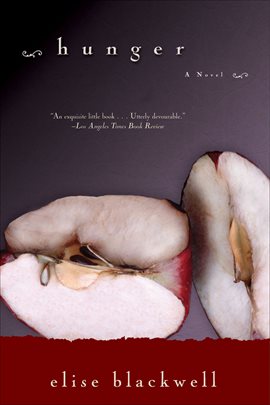 Hunger
by Elise Blackwell [ available from the libraries only as an E–book via Hoopla ]
WOW – A tiny book but one whose impact lingers. A Russian botanist tells the story of his life and work during the seige of Leningrad. He and his wife are part of a team which has collected seeds and plants from around the world in order to study them. As the Germans advance on the city and food becomes scarce, the group decides to save the collection no matter what the cost. This is the story of strength and frailty, courage and cowardice – in short all that is good and evil in human nature.
Barbarians at the Plate: Taming and Feeding the Modern American Family
by Marialisa Calta [641.55 Cal]
Calta's book might be subtitled The Importance of the Dinner Table, for she strongly believes in family meals eaten together. Yet she recognizes the realities of today's hectic lifestyles and here offers workable solutions for busy moms and dads. "Strategies for Planners" provides recipes to be made in the slow cooker or cooked ahead and frozen, along with "Once-a-Week Recipes," big dishes that guarantee plenty of leftovers; "Strategies for Last-Minute Cooks" includes stir-fries, sautés, and other quickly made meals. The author, who writes a syndicated newspaper column called "Food," interviewed families across the country for this book; vignettes of dinnertime at these various households appear throughout. There are also appendixes on nutrition, shopping, and food safety, and each chapter concludes with a list of recommended cookbooks on the same subject.
Lucy Gayheart
by Willa Cather
Lucy is a carefree 18-year-old who moves from a small Nebraska town to Chicago to study music. While there, she begins working for a famous opera singer, Clement Sebastian, and falls in love with him. After much heartache, she moves back to Nebraska, lonely and depressed. This is the story of innocence, prairie life and heartache, in typical Cather style.
See more books like this on our Nebraska Author Willa Cather booklist
Does This Make Me Look Fat? The Definitive Rules for Dressing Thin for Every Height, Size, and Shape
by Leah Feldon [646.34 Fel]
Lots of people are fans of "What Not to Wear", in both its British and American incarnations. But back in 2000, before all the hubub over this show and its companion books, there was Leah Feldon's Does This Make Me Look Fat?. This book is a terrific primer for dressing in the most flattering manner for women of any size or shape. It's not just for those of us who would like to look less Rubenesque in our clothing, but for anyone who wants a longer, leaner line when they dress. The illustrations are fabulous, and though the tone is light and funny, Feldon realizes that her subject is important to her readers. This book covers everything from choosing clothes that fit properly to flattering, slimming hairstyles to the painful task of cleaning out your closet. If you have ever wondered if you're dressing to maximize your assets and play down figure flaws, get this book, and transform your look! Illustrations by Leigh Ann Davis.
Bob Hope: My Life in Jokes
by Bob Hope [817 Hop]
Bob Hope's legendary career has spanned the entire twentieth century, from impersonating Charlie Chaplin in front of the firehouse in Cleveland in 1909 to celebrating an unprecedented sixty years with NBC in 1996. In this book he shares this extraordinary recollection in the form of his best jokes and comic anecdotes, organized by the stages of his life. Each of the ten chapters corresponds to a decade in Bob's phenomenal career (and features remarkable photos of him at that age). The end result is a compelling, and hilarious, portrait of the twentieth century's greatest entertainer — and, ultimately, of the twentieth century itself.
Can You Trust a Tomato in January?
by Vince Staten [ not in the libraries' collection — try our InterLibrary Loan service ]
Vince Staten takes us on a tour of the grocery store, picking items from the shelves and filling in bits of background, chemistry, agribusiness and advertising. Everything you ever wanted to know about the food you eat! The fun parts are inserted onto pages wherever Staten thinks they fit – See note #34 on the egg dropping craze in England.
Pioneer Women: Voices from the Kansas Frontier
by Joanna Stratton [305.4 Str]
Stratton found over 800 autobiographical manuscripts written by pioneer women in Kansas in her grandmother's attic. She used them to piece together what it truly was like to be a woman living in the Great Plains in the 19th century. This book discusses the work women did to survive, gender roles, what people of this time period did for fun, the role of medicine, and many amazing, unbelievable, fascinating survival stories.
July 28, 2005
Scaling Down: Living Large in a Smaller Space
by Judi Culbertson and Marj Decker [304.23 Cul]
How to make more of less-the book that shows how to simplify your life, control clutter, and pare down your possessions for a move into smaller living quarters. There are plenty of anti-clutter experts around ready to exhort us to sort, store, and trash our belongings, but this is the first book to address the specific needs of people moving from a larger to a smaller space, or merging two (or more) people's possessions into a single abode. If you and your mate are about to swap your large, single-family house for a condo, or move your parents out of the family home of 40 years into an assisted-living center, where do you start? How do you decide what to take, what to leave behind, and what to do with your discards? What can you do to keep the move from seeming tinged with loss? Scaling Down not only offers terrific nuts-and-bolts strategies for paring down one's belongings to only the best and most meaningful items, but it also addresses the emotional aspects of streamlining-the complicated relationship we have with our "stuff." Countering the pervasive American prejudice that having less is a step down, the authors advance their concept of "living large wherever you are!"
The Persian Pickle Club
by Sandra Dallas
A ladies quilting club and murder seem unlikely elements in one plot, but Sandra Dallas combines them in this wonderful story set during the Depression in Kansas. The ladies meet each week to sew and visit, but they also support each other during illness, childbirth, and bad times. A new member wants to become a big city reporter. When another member's husband is found buried in a field and murder is suspected, she sees her chance to sell the story. The rest of the club refuses to help, but the mystery is solved and the dead man turns out to be the most murdered man in history.
The Ha-Ha
by Dave King
This is the story of Howard, who has been unable to speak and write for over thirty years because of a head injury he received in the Vietnam war, and nine-year-old Ryan, who temporarily lives with Howard when his mother goes to rehab for her drug addiction. After so many years of isolation from others, Howard searches to find ways to connect with Ryan. This is a fascinating, one-of-a-kind book–one of my favorites!
Falling Leaves: The True Story of an Unwanted Chinese Daughter
by Adeline Yen Mah [B M277]
Falling leaves is the biography of Adeline Yen Mah, a Chinese-born woman who has had to overcome tremendous hardship to become a successful American doctor. Her mother died when she was a baby, and Adeline was raised by her father and step-mother, who abused her. However, Adeline never gave up. Through the love of an aunt, friendships with other children and true willpower, Adeline worked hard in school, won a scholarship and, eventually, became free of her family.
The Face of a Naked Lady: An Omaha Family Mystery
by Michael Rips [B R489r]
An autobiography written by Omaha man Michael Rips, who researched the life of his father and found out it had some very peculiar connections. It's an odd, funny, amazing book about family secrets and weird family stories. David Sedaris and Augusten Burroughs fans will love it, as will genealogists.
Did Monkeys Invent the Monkey Wrench?
by Vince Staten [ not in the libraries' collection — try our InterLibrary Loan service ]
Vince Staten takes us behind the scenes in a hardware store, which turns out to be a lively and interesting place. The book is arranged by departments in the store – tools, lumber, plumbing, etc. At each stop, the author explains the history, origins, uses, and misadventures with items found on the shelves. This is a fun and funny book about products we all use, but never think much about. It tells us all we ever need to know about duct tape, WD40, swiss army knives and many other items.
How to Organize Just About Everything
by Peter Walsh [ not in the libraries' collection — try our InterLibrary Loan service ]
The star of TLC's Clean Sweep offers advice on how to organize your whole life, from education ("Plan Your Course of Study in College") to finances ("Organize a Loan Application") to social life ("Plan a Prom"). And while you may not think you need to know what to do in case of an Ebola outbreak, can it hurt to be prepared? Most of the 500 subjects are covered in a page of clear, commonsensical advice, with warnings and extra little tips highlighted along the margins of the page. You may think more than one page is needed to explain how to be happy, but Walsh actually offers a concise summary of the basic points found in hundreds of self-help books. You could save yourself a lot of time by getting this useful compendium.
June 16, 2005
The Italian Secretary
by Caleb Carr
One of the negative aspects of being a big Sherlock Holmes fan is that there is a finite amount of reading material available. Though many authors have tried their hand at writing Holmes into new fiction, such as Laurie R. King in her Mary Russell series, no one has yet succeeded in writing a truly new Sherlock Holmes mytery novel-until now. With the blessing of the estate of Arthur Conan Doyle, Caleb Carr, author of The Alienist and its follow-up books, has tried his hand at this most daunting task. Has he succeeded? If the reader's reluctance to put the book down is any indication of its quality, then the answer is a resounding "Yes, Watson !". The story here is very much in keeping with Holmes' former escapades, and ivolves his older brother, Mycroft as well as trusty amanuensis and sidekick, Dr. Watson. A plot is afoot to assassinate Queen Victoria, and it may (or may not)involve Scottish nationalists, German espionage and the ghost of David Rizzio, secretary to Mary, Queen of Scots. The action is fast-paced and there's plenty of wonderful dialogue between Holmes and Watson as they solve the intricately plotted case using Conan Doyle's beloved method of deductive reasoning. Mycroft is a favorite among hard-core Holmesians, and he's a welcome addition to this tale. Both general mystery fans and devoted followers of Baker Street's finest will enjoy this new installment in the venerable series.
See more Holmes stories like this in our Elementary… booklist
The Last Posse: A Jailbreak, a Manhunt and the End of Hang 'Em High Justice
by Gale E. Christianson [365.641 Chr]
The story of a turn-of-the-century Nebraska Penitentiary jailbreak, the posse that hunted them down, and the trials that followed. A must-read for all Nebraska history buffs.
New Mercies
by Sandra Dallas
In 1933, Nora Bondurant is an unhappy woman trying to put her life back together after a painful divorce. She learns of a surprise inheritance from an aunt she never knew and leaves Denver to go to Natchez, Mississippi to settle the estate. On her arrival, she is captivated by the pace, the history and the people of the city – and even more by the mystery surrounding her aunt's death. Sandra Dallas gives us all of the atmosphere of the city, the mood of the Depression era and a mystery and romance as well.
Broken For You
by Stephanie Kallos
This is a quirky novel about Margaret, who has a brain tumor, and her newfound friendship with Wendy, a woman in town to find her long-lost boyfriend. Both women had led lives of secrecy and isolation, but were willing to form an amazing bond as circumstances in their lives changed.
Bella Tuscany: The Sweet Life in Italy
by Frances Mayes [914.55 May]
Frances and her husband Ed arrange to have sabbaticals during the spring semester. Taking off for Tuscany much earlier than usual, Frances learns how different Tuscany can be in primavera (spring). We follow along while she and Ed learn about all the wonderful food in season and the ups and downs of gardening in Italy. Dealing with one crisis after another they fall in love with Tuscany all over again.
The Time Traveler's Wife
by Audrey Niffenegger
When it was first released, this book was quite a challenge to book-talk for library patrons. Was it a science fiction novel? Was it a romance? Was it literary (read: often boring and pretentious) fiction? Who was it written for, and how could we get them to read it? Two years after its debut, this book has proven that it is in a class by itself. What this book really is is a deeply moving, wildly imaginative and utterly unique love story. It is the story of Henry and Clare, two people who meet, fall in love, and marry. They face many of the same joys and sorrows all courting and married couples face-the tedium of searching for the perfect first home; the agony of losing a pregnancy; the slow dance that is the process of learning to live together as husband and wife. But Henry and Clare have a greater, and stranger, challenge facing them than most couples. Henry has a disability-when in an emotionally stressful situation, he compensates by time-traveling. He can be gone only a matter of minutes, or for days at a time. It can happen anywhere, and there is almost no advance notice. This has been happening to him since he was a child, but it never becomes any easier for him, or his loved ones, to accept. It is this implausible premise which turns a lot of potential readers away from this wonderful book, but it shouldn't. For what this book is ultimately about is love that outlasts the trials of two lives, and truly transcends time. Along the way, the author weaves in the stories of the people around Henry and Clare, and examines how their love and their problems affect them, as well. Even if you think it sounds like something you would never read-give The Time Traveler's Wife a chance-it is an unforgettable novel.
Breathing Room
by Susan Elizabeth Phillips
Dr. Isabel Favor's life is falling apart, America's self-help diva has her reputation ruined, her money stolen and her has left her for another woman. So she does what any other person would do, she decides to spend the summer in a farm house in Tuscany. Intending to use the quiet time writing a new book, to help get her career back on track, she discovers Italy is not the quiet place she imagined. On her first night in Florence, Isabel gets tipsy at a cafe and picks up an Italian gigolo. The next day she discovers her farm house has no running water. When she confronts the owner of the house she's appalled to learn that he's the Italian gigolo. And he's not a gigolo at all, but super-villian Ren Gage, Hollywood's favorite bad guy. More than a romance the novel is a story of a woman's need for balance in everything and for breathing room.
Thread of Grace
by Mary Doria Russell
It is September 1943 and fourteen year old Claudette Blum is learning Italian with a suitcase in her hand and geography by walking across Europe. She and her father are among the thousands of Jewish refugees scrambling across the Alps to Italy where they hope to find safety. The Blums will soon discover that Italy is anything but peaceful, as the Nazis, the Allies, resistance fighters, Jews in hiding and Italian citizens struggle to survive the last months of the war.
May 26, 2005 — One Book – One Lincoln finalists
The Kite Runner
by Khaled Hosseini
The Kite Runner is a novel about friendship, betrayal, and the price of loyalty. It is about the bonds between fathers and sons, and the power of fathers over sons – their love, their sacrifices, and their lies. Written against a backdrop of history that has not been told in fiction before. The Kite Runner describes the rich culture and beauty of a land in the process of being destroyed. But with the devastation, Khaled Hosseini also gives us hope: through the novel's faith in the power of reading and storytelling, and in the possibilities he shows for redemption.
The Green Mile
by Stephen King
Set in the 1930s at the Cold Mountain Penitentiary's death-row facility, The Green Mile is the riveting and tragic story of John Coffey, a giant, preternaturally gentle inmate condemned to death for the rape and murder of twin nine-year-old girls. It is a story narrated years later by Paul Edgecomb, the ward superintendent compelled to help every prisoner spend his last days peacefully and every man walk the green mile to execution with his humanity intact. Edgecomb has sent seventy-eight inmates to their date with "old sparky," but he's never encountered one like Coffey — a man who wants to die, yet has the power to heal. And in this place of ultimate retribution, Edgecomb discovers the terrible truth about Coffey's gift, a truth that challenges his most cherished beliefs — and ours. Originally published in 1996 in six self-contained monthly installments, The Green Mile is an astonishingly rich and complex novel that delivers over and over again.
Local Wonders: Seasons in the Bohemian Alps
by Nebraska author Ted Kooser
Nebraska's own Ted Kooser has given us a wonder, indeed, in this small quiet book. In case you don't know your Nebraska geography, the Bohemian Alps of the title are located north and west of the Lincoln area, and encompass such towns as Schuyler, Wahoo, Clarkson and Garland, where Kooser himself lives. This book is a collection of musings on the people and way of life in this distinct area. Here you will meet frog-hunting dogs, chickens living out a peaceful retirement and folks busy cleaning out their car-sheds. These stories celebrate the passing seasons, and lament the slow passing of a way of life.
Life of Pi
by Yann Martel
This brilliant novel combines the delight of Kipling's "Just So Stories" with the metaphysical adventure of "Jonah and the Whale, " as Pi, the son of a zookeeper, is marooned aboard a lifeboat with four wild animals. His knowledge and cunning allow him to coexist for 227 days with Richard Parker, a 450-pound Bengal tiger.
The Things They Carried
by Tim O'Brien
With the creative verve of the greatest fiction and the intimacy of a searing autobiography, The Things They Carried is a testament to the men who risked their lives in America's most controversial war. It is also a mirror held up to the frailty of humanity. Ultimately The Things They Carried and its myriad protagonists call to order the courage, determination, and luck we all need to survive.
May 5, 2005
Visioning: Ten Steps to Designing the Life of Your Dreams
by Linda Capacchioni [ not in the libraries' collection — try our InterLibrary Loan service ]
The ten steps of Visioning are a road map to the creative process applied to health, relationships, career, home, and other areas of life. Visioning follows the same rules that inspire professional designers and demonstrates how anyone can use them in everyday living. Drawing on her experiences as a designer and corporate consultant, Capacchione applies the design principles she acquired from her own mentors: Charles Eames, Buckminster Fuller, Corita Kent and Walt Disney. Readers learn how to apply her blueprint to their individual lives, from making a wish through "creative chaos" to realizing personal goals and dreams. With easy-to-follow and playful hands-on art activities and time-tested techniques, readers effectively grasp how to visualize their true heart's desires. Lavishly illustrated with photos and collages, and filled with success stories, Visioning sparks "the designer within" and makes real the notion that if you can dream it, you can do it.
Consider the Leaf: Foliage in Garden Design
by Judy Glattstein [ not in the libraries' collection — try our InterLibrary Loan service ]
The author is not suggesting that anyone garden without flowers, but wants gardeners to give foliage the same amount of consideration. Leaves should work together with flowers for maximum impact. This book emphasizes the overall design factors. Simple enough for beginners, meaty enough for more advanced gardeners.
Be Honest – You're Not That Into Him Either!
by Ian Kerner [646.77 Ker]
Come on. Admit it. He may not be that into you, but were you ever really that into him? He was never "the one," but you lowered your standards and dated him in the meantime. Why? For any number of reasons: you were lonely, you were horny, you thought dating him was better than being alone, all your friends are getting married – you name it. And before you knew it, you got hung up on the jerk. Go figure.The world is full of sensational women, but in today's market there are too few good men to go around (or so it appears). Now Dr. Ian Kerner, clinical sexologist explores the battlefield of sex, hookups, go-nowhere relationships, and the dismal dating treadmill, simultaneously arming women with a sharper set of insights and the tools for change. With humor and sincerity, Kerner shows women how to break the cycle of dating defeat and use the power of sex to find love, "with a great guy who is into you." So raise your standards-and reach for the love you deserve!
The Namesake
by Jhumpa Lahiri
This is the story of an Indian couple who've immigrated to the United States, and their American-born son, Gogol. Although his parents will always see themselves as Indian, and plan on returning to their native country someday, Gogol feels American and is often embarrassed by his parents' differences. As Gogol grows up, finds and loses love, experiences life away from his parents, he is suddenly drawn back to his parents' culture and finds comfort in their "Indian ways." This book is beautifully written and tells a wonderful story!
The Children's Blizzard
by David Laskin [551.555 Las]
About the infamous Blizzard of 1888, this book explores what might have happened meteorologically in order for a blizzard of this magnitude to have happened. Laskin also details specific survivors, and victims, of the blizzard, and traces the steps they took to save their own lives. He uses scientific knowledge of today to explain what happened in 1888–a fascinating read!
In All Its Fury: A History of the Blizzard of January 12, 1888, With Stories and Reminiscence
by W.H. O'Gara [978.2 In]
This is an anthology of pieces written by survivors about their experiences during the blizzard. Most of the contributors were schoolchildren at the time the blizzard happened. It's a great book with lots of interesting information, and a great way to learn about this moment in history.
Bald in the Land of Big Hair
by Joni Rodgers [ not in the libraries' collection — try our InterLibrary Loan service ]
Bald in the Land of Big Hair is the hilarious-and often heartbreaking-tale of Joni Rodgers's journey through the badlands of cancer told with humor, occasional anger, and unflinching honesty. More than just a cancer book, this is a deeply affecting memoir of one woman's struggle to come to terms with everything that life throws her way. Ultimately, this is a moving celebration of the true meaning of human triumph and courage, the importance of community and the imperative of living everyday with joy.
Sweet Hush
by Deborah Smith
The sorrows and secrets of Hush McGillen's life are as deeply rooted as the famed Sweet Hush apple orchards her family has tended for more than a century. Delivering the warmth, humor, and unforgettable characters that her readers have come to expect, Smith cooks up a passionate, page-turning story about a surprising, unexpected love.
Orchid Beach
by Stuart Woods
Holly Baker, retired MP supervisor, comes to Orchid Beach as the Deputy Police Chief. When the Chief of Police is found dead, Holly has to find out who killed him. Unknown and resented by the police officers she supervises, Holly is on her own. When she finds another person killed, she ends up adopting Daisy a very smart Doberman. Along with Jackson Oxenhandler, a local attorney and her father, also retired from the army, Holly begins looking into a nearby gated community. When things don't add up Holly starts digging and discovers not everything is as peaceful as it seems in the small town of Orchid Beach.
April 14, 2005
Now, Discover Your Strengths
by Marcus Buckingham and Donald O. Clifton [650.14 Buc]
Unfortunately, most of us have little sense of our talents and strengths, much less the ability to build our lives around them. Instead, guided by our parents, by our teachers, by our managers, and by psychology's fascination with pathology, we become experts in our weaknesses and spend our lives trying to repair these flaws, while our strengths lie dormant and neglected. Marcus Buckingham, coauthor of the national bestseller First, Break All the Rules, and Donald O. Clifton, Chair of the Gallup International Research & Education Center, have created a revolutionary program to help readers identify their talents, build them into strengths, and enjoy consistent, near-perfect performance. At the heart of the book is the Internet-based StrengthsFinder® Profile, the product of a 25-year, multimillion-dollar effort to identify the most prevalent human strengths. The program introduces 34 dominant "themes" with thousands of possible combinations, and reveals how they can best be translated into personal and career success.
Haunted Ground
by Erin Hart
Cutting turf in the peat bogs of his Ireland farm, Brendan McGann occasionally finds old oak beams, oxcarts or tubs of butter and cheese buried ages ago and forgotten. But he's hardly prepared for the gruesome discovery he makes one pleasant April morning: the perfectly preserved head of a woman. So begins Hart's debut thriller, which follows archeologist Cormac Maguire, maverick local detective Garret Devaney, and Nora Gavin, an American anatomist lecturing at Trinity College Medical School, as they investigate the farmer's grisly finding, which could date back quite far, given that peat bogs can preserve bodies for centuries. The tale that follows combines mysteries of ancient Ireland with more recent unsolved crimes, and is set in the culture-rich western part of the country. This is an utterly original story, with an atmosphere and mood all its own. If you are looking for something different in your mystery reading, Haunted Ground is a good place to find it!
The Kite Runner
by Khaled Hosseini
The Kite Runner is a novel about friendship, betrayal, and the price of loyalty. It is about the bonds between fathers and sons, and the power of fathers over sons – their love, their sacrifices, and their lies. Written against a backdrop of history that has not been told in fiction before, The Kite Runner describes the rich culture and beauty of a land in the process of being destroyed. But with the devastation, Khaled Hosseini also gives us hope: through the novel's faith in the power of reading and storytelling, and in the possibilities he shows for redemption.
The Money Book for the Young, Fabulous and Broke
by Suze Orman [332.024 Orm]
From the world's most trusted expert on personal finance comes a "route planner," identifying easy moves to get young people on the road to recovery and within reach of their dreams.
Copies in Seconds: How a Lone Inventor and an Unknown Company Created the Biggest Communication Breakthrough Since Gutenberg: Chester Carlson and the Birth of the Xerox Machine
by David Owen [ not in the libraries' collection — try our InterLibrary Loan service ]
This may sound like the last thing you'd want to read about, and a strange subject for a book, but you'd be wrong on both counts. This book, by David Owen, is full of amazing historical facts and rich detail. Owen fully comprehends the revolutionary nature of the photocopier, and shows the reader this tremendous impact by tracing the evolution of document copying from hand-written religious texts to Gutenberg to the mimoegraph machine. Carlson did not meet with immediate success when he tried to sell his wondrous invention, but he persevered, and we owe him a debt every time we drop money in the slot and make a copy of a document. This book is as much a meditation on social change as it is a history of copying, and it will surprise the reader with its depth.
Birthright
by Nora Roberts
When five-thousand-year-old human bones are found at a construction site in the small town of Woodsboro, the news draws archaeologist Callie Dunbrook out of her sabbatical and into a whirlwind of adventure, danger, and romance. While overseeing the dig, she must try to make sense of a cloud of death and misfortune that hangs over the project-fueling rumors that the site is cursed. And she must cope with the presence of her irritating -but irresistible -ex-husband, Jake. Furthermore, when a stranger claims to know a secret about her privileged Boston childhood, she is forced to question her own past as well. Birthright follows an inspiring heroine, an intriguing hero, and a cast of fascinating characters whose intertwined lives remind us that there is much more going on under the surface than meets the eye.
How Clean is Your House
by Kim Woodburn and Aggie Mackenzie [648.5 Woo]
There's no surface Kim won't tackle and nary a nook that Aggie won't investigate. Watch and learn as the dynamic duo sweep through a house room by room, offering practical ideas for turning any home into a gleaming palace as they go.
March 24, 2005
Northanger Abbey
by Jane Austen
This story was one of Jane's first to sell, but was never published until after her death. Catherine Morland is taken to Bath with family friends. Catherine soon makes friends with Isabella Thorpe and her brother John, who fancies himself in love with Catherine. And Henry and Eleanor Tilney, also brother and sister. As the story progresses Catherine soon learns that not everyone is as friendly as they first seem. Invited to spend a few weeks with the Tilney's at Northanger Abbey, Catherine, influenced by popular Gothic novels of the time. Searches for mystery and danger at every turn. This book has been compared to Jane Austen's juvenile books, but it will entertain people of all ages.
Goodnight Irene
by Jan Burke
This is a first novel for Jan. Published in 1993 it holds up well. Irene is a reporter and a friend to O'Connor. After spending an evening out enjoying his company, she wakes up the next morning to find he's been killed by a bomb left on his doorstep. Not able to leave the investigation to the police, Irene goes through O'Connors notes (along with former flame and police detective Frank Harriman) and realizes this may be tied into a case from the fifties that was never solved.
Jude
by Kate Morgenroth [j Morgenroth]
Kate Morgenroth's third and first book for young adult is full of twists and turns. Fifteen-year-old Jude lives with his drug-dealing father who, unbeknownst to Jude, had kidnapped him when he was three weeks old. When his father's habit of skimming off the shipments gets him killed, Jude is left to deal with the police who suspect him of being involved in his father's murder. During a search of the apartment, police discover that Jude's mother is Anna Grady, the current DA and also a mayoral candidate. Jude suddenly finds himself living with the mother he's never known and, in spite of their short acquaintance, Jude wants his mother to love and be proud of him. The police still suspect him of being involved in his father's death, but Harry, his mother's boyfriend and the deputy police commissioner, offers Jude a deal. If Jude admits his involvement, Harry will call off the cops. Even though Jude is innocent, he agrees, thinking that he can straighten things out later. But later never comes. When a classmate at Jude's elite school dies of a drug overdose and Jude is implicated in the case. Harry convinces Jude to take part in an elaborate charade to help Anna get elected on an anti-drug platform. Harry promises that once she's elected he will come forward with evidence that Jude is innocent. Instead, Jude is tried as an adult, sent to the state penitentiary for five years, and finds that Harry never meant to get him out at all. What follows is a story of how Jude survives prison, while remaining true to himself and ultimately proves his innocence.
East
by Edith Pattou [j Pattou]
Told in different voices, East is a retelling of the Norwegian fairytale – 'East of the Sun, West of the Moon.' Rose is the youngest of seven children, the daughter of a once successful, but now poor mapmaker. Her full name is Ebba Rose but it should actually be Nymah Rose. Rose's superstitious mother doesn't want to admit that Rose is a north born baby because it is said that North-born babies are wild, unpredictable, intelligent, and destined to break their mothers' hearts because they all leave hearth and home to travel to the far ends of the earth. To keep her close, Rose's mother lied and told her she had been born of the obedient and pliable East. But fate intervenes when a white bear comes to the door and offers the family health and prosperity again if their youngest will come away with him. Rose, against her families' wishes, takes the bear up on his offer and goes to live with him in a distant castle. Once at the castle, Rose is treated kindly and has everything she needs, including a loom so that she continue her weaving, something that Rose loves and does well. But every night, a mysterious visitor climbs into her bed and hides under the covers. Is it the bear? Is it the scaly monster she sees in her dreams? Rose finally has to know and sneaks a candle into her bedroom to light once the stranger falls asleep. It's neither the bear nor a monster, but instead a handsome young man who joins her every night. When the young man is awakened by the wax from Rose's candle, the Troll Queen's spell is complete and the young man is whisked away to the Troll Queen's castle which in "an unreachable place." Guilt sets in, and Rose begins a long, arduous journey to right the wrong she has done. [ 2005-2006 Young Adult Golden Sower Nominee ]

Never Coming to a Theater Near You: A Celebration of a Certain Kind of Movie
by Kenneth Turan [791.43 Tur]
The title of this book, a collection of Turan's daily newspaper reviews from the Los Angeles Times, promises the unearthing of deeply obscure material or a truly revolutionary take on old favorites. Turan, who is also a contributor to NPR's Morning Edition, sets the book up more modestly in his introduction as a guide to unsung films now on DVD and video. He's a lovely reviewer, able to encapsulate a film's charms in a few phrases, and he has a particular knack for opening sentences, an important tool for any newspaper writer. This is a great resource for film lovers looking for an alternative to mainstream fare. The author knows his medium, and just reading the descriptions of these movies can make you want to run out and go on a rental spree. "Turan saves the best for last: nine longer essays he calls "Retrospectives." These pieces treat topics we don't hear much about: the great directors Max Ophuls and Frank Borzage, the delectable treats that came from "pre-code" Hollywood, and Yiddish film. And Turan's funny gloss on the familiar conventions of Chinese martial arts films shows how perceptive and winning he can be. — From Publisher's Weekly.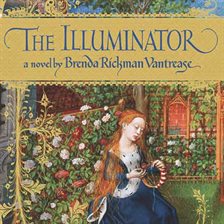 The Illuminator
by Brenda Rickman VanTrease [ available from the libraries only as an audiobook via the Hoopla service ]
A medieval illuminator with radical views finds himself sharing quarters with a widow struggling to preserve her independence in this enthralling historical novel set in the 14th century, a time of religious strife. Lady Kathryn, mistress of Blackingham Manor in East Anglia, must be practical to ensure the future of her 15-year-old twin sons. Little as she cares for the money-grubbing worthies of the local abbey, she is happy to do them a favor by taking in a master illuminator as lodger. Finn, a widower with a 16-year-old daughter, proves to be a congenial guest. He is educated, perceptive and kind–and soon, irresistible to Kathryn. Their subsequent passionate affair blinds them to the romance developing between Finn's innocent daughter, Rose, and Kathryn's pious son, Colin. Meanwhile, the unsolved murder of an unscrupulous priest on the manor grounds puts everyone in jeopardy, and Finn's secret sympathy with John Wycliffe and his Lollard followers, who champion an English translation of the Scriptures, endangers his livelihood, not to mention his life. Kathryn's plainspoken fortitude and warring loyalties to lover and sons make her a compelling figure, and Vantrease's secondary characters are brilliantly sketched as well: confused Colin; his carousing brother, Alfred; Agnes, Lady Kathryn's cook and confidante since childhood; Half-Tom, a courageous dwarf. In Vantrease's medieval England, justice is determined by the powerful; violence is a first, not a last, resort; and love must take second place to duty. This is an absorbing, expertly told tale, plainly and forthrightly written and embroidered with plenty of homespun detail. — From Amazon.com
March 3, 2005
Death by Inferior Design
by Leslie Caine [ not in the libraries' collection — try our InterLibrary Loan service ]
Erin Gilbert, a young interior designer, arrives at her job site to find her worst rival, Steve Sullivan, is there also. A competition is arranged and Erin starts to work, determined to win. Her design work is interrupted by poison and dead bodies and a search for her true identity. Crime wrapped in chintz! Silly but fun – a new niche mystery.
Why We Love: The Nature and Chemistry of Romantic Love
by Helen E. Fisher [152.41 Fis]
Anthropologist Fisher argues that much of our romantic behavior is hard-wired in this provocative examination of love. Her case is bolstered by behavioral research into the effects of two crucial chemicals, norepinephrine and dopamine, and by surveys she conducted across broad populations. When we fall in love, she says, our brains create dramatic surges of energy that fuel such feelings as passion, obsessiveness, joy and jealousy. Fisher devotes a fascinating and substantial chapter to the appearance of romance and love among non-human animals, and composes careful theories about early humans in love. If this all sounds a little boring and dry, it's not! Even if you read just bits and pieces of this book, you'll be presented with concepts that will have you thinking deeply for a long time. — from Publisher's Weekly
Jane Austen's Guide to Dating
by Lauren Henderson [306.73 Hen]
Yes, gentle reader, there are about a bajillion dating how-to books on the market. Many of them offer conflicting advice, and making any sense out of them can be a real challenge. Enter Miss Jane Austen, aided by author Lauren Henderson, to provide a voice of reason and sense in a time of great confusion. This book is great fun to read, even if you're not currently in want of a love interest. Henderson takes today's dating conundrums and gives examples of the proper behavior based on Austen's characters. Considering the fact that Jane Austen is still considered one of the keenest observers of human courting behavior ever to put pen to paper, there is plenty of advice to be given. For instance, in a chapter about how much affection and attention it is advisable to show to a love interest, the author uses as her example two of the courting couples from "Pride and Prejudice". At the end of each chapter, there is a helpful summary of the chapter highlights. These have titles such as "Tips for Spotting a Man Who's Trying to Reel You In and Then Dump You", and "Tips for Telling if You're With Someone Who Brings Out Your Worst Qualities". The really enjoyable thing about this book is the way it demonstrates that though things change superficially in the world of love and romance, the real problems, goals and behaviors at the heart of it remain the same generation after generation.
The Dogs of Bedlam Farm: An Adventure With Sixteen Sheep, Three Dogs, Two Donkeys and Me
by Jon Katz [630.201 Kat]
Best known for his book A Dog Year, Katz has done it again. This book is almost less about the dogs, and more about the farm. If you like James Herriot you'll love this book. A story about an aging man trying to run a small farm and how the dogs help and hinder him on his journey.
Flowers From the Storm
by Laura Kinsale [ not in the libraries' collection — try our InterLibrary Loan service ]
If there is anyone out there reading this who has sworn NEVER to read a romance novel of any kind (and I was once just such a person), this review is a plea to make at least one exception to that rule. If you only ever read one work of romance fiction, let it be Laura Kinsale's "Flowers from the Storm". Christian Langland, Duke of Jerveaux is the ultimate hero. A brilliant mathematician and a complete rake, Christian is a man of contradictions. When a stroke leaves him permanently unable to speak, his family believes him to be mad and relegates him to a sanitarium. Fortunately, Maddy Timms, a righteous Quaker and do- gooder, recognizes that Christian is not insane–he just can't talk! Maddy may not be the most likable heroine you'll encounter, but she has depth and character, and is probably one of the few people you could imagine who would have the patience and understanding to accept and live with Christian's intense anger and frustration. This book consistently tops "Top 100" romance lists year after year. If you're curious to see what all the fuss is about, take a quiet afternoon or evening and be swept away by this incredibly poignant and romantic tale.
Photographing Montana: 1894-1928 — The Life and Work of Evelyn Cameron
by Donna M. Lucey [770.922 qCamYl]
Evelyn Cameron came to Montana in the fall of 1889 as a 21-year-old bride on her honeymoon. She was the daughter of an upper class English family, "gently" reared. She loved her new home and relished every aspect of her life. She took up photography as a hobby and eventually supported herself as a professional photographer. This books displays 150 of her photos, along with excerpts from her letters and diaries. This is an absolutely wonderful picture of life on the frontier accompanied by great photos.
Finding Contentment
by Neil Clark Warren [ not in the libraries' collection — try our InterLibrary Loan service ]
Founder of eHarmony.com, Warren describes how our quest for happiness is actually a quest for contentment. He discusses the steps we need to take to lead a more authentic life and live from the inside out. This book also gives strategies to deal with others in our life and the part they take in our journey to discovery.
February 10, 2005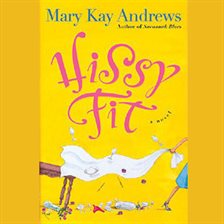 Hissy Fit
by Mary Kay Andrews [ available from the libraries only as a digital audiobook via Hoopla ]
Keeley Murdock's wedding was to be spectacular, her husband to be is the local banker's oldest son and a gorgeous man. But when she catches him in the act with her maid of honor at the rehearsal dinner the wedding's off and in a big way! With the banker putting pressure on her business, Keeley takes a job redecorating an old mansion for the new guy in town, Will Mahoney, and what a job it is. With a lot of humor and romance, and just a bit of mystery, Andrews writes an excellent novel for anyone who loves southern fiction.
Living Romantically Everyday
by Barbara Taylor Bradford [ not in the libraries' collection — try our InterLibrary Loan service ]
One of America's best known romance writers, Barbara Taylor Bradford knows a thing or two about this subject! This wonderful book shows the reader that putting more romance into everyday life doesn't have to be expensive, complicated or extravagant. There are little things you can do right now, today, with things you have on hand. Try leaving little notes for your spouse or sweetheart in his coat pocket, tool box or on the steering wheel of his car! Take time each week to have conversations about things other than work and kids. Can't get away to Venice for a romantic retreat? Fix a special meal featuring Venetian cuisine and play some Italian music. Bradford makes it abundantly clear — bringing more romance into our lives is mostly a matter of making time to tell our partner how important and special they are, and of letting them know in a way that speaks authentically to them.
Bet Me
by Jennifer Crusie
Minerva Dobbs is an overweight, risk averse, thirty something who has just broken up with her boyfriend and needs a date for her sister's wedding. Calvin Morrisey is a movie star handsome heart throb who likes to play the odds and the field. They meet in a bar called the Long Shot and go to dinner because of a bet. Friends and family, food and fairy tales sweeten the pot as Cal and Minerva take the biggest gamble of their lives.
My 1000 Americans: A Year-Long Odyssey Through the Personals
by Rochelle Morton [ not in the libraries' collection — try our InterLibrary Loan service ]
Morton moved from London to Florida, took out a personal ad in the newspaper, went on 1000 dates with 1000 different men and lived to tell about it. This book is painfully funny and is a Valentine's Day must-read for romantics-at-heart and romance-haters alike.
Cracking the Love Code: Principles to Find and Keep Real Love with the Right Person
by Janet O'Neal [306.7 One]
Janet O'Neal, aka "The Love Coach," uses goal-setting, organization, self-analysis and motivation to help readers find that special someone. Each section includes an assignment to help readers get to know themselves and understand what kind of person they are looking for. This book has practical, to-the-point advice.
The Dog Lover's Guide to Dating: Using Cold Noses to Find Warm Hearts
by Deborah Wood [306.7 Woo]
Think romance has gone to the dogs? You're not too far off! Studies show you're three times more likely to meet someone if you have a dog with you. So leash up your pooch and get ready to enter the world of meeting, greeting, and falling in love with dog lovers and their dogs. Wood combines wit, warmth, and wisdom with lots of practical advice. She offers encouragement and inspiration for the romantically challenged dog lover, providing a list of the best and worst date breeds and activities you can do with your dog to meet new friends — and maybe even Mr. or Ms. Right.
January 20, 2005
Magical Thinking: True Stories
by Augustyn Burroughs [B B9405]
This is a book of short, autobiographical stories and essays written in the style of David Sedaris. It's one of the funniest books I've read.
The Expert's Guide to 100 Things Everyone Should Know How to Do
by Samantha Ettus [640 Ett]
This is one of the handiest, most interesting books you can have around the house! It tells you how to do everything from make perfect martini, to buy a diamond, from hold a baby to take up jogging. The short, informative essays are written by real experts (the chapter on negotiating is written by "The Donald" himself.) and their individual styles and personalities come through. Not only is this book informative and entertaining, it's even inspiring. A person can't be described as a true expert unless they can boil down what they do best into a simple explanation, and some of these sound so simple, you'll definitely want to try them.
We Are Not Afraid
by Homer Hickam [B H515]
Many of us will start the New Year by making resolutions to help us live better, more productive lives. Exactly what changes to make to achieve this goal can be very difficult to discern. One book that may inspire you to make real, life-affirming changes is Homer Hickam's We Are Not Afraid. In this book, Hickam, the author of the "Coalwood Way" trilogy, and subject of the movie October Sky outlines the underlying beliefs that allowed his family and their fellow townspeople to persevere and prosper under very difficult circumstances. People in Hickam's hometown of Coalwood, West Virginia would seem to have had a lot to fear, as they fought a daily battle to wrest a living out of the local coal mine. Yet somehow, they managed to have happy, meaningful lives and showed an almost-superhuman resilience in the face of tragedy and unforeseen changes. Hickam divides the Coalwood attitude into 4 sections: "We are proud of who we are", "We stand up for what we believe", "We keep our families together", and "We trust in God but rely on ourselves". These attitudes are summed up in the Coalwood Assumption: "WE ARE NOT AFRAID". Hickam uses poignant and inspiring tales from the town's history to illustrate his points. This is a very quick read, but the advice Homer Hickam gives, and the glimpse into the spiritual underpinnings of a world gone by will stay with you well into the New Year, and beyond.
Nicholas and Alexandra
by Robert K. Massie [B N51m]
This is a love story of epic proportion. The author summarizes his biography of Nicholas and Alexandra as the answer to the riddles of why Lenin triumphed, why Nicholas failed, why Alexandra placed the fate of her son, her husband and his empire in the hands of a wandering holy man, and why Alexis suffered from hemophilia.
Shoulder the Sky
by Anne Perry
This is the story of two brothers who are involved in the worst of World War I. Joseph is a chaplain serving at the front, helping the wounded, and trying to make sense of the carnage. Michael, his brother, is assigned to the British Secret Intelligence Service and knows how grim England's situation is, how close to defeat the nation is. When a murder occurs on a midnight raid, both brothers become involved in the search for the truth.
Population, 485: Meeting Your Neighbors One Siren at a Time
by Michael Perry [917.75 Per]
Michael Perry returned to his childhood home town of New Auburn, Wisc. after living away for 12 years. In order to establish himself and find a place in this little town, he joined the volunteer fire and rescue department. The book is a collection of essays on his town, his family, and his experiences with life and death. This is a sometimes funny, sometimes tragic description of small town life and human connections.
Nine Lives: From Stripper to Schoolteacher: My Yearlong Odyssey in the Workplace
by Lynn Snowden [ not in the libraries' collection — try our InterLibrary Loan service ]
Lynn Snowden, a journalist, takes a year of her life and tries nine different jobs. These include being a copy writer at an Ad agency, and a roadie for a rock band. Lynn learns what it's like to walk in different shoes. Dispelling many myths, she gives insight into why people work at the jobs they've chosen.
Fire and Ice: a Liam Campbell Mystery
by Dana Stabenow
Liam Campbell, a State Trooper in Alaska, is recovering from his wife and son's death due to a drunk driver. Demoted due to a mistake made by someone he supervised, he's sent to Newenham. Newenham is a small town in the most Alaskan sense, with a cast of zany characters. When a murder is committed almost before his eyes, Liam is embroiled in the darker side of small town Alaska.
Other KFOR Book Chat pages: