Starting in April 2002, and continuing through November 2018, a panel of library staff members have appeared somewhat regularly on Cathy Blythe's Problems and Solutions program on radio station KFOR 1240 AM & 103.3 FM in a segment called "Book Chat," sharing information about books, literacy and library programs. Here is a list of the books discussed on the shows during 2006:
December 21, 2006
The Shepherd, the Angel and Walter the Christmas Dog
by Dave Barry
Dave Barry gives us a short, funny story about a boy and his dog on Christmas Eve, 1960. Doug is a junior high school practical joker who is to play the part of a shepherd in the church Christmas pageant . When the family pet dies on Christmas eve, all kinds of complications follow, with a new dog miraculously appearing. This dog brings down the house (truly!) at the Christmas pageant, but all ends well if wackily. This would make a great read aloud.
The World is Flat
by Thomas L. Friedman [303.483 Fri]
Friedman wants us all to see the world in a new way, and his title is a wonderful start. He explains how the world is changing, with sometimes frightening speed. He lists 10 world flattening things and events, and explores the effects on governments, businesses, and individuals. This is really NOT my sort of book at all – but I was fascinated from the first pages. The style is easy and conversational and the content is eye opening. Lots of food for thought and new ways of thinking about every day things.
Death Comes as Epiphany
by Sharan Newman
(Book #1 in the Catherine LeVendeur mystery series) This is another one of those "have to read 'em all" series. Newman's deep knowledge of life in medieval France combines perfectly with her talent at creating fascinating characters and plots. When we first meet the title character, she is living in a convent outside Paris, run by the famous, and infamous, Heloise, wife of radical cleric Peter Abelard. Heloise asks Catherine to investigate a situation that could have grave consequences for their convent. Thus begins a fast-paced tale of intrigue, murder and passion set against the backdrop of 11th century Europeam culture. This may sound like an unlikely setting for great mystery writing, but Sharan Newman makes the time period and her remarkable heroine come to life vividly.
Londonistan
by Melanie Phillips [303.625 Phi]
The suicide bombings carried out in London in 2005 by British Muslims revealed an enormous fifth column of Islamist terrorists and their sympathizers. Under the noses of British intelligence, London has become the European hub for the promotion, recruitment and financing of Islamic terror and extremism – so much so that it has been mockingly dubbed Londonistan. In this ground-breaking book Melanie Phillips pieces together the story of how Londonistan developed as a result of the collapse of traditional British identity and accommodation of a particularly virulent form of multiculturalism. Londonistan has become a country within the country and not only threatens Britain but its special relationship with the U.S. as well.
Happy Housewives: I Was a Whining, Miserable, Desperate Housewife, But I Finally Snapped Out of It, and You Can Too
by Darla Shine [306.871 Shi]
In today's world, we hardly ever hear women referred to as housewives, unless they're desperate. But Darla Shine has a message for all those married-with-children-and-house-to-keep ladies out there-you can be proud and happy staying at home. Every woman out there who has left a career to either work part-time or stay at home full time knows that validation and respect are very hard to come by. Shine's book will give you many reasons to love your life, and appreciate what you have and how valuable you really are. Plus, it's full of practical, fun tips for making housekeeping easier and more efficient. The author doesn't pull punches, and doesn't flinch at telling whiny women that they should shape up and count their blessings, but the overall tone of the book is supportive and uplifting.
Some Danger Involved
by Will Thomas
An atmospheric debut novel set on the gritty streets of Victorian London, Some Danger Involved introduces detective Cyrus Barker and his apprentice, Thomas Llewelyn, as they work to solve the gruesome murder of a young scholar. When a student bearing a striking resemblance to artists' renderings of Jesus Christ is found murdered — by crucifixion — in London's Jewish ghetto, 19th-century private detective Barker must hire an assistant to help him solve the sinister case. Out of all who answer an ad for a position with "some danger involved," the eccentric and enigmatic Barker chooses downtrodden Llewelyn, a gutsy young man whose murky past includes recent stints at both an Oxford college and an Oxford prison. As Llewelyn learns the ropes of his position, he is drawn deeper and deeper into Barker's peculiar world of vigilante detective work, as well as the dark heart of London's teeming underworld. Together they pass through chophouses, stables, and clandestine tea rooms, tangling with the early Italian mafia, a mad professor of eugenics, and other shadowy figures, inching ever closer to the shocking truth behind the murder. Brimming with wit and unforgettable characters, and steeped in authentic period detail, Some Danger Involved is a captivating page-turner that introduces an equally captivating duo while signaling the start of an exciting career for Will Thomas.
The Heartless Stone: A Journey Through the World of Diamonds, Deceit, and Desire
by Tom Zoellner [553.82 Zoe]
The Heartless Stone takes the reader inside the diamond trade from the mining to final sale stages. Tom Zoellner infuses his own story throughout the work. His former lover's engagement ring sits idle in a bank vault preying on Tom's mind of a love lost, but not yet forgotten. Thus begins his journey to find out more about his diamond and the industry. Zoellner finds disturbing, despicable practices in all phases of the diamond trade. Whether it be the eviscerating of a Congolese man to pull a diamond from his warm intestines to the abject poverty of the Indian gem polishers, Zoellner draws the reader into the lives of each subject. Zoellner takes us from Brazil to Russia to Australia to London to Sarasota, Florida investigating different facets of the trade. The "Blood Diamonds" of Africa, the yellow "cultured diamonds" from Florida, the little brown "champagne" diamonds of Australia and the gem hunters of Canada are given equal treatment in this balanced work. Overarcing and interwoven throughout the book, the De Beers diamond cartel looms over all aspects of the book and diamond industry through price and availabiliy manipulation to the virtual enslavement of the miners to advertisements and product placement for their wares. Indeed, a diamond is forever.
November 16, 2006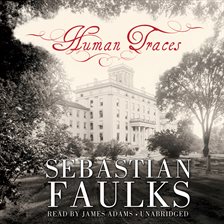 Human Traces
by Sebastian Faulks
Set at the dawn of modern psychiatry in the late 19th and early 20th centuries, British author Faulks's vast, elegant novel follows two "mad-doctors," Thomas Midwinter and his close friend Jacques Rebière, as they struggle to contribute something great to the emerging discipline. A chance meeting in 1880 leads to a lifelong partnership that lasts through journeys around the Continent and across the Atlantic. The pair vow to unlock the secrets of consciousness, and the novel traces their experiences in the hellish asylums of the day and their diverging approaches to the field.
Water for Elephants
by Sara Gruen
Though he may not speak of them, the memories still dwell inside Jacob Jankowski's ninety-something-year-old mind. Memories of himself as a young man, tossed by fate onto a rickety train that was home to the Benzini Brothers Most Spectacular Show on Earth. Memories of a world filled with freaks and clowns, with wonder and pain and anger and passion; a world with its own narrow, irrational rules, its own way of life, and its own way of death. The world of the circus: to Jacob it was both salvation and a living hell." "Jacob was there because his luck had run out – orphaned and penniless, he had no direction until he landed on this locomotive "ship of fools." It was the early part of the Great Depression, and everyone in this third-rate circus was lucky to have any job at all. Marlena, the star of the equestrian act, was there because she fell in love with the wrong man, a handsome circus boss with a wide mean streak. And Rosie the elephant was there because she was the great gray hope, the new act that was going to be the salvation of the circus; the only problem was, Rosie didn't have an act – in fact, she couldn't even follow instructions. The bond that grew among this unlikely trio was one of love and trust, and ultimately, it was their only hope for survival.
Alpine for You
by Maddy Hunter
Emily Andrew is accompanying her grandmother on a seniors tour of Switzerland. Envisioning a vacation straight out of a travel brochure: spectacular scenery, great food, and a classy European hotel, all worlds away from her rural Iowa hometown. But sadly the hotel room is tiny, the food bland and the tour leader is found dead. Was it a heart attack? Or did one of tour members kill him for his philandering ways? She takes over leading the tour for less than altruistic reasons, but she's convinced there's a murderer among them when another of the tour group falls to her death. She starts to put the pieces together, but will it be too late before she sees the whole picture?
Everything's Coming Up Rosie
by Kasey Michaels
Doug Llewellyn has turned 40, a dedicated bachelor he's always followed his Peter Pan rules, but now he's having a bit of a crisis. Forced by his parents to attend a weeklong society wedding celebration he's stunned when a free-spirited Rose Kilgannon gives him one of the most jolting kisses he's ever experienced. Now the week may not be nearly as bad as he'd expected. Rosie, a friend of the bride's mother, is dreading being matched up with the latest guy of the week. When she sees an attractive man enter the patio she makes her move. Striding up to him she kisses him and sparks fly. Agreeing to spend the week as a couple, to keep matchmakers at bay, they find they have a common goal.
Beautiful Jim Key: The Lost History of the World's Smartest Horse
by Mim Eichler Rivas [636.1 Riv]
You've heard of Seabiscuit, Secretariat and Seattle Slew. But one of the most interesting horses in history is one you may never have heard of at all. Revered not for his speed on the track, Beautiful Jim Key was instead a cerebral celebrity who electrified fairgoers from St. Louis to Boston with apparent feats of mathematics, reading, and writing, even making change for a dollar. But as might be expected, author Mim Eichler Rivas's story is about much more than a horse from Tennessee imbued with a staggering intellect. It's also about Jim Key's equally remarkable trainer, Dr. William Key, a black man and onetime slave who narrowly survived the American Civil War, prospered against all odds, and emerged as a wealthy inventor, self-trained veterinarian, and community pillar. Dr. Key's use of kindness and patience to train Jim, rather than the de rigueur tactics of beatings and intimidation, gave way to fresh thinking about animal husbandry at a time when animals were considered virtually inanimate.
Caroline's Journal
by Katherine Stone
Caroline Wynn and her attorney husband Jeffrey have been trying for years to have a child. Caroline's final attempt to get pregnant proves successful. However, her pregnancy coincides with her husband's biggest court case. Jeffrey must prove that a well-liked celebrity is responsible for the death of his fiance and unborn child. At the same time, Caroline's sister Meg has her own problems to deal with. An alcoholic since age 6, Meg tries to overcome her addiction. She also tries to get over breaking up with the love of her life.
A Three Dog Life: A Memoir
by Abigail Thomas [612.82 Tho]
Abigail meets Rich through a personal ad. He proposes 13 days later, and she accepts. It should be a "happily ever after," storybook ending. Unfortunately, the story takes a dramatic turn when a dog leash breaks, Rich chases after the loose animal, and Rich is hit by a car. Abigail describes her attempts to rebuild a life with Rich, despite his traumatic brain injury.
The Book Thief
by Markus Zusak
Liesel Meminger, a foster child living outside Munich during World War II, scratches out a meager existence for herself by stealing when she encounters something she can't resist–books–in this unforgettable story about the ability of books to feed the soul.
October 19, 2006
A Perfect Union: Dolley Madison and the Creation of the American Nation
by Catherine Allgor [B M261a]
In this elegant biography, award-winning historian Allgor (Parlor Politics) makes the case that not only was Dolley Madison incredibly popular with the American people—"Everybody loves Mrs. Madison" Henry Clay once said—the wife of America's fourth president was also a "master politician." Dolley was a skilled hostess, and everyone in Washington coveted an invitation to her table. She knew the etiquette of polite society and used it to political advantage. She worked as a de facto campaign manager when her husband sought the presidency, inventing fictive kin and feigning family connections to potential allies. Even her interior decorating was politically savvy: though she favored French decor at home in Virginia, she chose American-made furniture for the White House. — from Publisher's Weekly
The Year of Magical Thinking
by Joan Didion [155.937 Did]
This is a wonderful book for those people who have lost someone close and are looking for someone who been in the same situation. Didion loses her husband just days after Christmas to a sudden heart attack. This is the story of her year of recovery. Though a very sad book, it touches on the core of bereavement.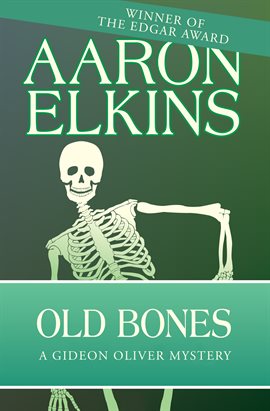 Old Bones
by Aaron Elkins
When an old skeleton is found beneath the floor of the du Rocher estate, American "skeleton detective" Dr. Gideon Oliver is called in to uncover the secrets behind the Old Bones. Winner of the Edgar Allan Poe Award for Best Mystery of 1987.
Lucky You
by Carl Hiaasen
JoLayne Lucks plays the lottery (same numbers) every week. When luck holds and she has the winning ticket. JoLayne plans on creating a turtle haven to stop a strip mall from destroying their habitat. Unfortunately JoLayne isn't the only lucky Lottery player. Bodean Gazzer and Chub (the other lottery winner) have decided that all the money is better than half and track JoLayne down and steal her ticket. Enter Tom Krome, a tired and bitter journalist, who's assigned to write mostly fluff pieces for his paper. JoLayne and Tom team up to go after the crooks and stop their plans to create a militia. With all the crazy and zany characters always present in Hiaasen's books. You'll love this romp through the back waters of Florida Bay. If you have a weak stomach beware, many of his books are a little graphic, but justice always prevails.
Until Proven Guilty
by J.A. Jance
J. P. Beaumont "Beau" to his friends and enemies, is a police detective with the Seattle P.D. When five year old Angela is murdered, strangled with her own Holly Hobbie gown, Beau and his partner Ron Peters are assigned the case. During the investigation he discovers an almost cult-like church headed by Michael Brodie. He uses guilt and abuse to control his flock. Did Pastor Brodie kill Angela? Or was it her mother, Suzanne? To complicate things further, Beau meets the beautiful Anne Corley and seems to be sidetracked from the investigation. But in the end, we learn who's innocent until proven guilty.
A Tale of Two Sisters
by Anna Maxted
In her fifth novel, best-selling author Anna Maxted explores the complex relationship between sisters. Despite their differences, sisters Cassie and Lizbet Montgomery have a close relationship. But when Lizbet announces she's pregnant, Cassie grows cold and distant. Cassie has been secretly confronting the issues of her own adoption and trying to conceive. Lizbet suffers a miscarriage a short time later, and Cassie comes to her aid, though it may be too little, too late.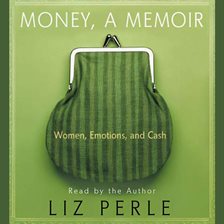 Money, a Memoir: Women, Emotions, and Cash
by Liz Perle [332.024 Per] [ currently available only as an E-book from the libraries ]
When Liz Perle found herself on the brink of divorce, without a job and without a home, and without a clue how she's going to support herself and her four-year-old son, she was forced to examine her own financial fears. In conversations with other women about money, she realized that despite their presence in the workforce and their supposedly massive buying power, many women are still awfully old-fashioned about cash. This book explores these attitudes and the emotional aspects of the contradiction between women's wanting to be cared for and desiring independence. Although the book raises more questions than it answers, the overall message is that women can't afford to be ambivalent about money and should learn to separate feelings from finance.
September 21, 2006
If You Could See Me Now
by Cecelia Ahern
A story about the good sister and the bad sister and how life is not as simple as that. Elizabeth Egan a 35 year old single woman, becomes the guardian of her 5 year old nephew, Luke. Very ordered, her life with Luke is full of do's and most importantly don'ts. When Ivan comes to visit, Elizabeth thinks he's the father of a friend of Lukes. Soon she realizes something is not quite right. Luckily, everyone needs an imaginary friend once in a while.
Eight Minutes in the Morning
by Jorge Cruise [613.7 Cru]
Eight minutes doesn't sound like very much time, especially if you are trying to accomplish a lifestyle change. But in this easy-to-use book, you will see that eight minutes can really make a big difference. Cruise is a well-known fitness and weight loss presence on the internet, and he has now put his formula into book form. This is weight loss and exercise strategy for the real person, and the changes are simple to put into practice. No weird foods and no strange looking exercise contraptions to strap yourself into-just common sense and inspiring daily meditations. SO, spend eight minutes in the morning with this book, and you may see a big change in yourself!
Dead Wrong
by J.A. Jance
The latest installment of the series featuring Sheriff Joanna Brady. When Andy a Deputy running for Sheriff dies in a shoot out, Joanna is asked to run in his place. Featuring all the ups and downs of being a Sheriff, let alone a female Sheriff, the series follows Joanna's growth in the field of law enforcement as well as her personal life. This book intermingles the story of an ex-con found dead and a possible dog fighting ring in Joanna's county. A good mystery with a lot of twists and turns.
A Death in Belmont
by Sebastien Junger [364.152 Jun]
Sebastian Junger says about his new book, "the story that I heard from my parents was that a nice old lady had been killed down the street and an innocent black man went to prison for the crime. Meanwhile … a violent psychopath named Al was working alone at our house all day and probably committed the murder." Years later, Junger investigates the crime with all the depth of coverage he used in "The Perfect Storm." Every aspect of the crime is put under the microscope and current events of the day slip around the edges. This book is a mini-history lesson as well as another discussion of the Boston Strangler.
Rise and Shine
by Anna Quindlen
Bridget Fitzmaurice is a social worker in the Bronx and spends her days dealing with crisis after crisis among the city's poor. Her sister, Meghan, is the queen of morning television and spends her time at benefits, openings, etc. among other celebrities. The two women do spend time together, but have some difficulty communicating with each other about their lives. Meghan's star studded life style comes to an abrupt end when she uses profanity on the air, an event which is followed by her husband's abrupt announcement that he is leaving her. Meghan at first hides from the ruin of her life, then turns to her sister. Together the two women heal old wounds and decide on what is really important is their lives.
Startled by His Furry Shorts: Confessions of Georgia Nicholson
by Louise Rennison [j Rennison]
(Book 7 in the Georgia Nicholson series): Georgia, a 15 year-old British girl, and her school pals, otherwise known as the Ace Gang, are back in this hilarious new installment in Rennison's series. You don't have to be a teenage girl, however, to love these books, and to laugh out loud at Georgia's boy-crazy antics. You may also find yourself feeling more than a little sympathy for our heroine as she puts up with heartache, humiliation and faceless balaclavas. What's a bala-whatsit you ask? Don't worry-there's a glossary of British slang in the back of the book so you know what The Ace Gang is talking about. DO NOT read this in places where laughing out loud is frowned upon. Don't say I didn't warn you. This is one funny book, and one terrific series.
August 17, 2006
Undead and Unwed
by MaryJanice Davidson
Elizabeth "Betsy" Taylor is having a bad week. She's attacked by a bunch of smelly creeps, she gets laid off of her job as a secretary and on her thirtieth birthday she's killed. What's even worse is when she wakes up in the funeral parlor she finds her step mother has dessed her in cheap knock off shoes! Betsy's been turned into a vampire, but she refuses to follow the rules, in this wonderful tale that's part mystery, part romance and completely funny! If you like Janet Evanovich you'll want to bite into this book.
Not Buying It: My Year Without Shopping
by Judith Levine [640.73 Lev]
Written in journal form, Not Buying It: My Year Without Shopping chronicles Judith Levine's year of not shopping. She and her partner vow to buy only essentials for twelve months. Poignant questions arise about what is "essential." Is high-speed Internet essential? Are Kleenex facial tissues essential when a generic (but more scratchy) substitute exists? Levine reflects on consumerism, its importance to the United States economy, and her own struggle with Not Buying It: My Year Without Shopping.
To the Power of Three
by Laura Lippman
Homicide Sgt. Harold Lenhardt is called in to investigate a school shooting, but as the principle tells it, it's a shooting at the school. The three girls involved, were best friends since third grade, Josie, Perri, and Kat. Lenhardt finds that no one really wants to find out the truth why Perri killed Kat, shot Josie in the foot and then turned the gun on herself, but he keeps digging to find out the truth. What he discovers is the truth can be more dangerous than anything else.
Revved!: An Incredible Way to Rev Up Your Workplace and Achieve Amazing Results
by Harry Paul and Ross Reck, Ph.D. [658.314 Pau]
Are you are a supervisor or manager? Do you want your employees to work hard and be productive? Of course! According to "Revved," the most effective way to inspire staff to do their best is to show that you care about them. Just use this 3-step approach — 1) Win Them Over, 2) Blow Them Away, and 3) Keep Them Revved — and see the positive impact on staff performance and morale.
Sweetwater Creek
by Anne Rivers Siddons
Emily Parmenter lives with her father two older brothers and Elvis, her Boykin spaniel. Walter her father is distant and pays little attention to anything other than his business of raising and training Boykin spaniels and hunting. Left to herself Emily has a difficult time as she begins to come of age. When Lulu, the daughter of a wealthy plantation owner, comes for a stay, Emily finds a friend who will help her realize many things about herself and brings Emily's family closer together.
Black
by Christopher Whitcomb [ not in the libraries' collection — try our InterLibrary Loan service ]
This political thriller intertwines the lives of four intriguing individuals. Jeremy Waller is a special agent with the FBI. He finds himself deep into the Black, FBI lingo for off-the-records missions. Senator Elizabeth Beechum is the chairperson of the Senate Intelligence Committee. She is also a presidential hopeful– until she becomes a murder suspect. Jordan Mitchell is the CEO of Borders Atlantic, an international communications company that is bringing encrypted cell-phones into the marketplace. The phones cannot be tapped by surveillance agencies, such as the FBI, making them perfect tools for terrorists. Beautiful and deceptive Sirad Malneaux works as an executive for Borders Atlantic, but there is more to her than meets the eye. Their stories converge in the final shocking pages of Black.
July 20, 2006
Prairie Lands Gardener's Guide
by Cathy Wilkinson Barash [635 Bar]
Barash is the author of one of the all time great gardening books, Choosing Plant Combinations, and now she has turned her awesome store of gardening knowledge to a series of books written just for gardeners in the "Prairie Lands". If you are trying to grow things in Nebraska, Iowa, South or North Dakota or Kansas, you know you face special challenges in choosing plants that will thrive in this region. Barash give readers no-nonsense, honest assessments of plants that have worked for her in her own garden, or the gardens of others she knows. You will love her personal touch in describing the plants, which, incidentally, range from annuals to perrenials, from ornamental grasses to shrubs. Barash covers it all, and there are also beautiful pictures. There is a companion book, Month-By-Month Gardening in the Prairie Lands, which is just as good. If you only buy one or two gardening books this year, make them these two!
My Dear President: Letters between Presidents and Their Wives
by Gerard Gawalt [973.092 Gaw]
There is a lot of interest in the history of the American Presidency, from the purely political aspects, to the intimate details of life on the road to, and inside the White House. Gerard Gawalt has written a wonderful book on the personal correspondence between the Presidents and their wives that will satisfy many of you White House history fans. These letters range from brief notes and scribblings to long, poignant and impassioned missives. The endearing notes and letters between Dwight and Mamie Eisenhower, and the many letters included by Ulysses and Julia Dent Grant are highlights, but all are worth reading.
Betty Crocker One Dish Meals
by the editorial staff of Betty Crocker [641.821 Cro]
Real recipes for real people – simple, but good recipes which don't require oceans of effort in the kitchen. Includes casserole, soup, slow cooker, and grilled entrees.
End of Story
by Peter Abrahams
Ivy Seidel is a struggling writer who agrees to teach a class on creative writing at a local prison. One of her students is Vance Harrow and he is a very talented writer. Ivy doesn't believe any one so gifted can be guilty of such a crime, and starts to investigate. Complications occur, leading to a prison escape, and a chase by law enforcement. The mystery is solved, but Ivy starts her next novel in prison herself.
June 22, 2006
Make Love the Bruce Campbell Way
by Bruce Campbell
Quirky, intriguing novel by actor Bruce Campbell, whose last book was the entertainment autobiography If Chins Could Kill: Confessions of a B Movie Actor. The story of this novel involves a B-movie actor named "Bruce Campbell" finally being hired to be a major supporting character in an A-movie, starring Richard Gere and Renee Zellweger. The research that "Campbell" must do to prepare for his big break leads to extremely silly plot developments, as Campbell's B-movie upbringing taints the big-budget film and drags the rest of the cast down into the muck. This novel is a bizarre exploration of a fictionalized movie shoot, featuring the author as the fictionalized protagonist, and dozens of real-life celebrities making major or cameo fictionalized appearances. In addition, via creative illustrations, Bruce Campbell also appears as numerous other supporting characters throughout the story. This one's an acquired taste, but if you're willing to take a chance on sheer wackiness, it's worth your time!
Life, Liberty and the Pursuit of Healthiness: Dr. Dean's Common Sense Guide for Anything that Ails You
by Dr. Dean Edell [610 Ede]
Dr. Dean is familiar to many people as a radio and television personality. He has also written a couple of excellent books of medical advice: Eat, Drink and be Merry, and this book. Perhaps Dr. Edell's greatest strength is his ability to cut through all the hyperbole and alarmism that characterize today's health information. He points out simple truths that should be obvious to us if we use our powers of logic, but tend to get lost among the dire warnings and pronouncements of impending medical doom. At the same time, he dispenses useful, well-reasoned advice for all sorts of medical problems, from leg cramps to excess gas and from the trivial (smelly tongues) to the profound (handling a diagnosis of a fatal illness). Throughout this book, there are quizzes to test your medical acumen, and plenty of facts about your body and how to keep it running smoothly. A must-read for anyone who wants to feel better about feeling good.
Ex Libris: Confessions of a Common Reader
by Anne Fadiman [028.9 Fad]
"From Latin ex libris, from the books"–American Heritage Dictionary
Anne Fadiman takes us on a personal journey through her library. From finally 'mixing' her and her husbands libraries (after only 5 years of marriage) to finding spelling errors in restaurant menus, Anne describes her life with her bookish family. Her essays cover such topics as using her father's 22 volume set of Trollope's My Ancestral Castles as building blocks, to the art of flyleaf inscriptions. Taking us on a literary journey she'll bring ups some wonderful classics you may or may not have heard of, but surely should seek out.
The Meaning of Tingo…and Other Extraordinary Words From Around the World
by Adam Jacot de Boinod [422.4 Jac]
This is a short, yet fascinating collection of unusual words from cultures and languages across the entire globe. What was especially intriguing to me about this volume was the vast number of examples Jacot de Boinod has located of words in other languages which identify things, places or conditions for which there is not a corresponding word in our own tongue. Two other features scattered throughout the book are "On Reflection" — brief thoughtful explanations for the origins of language traditions; and "False Friends" — examples of words in English which have completely different meanings in other languages — often the opposite of their English meanings. Reading the entries in this book can become a bit addictive, and it is probably best digested in small bites. Otherwise, you're likely to suffer from what the Cook Islands Maori call "akapu'aki'aki" (repeated belching)!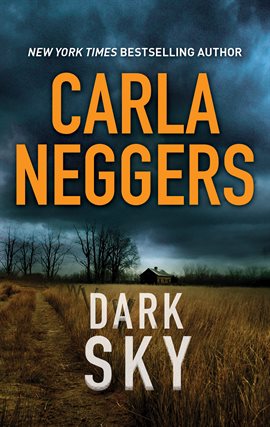 Dark Sky
by Carla Neggers
Juliet Longstreet is a US Marshall working out of New York. After a visit home to Vermont she asked to help Ethan Booker, a Special Forces Officer who is looking for an ex-con that Juliet busted. When Wendy, Juliet's niece is kidnapped by Bobby Tatro, the ex-con, the search becomes more immediate for Juliet. Including rescue missions to Columbia and smuggled emeralds, this is an action packed novel, with a touch of romance thrown in.
The Fat Girl's Guide to Life
by Wendy Shanker [616.398 Sha] [ not in the libraries' collection — try our InterLibrary Loan service ]
Okay, so this title is going to put a lot of potential readers off. And, this is a book you probably won't want to be seen reading over lunch, or at the beach. But don't be misled-this is a great read ! If you have ever had one of those days when you felt like you might be mistaken for Shamu, or a moment of trauma when your favorite pair of jeans would no longer zip, read at least a couple of chapters. Wendy Shanker has been there, and how. She is refreshingly honest and positive about here struggles with body image, diets that don't work and plus-size clothing that looks like it might once have been a tent. While this book is aimed at those of us who are genuinely overweight (Wendy has a handy quiz to determine if you are one of us), it has something empowering to say to any woman who has ever felt a sense shame or discomfort about her body shape and size (isn't that just about all of us ?) So, put a brown paper wrapper over the cover if you have to, but give this one a chance. You'll discover a whole new meaning to the term "livin' large!"
May 18, 2006
The Florabama Ladies' Auxiliary & Sewing Circle
by Lois Battle
Welcome to Florabama, Alabama-a place where you can stop to sip a co'cola or iced tea and think about money and love. If you had'em, you were free to think about other things. If you didn't you couldn't think about anything else. "We've been screwed blue and tattooed," quips Hilly Pruitt, upon hearing the news of the closing of Cherished Lady, the local lingerie factory where she's worked a lifetime. The same day the plant closes, Bonnie Duke Cullman, former-deb turned Atlanta-society-wife, has herself been downsized-right out of her marriage and picture-perfect life. In an unlikely alliance, Bonnie, Hilly, and the rest of the ex-bra seamstresses join forces in the "Displaced Homemakers Program" at a podunk community college. Together they endure a midlife survival course where the events of a single year forever alter the way they see the world and their places in it.
Death in the Fog
by Mignon G. Eberhart — Nebraska Author!
A chilling mystery, both in setting and sensation, by Nebraska's own Eberhart. In the Agatha Christie tradition, Eberhart's novels are fairly bloodless but quite ominous. Was the victim's death a terrible accident, or a carefully orchestrated homicide? When will the pesky but clever police inspector make his move? Join our heroine (or is she a murderess?) Katie Warren in 1930s Chicago as she tries to figure out what's happening in the fog-shrouded domain of her benefactress's estate on Lake Michigan. [also published as The Dark Garden.]
See more books like this on our Nebraska Author Mignon Eberhart booklist
Flying Lessons: On the Wings of Parkinson's Disease
by Joan Grady-Fitchett [ not in the libraries' collection — try our InterLibrary Loan service ]
This autobiography chronicles the author's diagnosis of Parkinson's Disease at age 47 and her subsequent journey of coping with the physical and psychological aspects of an 'incurable' disease as she tries to live a 'normal' life. In her words, "It is about my learning to fly on the wings of adversity and smile at disaster."
Helen of Troy
by Bettany Hughes [938 Hug]
This is the companion book to the television documentary Hughes wrote and narrated about Helen. This is a story about one of the most famous women in Western History, but it is also about the search for the REAL Helen. Hughes follows the trail of this famous beauty from her home in Menelaus' Troy to her life with the Greek Paris who has stolen her away. Was she a helpless captive, a willing conspirator, a wanton wench, or a little of all of them? Hughes' book is full of wonderful illustrations, and is easy to read, though well-researched.
Running to the Mountain: A Journey of Faith and Change
by Jon Katz [291.4 Kat]
Jon Katz turns 50 and decides he needs to find himself. Though some say it's a mid-life crisis, Jon says he just needs to regroup. Buying a cabin in the mountains that he really can't afford he retreats to write a book about Thomas Merton. Instead we get a wonderful story of Jon's journey of discovery. From family difficulties to money difficulties (when his publisher drops him) Jon helps us to understand loneliness and being alone. An excellent writer, he can't help but make us laugh along the way.
Secret Lives Of The First Ladies: What Your Teachers Never Told You About The Women of The White House
by Cormac O'Brien and Monika Suteski [973.092 Obr]
This book is a highly readable, very informative collection of facts and stories about our First Ladies. Chapters are just the right length, and full of the kinds of things readers themselves might ask these historical figures. Learn about Mamie Eisenhower's terrible health, Julia Dent Grant's crossed eyes, Ida McKinley's fainting fits and Edith Bolling Galt Wilson's harrowing stint filling in for Woodrow after his stroke. Fun, educational, and it has great pictures! Impress your friends with your first-lady knowledge, and learn something along the way.
Cesar's Way: The Natural, Everyday Guide to Understanding and Correcting Common Dog Problems
by Cesar Millan [636.708 Mil]
Cesar Millan has a program on the National Geographic Channel, but this book is about Cesar and his philosophy on raising dogs. Not a training manual, he says right up front this book won't help you teach Fido to sit. Instead the book tells of Cesar's steps to create a new way of life with your dog. The focus is how to bring your dog into balance with his nature.
Meetings With Remarkable Trees
by Thomas Pakenham [635.977 qPak]
Award-winning nonfiction author and prominent tree-planter Thomas Pakenham takes the reader on a wonderful tour of famous, ancient, and interesting trees in the British Isles. "Wordsworth's Yew", "The Mother Tree" larch, and the "Handkerchief Tree" in County Down are a few of the impressive specimens you will visit in a collection of short vignettes illustrated by photos, engravings, and quotations. Tidbits of history and horticulture are included, as well.
April 27, 2006
The Serpent's Trail
by Sue Henry [ currently available from the libraries only in audiobook-on-CD format ]
63 year old Maxie McNabb buys a Winnebago and begins her life on the road. Enjoying meeting new people and going new places Maxie (introduced in the book Dead North) is called to the bedside of one of her dearest friends. Sarah Nunnamaker is terminally ill, and before she dies she has a secret to reveal to Maxie. A secret she can only tell her in person. Unfortunately, before Maxie can get to Grand Junction, CO someone kills Sarah. Now Maxie has to find out not only who killed Sarah, but what her secret she was killed to keep!
Holmes on the Range
by Steve Hockensmith
Sherlockians, western fans and mystery lovers who enjoy their whodunits leavened with humor should all be delighted by Hockensmith's captivating debut, which features Montana cowboys and brothers Gustav and Otto Amlingmeyer (better known as Old Red and Big Red, respectively). One night in 1892, Old Red becomes smitten with Sherlock Holmes on hearing his brother read "The Red-Headed League" around the campfire during a cattle drive. Determined to follow in his hero's footsteps, Old Red gets the chance to apply the master's methods after some unsavory characters hire the pair to work at a ranch, whose general manager is soon found dead after a stampede. Another man turns up dead, apparently a suicide, just before the British aristocrats who own the ranch arrive to inspect their property. — from Publisher's Weekly
When the Emperor Was Divine
by Julie Otsuka
This is the beautifully written story of a family uprooted and sent to live in an internment camp during World War II. Told from the point of view of each family member, this book is simple, straight-forward and powerful.
Girl Sleuth: Nancy Drew and the Women Who Created Her
by Melanie Rehak [813.9 Reh]
The intrepid Nancy Drew has given girls a sense of their own power since she was born, Athena-like, from the mind of Edward Stratemeyer in 1929 and raised after his death in 1930 by his daughter Harriet Stratemeyer Adams and Mildred Wirt Benson, a journalist who was the first to write the novels under the pen name Carolyn Keene. Poet and critic Rehak invigorates all the players in the Drew story, and it's truly fun to see behind the scenes of the girl sleuth's creation, her transformation as different writers took on the series, and the publishing phenomenon—the highly productive Stratemeyer Syndicate machine—that made her possible. Rehak's most ambitious choice is to reflect on how Nancy Drew mirrors girls' lives and the ups and downs of the women's movement.
The Man Who Ate the 747
by Ben Sherwood
This is an absolutely odd love story about a Nebraska man who eats an airplane to impress a woman who doesn't love him back and another man who tries to publish the story in the Guinness Book of Records. This book is light, funny, romantic and unlike anything you've ever read before.
The One-Minute Organizer: Plain & Simple: 500 Tips for Getting Your Life in Order
by Donna Smallin [640.43 Sma]
This fun little book helps you simplify your life in just minutes. This book is filled with practical advise for time-starved, messy people from how to declutter a drawer to how get family members help out around the house.
So That Others May Live: Caroline Hebard & Her Search and Rescue Dogs
by Hank Whittemore and Caroline Hebard [ not in the libraries' collection — try our InterLibrary Loan service ]
This book tells the story of Hebard's work training search and rescue dogs and participating in rescue efforts for earthquakes, bridge collapses, and floods. Giving the reader insight on the training and dedication it takes to be a Search and Rescue handler, Hebard co-founded the volunteer US Disaster Response Team, and Hank Whittemore tell us about the triumphs and tragedies that are part of rescue efforts.
April 5, 2006
Before You Put That On: 365 Daily Style Tips for Her
by Lloyd Boston [646.34 Bos]
With Spring and Spring fashions just around the corner, it can be a little overwhelming deciding what to wear when. Should you add something trendy to your wardrobe, stick with the classics that have always worked for you, or just give up and wear what you wore last year. Before you shop, before you make a big potential fashion faux-pas, read Before You Put That On. Mr. Boston, a noted stylist, gives practical, uplifting, real-world advice on the best styles for women of every age and every figure type. One of the most useful sections of the book are the tips for how to look put-together when you only have a few minutes to work with. If you usually avoid style-advice books, please give this one a look. It really makes you feel confident about what you choose to wear, and the illustrations are great, too. You will also enjoy the tips and tricks written by stylish folks from many backgrounds which Boston has included. The most useful tip of all-determine what works for you, and stick with it.
The Worst Hard Time: The Untold Story of Those Who Survived the Great American Dust Bowl
by Timothy Egan [973.917 Ega]
Timothy Egan has written a wonderful book which he calls "a history of those who survived the Great American Dust Bowl." He tells of people in Colorado, Kansas, Oklahoma, Texas and Nebraska who stayed on their land with no crops, no income, and finally no hope during the 1930's. He explains the causes of the Dust Bowl, which were entirely man made. He tells of President Roosevelt's dream of a forest to save the land which led to planting shelter belts. He also praises Hugh Hammond Bennett, whose plan to save the plains led to soil conservation districts, the only New Deal grassroots operation still in operation.
Stardust
by Neil Gaiman
The last couple of years have seen a big upswing in readership for adult fiction based on traditional fairy-tale themes. One popular example is the Oz-themed series by Gregory Maguire (Wicked, Son of a Witch, etc.) Stardust was recommended to me by several people who read a lot in this category, and, indeed, it is a magical, highly entertaining grown-up fairy tale. Stardust tells the tale of young Tristran Thorn, a lad who has lived all his life in the ordinary village of Wall. One day, overcome with love for the most beautiful girl in the county, Tristran does what many a lovestruck teenager has done before him-he offers to go on a seemingly-impossible quest to win his lady-love. He will retrieve a fallen star for her, if she will grant him his heart's desire. Thus begins Tristran's journey through the gap in the wall the village is named after, and into the land beyond. This just happens to be the land of Fairie, and the adventures he has there are anything but ordinary, and teach him important things about life, love and his own past. This is a quick read, but try and take it slowly-you may find yourself really missing the characters and all the action. Don't be surprised if you start looking for your own doorway into Fairie — or start reading more grown-up fairy tales.
Marley and Me: Life and Love with the World's Worst Dog
by John Grogan [636.752 Gro]
Even if you're not a dog lover, you'll enjoy this book about a man, his wife and their terrible, messy, destructive, yet lovable dog.
The Widow of the South
by Robert Hicks
This is a fictionalized account of the Battle of Franklin, the battle in which the South lost all chance of winning the Civil War. It is the story of Carrie McGavock, whose home was commandeered to be a field hospital during the battle. She nursed, fed and cared for thousands of Confederate troops during and after the battle. Some time later, when her neighbor threatens to plow the field where the soldiers were buried, Carrie is challenged again – this time to care for the dead. She has the bodies moved to her own land and establishes a cemetery. For all her service to the Confederate troops, she became known as "The Widow of the South."
Cakes to Dream On: A Master Class in Decorating
by Colette Peters [641.865 Pet]
This book is absolutely yummy!!! This book is full of amazing pictures of amazing cakes as well as instructions on how to make them. Even if you don't cook, you'll love this book. It'll inspire you (and make your stomach growl).
March 16, 2006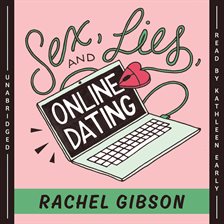 Sex, Lies and Online Dating
by Rachel Gibson [ currently available from the libraries only as a downloadable audiobook from Hoopla ]
Mystery writer Lucy Rothschild and undercover cop Quinn McIntyre meet through an online dating service and have great chemistry together. Unfortunately, they're each lying — Lucy claims to be a nurse, when she's actually studying the online dating scene as research for a thriller about a serial killer; and Quinn claims to be a plumber, although in his role as a homicide detective he's trying to find a female serial killer preying on men met through online services. Witty, suspenseful, and fast-paced, this is a fun, quick, romantic read!
[ Author Rachel Gibson appeared live (via phone) on today's show for an interview. Gibson was the main Guest of Honor at the 2006 Turning the Pages of Romance conference, April 8th, 2006 in downtown Lincoln. ]
The River of Doubt: Theodore Roosevelt's Darkest Journey
by Candice Millard [B R67m]
This is the story of Theodore Roosevelt's exploration of the Rio du Duvida in South America. After his defeat as a candidate for a third term as president, Roosevelt looked for a new challenge and found it in an invitation to visit South America. He was asked to join a team to explore a river in the Amazon rain forest. The team survived lost supplies, rapids, starvation, Indian attack, and murder, but returned to civilization to tell the story. The experts refused to believe such a river existed, and Roosevelt had to fight to establish his claim. The River of Doubt brings alive these extraordinary events in a nonfiction narrative thriller that happens to feature one of the most famous Americans who ever lived.
Lit From Within: Tending Your Soul for Lifelong Beauty
by Victoria Moran [646.7 Mor]
Some women exude radiance — a glow that brings out the inherent beauty — beyond conventional "prettiness." This quality, says women's wellness visionary Victoria Moran, is independent of age or body type. Rather, it is the result of a well-tended soul. In this inspirational and Wise book, Moran shares the wisdom and experience from her own search for inner and outer beauty. Her thoughtful observations and advice show how anyone can transform their thinking about what makes us beautiful, while providing simple guidance for creating a radiance that only comes from within. Each compact essay contains a tool you can Put to use today to heighten your awareness of your own inner beauty. With her trademark candor, Moran illustrates how true beauty comes from a sense of wholeness. She combines tips for taking care of your spirit with simple techniques for tending the needs of your body and essays on self-affirmation and the care and feeding of the soul. Women of all ages will relate to Moran's reflections on her journey to a deeper understanding of inner radiance — beauty that is soul deep. This sane, sensible approach to a strong self-image and loving self-care is firmly grounded in spiritual common sense, the marriage of body and soul. You start by lighting up your life — and before you know it, you're lighting up the room.
Mark Twain's Helpful Hints for Good Living: a Handbook for the Damned Human Race
by Mark Twain [817 Twa]
This is a great book for anyone who needs a bit of Mark Twain, but not an entire novel. It's also a great book for anyone looking for a chuckle or a quick read to brighten up their day. This book is an anthology of short pieces, letters and segments of speeches written by Mark Twain, all of which are amusing and fun to read.
February 23, 2006
Great Books : My Adventures with Homer, Rousseau, Woolf, and Other Indestructible Writers of the Western World
by David Denby [028.8 Den]
At the age of forty-eight, film critic David Denby, dissatisfied with his life within the media bubble, went back to Columbia University and took again the two famous courses in Western classics (Literature Humanities and Contemporary Civilization) required of all students — courses he first took in 1961. In recent years, collections of literary and philosophical masterpieces such as those taught in these courses have been reviled by the left as oppressive and exclusionary and adored by the right as bulwarks of patriotism. Denby, the film critic for New York magazine, wanted to dispel these cliches and to confront the books in their naked power; he wanted to find the self he had lost in a daze of media images. In Great Books, Denby lives the common adult fantasy of returning to school with some worldly knowledge and experience of life. A gifted storyteller, he leads us on a glorious tour–by turns eloquent, witty, and moving–through the works themselves and through his experiences as a middle-aged man among freshmen. He recounts his failures and triumphs as a reader and student (taking an exam led to a hilarious near-breakdown). He celebrates his rediscovery or new appreciation of such authors as Homer, Plato, the biblical writers, Augustine, Boccaccio, Hegel, Austen, Marx, Nietzsche, and Virginia Woolf. This book has something for nearly every reader, but especially the gracefully aging former college student who wonders how they would fare in the classroom of today.
Jeff Foxworthy's Redneck Dictionary: Words You Thought You Knew the Meaning Of
by Jeff Foxworthy [817 Fox]
The title of this little volume is pretty much self-explanatory. In typical Jeff Foxworthy "redneck" fashion, English quickly becomes a foreign language. Be prepared, if you enjoyed the book Eats, Shoots, and Leaves by Lynne Truss, then this book may very well offend your English language sensibilities.
An Ex to Grind
by Jane Heller
Melanie Banks is a self-made woman. She pulled herself up by her proverbial "boot straps," became a highly successful financial planner, and married football great Dan "Traffic" Swain. Unfortunately, a football injury put an end to Dan's athletic career, Melanie became a workaholic, and their fairy tale romance ended in divorce. Melanie is enraged that she has to pay alimony to her lazy ex-husband, so she concocts a plan for Dan to violate the "cohabitation clause" of the divorce settlement. With the help of a matchmaker, she WILL find the perfect woman for Dan — or at least the perfect woman for 90 days.
Shadow of Doubt
by Jonnie Jacobs
Kali, a San Fransisco lawyer, returns to her home town to attend her father's funeral. When the local football coach approaches her and asks for legal advice, Kali agrees to meet with him. Unfortunately, he's killed before she can talk to him. When his wife, Kali's former best friend, is accused of his murder Kali decides to stay and help her friend out of trouble. If you like John Grisham or Lisa Scottoline, you love Jacobs.
One False Move
by Alex Kava
This creepy suspense novel takes place in eastern Nebraska. 517571 Barnett, his sister Melonie, and nephew, Charles, go on a crime spree, holding up businesses, hiding from the police, taking a hostage and murdering innocent people. This is a scary read, but you won't be able to put it down! [This title has been selected as the 2006 One Book One Nebraska community reading project.]
See more books like this on our Nebraska Author Alex Kava booklist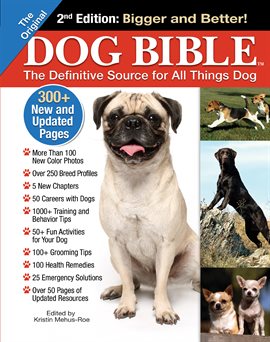 The Original Dog Bible: The Definitive New Source for All Things Dog edited
by Kristin Mehus-Roe [ currently available from the libraries only as an E-book from Hoopla ]
If you need information about anything pertaining to dogs, this stupendous canine compendium is sure to provide it. There are tips about training, product recomendations, and, best of all, profiles of every conceivable dog breed in the world. From the Nova Scotia Ducktolling Retriever to the Xoloitzquintle, if it's a recognized breed somewhere in the world, you will find a picture and description in this book. Check out this book for practical advice, or just to browse through the many, many photos of dogs you've never heard of, and definitely haven't seen before. Better yet, sit down and read it to your own dog. He, or she, may learn a thing or two.
Winterdance: The Fine Madness of Running the Iditarod
by Gary Paulsen [798.8 Pau]
Paulsen, a young adult author, writes and excellent memoir of his run in the Iditarod. An adult novel that touches on the frostbite, dogfights, moose attacks, sleeplessness, and hallucinations in 1100 mile race. Hysterically funny in places, and sad in others this is a great novel for the arm chair adventurer in all of us.
The Water and the Blood
by Nancy E. Turner
It's the 1940s, World War II is going on, and Frosty Summers is stuck in a small town in Texas. Confused by the racial tension in her town, longing to get away from her overbearing family, and inspired by the patriotic speaker at church, Frosty decides to move to California and work at an ammunition plant, and begins a life of her own on her own terms. Here she makes new friends and falls in love, gets her heart broken and learns to stand on her own two feet.
January 31, 2006
Lady's Maid
by Margaret Forster [ not in the libraries' collection — try our InterLibrary Loan service ]
British novelist Forster, whose biographies include Elizabeth Barrett Browning, lures the reader into the attic of the famous house on Wimpole Street, where Barrett's maid, Elizabeth Wilson, composes copious letters to her mother in the North Country. Her correspondence, the fulcrum of the novel, describes her daily experiences, her impressions of the large household and, especially, her sickly but charismatic mistress. Wilson's devotion is such that she forsakes her homeland, her family, a suitor and even her own reputation in order to aid Miss Elizabeth and her suitor Mr. Browning when they elope to Europe. If you are a fan of Upstairs, Downstairs, or enjoyed the PBS series, Manor House, this glimpse into the private and homes of some eminent Victorians is a delight. This will also appeal, obviously, to lovers of poets Elizabeth Barrett and Robert Browning.
A Cold Day in Paradise
by Steve Hamilton
Alex McNight retires from the Detroit Police Department after being badly injured and having his partner killed. Unable to face his job he moves to Paradise, Michigan. When someone is killed and the killer seems to be the same killer who shot both Alex and his partner, Alex has to find out more. When it's discovered the serial killer is still in prison, Alex wonders if he's going crazy or is someone a copy-cat.
The Colorado Kid
by Stephen King
Best-selling author Stephen King lends his name to the new series of retro mysteries from Hard Case Crime in this quick, quirky read. Although the new Hard Case Crime label is primarily publishing new takes on the classic "pulp" mysteries of the 1950s and 1960s, King's book is more of a character study than a blood-and-guts thriller. Told entirely in retrospect, via an afternoon's conversation between two grizzled newspapermen and their young female intern, The Colorado Kid is an exploration of the step-by-step process of how a mystery can be solved. Or maybe not. The characters, in their coastal Maine community, are vividly realized. And, despite the fact that the "action" all took place 20+ years earlier, the pacing pulls you rapidly through the book. A recommended book for classic mystery fans.
Mercy Falls
by William Kent Krueger
Tamarack County, Minn., Sheriff Cork O'Connor faces a puzzling mystery that involves a murder on the Ojibwe reservation that is complicated by business negotiations of the local Indian casino, a visiting private investigator and the discovery of a previous relationship between O'Connor's wife and the brother of the murder victim.
Abby Cooper, Psychic Eye
by Victoria Laurie
Abby is a Psychic Intuitive, as she calls herself. She gives readings to clients to let them know what may happen. In her personal life she's at a stand still until she meets the man of her dreams through a personal add on-line. When a client is killed she's questioned by the police and discovers the man of her dreams is not who he said he was.
The Naked Woman, a Study of the Female Body
by Desmond Morris [155.633 Mor]
Despite its salacious title, this book by Morris is not about peep shows or exotic dancers. Rather, in this new study, people-watcher Desmond Morris turns his skill and attention to the female form and takes the reader on a guided tour from head to toe. Highlighting the evolutionary functions of biological features that all women share, Morris explores the enhancements and constraints that human societies have developed in the quest for control and perfection of the female body. Written from a zoologist's perspective and packed full of scientific fact, fascinating accounts, and thought-provoking conclusions, The Naked Woman builds on Desmond Morris's experience as an observer of the human animal.
Absolution by Murder
by Peter Tremayne
Sister Fidelma, member of a religious community as well as a legal advocate for the Irish government, is called upon to solve the murder of a Celtic Abbess during a time of civil strife and threatening civil war in seventh century Ireland.
Talk to the Hand – The Utter Bloody Rudeness of the World Today, or Six Good Reasons to Stay Home and Bolt the Door
by Lynn Truss [395 Tru]
From the author of the New York Times bestselling Eats, Shoots & Leaves, comes this brief but penetrating look at what has led our society into such a climate of rudeness, inconsiderateness, and inability to see beyond personal gratification and goals. Whether or not you accepted Truss' guidelines for better grammar and punctuation usage in her earlier book — she was roundly criticized by grammarians — her observations in this new title are both witty and sadly demoralizing. Truss breaks her topic into six categories of contemporary behavior, using numerous real-life examples of people's sometimes bizarre interactions, in an attempt to explore why we do the things we do today. Unfortunately, she offers no panacea that will solve the irritations of obnoxious cell-phone users, or that will blunt the sting of being victimized by what Truss calls "Universal Eff Off Reflex." But Truss has a way of approaching her topic with a world-weary sense of humor that at least lets you know you're not alone in being annoyed and wishing you could make other people behave better.
January 12, 2006
Mexico, One Plate at a Time
by Rick Bayless [641.567 MexYb]
Rick Bayless is Mexican cooking's great American voice. An award-winning chef and author of bestselling Mexican cookbooks like Authentic Mexican, he's found a way to present honest recipes in a friendly, relaxed fashion that nonetheless touches every technical base. One Plate at a Time takes his approach a step further. Bayless offers more than 120 recipes, providing traditional versions of much-loved classics like Green Chile Chicken Tamales, modern renditions of the basic repertoire, and dish "anatomies." These detail what a given dish should taste and look like, when it's best served, and how American cooks should approach its preparation. This goofproof strategy will appeal to old cooking hands and culinary gringos alike. This is the companion book to the PBS series, which should come with a disclaimer warning viewers that they may find themselves booking a flight to Puerto Vallarta or Guadalajara and salivating profusely all the way.  — From Amazon.com
Dry: A Memoir
by Augusten Burroughs [B B9405]
Augusten Burroughs is a highly paid, very successful advertising executive. He also happens to be an alcoholic. When his drinking begins to effect his work, he is given an ultimatum by his boss — go to Rehab or get fired. He opts for Rehab, and during his stay there, he comes to realize that his drinking is indeed a problem. With the help of Alcoholics Anonymous, he works to remain sober when he returns home to Manhattan. However, life in the "real world" proves to be a challenge, especially when he gets romantically involved with a "recovering" crack addict. In no way is Augusten's experience funny, but he tells it with such a sense of humor that you can't help but be amused and keep turning the pages.
The Truth About Cats and Dogs
by Lori Foster, Caroline Burnes, and Kristine Rolofson [ not in the libraries' collection — try our InterLibrary Loan service ]
This is a three-in-one special. In the first story, by Foster, two Chihuahuas bring together two neighbors and the start of a wonderful relationship. The second novel, by Rolofson, features Sam and Jessica. Sam is a sportscaster who has been jilted at the altar. When he goes to drown his sorrows in a cup of coffee and box of doughnuts, he meets Jessica, dog savior extraordinaire. Unfortunately, Jessica need rescuing herself. Stranded at a doughnut shop with three smelly Pekingese and a broken van, Sam offers to take her home, all 600 miles home. The third story, by Burnes, tells us the story of Mack Sanders. When his little girl Miranda goes missing, Penny's cat helps to solve the mystery.
Open Season
by Linda Howard
Daisy Minor has lived in Hillsboro, Alabama her entire life. Daisy is tired of being viewed as the spinster librarian and wants to let her hair down and have some fun. Moving out of the house her Mom and Aunt share, Daisy gets a makeover and goes out to party. Even before the makeover she gains the notice of Jack Russo the town's police chief. When they bump into each other at a local Club, Jack is smitten. Unfortunately, Daisy witnesses a murder and becomes the murderers next target. Before their relationship can go any further, they need to find out who the killer is.
Passing for Thin: Losing Half My Weight and Finding Myself
by Frances Kuffel [ not in the libraries' collection — try our InterLibrary Loan service ]
This books chronicles Frances Kuffel's journey from an overweight, compulsive eater to an average-sized woman with strict eating guidelines. Frances' obsession with food began at a young age, and she had been considered "fat" by others her entire life. At age 42, Frances begins to take control over her eating and her life. "Passing for Thin" is a rare and intimate glimpse into the mind, emotions, and body of a woman transforming herself.
Maggie Needs an Alibi
by Kasey Michaels
The last thing historical mystery writer Maggie Kelly needs in her hectic life is an arrogant man. But when brilliant aristocratic sleuth Alexandre Blake, Viscount Saint Just, walks off the pages of her latest Regency novel and into her New York apartment, that's just what she ends up with and she has only her own imagination to blame. Although having an out-of-time gorgeous hero around is challenging, to say the least, it does come in handy when Maggie is suspected of killing her ex-boyfriend. Lively, sassy, and occasionally off-the-wall hilarious, this paranormal romance makes for great escapist reading. — From Publisher's Weekly
Waiting for Birdy: A Year of Frantic Tedium, Neurotic Angst, and the Wild Magic of Growing a Family
by Catherine Newman [306.871 New]
This book is funny, smart, poignant, honest and sad!!! It's the journey of Newman's pregnancy, birth and life after the birth of her second child, Birdy, and the ways in which she and her 3-year-old son deal with, and don't deal with, all the changes in their lives. A must-read for all mothers and mothers-to-be.
The Mother's Guide to the Meaning of Life: What I've Learned In My Never-Ending Quest to Become a Dalai Mama
by Amy Krouse Rosenthal [ not in the libraries' collection — try our InterLibrary Loan service ]
This book is an eclectic collection of what Amy Krouse Rosenthal has learned while raising her three children. You'll love reading her witty comments, her wry observations and her practical advice.
Other KFOR Book Chat pages: