Every Saturday and Sunday morning issue of the Lincoln Journal Star newspaper includes the "The (402) 411" section. Included in that section of the paper each week are regular author profiles and book reviews, by both local reviewers and national review services. Due to the regular popularity of the titles reviewed in the paper, we've designed this page of the Lincoln City Libraries' Web site as a simple listing of the books recently reviewed in the Lincoln Journal Star, with links into the library's holdings for all the listed books which are currently in the collection. If a title below is not hotlinked, this is an indication that the library does not currently own that book, but you may consider requesting the title through the services of our Interlibrary Loan department, or suggesting that we purchase it via our on-line Suggest-a-Title form.
Note: Although the Lincoln Journal Star is reviewing fewer books in the print edition of the paper, they are including many more syndicated book reviews (from outside sources) on their website. This index on BookGuide is only to the reviews that have appeared in the print edition of the Lincoln Journal Star newspaper — UPDATE: Starting in May 2019, we're also providing a list of the titles reviewed by the LJS only online as well. You can follow this link to see even more book reviews on the Lincoln Journal Star website, though those won't be hotlinked into the library's online catalog.
— Book by a Nebraska author
last updated August 11, 2019
2019 Selections
Books reviewed in August
Love Thy Neighbor: A Muslim Doctor's Struggle for Home in Rural America
by Ayaz Virji
Non-Fiction – Biography Virji
Between the Sundays: Syndicated book reviews published by the Journal Star only on their website (August 5-10):
No local book review appeared on August 4th, 2019.
Between the Sundays: Syndicated book reviews published by the Journal Star only on their website (July 29-August 3):
Books reviewed in July
Every Tool's a Hammer: Life is What You Make It
by Adam Savage
Non-Fiction – Biography Savage
Between the Sundays: Syndicated book reviews published by the Journal Star only on their website (July 22-27):
No Visible Bruises: What We Don't Know About Domestic Violence Can Kill Us
by Rachel Louise Snyder
Non-Fiction – 362.82 Sny
Between the Sundays: Syndicated book reviews published by the Journal Star only on their website (July 15-20):
Places and Names: On War, Revolution and Returning
by Elliot Ackerman
Non-Fiction – Biography Ackerman
Between the Sundays: Syndicated book reviews published by the Journal Star only on their website (July 8-13):

The Queen
by Josh Levin
Non-Fiction – Biography [Currently only owned as a downloadable audio by the Lincoln City Libraries]

Between the Sundays: Syndicated book reviews published by the Journal Star only on their website (July 1-6):
Books reviewed in June
A Woman of No Importance: The Untold Story of the American Spy Who Helped Win World War II
by Sonia Purnell
Non-Fiction – 973.81 Win
Between the Sundays: Syndicated book reviews published by the Journal Star only on their website (June 24-29):
The Impeachers: The Trial of Andrew Johnson and the Dream of a Just Nation
by Brenda Wineapple
Non-Fiction – 973.81 Win
Between the Sundays: Syndicated book reviews published by the Journal Star only on their website (June 17-22):
The Pioneers: The Heroic Story of the Settlers Who Brought the American Ideal West
by David McCullough
Non-Fiction – [ On Order ]

Between the Sundays: Syndicated book reviews published by the Journal Star only on their website (June 10-15):
Girl Gone Missing
by Marcie R. Rendon
Fiction – Rendon
No Beast So Fierce: The Terrifying True Story of the Champawat Tiger, the Deadliest Animal in History
by Dane Huckelbridge
Non-Fiction – 599.756 Huc
Between the Sundays: Syndicated book reviews published by the Journal Star only on their website (June 3-8):
Women Talking
by Miriam Toews
Fiction – Toews
Books reviewed in May
Between the Sundays: Syndicated book reviews published by the Journal Star only on their website (May 27-June 1):
Flight to the Top of the World: The Adventures of Walter Wellman
by David Bristow
Non-Fiction – Biography Wellman
Between the Sundays: Syndicated book reviews published by the Journal Star only on their website (May 20-25):
Repentance
by Andrew Lam
Fiction – Lam [Not currently owned by the Lincoln City Libraries]

Between the Sundays: Syndicated book reviews published by the Journal Star only on their website (May 13-18):
Tim Cook: The Genius Who Took Apple to the Next Level
by Leander Kahney
Non-Fiction – Kahney [Not currently owned by the Lincoln City Libraries]

Between the Sundays: Syndicated book reviews published by the Journal Star only on their website (May 6-11):
The British Are Coming: The War for America, Lexington to Princeton, 1775-1777
by Rick Atkinson
Non-Fiction – 629.454 Bri
Books reviewed in April
American Moonshot: John F. Kennedy and the Great Space Race
by Douglas Brinkley
Non-Fiction – 629.454 Bri
Women's Work: A Reckoning With Work and Home
by Megan K. Stack
Non-Fiction – Stack [Not currently owned by the Lincoln City Libraries]

Midnight in Chernobyl: The Untold Story of the World's Greatest Nuclear Disaster
by Adam Higginbottom
Non-Fiction – 363.179 Hig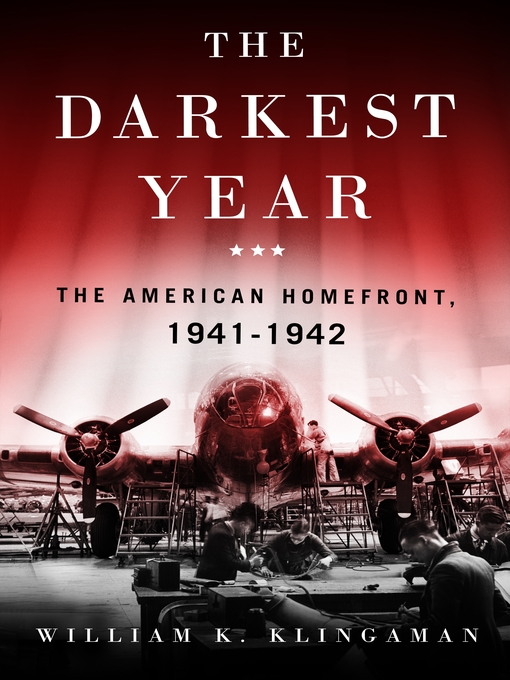 The Darkest Year: The American Home Front 1941-1942
by William Klingaman
Non-Fiction – Klingaman [currently available only in E-book format from the libraries]

Books reviewed in March
In Miniature: How Small Things Illuminate the World
by Simon Garfield
Non-Fiction – Garfield [ On Order ]


The Salt Path: A Memoir
by Raynor Winn
Non-Fiction – Winn [available only as a downloadable audiobook from the Lincoln City Libraries]

Say Nothing: A True Story of Murder and Memory in Northern Ireland
by Patrick Radden Keefe
Non-Fiction – 364.152 Kee
Wild Bill: The True Story of the American Frontier's First Gunfighter
by Tom Clavin
Non-Fiction – Clavin [ On Order ]

Let's Play Two: The Life and Times of Ernie Banks
by Doug Wilson
Non-Fiction – Biography Banks
Books reviewed in February
Zoo Nebraska: The Dismantling of an American Dream
by Carson Vaughn
Non-Fiction – 590.73 Vau
Becoming
by Michelle Obama
Non-Fiction – Biography Obama
The First Conspiracy: The Secret Plot to Kill George Washington
by Brad Meltzer
Non-Fiction – Biography Washington
An Arabian Journey: One Man's Quest Through the Heart of the Middle East
by Levison Wood
Non-Fiction – 915.6 Woo
Books reviewed in January
The Water Cure
by Sophie Mackintosh
Fiction – Mackintosh
President Carter: The White House Years
by Stuart Eizenstat
Non-Fiction – Biography Carter
A Spark of Light
by Jodi Picoult
Fiction – Picoult
The Collector's Apprentice
by B.A. Shapiro
Fiction – Shapiro
The Dakota Winters
by Tom Barbash
Fiction – Barbash
Past Years: 2018 | 2017 | 2016 | 2015 | 2014 | 2013 | 2012 | 2011 | 2010 | 2009 | 2008 | 2007 | 2006 | 2005 | 2004
— Book by a Nebraska author
Save
Save