Every Saturday and Sunday morning issue of the Lincoln Journal Star newspaper includes the "The (402) 411" section. Included in that section of the paper each week are regular author profiles and book reviews, by both local reviewers and national review services. Due to the regular popularity of the titles reviewed in the paper, we've designed this page of the Lincoln City Libraries' Web site as a simple listing of the books recently reviewed in the Lincoln Journal Star, with links into the library's holdings for all the listed books which are currently in the collection. If a title below is not hotlinked, this is an indication that the library does not currently own that book, but you may consider requesting the title through the services of our Interlibrary Loan department, or suggesting that we purchase it via our on-line Suggest-a-Title form.
Note: Although the Lincoln Journal Star is reviewing fewer books in the print edition of the paper, they are including many more syndicated book reviews (from outside sources) on their website. This index on BookGuide is primarily to the reviews that have appeared in the print edition of the Lincoln Journal Star newspaper — UPDATE: Starting in May 2019, we now also provide a list of the titles reviewed by the LJS only on their website as well.
— Book by a Nebraska author
last updated September 26, 2022
2022 Selections
Books reviewed in September
Committed: Dispatches from a Psychiatrist in Training
by Adam Stern, M.D.
Non-Fiction — Biography Stern
Between the Sundays: Syndicated book reviews published by the Journal Star only on their website (September 19-24):
The Fifth Act: America's End in Afghanistan
by Elliot Ackerman
Non-Fiction — 958.104 Ack
Between the Sundays: Syndicated book reviews published by the Journal Star only on their website (September 12-17):
Winter Work
by Dan Fesperman
Non-Fiction — 958.104 Ack
Between the Sundays: Syndicated book reviews published by the Journal Star only on their website (September 5-10):
The Time Left Between Us
by Alicia DeFonzo
Non-Fiction — On Order
Books reviewed in August
Between the Sundays: Syndicated book reviews published by the Journal Star only on their website (August 29-September 3):
City of Refugees: The Story of Three Newcomers Who Breathed Life Into a Dying American Town
by Susan Hartman
Non-Fiction — On Order
Between the Sundays: Syndicated book reviews published by the Journal Star only on their website (August 22-27):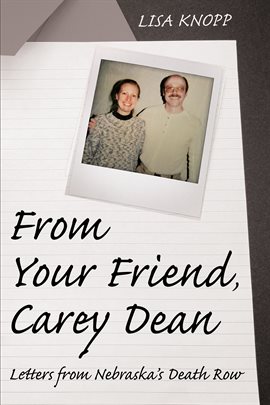 From Your Friend, Carey Dean: Letters From Nebraska's Death Row
by Lisa Knopp
Non-Fiction — Available from the libraries only as a Hoopla E-book
Between the Sundays: Syndicated book reviews published by the Journal Star only on their website (August 15-20):
Crown and Sceptre: A New History of the British Monarchy, From William the Conqueror to Elizabeth II
by Tracy Borman
Non-Fiction — 942 Bor
Between the Sundays: Syndicated book reviews published by the Journal Star only on their website (August 8-13):
Bad City: Peril and Power in the City of Angels
by Paul Pringle
Non-Fiction — 362.29 Pri
Between the Sundays: Syndicated book reviews published by the Journal Star only on their website (August 1-6):
Books reviewed in July
Sleeping Alone: Stories
by Ru Freeman
Fiction — Not currently in the libraries' collection
Between the Sundays: Syndicated book reviews published by the Journal Star only on their website (July 25-30):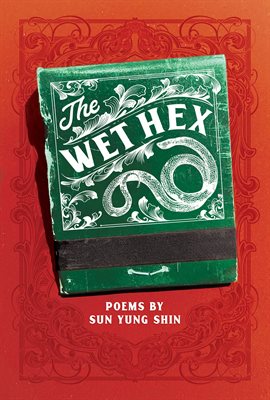 The Wet Hex
by Sun Yung Shin
Non-Fiction — Libraries have E-book only of this poetry collection
Between the Sundays: Syndicated book reviews published by the Journal Star only on their website (July 18-23):
In the Houses of Their Dead: The Lincolns, The Booths, and The Spirits
by Terry Alford
Non-Fiction — On Order
Between the Sundays: Syndicated book reviews published by the Journal Star only on their website (July 11-16):
Just Tyrus
by Tyrus
Non-Fiction — On Order
Between the Sundays: Syndicated book reviews published by the Journal Star only on their website (July 4-9):
The Temps
by Andrew DeYoung
Fiction — DeYoung
The Sisters Sweet
by Elizabeth Weiss
Fiction — Weiss
Between the Sundays: Syndicated book reviews published by the Journal Star only on their website (June 27-July 2):
Books reviewed in June
Ancestor Trouble: A Reckoning and a Reconciliation
by Maud Newton
Non-Fiction — Biography Newton
Between the Sundays: Syndicated book reviews published by the Journal Star only on their website (June 20-25):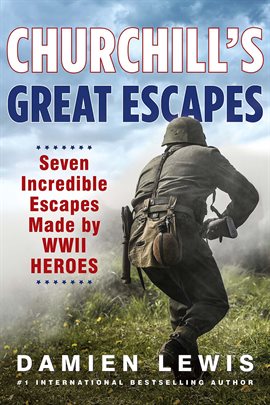 Churchill's Great Escapes: Seven Incredible Escapes Made by WWII Heroes
by Damien Lewis
Non-Fiction — currently available from the libraries only as a Hoopla E-book
Between the Sundays: Syndicated book reviews published by the Journal Star only on their website (June 13-18):
Between the Sundays: Syndicated book reviews published by the Journal Star only on their website (June 6-11):
Two Storm Wood
by Philip Gray
Fiction — Gray
Between the Sundays: Syndicated book reviews published by the Journal Star only on their website (May 30-June 4):
Books reviewed in May
Home or Away
by Kathleen West
Fiction — West
Between the Sundays: Syndicated book reviews published by the Journal Star only on their website (May 23-28):
Quest for the Presidency: The Storied and Surprising History of Presidential Campaigns in America
by Bob Riel
Non-Fiction — 324.873 Rie
Between the Sundays: Syndicated book reviews published by the Journal Star only on their website (May 16-21):
Chasing the Ghost Bear: On the Trail of America's Last Super Beast
by Mike Stark
Non-Fiction — Not currently in the libraries' collection
Between the Sundays: Syndicated book reviews published by the Journal Star only on their website (May 9-14):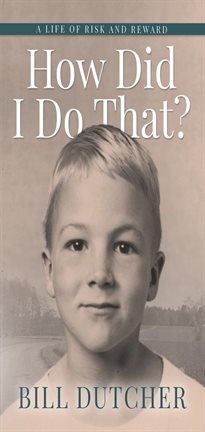 How Did I Do That? A Life of Risk and Reward
by Bill Dutcher
Non-Fiction — Library only has in E-book format
Between the Sundays: Syndicated book reviews published by the Journal Star only on their website (May 2-7):
Very Cold People
by Sarah Manguso
Fiction — Not currently in the libraries' collection
Books reviewed in April
Between the Sundays: Syndicated book reviews published by the Journal Star only on their website (April 25-30):
Thank You, Mr. Nixon
by Gish Jen
Fiction — Gen
Between the Sundays: Syndicated book reviews published by the Journal Star only on their website (April 18-23):
Rise: A Pop History of Asian America from the Nineties to Now
by Jeff Yang, Phil Yu, and Philip Wang
Non-Fiction — 305.8 AsiYy
Between the Sundays: Syndicated book reviews published by the Journal Star only on their website (April 11-16):
Cost of Living: Essays
by Emily Maloney
Non-Fiction — Biography Maloney
Between the Sundays: Syndicated book reviews published by the Journal Star only on their website (April 4-9):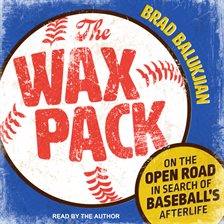 The Wax Pack: On the Open Road in Search of Baseball's Afterlife
by Brad Balukjian
Non-Fiction — Libraries currently have only in a Hoopla downloadable Audiobook format
Books reviewed in March
Between the Sundays: Syndicated book reviews published by the Journal Star only on their website (March 28-April 2):
The Nineties: A Book
by Chuck Klosterman
Non-Fiction — 306.097 Klo
Between the Sundays: Syndicated book reviews published by the Journal Star only on their website (March 21-26):
South to America: A Journey Below the Mason-Dixon to Understand the Soul of a Nation
by Imani Perry
Non-Fiction — 917.5 Per
Between the Sundays: Syndicated book reviews published by the Journal Star only on their website (March 14-19):
Watergate: A New History
by Garrett M. Graff
Non-Fiction — Music 781.66 Kay
Between the Sundays: Syndicated book reviews published by the Journal Star only on their website (March 7-12):
1000 Years of Joys and Sorrows: A Memoir
by Ai Weiwei
Non-Fiction — Not currently in the libraries' collection
Home/Land: A Memoir of Departure and Return
by Rebecca Mead
Non-Fiction — Not currently in the libraries' collection
Between the Sundays: Syndicated book reviews published by the Journal Star only on their website (February February 28 – March 5):
Books reviewed in February
Our Country Friends
by Gary Shteyngart
Non-Fiction — Music 781.66 Kay
A Previous Life: Another Posthumous Novel
by Edmund White
Non-Fiction — Music 781.66 Kay
Between the Sundays: Syndicated book reviews published by the Journal Star only on their website (February 21-26):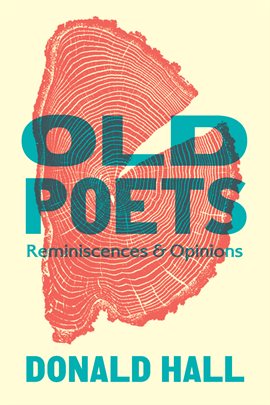 Old Poets: Reminiscences and Opinions
by Donald Hall
Hoopla E-book
Lightning Striking
by Kenny Kaye
Non-Fiction — Music 781.66 Kay
Between the Sundays: Syndicated book reviews published by the Journal Star only on their website (February 14-19):
The Fortune Men
by Nadifa Mohamed
Fiction — Mohamed
Between the Sundays: Syndicated book reviews published by the Journal Star only on their website (February 7-12):
Tell Me How to Be
by Neel Patel
Non-Fiction — 614.49 Kan
Between the Sundays: Syndicated book reviews published by the Journal Star only on their website (January 31-February 5):
Books reviewed in January
20th Century-Fox: Darryl F. Zanuck and the Creation of the Modern Film Studio
by Scott Eyman
Non-Fiction — 791.438 TweYe
Between the Sundays: Syndicated book reviews published by the Journal Star only on their website (January 24-29):
Patient Zero: A Curious History of the World's Worst Diseases
by Lydia Kang M.D. and Nate Pedersen
Non-Fiction — 614.49 Kan
Between the Sundays: Syndicated book reviews published by the Journal Star only on their website (January 17-22):
The Speckled Beauty: A Dog and His People
by Rick Bragg
Fiction — Harding
Between the Sundays: Syndicated book reviews published by the Journal Star only on their website (January 10-15):
Bright Burning Things
by Lisa Harding
Fiction — Harding
The Writing of the Gods
by Edward Dolnick
Non-Fiction — 493.1 Dol
Between the Sundays: Syndicated book reviews published by the Journal Star only on their website (January 3-8):
What Just Happened: Notes on a Long Year
by Charles Finch
Non-Fiction — 814 Fin
Past Years: 2021 | 2020 | 2019 | 2018 | 2017 | 2016 | 2015 | 2014 | 2013 | 2012 | 2011 | 2010 | 2009 | 2008 | 2007 | 2006 | 2005 | 2004
— Book by a Nebraska author
Save
Save