Lincoln City Libraries director Pat Leach is the current host of All About Books, a weekly book-review and discussion program on NET Radio (91.1 FM in the Lincoln area, and on various other stations across Nebraska) to discuss contemporary and classic literature.
Although it dates back over 40 years, in a variety of formats and venues, since 1991 All About Books has run on NET-Radio. For many years, Charles Stephen and Otis Young co-hosted, until Young's passing in 2009, after which Stephen was the lone host. Stephen retired from the show in 2015, and since August 2015, Pat Leach has served as host, with regular appearances by guest reviewers and interviews with regional authors. New episodes usually air every Thursday at 12:04 p.m. local time, following the NPR news.
The following is a listing of books discussed on episodes of All About Books during 2022. Episodes of All About Books are also available to be downloaded as audio Podcasts, via iTunes and various other web sources. All books owned by Lincoln City Libraries are hotlinked to their entries in our library catalog, so that you may check on their current availability. If you see a title on this list that is not hotlinked to our collection, please consider suggesting it as a purchase via our Suggest-a-Title online form, or ordering it through our Interlibrary Loan department.
Click here to visit the official NET: All About Books web site!
May 12, 2022
Title Discussed: The Wrong End of the Telescope
by Rabih Alameddine (Alameddine)
May 5, 2022
Title Discussed: The Doctors Blackwell
by Janice Nimura (Biography Blackwell)
Additional Participants: Janice Nimura, author of this week's book
April 28, 2022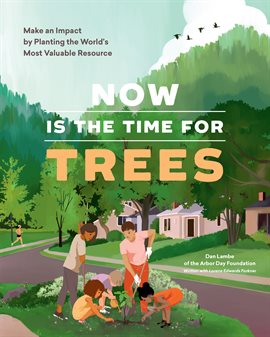 Title Discussed: Now is the Time for Trees: Make an Impact by Planting the Earth's Most Valuable Resource
by the Arbor Day Foundation (Hoopla E-book)
Additional Participants: Dan Lambe, CEO of the Arbor Day Foundation
April 21, 2022
Title Discussed: Eat Your Woolly Mammoths! Two Million Years of the World's Most Amazing Food Facts, from the Stone Age to the Future
by James Solheim (not yet in library collection)
April 14, 2022
Title Discussed: Go West, Young Man: A Father and Son Rediscover America on the Oregon Trail
by B.J. Hollars (on order)
Additional Participants: B.J. Hollars, author of today's work, along with his son Henry
April 7, 2022
Title Discussed: Seek You: A Journey Through American Loneliness
by Kristen Radtke (741.5 Rad)
March 31, 2022
Title Discussed: Lincoln, from the Postcard History Series
by Ed Zimmer and Jim McKee (978.229 Zim)
Additional Participants: Ed Zimmer and Jim McKee, authors of today's work
March 24, 2022
Title Discussed: A World on the Wing: The Global Odyssey of Migratory Birds
by Scott Weidensaul (598.156 Wei)
March 17, 2022
Title Discussed: Painting Time
by Maylis de Kerangal (Kerangal)
March 10, 2022
Title Discussed: Oh William!
by Elizabeth Strout (Strout)
March 3, 2022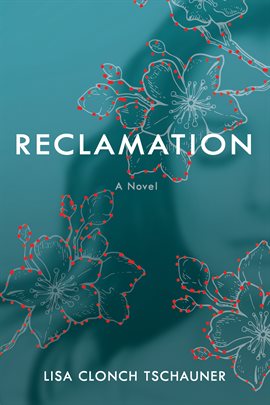 Title Discussed: Reclamation
by Lisa Tschauner (available from the library only as an E-book and E-audiobook via our Hoopla resources)
Additional Participants: Lisa Tschauner, author of today's work
February 24, 2022
Title Discussed: The Future We Choose: the Stubborn Optimist's Guide to the Climate Crisis
by Christiana Figueres and Tom Rivett-Carnac (363.738 Fig)
February 17, 2022
Title Discussed: Velvet Was the Night
by Silvia Moreno-Garcia (Moreno-Garcia)
February 10, 2022
Title Discussed: On Juneteenth
by Annette Gordon-Reed (305.8 AfrYg)
February 3, 2022
Title Discussed: Red Comet: the Short Life and Blazing Art of Sylvia Plath
by Heather Clark (Biography Plath)
January 27, 2022
Title Discussed: Rhinos in Nebraska: The Amazing Discovery of the Ashfall Fossil Beds
by Alison Pearce Stevens (j560.978 Ste)
Additional Participants: Dr. Alison Pearce Stevens, author of today's work
January 20, 2022
Title Discussed: Libertie
by Kaitlyn Greenridge (Greenridge)
January 13, 2022
Title Discussed: Last Night at the Telegraph Club
by Malinda Lo (YA Lo)
January 6, 2022
Title Discussed: A Town Called Solace
by Mary Lawson (Lawson)
This page last updated April 2022 sdc