Our new featured Reviewer for January 2021 is Scott S. of the Polley Music Library
Scott S. took on the position of Music Librarian in charge of the (Lillian Helms) Polley Music Library, at the downtown Bennett Martin Public Library, in 2019, and has been sharing reviews on our Staff Recommendations pages since mid-2020. Reading and books have been an important part of his life since childhood, as she indicates in his answers to some of the following profile questions:
Would you care to share any personal info with our readers — such as where you grew up, what you read as a child, etc.?
I grew up in Columbus, Nebraska, just a few blocks from the excellent Columbus Public Library. I have fond memories of visiting there many times a week growing up, and I was a voracious reader, interested in a little bit of everything. The children's librarian throughout my growing up, Glee Nelson, was one of my favorite people, and by the time I was in fourth grade, I was volunteering to help out with the Summer Reading Program each year.
Both books and music went on to be core elements of my professional life even before becoming a librarian — my first long-term job in high school and college was at a bookstore in Columbus, and after college graduation I ran the sheet music department at a music store in Bloomington, Indiana for a couple of years.
How long have you been an active reader, and were there any particular books or authors or other people that "made you a reader"? Has there been any book or author that "changed your life" or strongly influenced you?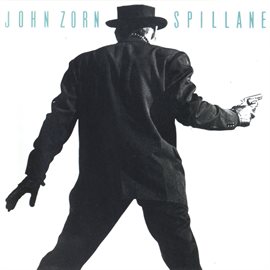 Books and music have always been my passions. Before the age of 13 or so, I was mostly interested in science-related topics like physics, chemistry, astronomy and math, and I was a passionate music listener and budding trombone player. Around 13, I picked up a guitar and started dabbling with oil painting, and the arts in general took on a much larger dimension in my life. Authors like Kurt Vonnegut and Tom Robbins got me started in new directions in my teenage years, and from there I got excited about lots of modern/postmodern fiction. Musically, my big influences around that age were Frank Zappa and John Zorn — it was Zorn's Spillane album that flipped a switch in my head motivating me to go to music school instead of becoming some kind of chemical engineer. While attending music school, I also took creative writing classes, and reading remained an important part of my daily life.
How important are books and reading to you, currently?
Books and reading remain essential! I'm usually working through some fiction, some nonfiction, journal articles, a few music books, and some sheet music all at once. I listen to large amounts of recorded music, too, and I often combine those activities, reading and listening together.
How do you select what books to read next? What formats do you prefer (book, ebook, audiobook, etc.)?
I read lots of reviews and upcoming/recent title lists, and I have a wide network of friends and acquaintances who share information on new books and new music as well. These days, the Polley collection is driving a lot of my reading interests, so I'm reading less fiction than I have in previous years.
I prefer physical books to ebooks and audiobooks, though in my previous work, I've probably listened to more audiobooks than just about anyone as a side effect of running the recording studios at the Talking Book and Braille Service (see below for more on that).
When it comes to things like sheet music, I definitely prefer physical copies, too — I often want to refer back to other pages, or make notes to myself regarding performance. Digital sheet music has an interesting future ahead of it, though, and I think as that technology continues to evolve, it will become quite handy.
What do you enjoy about writing book reviews/recommendations?
I'm passionate about being an advocate for authors and musicians whose work I feel deserves more attention. Broadly speaking, I aspire to act as a sort of catalyst bringing artists and audiences together whenever the opportunity presents itself. Writing reviews has been part of my life since high school, where I wrote music reviews for the school newspaper. As an adult, I've done freelance music journalism for a number of online and occasional print publications, as well as a blog of my own focused mostly on experimental music.
From a librarian perspective, I think that reviewing/recommending materials particularly supports Ranganathan's Third Law of Library Science: "Every book, its reader." There are so many interesting books with truly unique perspectives, but no one has the time to read everything. A thoughtful recommendation can really help nurture long-term relationships between authors and readers.
What is your history with the Lincoln City Libraries – how long have you been a customer, and how long have you worked for LCL? Which locations?
I think getting a library card was one of the first things on my to-do list when I moved to Lincoln about 20 years ago! I have only worked for LCL and the Polley Music Library for the last 18 months or so, but I have been involved in Nebraska library work most of my time in Lincoln. Before coming to Polley, I spent 14 years at the Nebraska Library Commission in the Talking Book and Braille Service, where I was in charge of circulation and audio production (they run recording studios creating audio versions of Nebraska books and magazines), and was also director of the program for my last 4 years there.
Are there any interesting book- or reading-related stories or bits of trivia in your past that you'd like to share with our readers?
I'll answer this from a musical perspective to tie things into the Polley Music Library: like a lot of musicians and composers, there are many times where books serve as inspirations for my musical interests. And music has often been important for authors as well: Milan Kundera and Haruki Murakami's work both use a lot of musical allusions, for example. There's a certain kinship between both disciplines, I think, because they both lean on the imagination of their audience to "complete" the work, compared to things like film and theater where visual representations further remove some of that ambiguity.
Do you have a favorite literary-related website you like to visit or that you'd like to recommend?
To bring music and literature together a bit, author/music historian/musician Ted Giola has a little suite of interesting websites that are worth reading (fractiousfiction.com, conceptualfiction.com, greatbooksguide.com (the latter two are currently off-line) and so on). He doesn't update them often in recent years, but he's a good example of a reviewer who has paid attention to interesting movements in both literature and music. We have his latest book here at Polley, too, which is called Music: A Subversive History.
Do you use LibraryThing or GoodReads or any other personal library cataloging software to track your reading and/or share it in social media?
Not really—I've signed up for both services at some point, but I never got into using them. I'm still searching for a "perfect" home solution for cataloging books and music together.
and finally…
If there was only one author you could convince people to read, that author would be: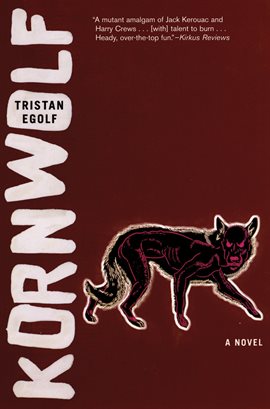 In keeping with the spirit of advocating for lesser-known artists whose work is phenomenal that I mentioned earlier, I'd have to go with novelist Tristan Egolf. He tragically left us far too soon, but his three novels are acrobatic feats of creative fiction that deserve a wider audience for sure. If you like folks like Miranda July or David Foster Wallace, you'll love Egolf.
I feel like I should give a Polley-related answer to this, too, however: if I could recommend a series of books that highlight a diverse range of trends in contemporary music, I would suggest that folks check out the Arcana series, edited by NYC downtown scene composer John Zorn. We have most of the series here in Polley, and each volume is full of essays written by composers and performers who are doing fascinating work. When you asked the question about books that "changed your life" earlier, volume II in particular of this series was full of musical epiphanies for me that opened new musical doors.
Booktalk Booklsts from Scott's BooksTalk appearances:
Selections from the Polley Music Library – 2021 (September 2021)
How to Find Out About New Music Titles at the Lincoln City Libraries/Polley Music Library (February 2023)
Posted to the BookGuide pages in January 2021 | Last updated in March 2023

Save